Partner

Ophelia Lovibond (2011–)




Years active

2008–present




Movies




Similar

Jenna Coleman, Nell Hudson, Sophie Cookson
Victoria on masterpiece tom hughes favorite romantic moments pbs
Tom Hughes (born 18 April 1985) is an English actor. His roles include Michael Rogers in Agatha Christie's Marple, Jonty Millingden in the ITV drama Trinity, Chaz Jankel in Sex & Drugs & Rock & Roll, Bruce Pearson in Cemetery Junction, and Nick Slade in the BBC legal drama Silk. He also played Joe Lambe, the lead role in the 2014 BBC Cold War drama The Game. In 2016, he starred in the role of Prince Albert in the ITV drama Victoria. He is currently dating his on-screen co-star, Jenna Coleman.
Contents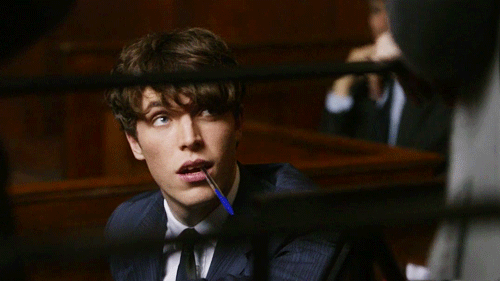 Victoria on masterpiece tom hughes on prince albert pbs
Early life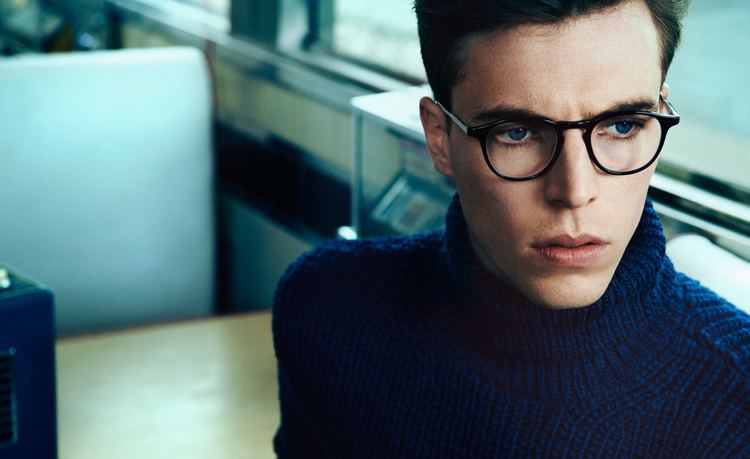 Hughes was born and brought up in Chester, Cheshire, where he attended Upton-by-Chester High School. He attended the Liverpool Everyman Youth Theatre group. He was a member of the Cheshire Youth Theatre and the Jigsaw Music Theatre Company, and graduated from the Royal Academy of Dramatic Art in 2008 with a Bachelor of Arts in acting.
Acting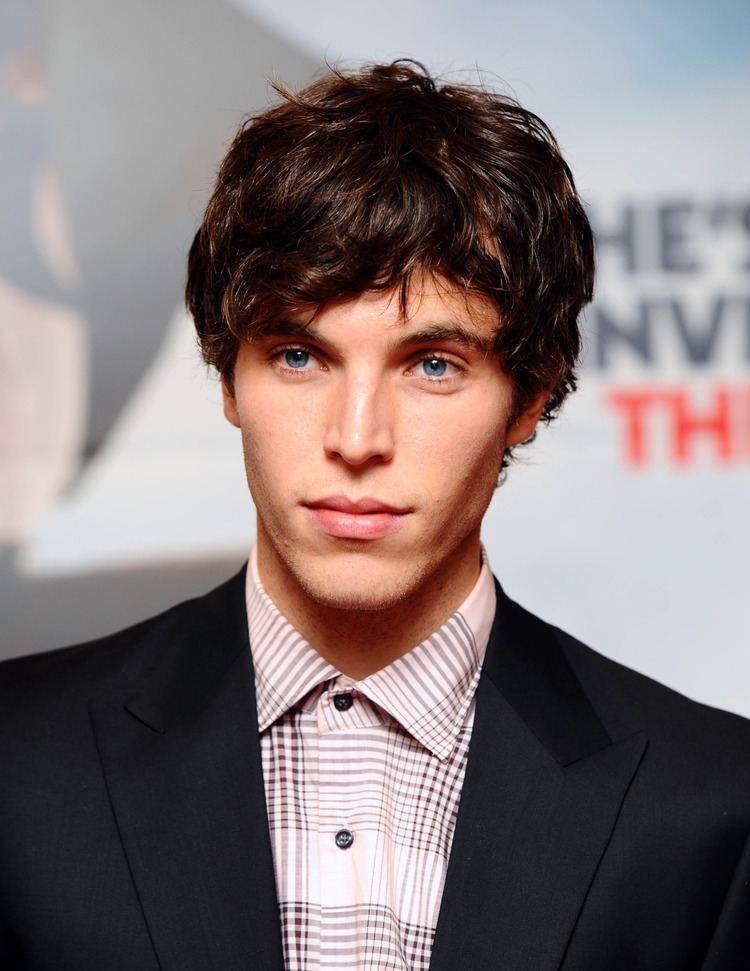 In 2009, he featured in the spin-off BBC series Casualty 1909, and in ITV's Trinity. In 2010, he appeared in Ian Dury biopic Sex & Drugs & Rock & Roll as Dury's bandmate Chaz Jankel, and starred as rebellious Bruce Pearson in comedy-drama Cemetery Junction, by Ricky Gervais and Stephen Merchant. In the same year he appeared in Sweet Nothings by David Harrower at the Young Vic, directed by Luc Bondy, and was nominated for a BIFA Award for Most Promising Newcomer. In 2011, he was named one of the 42 BAFTA Brits to Watch.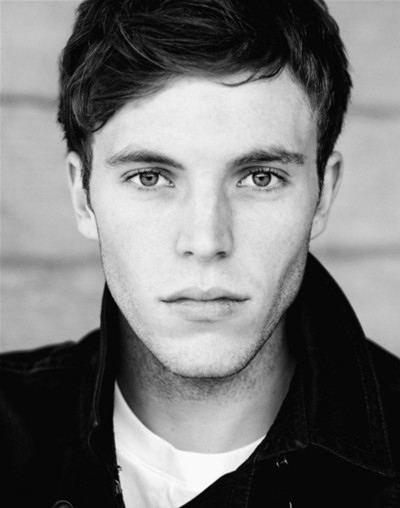 In 2011, he appeared as pupil barrister Nick Slade in BBC legal drama Silk, as well as the BBC thriller Page Eight, alongside Ralph Fiennes and Rachel Weisz.
Filmography
Actor
-
Iron Ribbon (pre-production)
as
Jan Zynowski (rumored)
-
Those About to Die (TV Series) (filming)
as
Titus Flavianus
2022
The English (TV Mini Series)
as
Thomas Trafford
- Cherished (2022) - Thomas Trafford
- The Buffalo Gun (2022) - Thomas Trafford
- The Wounded Wolf (2022) - Thomas Trafford
- Vultures on the Line (2022) - Thomas Trafford
- Path of the Dead (2022) - Thomas Trafford
2021
The Laureate
as
Robert Graves
2021
A Discovery of Witches (TV Series)
as
Kit Marlowe
- Episode #2.9 (2021) - Kit Marlowe
- Episode #2.5 (2021) - Kit Marlowe
- Episode #2.3 (2021) - Kit Marlowe
- Episode #2.2 (2021) - Kit Marlowe
- Episode #2.1 (2021) - Kit Marlowe
2016
Victoria (TV Series)
as
Albert
- The White Elephant (2019) - Albert
- A Public Inconvenience (2019) - Albert
- A Coburg Quartet (2019) - Albert
- A Show of Unity (2019) - Albert
- Foreign Bodies (2019) - Albert
- Et in Arcadia (2019) - Albert
- London Bridge Is Falling Down (2019) - Albert
- Uneasy Lies the Head That Wears the Crown (2019) - Albert
- Comfort and Joy (2017) - Albert
- The Luxury of Conscience (2017) - Albert
- The King Over the Water (2017) - Albert
- Faith, Hope & Charity (2017) - Albert
- Entente Cordiale (2017) - Albert
- The Sins of the Father (2017) - Albert
- Warp and Weft (2017) - Albert
- The Green-Eyed Monster (2017) - Albert
- A Soldier's Daughter (2017) - Albert
- Young England (2016) - Albert
- Engine of Change (2016) - Albert
- The Queen's Husband (2016) - Albert
- An Ordinary Woman (2016) - Albert
- The Clockwork Prince (2016) - Albert
- Brocket Hall (2016) - Albert
2017
Paula (TV Mini Series)
as
James
- Episode #1.3 (2017) - James
- Episode #1.2 (2017) - James
- Episode #1.1 (2017) - James
2016
Neil Gaiman's Likely Stories (TV Mini Series)
as
Eddie Barrow
- Feeders and Eaters (2016) - Eddie Barrow
2015
Dare to Be Wild
as
Christy Collard
2014
The Game (TV Mini Series)
as
Joe Lambe
- Episode 6 (2014) - Joe Lambe
- Episode 5 (2014) - Joe Lambe
- Episode 4 (2014) - Joe Lambe
- Episode 3 (2014) - Joe Lambe
- Episode 2 (2014) - Joe Lambe
- Episode 1 (2014) - Joe Lambe
2014
Derek (TV Series)
as
Andy
- Episode #2.4 (2014) - Andy
2013
Columbite Tantalite (Short)
as
Mark
2013
Marple (TV Series)
as
Mike Rogers
- Endless Night (2013) - Mike Rogers
2013
About Time
as
Jimmy Kincade
2013
The Lady Vanishes (TV Movie)
as
Max Hare
2013
Dancing on the Edge (TV Mini Series)
as
Julian
- Episode 5 (2013) - Julian
- Episode 4 (2013) - Julian
- Episode 3 (2013) - Julian
- Episode 2 (2013) - Julian
- Episode 1 (2013) - Julian
2012
The Hollow Crown (TV Series)
as
Duke of Aumerle
- Richard II (2012) - Duke of Aumerle
2011
Page Eight (TV Movie)
as
Ralph Wilson
2011
Silk (TV Series)
as
Nick Slade
- Episode #1.6 (2011) - Nick Slade
- Episode #1.5 (2011) - Nick Slade
- Episode #1.4 (2011) - Nick Slade
- Episode #1.3 (2011) - Nick Slade
- Episode #1.2 (2011) - Nick Slade
- Episode #1.1 (2011) - Nick Slade
2010
Cemetery Junction
as
Bruce Pearson
2010
Sex & Drugs & Rock & Roll
as
Chaz Jankel
2009
Tortoise (Short)
as
Charlie
2009
Trinity (TV Series)
as
Jonty Millington
- Episode #1.8 (2009) - Jonty Millington
- Episode #1.7 (2009) - Jonty Millington
- Episode #1.6 (2009) - Jonty Millington
- Episode #1.5 (2009) - Jonty Millington
- Episode #1.4 (2009) - Jonty Millington
- Episode #1.3 (2009) - Jonty Millington
- Episode #1.2 (2009) - Jonty Millington
- Episode #1.1 (2009) - Jonty Millington
2009
Casualty 1909 (TV Series)
as
Dr. Harry Ingrams
- Episode #1.6 (2009) - Dr. Harry Ingrams
- Episode #1.5 (2009) - Dr. Harry Ingrams
- Episode #1.4 (2009) - Dr. Harry Ingrams
- Episode #1.3 (2009) - Dr. Harry Ingrams
- Episode #1.2 (2009) - Dr. Harry Ingrams
- Episode #1.1 (2009) - Dr. Harry Ingrams
Music Department
2010
Sex & Drugs & Rock & Roll (live recordings performed by) / (musician)
Soundtrack
2017
Victoria (TV Series) (performer - 1 episode)
- Comfort and Joy (2017) - (performer: "O Tannenbaum" - uncredited)
Self
2022
Paltrocast with Darren Paltrowitz (TV Series)
as
Self
- Tracy McGrady + Thomas Jane + Nicole Chamoun + Tom Hughes (2022) - Self
2021
Sunday Brunch (TV Series)
as
Self - Guest
- Episode #9.48 (2021) - Self - Guest
2016
This Morning (TV Series)
as
Self
- Episode dated 7 January 2021 (2021) - Self
- Episode dated 23 April 2019 (2019) - Self
- Episode dated 12 September 2017 (2017) - Self
- Episode dated 9 September 2016 (2016) - Self
2021
Soccer AM (TV Series)
as
Self
- Episode #25.17 (2021) - Self
2019
Lorraine (TV Series)
as
Self - Guest
- Episode dated 22 March 2019 (2019) - Self - Guest
2017
Granada Reports (TV Series)
as
Self
- 25 August 2017: Evening Bulletin (2017) - Self
2011
Silk: Behind the Scenes (Documentary short)
as
Self / Nick
References
Tom Hughes (actor) Wikipedia
(Text) CC BY-SA