President

Barack Obama




Name

Tom Frieden




Political party

Democratic





Mayor

Michael Bloomberg




Preceded by

Julie Gerberding




Party

Democratic Party






Education

Oberlin College, Columbia University




Profiles




Twitter
Public Health Grand Rounds with Tom Frieden, MD, MPH
Thomas R. Frieden, M.D., M.P.H is an American infectious disease expert and the former director of the U.S. Centers for Disease Control and Prevention (CDC) and acting administrator of the Agency for Toxic Substances and Disease Registry from 2009 to 2017. He was appointed by President Barack Obama. He previously served as commissioner of the New York City Department of Health and Mental Hygiene (DOHMH) from 2002 to 2009.
Contents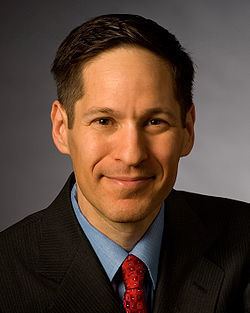 Cdc s tom frieden on ebola we will stop it in its tracks
Education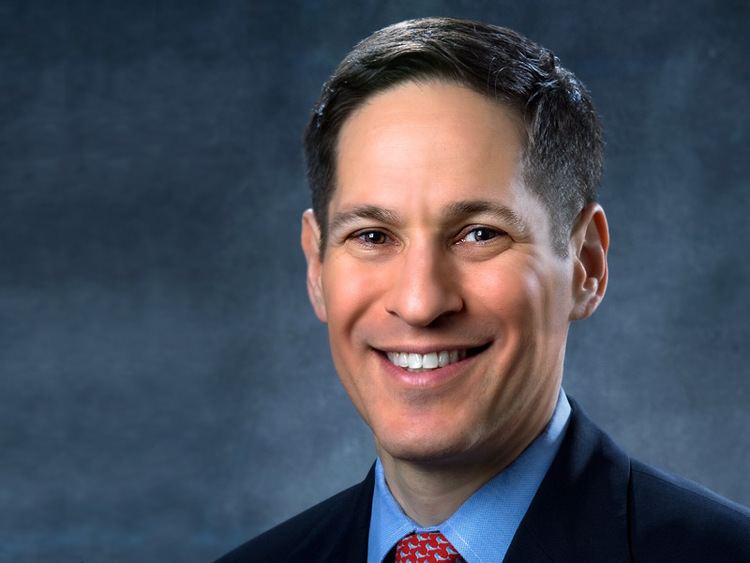 Frieden graduated from Oberlin College (B.A., 1982), Columbia University College of Physicians and Surgeons (M.D., 1986), and Columbia University Mailman School of Public Health (M.P.H., 1985). He completed a residency in internal medicine at Columbia-Presbyterian Medical Center and a sub-specialty fellowship in infectious diseases at Yale School of Medicine and Yale–New Haven Hospital.
Early career
Frieden's work on tuberculosis in New York City, initially as an Epidemic Intelligence Service officer assigned by CDC and later as assistant commissioner of health and director of the DOHMH Bureau of Tuberculosis Control, fostered public awareness and helped improve city, state and federal public funding for TB control. The epidemic was controlled rapidly, reducing overall incidence by nearly half and cutting multidrug-resistant tuberculosis by 80%. The city's program became a model for tuberculosis control nationally and globally.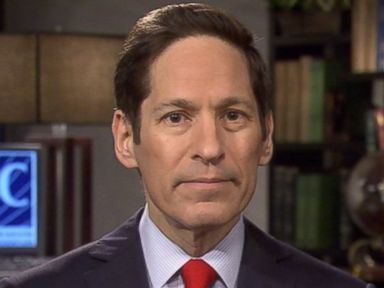 From 1996 to 2002, Frieden was based in India, assisting with national tuberculosis control efforts. As a medical officer for the World Health Organization on loan from the CDC, he helped the government of India implement the Revised National Tuberculosis Control Program. The program's 2008 status report estimated that the nationwide program resulted in 8 million treatments and 1.4 million lives saved. While in India, Frieden worked to establish a network of Indian physicians to help India's state and local governments implement the program and helped the Tuberculosis Research Center in Chennai, India, establish a program to monitor the impact of tuberculosis control services.
New York City Health Commissioner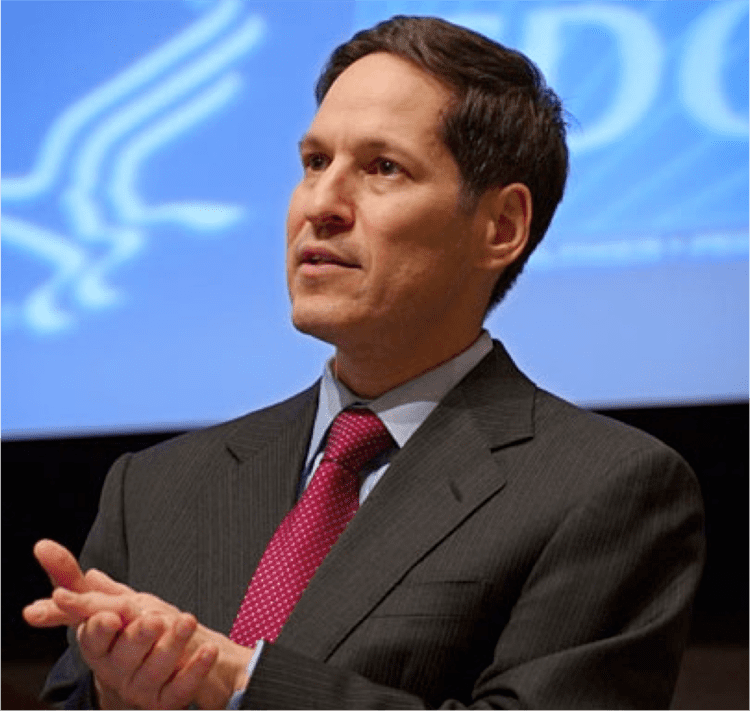 Frieden served as Commissioner of Health of the City of New York from 2002 to 2009. At the time of his appointment, the agency employed 6,000 staff and had an annual budget of $1.6 billion.
Inititiatives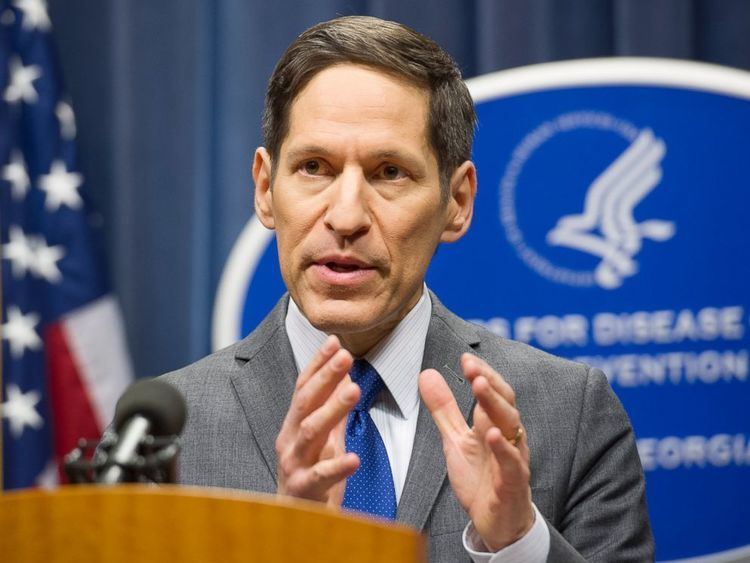 Upon his appointment as Commissioner of Health, Frieden made tobacco control a priority, resulting in a rapid decline after a decade of no change in smoking rates. Frieden established a system to monitor the city's smoking rates, and worked with New York City Mayor Michael R. Bloomberg to increase tobacco taxes, ban smoking in workplaces including restaurants and bars, and run aggressive anti-tobacco ads and help smokers quit. The program reduced smoking prevalence among New York City adults from 21.6% in 2002 to 16.9% in 2007 – a change that represented 300,000 fewer smokers and could prevent 100,000 premature deaths in future years. Smoking prevalence among New York City teens declined even more sharply, from 17.6% in 2001 to 8.5% in 2007, which was less than half the national rate. The workplace smoking ban prompted spirited debate before it was passed by the New York City Council and signed into law by Mayor Bloomberg. Over time, the measure gained broad acceptance by the public and business community in New York City. New York City's 2003 workplace smoking ban followed that of California in 1994. Frieden supported increased cigarette taxes as a means of forcing smokers to quit, saying "tobacco taxes are the most effective way to reduce tobacco use." He supported the 62-cent federal tax on each cigarette pack sold in the United States, introduced in April 2009. One side effect of the increased taxes on tobacco in New York was a large increase in cigarette smuggling into the state from other states with much lower taxes, such as Virginia. The Tax Foundation estimated that "60.9% of cigarettes sold in New York State are smuggled in from other states". In addition, some New Yorkers began to make their own cigarettes, and tobacco trucks were even hijacked. A 2009 Justice Department study found that "The incentive to profit by evading payment of taxes rises with each tax rate hike imposed by federal, state, and local governments".
Frieden also introduced Take Care New York, the city's first comprehensive health policy. This program targeted ten leading causes of preventable illness and death for concerted public and personal action. By 2007, New York City had made measurable progress in eight of the ten priority areas.
As Health Commissioner, Frieden sought to fight HIV and AIDS with public health principles used successfully to control other communicable diseases. The most controversial aspect of this strategy was a proposal to eliminate separate written consent for HIV testing. He believed the measure would encourage physicians to offer HIV tests during routine medical care, as the CDC recommended. Some community and civil liberties advocates fought this legislation, arguing it would undermine patients' rights and lead eventually to forced HIV testing. In 2010, New York State passed a new law that eased the requirement for separate written consent in some circumstances. On February 14, 2007, the New York City Department of Health and Mental Hygiene introduced the NYC Condom, prompting Catholic League president Bill Donohue to respond, "What's next? The city's own brand of clean syringes?" More than 36 million condoms were given away by the program in 2007.
Frieden worked to raise awareness about diabetes in New York City, particularly among pregnant women, and established an involuntary, non-disclosed hemoglobin A1C diabetes registry that tracks patients' blood sugar control over several months and report that information to treating physicians in an effort to help them provide better care.
The New York City Board of Health's decision to require laboratories to report A1C test results generated a heated debate among civil libertarians, who view it as a violation of medical privacy and an intrusion into the doctor-patient relationship. Although patients may elect not to receive information from the program, there is no provision enabling patients to opt out of having their glycemic control data entered in the database.
During Frieden's tenure as Commissioner, the Health Department expanded the collection and use of epidemiological data, launching an annual Community Health Survey and the nation's first community-based Health and Nutrition Examination Survey.
Director of CDC and Administrator of the Agency for Toxic Substances and Disease Registry
On May 15, 2009, the White House and the Department of Health and Human Services named Dr. Frieden the 16th director of the Centers for Disease Control and Prevention and administrator of the Agency for Toxic Substances and Disease Registry; he assumed his position on June 8, 2009, from the acting head, Dr. Richard E. Besser. Frieden resigned effective January 20, 2017.
"On announcing Frieden's appointment, President Obama called him "an expert in preparedness and response to health emergencies" who in seven years as New York City's health commissioner was "at the forefront of the fight against heart disease, cancer and obesity, infectious diseases such as tuberculosis and AIDS, and in the establishment of electronic health records." Frieden had previously worked for the CDC from 1990 to 2002 as an Epidemic Intelligence Service Officer in New York City and then assigned to India as a Medical Officer as part of CDC's tuberculosis control program.
Ebola epidemic
Frieden was a prominent figure in the US and global response to the West African outbreak of Ebola. His visits to West Africa beginning in August 2014 and a September 2014 CDC analysis projecting that the Ebola epidemic would increase exponentially to infect more than 1 million people within four months prompted him to press for an international surge response. At the peak of the response, CDC maintained approximately 200 staff per day in West Africa and approximately 400 staff per day at its Atlanta headquarters dedicated to the response; overall, approximately 1,900 CDC staff deployed to international and U.S. locations for approximately 110,000 total work days, and more than 4,000 CDC staff worked as part of the response. In a Congressional hearing on October 16, 2014, Frieden was questioned for his handling of the Ebola crisis following the spread of the disease to two nurses from the original patient in the US. The previous day, the response of the CDC to the crisis led Rep. Tom Marino (R-PA) to call for Frieden's resignation, although others rallied to his defense.
Publications
Frieden, TR; Mermin, J (3 December 2015). "Applying Public Health Principles to the HIV Epidemic – How Are We Doing?". N Engl J Med. 373 (23): 2281–2287. PMID 26624243. doi:10.1056/NEJMms1513641.
Frieden, TR (29 October 2015). "Shattuck Lecture: The Future of Public Health". N Engl J Med. 373 (18): 1748–1754. PMID 26510022. doi:10.1056/NEJMsa1511248.
Frieden, TR; Damon, IK (21 November 2015). "Ebola in West Africa – CDC's Role in Epidemic Detection, Control, and Prevention". Emerg Infect Dis (11): 1897–1905. PMID 26484940. doi:10.3201/eid2111.150949.
Frieden, TR; Brudney, KF; Harries, AD (8 October 2014). "Global tuberculosis: perspectives, prospects, and priorities". JAMA. 312 (14): 1393–1394. PMID 25188638. doi:10.1001/jama.2014.11450.
Frieden, TR; Tappero, JW; Dowell, SF; Hein, NT; Guillaume, FD; Aceng, JR (1 March 2014). "Safer countries through global health security". Lancet. 383 (9919): 764–766. PMID 24529561. doi:10.1016/S0140-6736(14)60189-6.
Frieden, TR (January 2014). "Six components necessary for effective public health program implementation". Am J Public Health. 104 ((1)): 17–22. PMID 24228653. doi:10.2105/AJPH.2013.301608.
Frieden, TR (16 May 2013). "Government's role in protecting health and safety". N Engl J Med. 368 (20): 1857–1859. PMID 23593978. doi:10.1056/NEJMp1303819.
Frieden, TR; Koplan, JP (20 November 2010). "Stronger national public health institutes for global health". Lancet. 376 (9754): 1721–1722. PMID 21093637. doi:10.1016/S0140-6736(10)62007-7.
Farley, TA; Dalal, MA; Mostashari, F; Frieden, TR (June 2010). "Deaths preventable in the U.S. by improvements in use of clinical preventive services". Am J Prev Med. 38 (6): 600–609. PMID 20494236. doi:10.1016/j.amepre.2010.02.016.
Frieden, TR; Dietz, W; Collins, J (March–April 2010). "Reducing childhood obesity through policy change: acting now to prevent obesity". Health Aff (Millwood). 29 (3): 357–363. PMID 20194973. doi:10.1377/hlthaff.2010.0039.
Frieden, TR (April 2010). "A framework for public health action: the health impact pyramid". Am J Public Health. 100 (4): 590–595. PMID 20167880. doi:10.2105/AJPH.2009.185652.
Frieden, TR; Henning, KJ (2009). "Public health requirements for rapid progress in global health". Glob Public Health. 4 (4): 323–337. PMID 19579068. doi:10.1080/17441690903089430.
Brownwell, KD; Frieden, TR (30 April 2009). "Ounces of prevention – the public policy case for taxes on sugared beverages". N Engl J Med. 360 (18): 1805–1808. PMID 19357400. doi:10.1056/NEJMp0902392.
Frieden, TR (April 2009). "Lessons from tuberculosis control for public health". Int J Tuberc Lung Dis. 13 (4): 421–488. PMID 19335945.
Frieden, TR; Myers, JE; Krauskopf, MS; Farley, TA (December 2008). "A public health approach to winning the war against cancer". Oncologist. 13 (12): 1306–1313. PMID 19091779. doi:10.1634/theoncologist.2008-0157.
Frieden, TR; Bassett, MT; Thorpe, LE; Farley, TA (October 2008). "Public health in New York City, 2002-2007: confronting epidemics of the modern era". Int J Epidemiol. 37 (5): 966–977. PMID 18540026. doi:10.1093/ije/dyn108.
Myers, J; Frieden, TR; Bherwani, KM; Henning, KJ (May 2008). "Ethics in public health research: privacy and public health at risk: public health confidentiality in the digital age". Am J Public Health. 98 (5): 793–801. PMID 18382010. doi:10.2105/AJPH.2006.107706.
Frieden, TR; Mostashari, F (27 February 2008). "Health care as if health mattered". JAMA. 299 (8): 950–952. PMID 18314438. doi:10.1001/jama.299.8.950.
Frieden, TR; Sbarbaro, JA (May 2007). "Promoting adherence to treatment for tuberculosis: the importance of direct observation". Bull World Health Organ. 85 (5): 407–409. PMID 17639230.
Frieden, TR; Bloomberg, MR (19 May 2007). "How to prevent 100 million deaths from tobacco". Lancet. 369 (9574): 1758–1761. PMID 17512860.
Subramani, R; Santha, T; Frieden, T; Radhakrishna, S; Gopi, P; Selvakumar, N; Sadacharam, K; Narayanan, P (April 2007). "Active community surveillance of the impact of different tuberculosis control measures, Tiruvallur, South India, 1968-2001". Int J Epidemiol. 36 (2): 387–393. PMID 16997851.
Frieden, TR; Das-Douglas, M; Kellerman, SE; Henning, KJ (1 December 2005). "Applying public health principles to the HIV epidemic". N Engl J Med. 353 (22): 2397–2402. PMID 16319391.
Frieden, TR; Blakeman, DE (September 2005). "The dirty dozen: 12 myths that undermine tobacco control". Am J Public Health. 95 (9): 1500–1505. PMID 16051930.
Frieden, TR; Mostashari, F; Kerker, BD; Miller, N; Hajat, A; Frankel, M (June 2005). "Adult tobacco use levels after intensive tobacco control measures: New York City, 2002-2003". Am J Public Health. 95 (6): 1016–1023. PMID 15914827.
Frieden, TR (December 2004). "Asleep at the switch: local public health and chronic disease". Am J Public Health. 94 (12): 2059–2061. PMID 15569951.
Chang, C; Leighton, J; Mostashari, F; McCord, C; Frieden, TR (August 2004). "he New York City Smoke-Free Air Act: second-hand smoke as a worker health and safety issue". Am J Ind Med. 46 (2): 188–195. PMID 15273972.
Frieden, TR (September 2004). "Take Care New York: a focused health policy". J Urban Health. 81 (3): 314–316. PMID 15273257.
Frieden, TR; Sterling, TR; Munsiff, SS; Watt, CJ; Dye, C (13 September 2003). "Tuberculosis". Lancet. 362 (9387): 887–899. PMID 13678977.
Frieden, TR (October 2002). "Can tuberculosis be controlled?". Int J Epidemiol. 31 (5): 894–899. PMID 12435756.
Khatri, GR; Frieden, TR (2002). "Rapid DOTS expansion in India". Bull World Health Organ. 80 (6): 457–463. PMID 12132002.
Frieden, T; Sbarbaro, JA (May 2002). "The slippery slope to sloppy DOTS". Int J Tuberc Lung Dis. 6 (5): 371–372. PMID 12019910.
Frieden, TR; Lerner, BH; Rutherford, BR (25 March 2000). "Lessons from the 1800s: tuberculosis control in the new millennium". Lancet. 355 (9209): 1088–1092. PMID 10744106.
Frieden, T.R.; Fujiwara, PI; Washko, R.; Hamburg, MA (27 July 1995). "Tuberculosis in New York City – turning the tide". N Engl J Med. 333 (4): 229–233. PMID 7791840. doi:10.1056/NEJM199507273330406.
Frieden, TR; Sterling, T; Pablos-Mendez, A; Kilburn, JO; Cauthen, GM; Dooley, SW (25 Feb 1993). "The Emergence of Drug-resistant Tuberculosis in New York City". N Engl J Med. 328 (8): 521–526. PMID 8381207. doi:10.1056/NEJM199302253280801.
Awards
Honorary degree, Doctor of Public Service, Tufts University (2011)
Honorary degree, Doctor of Science, Oglethorpe University (2015)
References
Tom Frieden Wikipedia
(Text) CC BY-SA