Other names

TheSyndicateProject, Tom Syndicate, Syndicate

Occupation

YouTuber, Streamer, Gamer

Known for

Videos on Youtube and Twitch

Similar People

Jordan Maron, Adam Montoya, KSI, Nadeshot, PewDiePie




Profiles






Nominations

Shorty Award for Gaming
Tom Cassell (born 23 June 1993), better known as Tom Syndicate or simply Syndicate, is a British YouTuber and vlogger. He runs the YouTube channel TheSyndicateProject, which has grown to be one of the top 100 most subscribed channels on the website, as well as the Twitch.tv channel Syndicate. He is also vice president of CSGOLotto.com, a gambling website which has landed Cassell and his website in the center of a large legal and social controversy. He also has his own clothing line, called SyndicateOriginal. It was closed for a year and reopened as a family run store in the UK and US.
Contents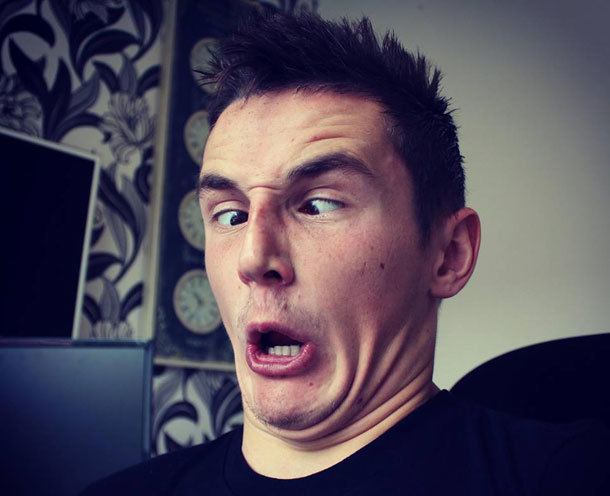 On 17 August 2014, Cassell reached 1 million followers to his Twitch channel, the first person to do so in the history of the website.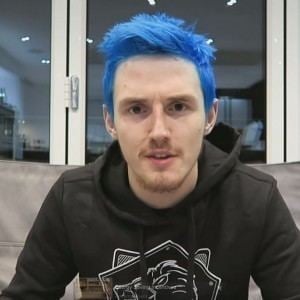 Career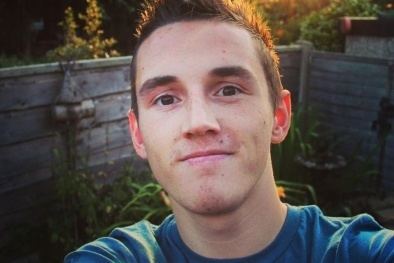 Cassell started his YouTube channel, TheSyndicateProject on 3 September 2010. The channel was originally built on Halo and Modern Warfare 2 let's play videos, but came to prominence with the release of the Call of Duty: Black Ops "zombies" mode and his subsequent videos featuring the gamemode on his channel, and further grew due to the series "The Minecraft Project". Cassell also operates a second channel, "Life Of Tom" previously known as SyndicateCentral, which consists primarily of vlogs. As of August 2017, this second channel has over 2.5 million subscribers and 390 million views.
Cassell runs a Twitch channel which, as of August 2017 has over 2.4 million followers, making it the most followed channel on the website. Cassell has also amassed a large following on other forms of social media, with over 2.4 million followers on Twitter with the handle @ProSyndicate and 1.7 million on Instagram under the username @Syndicate.
Cassell's channel reached 100,000 subscribers in March 2011, 500,000 subscribers in October 2011, 1 million subscribers in June 2012, and 5 million subscribers in August 2013.
In November 2014 Cassell, along with fellow YouTuber Adam Montoya (SeaNanners), in cooperation with media company 3BlackDot launched a multi-channel network, Jetpak, aiming for a more fair payment model for the revenue made.
Cassell has run into issues with Federal Trade Commission (FTC) regulations a few times in his career. In late 2013 Cassell was paid $30,000, along with other influential YouTubers, to promote Microsoft's newly launched Xbox One console. The promotion was managed by Microsoft's advertising agency and operated by Machinima Inc. The endorsement ran afoul of Federal Trade Commission regulations because "influencers" failed to disclose that they "were paid by Microsoft to say nice things about Xbox One and its games". In August 2015, Gamasutra reported that Cassell and Montoya may have again violated Federal Trade Commission guidelines on disclosures for YouTubers due to publishing multiple let's play videos of 3BlackDot's game Dead Realm without disclosing their financial ties to the product. He was heavily criticized again and became a defendant in a class-action lawsuit in July 2016 when he promoted a gambling website (CSGOLotto.com) without disclosing his ties as vice president, yet again violating Federal Trade Commission regulations. After his ties were revealed, he promised on his Twitter feed to be more transparent in the future.
In February 2016, Cassell announced that he will be the voice of Loki in the mobile app game Marvel Avengers Academy.
Cassell's main channel, TheSyndicateProject, reached 10 million subscribers during June 2016, but the count went under that amount before the end of June. The channel's subscriber count slowly grew for several months until it passed the 10 million subscriber milestone again in May 2017.
As of July 2017 the channel has 10.0 million subscribers and 1.9 billion video views, and is the 95th most subscribed on the website (not counting auto-generated channels).
Personal life
When Tom was younger, he went to The Blue Coat secondary school located in Oldham, Greater Manchester. Cassell left school and quit his job at McDonald's after taking his A-levels at Hyde Clarendon college and decided against university to concentrate on his YouTube channel.
References
Tom Cassell Wikipedia
(Text) CC BY-SA