Schnitt was born in New York City and raised in Nanuet, New York and Virginia Beach, Virginia. He is a graduate of Frank W. Cox High School in Virginia Beach. He has worked in radio since he was 16 and used the stage name MJ Kelli in hosting shows at the Hampton Roads, New York City, and Tampa markets from 1986 to 2012. From 1994 to 2012, Schnitt was morning drive time host of The MJ Morning Show (known before 2001 as The MJ and BJ Morning Show) at Tampa top 40 station WFLZ and select other Clear Channel Communications stations. In 2001, Schnitt launched an afternoon talk program The Schnitt Show on Miami radio station WIOD. The Schnitt Show later expanded to other markets, including Tampa station WFLA in 2002. The show now airs live on WHNZ-AM from 3-6 p.m. Eastern and is rebroadcast on 970 WFLA (AM) from 6-9 p.m. Eastern.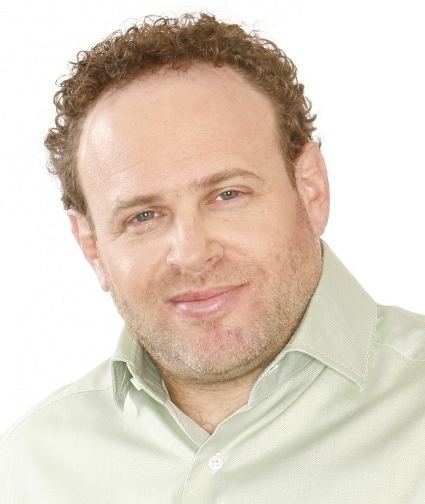 Schnitt was born in Manhattan and grew up in Nanuet, New York. Schnitt has credited New York City station MusicRadio 77 WABC with his interest in radio broadcasting. As a young boy growing up in Nanuet, New York in the early 1970s, Schnitt became fascinated by WABC and listened as much as possible. In late 1976, Schnitt's family moved to Virginia Beach, Virginia.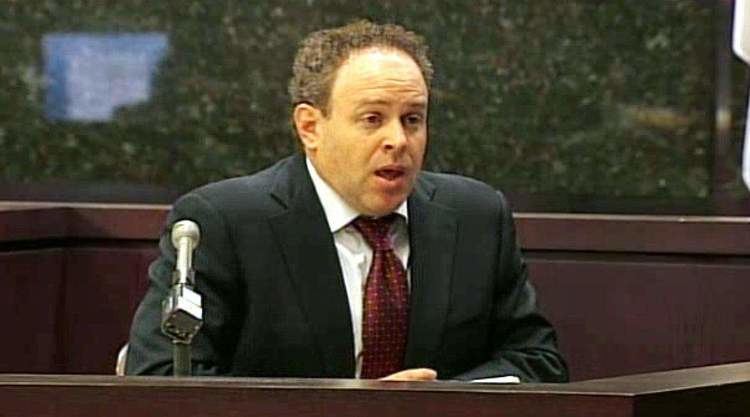 In 1982, at the age of 16, Schnitt landed his first part-time job at WCPK-AM 1600 in Chesapeake, Virginia. During his high school years he worked at numerous Hampton Roads, Virginia area stations including WVAB, WNIS and WNVZ (Z-104). Schnitt attended Ithaca College in New York and worked at the Cornell student-run station, WVBR.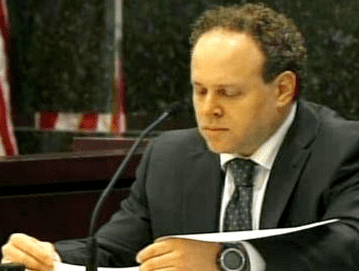 In 1986, he returned to the Hampton Roads area and scored his first full-time radio job at WRSR-FM (97Star), which soon reverted to the call letters WGH-FM. The name MJ Kelli was first used at WGH-FM. The name MJ was created because the 97Star program director was adamant that Todd Schnitt was not a good radio name.
In 1988, Schnitt was recruited to leave WGH-FM (97 Star) and cross the street to Top 40 rival radio station WNVZ-FM (Z104) because Schnit's 6-10 p.m. Eastern nighttime show on WGH was the only show beating WNVZ in the nighttime ratings
In 1989, after just a little over a year at WNVZ, Schnitt was hired by Scott Shannon at Pirate Radio, KQLZ in Los Angeles as creative director, assistant program director and morning show cast member. Schnitt later rejoined Shannon at the revamping of WPLJ, New York which had originally signed on as Mojo Radio in April, 1991.
Schnitt left New York City in October 1992 to start The MJ Kelli Morning Show, his first morning-drive program (6-10 a.m.) on WOVV (Star 95.5), West Palm Beach, Florida. In February 1994, he was brought to Tampa, Florida to anchor the new morning show on WFLZ (The Power Pig). Schnitt was teamed up with BJ Harris, the Power Pig's program director to form the MJ and BJ Morning Show. Harris left the show on February 7, 2001. The show was renamed The MJ Morning Show.
Schnitt hosted The MJ Morning Show under his "MJ" personality. The show was broadcast Monday through Friday 6-10 am on flagship WFLZ/Tampa, FL and syndicated to KSLZ/St. Louis (Z107.7), WKSL/Jacksonville, FL and WFKS/Melbourne, FL (95.1 KISS-FM). The show focused on current events, lifestyle news, pop-culture and personal experiences. The program had been mostly a talk format but played about two songs per hour.
Schnitt's Tampa-area rival was Bubba the Love Sponge Clem, morning host at rock stations WXTB and later WHPT. In March 2008, Schnitt sued Clem for defamation of him and his wife. A Jury found Clem "not guilty" on all counts.
It was announced on January 19, 2012 that Todd Schnitt would be doing the last "MJ morning show" broadcast on February 17, 2012. He continued hosting his political talk show The Schnitt Show, which broadcasts afternoons.
The MJ Morning Show Fan Page, an independently run website by a longtime fan of the show, contains an in-depth archive of the radio program, audio clips, and a list of all morning show cast members.
The Schnitt Show is a conservative radio talk show that airs Monday through Friday from 3-6 p.m. Eastern. It is based from Tampa's 970 WFLA and 1250 WHNZ. Schnitt describes himself as a "fiercely independent conservative with libertarian influence." The show consists of news, political commentary, lifestyle and pop-culture with sound bites and parody material. The Schnitt Show is syndicated by Compass Media Networks and is heard on nearly 60 stations across America.
The program first launched on October 1, 2001 on WIOD in Miami. After Glenn Beck left WFLA, Schnitt took over the 3-6 p.m. slot on 970 WFLA in Tampa starting January 3, 2002.
The Christian Post highlighted Schnitt's criticism of the MTV reality show Jersey Shore in August 2011: "Schnitt said shows like Jersey Shore and other reality-type programming disasters are bad for kids because of a laundry list of behaviors sensationalized on air including sex, aggression and actions that show zero moral values."
In 2013, 1250 WHNZ became the live flagship station of the program from 3-6 p.m. Eastern with a rebroadcast on 970 WFLA from 6-9 p.m. This was a fantastic move because not only would his show air twice in the Tampa market, but also both stations would run the complete syndicated show, increasing its revenue potential.
In 2017, Newsmax TV began airing the first hour of the program live from 3-4 p.m. Eastern. Viewers can tune in to watch Schnitt on AT&T U-verse Ch. 1220, DirecTV Ch. 349, and Verizon Fios Ch. 615. Newsmax TV also streams its programming online.
Todd Schnitt is married to Michelle Schnitt, an attorney and former Hillsborough County prosecutor. They have two children and previously owned two Jack Russell Terriers who lived to ages 18 and 19. Schnitt is also a self-described automobile enthusiast and an avid scuba diver and skier.
Schnitt is a 2007 graduate of the Tampa FBI Citizens Academy, an invitation-only program offered by numerous FBI field offices around the country. In that same year, Schnitt flew with the Blue Angels in a two-seater F/A-18 Hornet jet #7 from their NAS Pensacola headquarters (video).
Schnitt has also experienced a jet-assisted takeoff (JATO) in "Fat Albert," the Blue Angels' C-130T Hercules transport at MacDill Air Force Base in Tampa.
Currently, Schnitt splits his time between Manhattan and Tampa.
Schnitt maintains an active Twitter feed -- @toddschnitt -- which he claims is only operated by himself and not staff.