Titan Company Limited (earlier known as Titan Industries Limited) is an Indian luxury goods company. It is a joint venture between the Tata Group and the Tamil Nadu Industrial Development Corporation (TIDCO).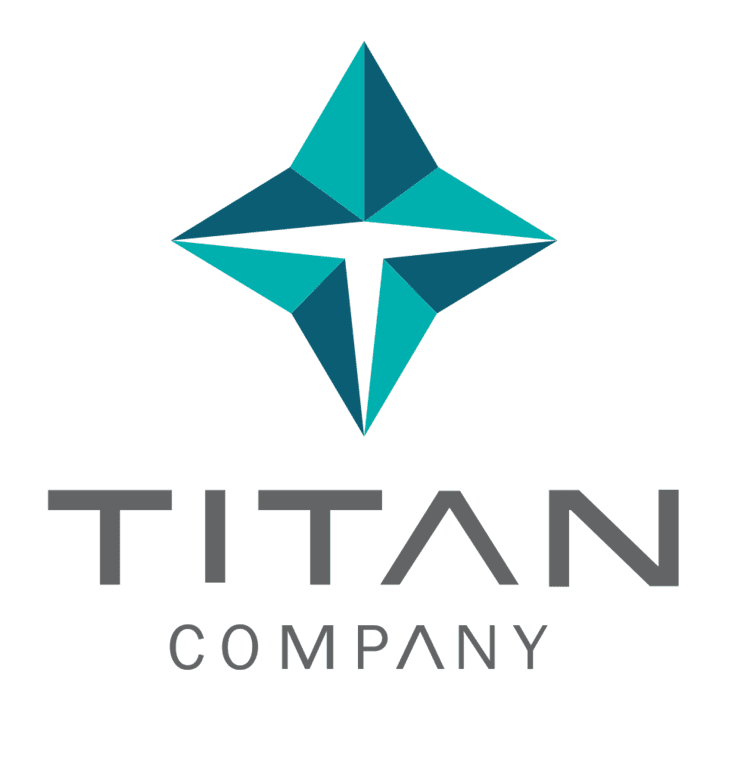 It commenced operations in 1984 under the name Titan Watches Limited. In 1994, Titan diversified into jewellery with Tanishq and subsequently into eyewear with Titan Eyeplus. In 2013, Titan entered the fragrances segment with the brand SKINN and, later that year, it ventured into the helmets category under its brand Fastrack. Also, Titan announced recently (during the last quarter of 2016) about launching a series of affordable Smartwatches under its brands like Sonata and Fastrack soon.
Today, Titan Company is Tata Group's largest consumer company.
The Titan [|T|ata |I|ndustries + |TA|mil |N|adu] Watch Project began with the signing of a joint venture of Tata Industries with the Tamil Nadu Industrial Development Corporation (TIDCO) in June 1984. Titan Watches Ltd. commenced production in the year 1986 and hit the market in March 1987 with its brand 'Titan'. In 1993, the name of the company was changed with effect from 21 September from Titan Watches, Ltd. to Titan Industries Ltd., in view of the fact that the company's products consisted of not only watches but also jewellery. In 1996, Titan Industries Ltd. entered the jewellery segment with a brand launch 'Tanishq'. A brief joint venture with the American brand, Timex, between 1992 and 1998, focusing on market mass. Fastrack – the youth watch and accessories brand was launched in 2005. In the year 2011, Titan announced the acquisition of Swiss watch maker Favre Leuba to enter into the European market.
Subsidiary companies include Titan Time Products Limited and Favre Leuba AG (FLAG).
Titan Company is awarded in many national and international forums for various activities and categories.
Corporate
Selected as Best Employer for National Award for the Empowerment of Persons with Disabilities 2014 by the government of India
Titan ranked among the 100 most sustainable corporations in Asia in the Channel News Asia Sustainability Ranking 2014
Top Indian Company award under the Gems and Jewellery Sector at the Dun & Bradstreet Corporate awards, 2014
"Hall of Fame" award at 12th Franchisee Awards 2014 by Franchisee India
Watches
Award at the CII 24th Kaizen national awards for assembly casing team
Good Design Award 2014 by design Council of Japan for Skeletal Edge
"Best Product design of the year-Watches & Jewellery" award by Red Dot for Skeletal Edge for 2014
Bronze medal at the Indian Effies Award for Fastrack
Jewellery
"Most Admired retailer of the year" award in Jewellery Category by Images Retail Awards.
Tanishq wins Global Awards for Excellence in Quality Management & Leadership by World Quality Congress
Tanishq is the first Indian Brand to enter the list of top 30 Best Retail Brands in Asia Pacific and stands at # 13 as per Interbrand
Eyewear
Award for Customer service excellence at Golden Globe Tigers Award
Gold & Silver Awards at TRRAIN(Trust for Retailers and Retail Associates of India) Retail Awards
Gold Award in the Outdoor Advertising Convention 2014
Precision engineering
Hosur won three State Safety Awards announced by Tamil Nadu Government in 2013