The film looks at the brief occupation of Timbuktu, Mali by Ansar Dine. Parts of the film were influenced by a 2012 public stoning of an unmarried couple in Aguelhok. It was shot in Oualata, a town in south-east Mauritania.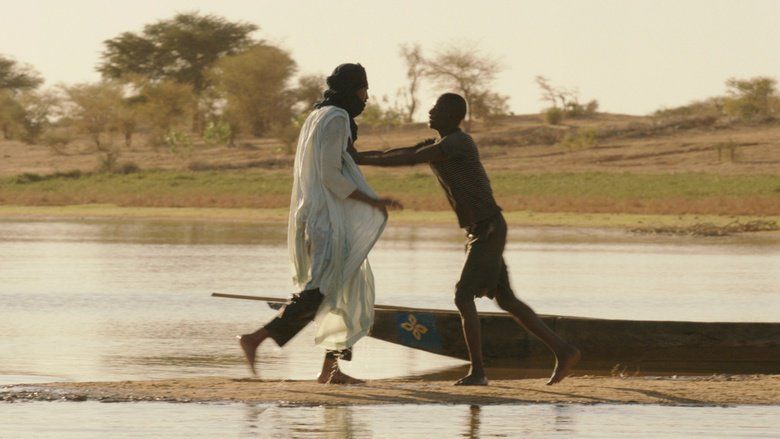 The city of Timbuktu is under the occupation of extremist Islamists bearing a jihadist black flag. Kidane is a cattle herder who lives outside of the city. One day, one of his cows accidentally damages the net of a fisherman. The enraged fisherman kills the cow. Kidane confronts the fisherman and accidentally shoots him dead. The jihadists arrest Kidane and, per sharia law, demand a blood money payment of 40 cattle to the fisherman's family. As Kidane has only seven cattle, he is sentenced to death. His wife shows up at his execution with a pistol, and as they run to each other the husband attempts to stop her. The executioners gun them both down.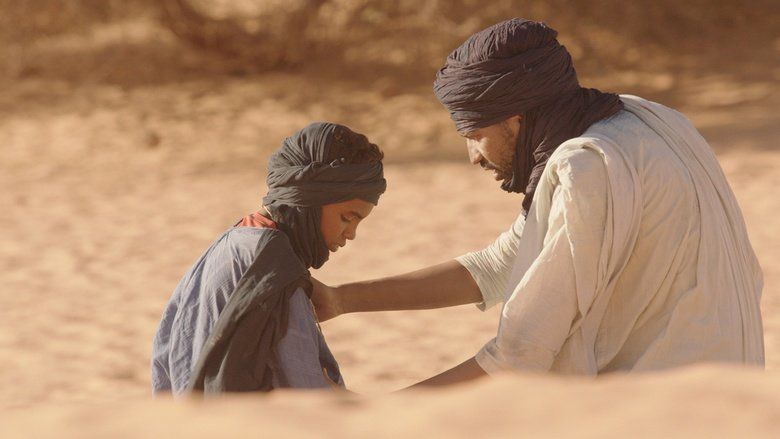 Throughout the film there are subsidiary scenes showing the reaction of the population to the jihadists' rule, which are portrayed as absurd. A female fishmonger must wear gloves even when selling fish. Music is banned; a woman is sentenced to 40 lashes for singing, and 40 lashes for being in the same room as a man not of her family. A couple are buried up to their necks in sand and stoned to death for adultery. Young men play football with an imaginary ball as sports are banned. A local imam tries to curb the jihadists' excesses with sermons.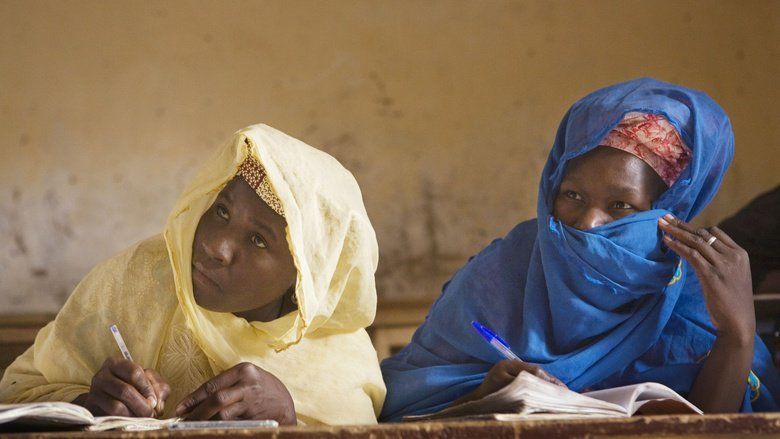 The failure of the occupiers to live up to their own rules is hinted at, for instance when one of them is seen smoking a cigarette. Another group of jihadists from France spend their days talking about their favorite football teams.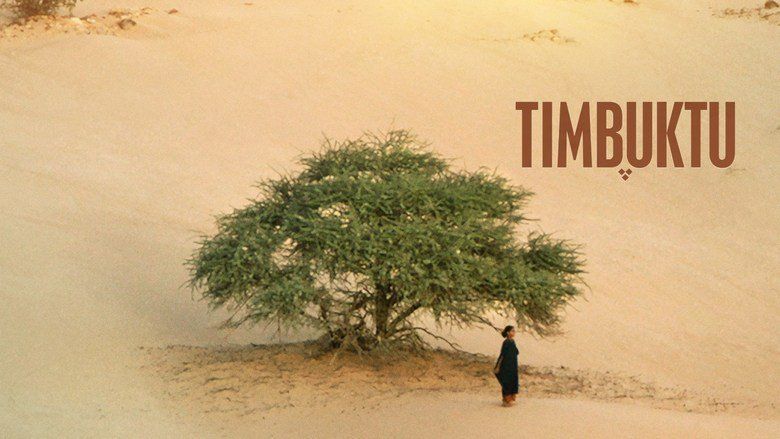 Characters speak in Tamasheq, Bambara, Arabic, French, and on a few occasions English. The mobile phone is an important means of communication.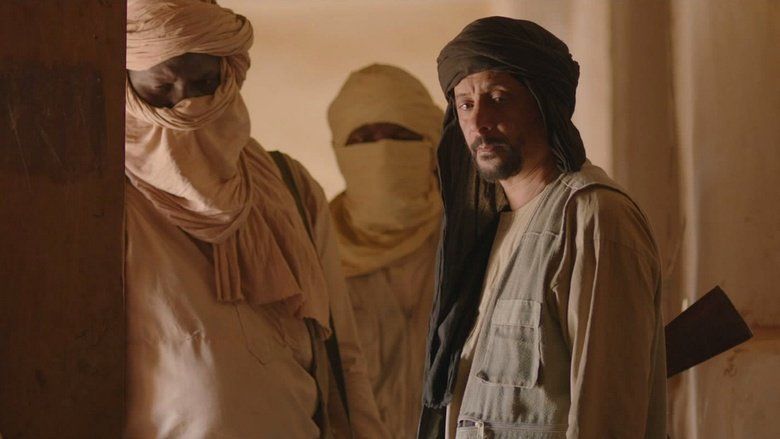 Ibrahim Ahmed dit Pino as Kidane
Toulou Kiki as Satima
Layla Walet Mohamed as Toya
Mehdi Ag Mohamed as Issan
Kettly Noel as Zabou
Abel Jafri as Abdelkerim
Hichem Yacoubi
Pino Desperado
Fatoumata Diawara as La Chanteuse
Omar Haidara as Amadou
Damien Ndjie as Abu Jaafar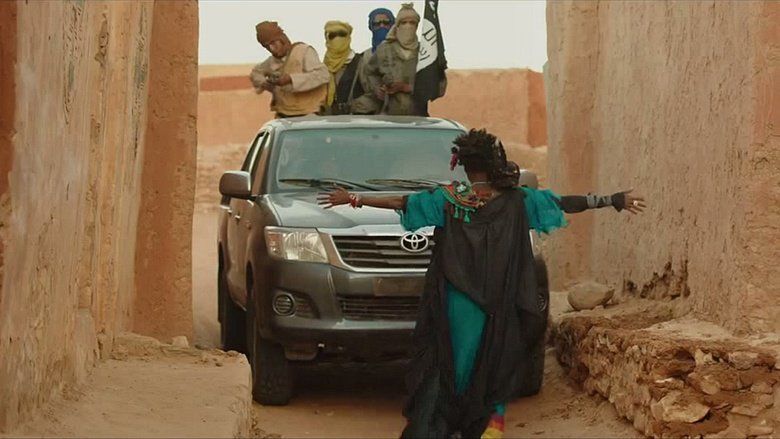 On Rotten Tomatoes, the film has a 99% approval rating and an average rating of 8.9/10 based on 105 reviews. The site consensus is "Gracefully assembled and ultimately disquieting, Timbuktu is a timely film with a powerful message." It also received a score of 92 out of 100 on Metacritic, indicating "universal acclaim". The film won the New York Film Critics Circle Award for Best Foreign Language Film and the National Society of Film Critics Award for Best Foreign Language Film.
Jay Weissberg of Variety writes "In the hands of a master, indignation and tragedy can be rendered with clarity yet subtlety, setting hysteria aside for deeper, more richly shaded tones. Abderrahmane Sissako is just such a master."
In a review for The Daily Telegraph, Tim Robey suggested it was a "wrenching tragic fable, Aesop-like in its moral clarity." He went on to say it was "full of life, irony, poetry and bitter unfairness."
In the Financial Times, Nigel Andrews called it "skilful, sardonic, honourably humane."
Reviewing it for The Guardian, Jonathan Romney called it, "witty, beautiful and even, sobering though it is, highly entertaining" as well as "mischievous and imaginative." He concluded that it was "a formidable statement of resistance."
Sight & Sound's Nick Pinkerton says "The fact remains that there are few filmmakers alive today wearing a mantle of moral authority comparable to that which Sissako has taken upon himself, and if his film has been met with an extraordinary amount of acclaim, it is because he manages to wear this mantle lightly, and has not confused drubbing an audience with messages with profundity. I can't imagine the film having been made any other way, by anyone else – and this is one measure of greatness."
According to both Metacritic and Rotten Tomatoes, Timbuktu is the best reviewed foreign-language film of 2015.
In 2016, it was voted the 36th best film of the 21st century as picked by 177 film critics from around the world.