Covid-19
Tim Okamura





Artist






The Royal Guard (Bronx), Diadems, The Coronation




School of Visual Arts, Alberta College of Art and Design
Tim Okamura (born 1968 in Edmonton, Alberta) is a contemporary Canadian painter known for his depiction of African-American and minority subjects in urban settings, and his combination of graffiti and realism. His work has been featured in several major motion pictures and in London's National Portrait Gallery. He was also one of several artists to be shortlisted in 2006 for a proposed portrait of Queen Elizabeth of England.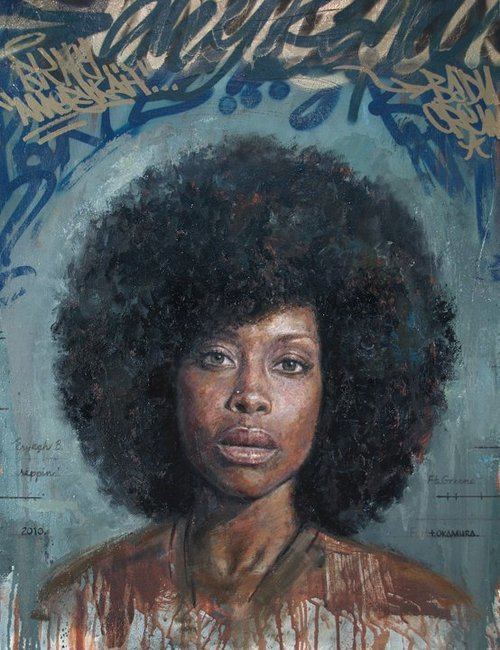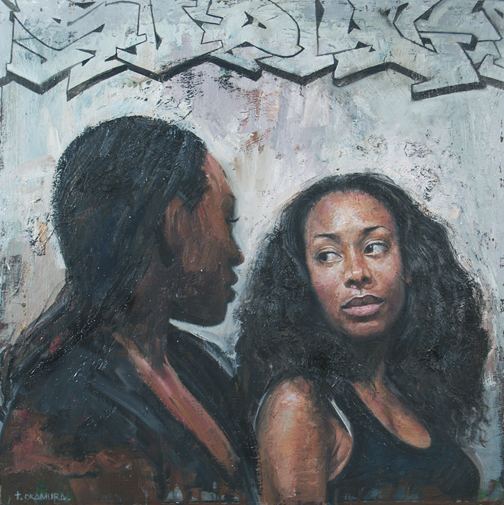 Okamura earned a B.F.A. with Distinction at the Alberta College of Art and Design in Calgary, Canada before moving to New York City to attend the School of Visual Arts. At ACAD he was a stand out, described by former class mates as one of the most talented alumni to ever graduate from the Alberta College of art and Design. After graduating with an M.F.A. in Illustration as Visual Journalism in 1993, Okamura moved to Brooklyn, New York, where he still resides.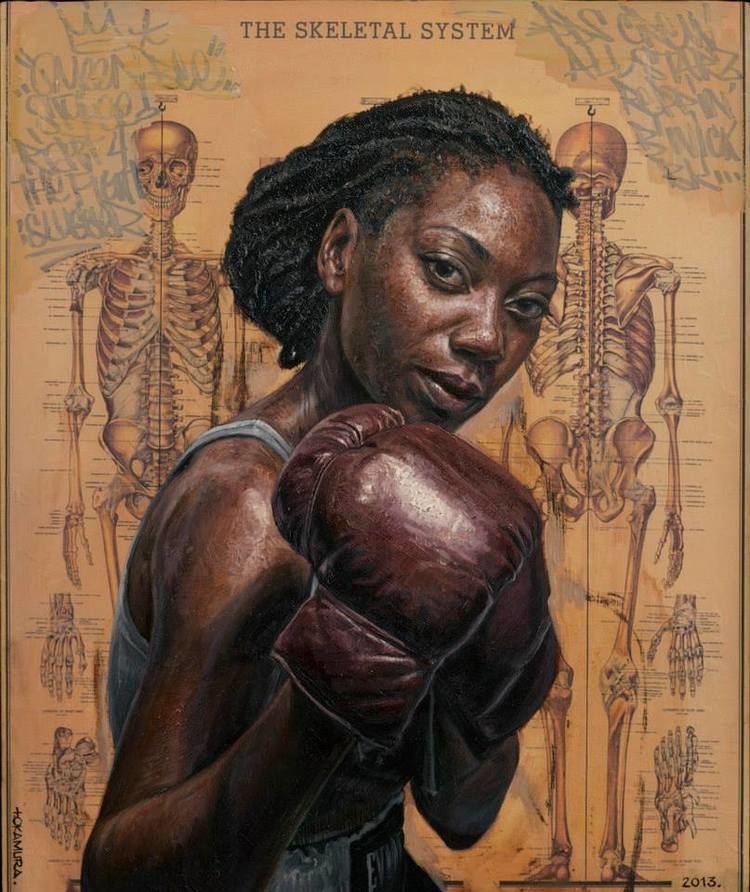 Okamura has had several solo exhibitions in New York and Canada, and has had his work chosen for inclusion in several prominent group exhibitions, including After Matisse/Picasso at the Museum of Modern Art-affiliated P.S.1 in Queens, New York, as well as being selected five times to appear in the BP Portrait Awards Exhibition at London's National Portrait Gallery.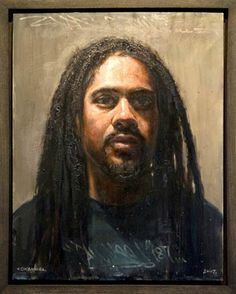 Okamura - a recipient of the 2004 Fellowship in Painting from the New York Foundation for the Arts – has also had his paintings featured in several films including Pieces of April (InDiGent), School of Rock (Paramount), Jersey Girl (Miramax), and most prominently in Prime (Universal), a romantic comedy about a young New York painter starring Uma Thurman and Meryl Streep. Okamura's work is also notable in Ethan Hawke's The Hottest State.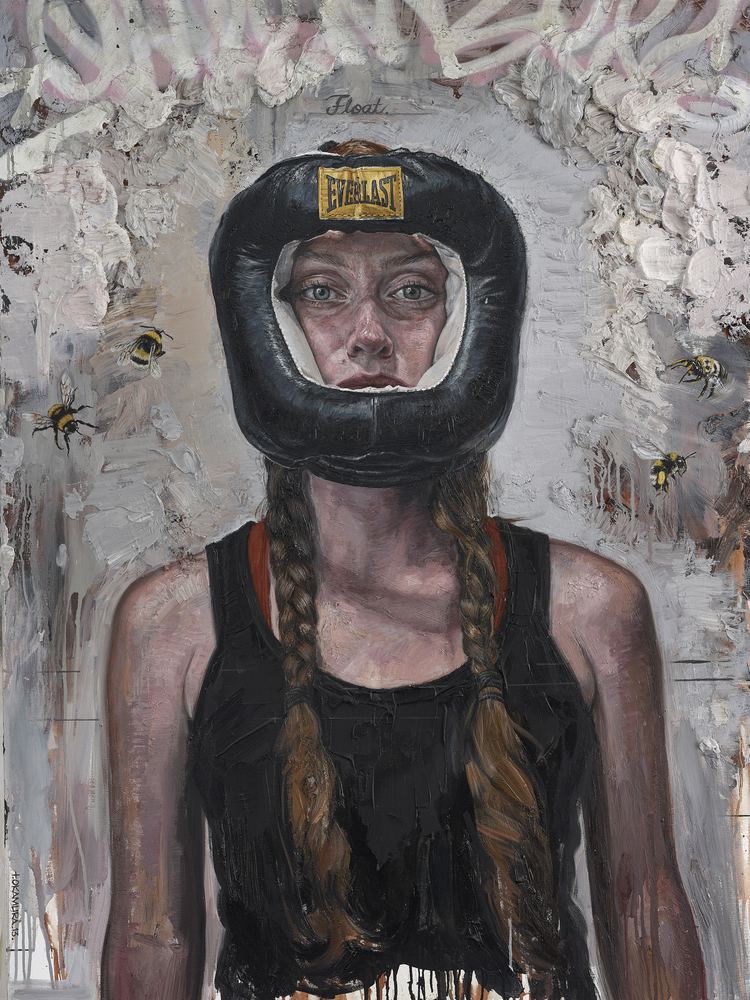 Tim Okamura's art is on display in the permanent collections at the Toronto Congress Center, The Hotel Arts in Calgary, Canada, and Standard Chartered Bank in London, England; and in the private collections of Uma Thurman, Ahmir "Questlove" Thompson (The Roots), director Ben Younger, and actors Bryan Greenberg, Vanessa Marcil, Annabella Sciorra and Ethan Hawke.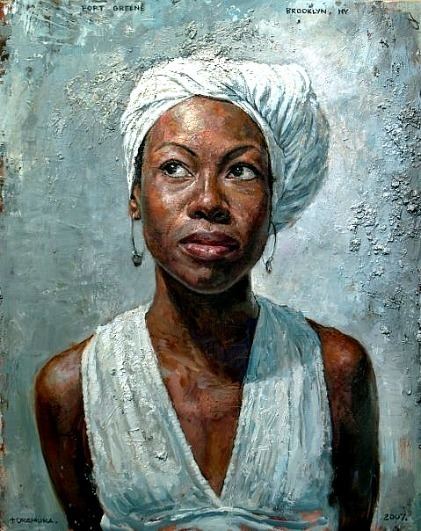 Urban life and hip-hop has influenced not only Okamura's subject matter in his paintings, but some of its musical concepts –sampling, combining new beats and classic grooves- also affected his approach to image-making: sampling excerpts from art history and world mythology, blending classical techniques of oil painting with the spontaneity of spray painted graffiti, combining the academic "realism" of his portrait and figure painting with modern graphics and contemporary urban environments. "I continue to be inspired simultaneously by the disparate visual language of Rembrandt's dark portraits, the intense contemplation of Antonio Lopez Garcia, and "wild-style" graffiti writers". "...a painter who does portraits with tumultuous graffiti backgrounds....a hip-hop painter". Nicholls,Liz (October 29, 2005), "Tim Okamura, Artist to the Stars", The Edmonton Journal(Edmonton,AB), Culture, E1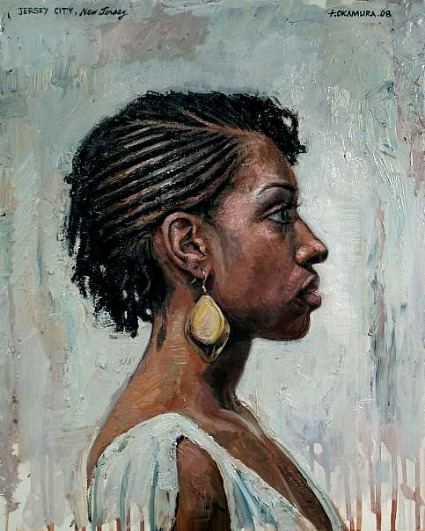 2014: Her Story, Douglas Udell Gallery, Vancouver, Canada
2014: Survey 2009 - 2014, National Arts Club, New York, NY
2013: This Story Has Not Yet Been Told, The Robert and Sallie Brown Gallery and Museum, The Sonja Haynes Stone Center for Black Culture and History, University of North Carolina at Chapel Hill, NC
2012: Bronx, Brooklyn, Queens, Douglas Udell GAllery, Edmonton, Canada
2011: Bronx, Brooklyn, Queens, Lyons Wier Gallery, New York, NY
2011: VOLTA NY, Lyons Wier Gallery, New York, NY
2009: Brooklyn Walls: hopechangedreams, Douglas Udell Gallery, Edmonton, Canada
2008: Women in White / Bushwick Walls, Douglas Udell Gallery, Edmonton, Canada
2006: Urban Portraits + Brooklyn Mythology, Axis Art, Calgary, Canada
2005: Urban Portraits + Brooklyn Mythology, Delgado-Tomei Gallery, Brooklyn, NY. First exhibition of "King", a large-scale portrait of Martin Luther King
2003: New Urban Portraits + Bricks, Locks, & Obstacles, Kanvas Gallery, NY, NY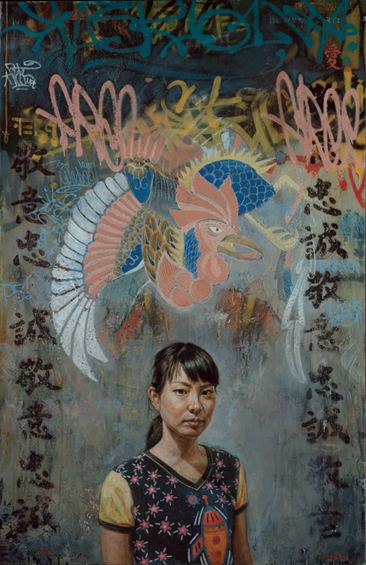 2014: Recent Work, with Jerome Lagarrique, White Room, Liquid Art System, Capri, Italy
2009: Love, Strength, & Soul, with TheKidBelo, Show & Tell Gallery, Toronto, Canada
2007: Brooklyn Mythology: The First Nations Cycle (with Thekidbelo), Axis Art, Calgary, Canada
2014: For the Time Being, Koki Arts, Tokyo, Japan
2014: Fixation, Zhou B Art Center, Chicago, IL
2014: MIA in MIA, Lyons Wier Gallery, New York, NY
2014: Resurgence: Works from the Collection, Yeelen Gallery, Miami, FL
2013: Round Zero, The Art Director's Club, New York, NY
2013: Body Politic, The National Arts Club, New York, NY
2013: From Motion to Stillness, Zhou B Art Center, Chicago, IL
2012: Scope Miami 2012, Evan Lurie Gallery, Miami, FL
2012: Toronto International Art Fair, Lyons Wier Gallery, Toronto, CA
2012: The Box That Rocks, Museum of Contemporary African Diasporan Arts, Brooklyn, NY
2011: Pulse International Art Fair, Lyons Wier Gallery, Miami, FL
2011: BP Portrait Awards Exhibition, National Portrait Gallery, London, UK
2011: Here and Now, Lyons Wier Gallery, New York, NY
2010: Pulse International Art Fair, Lyons Wier Gallery, Gallery, Miami, FL
2010: BP Portrait Awards Exhibition, National Portrait Gallery, London, UK
2010: The Gentrification of Brooklyn: The Pink Elephant Speaks, The Museum of Contemporary African Diasporan Arts, Brooklyn, NY
2009: BP Portrait Awards Exhibition, National Portrait Gallery, London, UK
2008: BP Portrait Awards Exhibition, National Portrait Gallery, London, UK
2007: Toronto International Art Fair, Toronto, Canada
2007: Fall Preview, Douglass Udell Gallery, Edmonton, Canada
2007: Spring Show, Douglass Udell Gallery, Edmonton, Canada
2006: BP Portrait Awards Exhibition, National Portrait Gallery, London, UK
2005: BP Portrait Awards Exhibition, Scottish National Portrait Gallery, Edinburgh, Scotland
2005: BP Portrait Awards Exhibition, National Portrait Gallery, London, UK
2004: BP Portrait Awards Exhibition, National Portrait Gallery, London, UK
2004: BP Portrait Awards Exhibition, Aberdeen Art Gallery, Aberdeen, Scotland
2004: Commissioned/Non Commissioned, Chung-Cheng Gallery, St. John's University, Queens, New York
2004: BP Portrait Awards Exhibition, National Portrait Gallery, London, UK
2003: After Matisse/Picasso, P.S.1/MoMA, Queens, NY
Tim Okamura Wikipedia