Name

Tim Noah





Role

Singer






Albums

In Search of the Wow Wow Wibble Woggle Wazzie Woodle Woo!
Tim noah wow wow wibble woggle wazzie woodle woo
Tim Noah (born December 19, 1951) is an American songwriter, singer, and children's entertainer from Seattle. In the mid-late 1990s, Noah received several Northwest Regional Emmy awards for his role in KOMO-TV's children's show, How 'Bout That.
Contents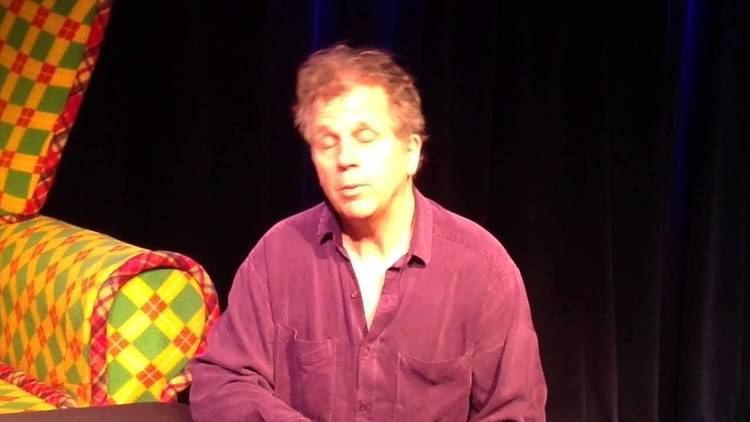 Career
Noah at one time belonged to the group Tickle Tune Typhoon, and wrote the lyrics for some of their songs, including their theme. He later left the group to become a solo artist. In 1985, he released a movie entitled In Search of the Wow Wow Wibble Woggle Wazzie Woodle Woo (WWWWWWW), which was released throughout the U.S. The soundtrack to the video was a previous album by the same name. In 1990, Noah wrote and performed in the independent film Daredreamer.
He has produced several albums, one of which is a Christmas album of five original holiday songs, including "Wackbangklinkn'klang Town". Noah attributes his early musical interest to such rock-and-roll artists as Elvis and The Beatles. Noah went on to host the children's show How 'bout That with producer Ken Morrison, which won four Emmys in 1998 in its first season.
He now owns the Tim Noah Thumbnail Theater in Snohomish, Washington, which provides performances, music lessons, classes, and open mic nights for children and adults.
Daredreamer
Track List:
Prelude/Awesome
The Rescue
Merry-Go-Round
The Cure
Sunroom
Disturbing the Peace
I Wonder Why
Cloud 9
Dare to Dream
Daredreamer
In Search of the Wow Wow Wibble Woggle Wazzie Woodle Woo
This album is towards young children.
Track List:
Zoom
If Only I Knew
If I Was
The Monkey Song
Big Booger
Tears On My Toes
Little Miracles
Sunshiney Mornin'
Musty Moldy Melvin
Friends With A Song
Wow Wow Wibble Woggle Wazzie Woodle Woo
I Can Do Anything
Kaddywompas
A cowboy/western collection for children with various underlying themes and messages in each song. "Country Store" is a story that begins with the repetitive gathering of friends a la Drakestail, and kids should enjoy the repeated lines, as well as the ensuing speed changes as they go up and eventually down a hill. Other songs on the album include environmental messages. "Keep on Keepin' On", while promoting the myth that Columbus was trying to prove that the world was round, calls attention to the many ways in which supposed truths were shown to be false. "Betty Rose" is a melody about social ostracism.
Track List:
Kaddywompas
Lucky Day
Aunt Vera and Uncle Don
Debalexy
Ol' Fiddles
Country Store
Mud
Betty Rose
The Great Potato Uprising
Because You're You
Keep On Keepin' On
Giddy Up
Supertunes
Track List:
Anything is Possible
Big Trouble
Special F/X
Rip-Roarin' And Rarin' To Go
Little Voice Inside
Look Out World
Raised on Rock n' Roll
Cartoon
Funny Bones
Superkid
Portable Paradise
Whiskers of Christmas
Holiday themes album. Noah's Christmas performances uses these songs.
Track List:
Just Because
It's Snowing
Wackbangklinkn'klang Town
All I Want For Christmas (Peace on Earth)
Faces of Christmas
Faces of Christmas
Track List:
Magic Sleigh
Fa-la-la-la Holiday
Just Because
Christmas Don't Do Business With a Rat Like Me
Hugs and Homemade Fun
Faces of Christmas
Holiday Hop
Wackbangklinkn'klang Town
Snow Snow Snow
Shine
Merry Merry Merry Christmas
All I Want For Christmas is Peace on Earth
One Fell Swoop
One Fell Swoop was an album recorded in Nashville.
Track List:
Everything About You
True Love
Hells Canyon Highway
Porcupine Creek
You Make It Easy
Love Light
Pour Out a Blessing
Reckless Heart
No Fun
Who Knows What Where When Why
Way Back Home
In Search of the Wow Wow Wibble Woggle Wazzie Woodle Woo
The children's video version of the WWWWWWW album has Noah, dressed in adolescent-style clothing, stuck in his room and imagining his way through a hunt for the WWWWWWW. He wonders "What is a Wow Wow Wibble Woggle Wazzie Woodle Woo?" Various songs toy around with imagination ("Zoom," "If I Was," "Little Miracles"), while others speak of what Tim encounters at school ("Big Booger" speaks of the school bully) and his childhood reaction to rules.
Eventually, Tim concludes that he just can't find the WWWWWWW; however, he is encouraged to continue and his spirits pick up, but then he encounters "Musty Moldy Melvin" and his counterpart Greasy Grimey Gertie, in a song reminiscent of "Monster Mash." The resolution uplifts the concept of friendship and ties the term "Wow Wow Wibble Woggle Wazzie Woodle Woo" to either friendship or imagination (he's talking about friendship to the voice that is his imagination), and at last winds up in a tribute to every child's potential.
This movie was produced on a low-budget. As expressed in the "making-of" section of the DVD version of WWWWWWW, the flat, grey backgrounds were meant to emphasize the bold colors of Noah's costumes and the various sets he "imagines" as an escape from his dull, everyday life. This movie is the winner of four Emmy Awards, A Bronze Award, Houston International Film Festival.
Songs:
Zoom
If I Only Knew
If I Was
The Monkey Song
Big Booger
Tears On My Toes
Little Miracles
Sunshiney Mornin'
Musty Moldy Melvin
Friends With A Song
Wow Wow Wibble Woggle Wazzie Woodle Woo
I Can Do Anything
References
Tim Noah Wikipedia
(Text) CC BY-SA