Name

Tim Minear




Role

Screenwriter








Full Name

Timothy P. Minear




Born

October 29, 1963 (age 52) (

1963-10-29

)


Education

California State University, Long Beach




Known for

American Horror Story, Firefly, Angel, Lois & Clark: The New Adventures of Superman




Nominations

Primetime Emmy Award for Outstanding Limited Series




Movies and TV shows

Wonderfalls, The Inside, Drive, Alien Nation (2, Spike




Similar People

Joss Whedon, Jennifer Salt, Brad Falchuk, Ryan Murphy, Bradley Buecker




Occupation

Screenwriter, Director



Tim minear screenwriting expo 05 breaking the story
Timothy "Tim" P. Minear (born October 29, 1963) is an American screenwriter and director. He has been nominated for four Emmy Awards (2013, 2014, 2015, 2017) for his role as an executive producer on American Horror Story and Feud.
Contents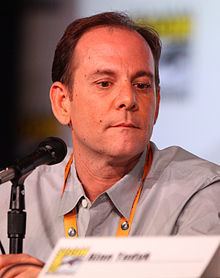 Tim minear screenwriting expo 05 what he looks for
Life and career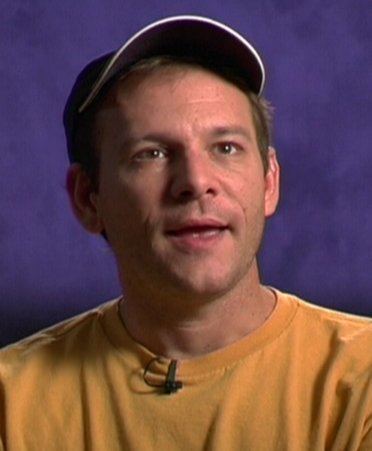 He was born in New York City, grew up in Whittier, California, and studied film at California State University, Long Beach.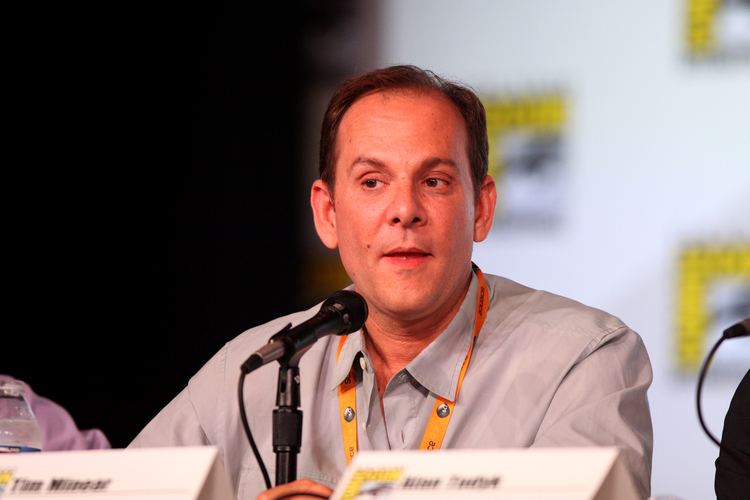 Minear was an assistant director on the film Platoon, and wrote episodes for several television series including The X-Files, Zorro, and Lois and Clark. He later wrote, executive-produced, and directed episodes of Strange World, Angel, Firefly, Wonderfalls, and The Inside (which he also created, with Howard Gordon).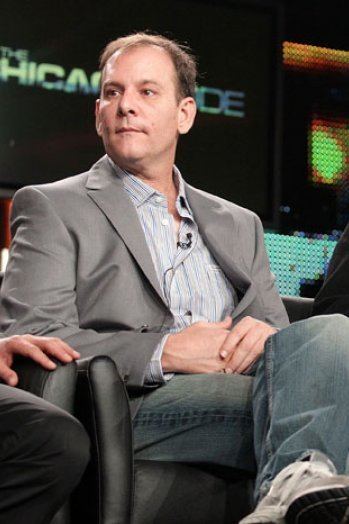 Minear had another series, Drive, airing on Fox in April 2007, however it was cancelled by the network after only four episodes. Drive was set to return with two additional episodes on July 4, 2007, but these were rescheduled to July 13 and then cancelled. This continued his tradition of short-lived work on Fox.
Minear often works with Joss Whedon, and his work is typically characterized by a sharp, black humour and an ability to portray characters who are sympathetic and understandable, but morally ambiguous. An example of this is Angel Season Two, where Minear wrote all of the key episodes in the "beige Angel" arc.
In 2004 Tim Minear stated that he was hired to write a screenplay of The Moon Is a Harsh Mistress. In 2006 Minear had finished the script, which was being shopped around to various directors.
In 2007 Minear received a pilot commitment from ABC for Miracle Man, a drama series for which the company engaged in a bidding war with Fox Broadcasting Company. The series was being produced by 20th Century Fox Television, with which Minear had signed in an overall deal.
Credits
Lois and Clark: The New Adventures of Superman
4x05 "Brutal Youth" (writer)
4x11 "'Twas the Night Before Mxymas" (writer)
4x14 "Meet John Doe" (writer)
4x20 "I've Got You Under My Skin" (writer)
The X-Files
5x08 "Kitsunegari" (co-writer)
5x16 "Mind's Eye" (writer)
Strange World
1x02 "Lullaby" (writer)
1x04 "Spirit Falls" (co-writer)
Angel
1x05 "Sense & Sensitivity" (writer)
1x09 "Hero" (co-writer)
1x11 "Somnambulist" (writer)
1x15 "The Prodigal" (writer)
1x19 "Sanctuary" (co-writer)
2x02 "Are You Now or Have You Ever Been" (writer)
2x07 "Darla" (writer/director)
2x09 "The Trial" (co-writer)
2x10 "Reunion" (co-writer)
2x15 "Reprise" (writer)
2x16 "Epiphany" (writer)
2x21 "Through The Looking Glass" (writer/director)
3x03 "That Old Gang of Mine" (writer)
3x06 "Billy" (co-writer)
3x09 "Lullaby" (writer/director)
3x14 "Couplet" (co-writer/director)
3x20 "A New World" (director)
3x21 "Benediction" (writer/director)
4x22 "Home" (writer/director)
Firefly
1x02 "The Train Job" (co-writer)
1x03 "Bushwhacked" (writer/director)
1x08 "Out of Gas" (writer)
1x12 "The Message" (co-writer/director)
Wonderfalls
1x02 "Karma Chameleon" (writer)
1x07 "Barrel Bear" (unaired) (co-writer)
The Inside
1x01 "New Girl In Town" (teleplay & story/director)
1x06 "Thief of Hearts" (co-writer)
1x10 "Little Girl Lost" (unaired in US, UK Airdate 03/17/2006) (co-writer)
1x13 "Skin and Bone" (unaired) (story)
Drive
1x00 "Unaired Pilot" (co-writer)
1x01 "The Starting Line" (co-writer)
1x02 "Partners" (co-writer)
Dollhouse
1x05 "True Believer" (writer)
1x12 "Omega" (writer/director)
2x03 "Belle Chose" (writer)
2x11 "Getting Closer" (writer/director)
Terriers
1x11 "Sins of the Past" (writer)
The Chicago Code
1x04 "Cabrini-Green" (co-writer)
American Horror Story
1x05 "Halloween (Part 2)" (writer)
1x11 "Birth" (writer)
2x01 "Welcome to Briarcliff" (writer)
2x07 "Dark Cousin" (writer)
2x13 "Madness Ends" (writer)
3x02 "Boy Parts" (writer)
3x09 "Head" (writer)
4x02 "Massacres and Matinees" (writer)
5x02 "Chutes and Ladders" (writer)
6x02 "Chapter 2" (writer)
6x09 "Chapter 9" (writer)
Feud: Bette and Joan
1x02 "The Other Woman" (co-writer)
1x03 "Mommie Dearest" (writer)
1x04 "More, or Less" (co-writer)
1x06 "Hagsploitation" (co-writer, director)
References
Tim Minear Wikipedia
(Text) CC BY-SA