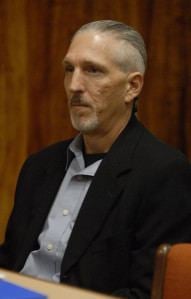 Tim, a third generation bondsman, is the son of Ronald Chapman and a Colorado bondswoman, Diane Wimberly, whose slogan was, "Let A Blond Write Your Bond". According to Tim, he grew up in Ventura, California. His parents separated when he was 2 1/2-years-old and Tim and his brother, Russell J. Chapman, went to live with their paternal grandparents for two years. Tim spent his teenage years living with his mother and with his maternal grandparents, who owned and operated ABC Bail Bonds in Denver. Tim claims to have made his first civilian arrest at the age of 14 years.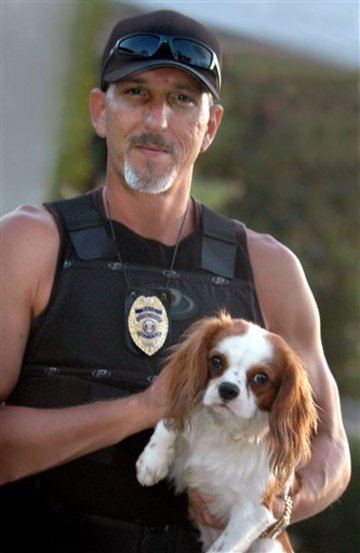 During his time working at his mother's bail bond business, Chapman met Duane "Dog" Chapman. Although the two share no blood relation, Dog refers to Tim as his "blood-brother". Later, Tim joined Dog, Dog's long time girlfriend Beth Smith, and Dog's son Leland in Hawaii where they had started the Da Kine Bail Bonds company.
Tim Chapman was a regular cast member for the first five seasons of Dog the Bounty Hunter. Chapman did not appear in the show from season six, to the season seven episode "Mister Mom" which aired on April 14, 2010. Chapman explained that he had taken a break so that he could take care of his four youngest children. He also was dealing with the fallout from his second arrest.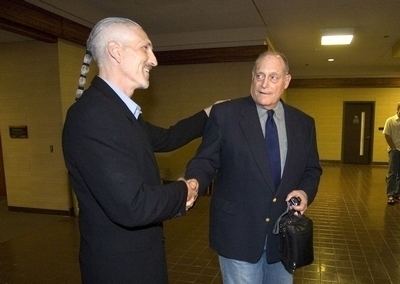 On September 14, 2006, Tim Chapman was arrested along with Duane "Dog" Chapman and Leland Chapman by U.S. Marshals at the request of the Mexican government, and were to be extradited to Mexico to face charges of "deprivation of liberty".
The charges stem from an incident where Tim, Dog, and Leland were chasing fugitive and serial rapist Andrew Luster, the Max Factor Cosmetics heir. They captured Luster on June 18, 2003 in Puerto Vallarta, Mexico. Shortly after the capture, the three were themselves arrested by Puerto Vallarta police officers; the three posted bail but never returned to Mexico for their court hearing on July 15, 2003.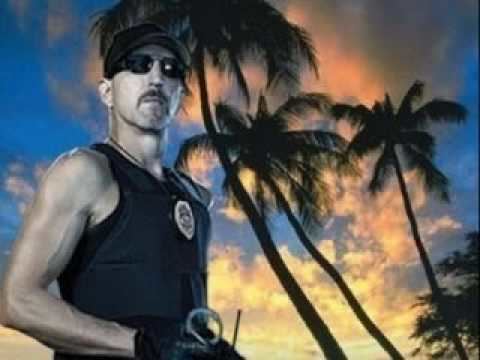 Tim, Dog, and Leland were released from custody on bail; Tim and Leland's bail was set at $100,000 each, while Dog's was set at $300,000. After their release, all three were fitted with electronic bracelets, and were ordered to surrender their passports, and not leave the state of Hawaii. They faced an extradition hearing to Mexico, under the terms of treaties between the United States and Mexico.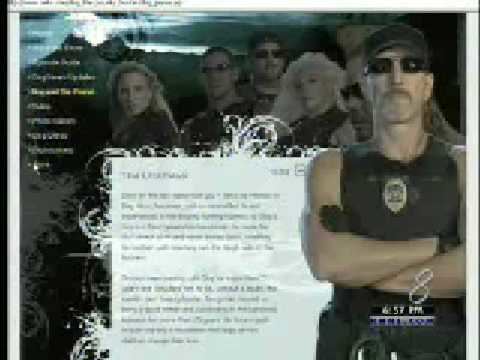 On the August 4, 2007 episode of Larry King Live, it was announced that the charges filed against the three bounty hunters had been dropped by the Mexican government. If convicted, the three could have been sentenced to up to four years in prison.
In January 2008, prosecutors charged Tim Chapman with first-degree "terroristic threatening" following an incident at the Ala Moana Center in Honolulu, Hawaii. He was also charged with indecent exposure.
Police and prosecutors stated that security guards recognized Chapman from his role of the show Dog the Bounty Hunter when they responded to a report of a man fondling himself in a vehicle at a parking lot around 9 P.M. on January 3, 2008.
Police stated that security guard, Jason Wessel, instructed Chapman, who was in the backseat, to put his clothes on and step out of the vehicle. Chapman then jumped into the driver's seat and turned toward the security guard, said Jim Fulton, spokesman for the city prosecutor's office. Chapman allegedly accelerated the truck, and jumped the curb onto the sidewalk, narrowly missing the guard, Fulton continued.
Chapman's lawyer, Brook Hart, said the incident was a misunderstanding, stating that Chapman had spilled orange juice on his pants, and proceeded to climb into the backseat, which has darkly tinted windows, to change into a clean pair. When the security guard began yelling for Chapman to exit the vehicle, Chapman made the mistake of attempting to drive away, to avoid negative publicity. Hart stated that Chapman had no intent of terrorizing or threatening anyone.
Because of his actions, the reality TV star was initially arrested on suspicion of second-degree attempted murder and indecent exposure when he turned himself in on January 11, 2008. In court, Wessel, the security guard, told the judge that he was "scared for his life". He said that Chapman tried to hit him with his truck after he instructed the bounty hunter to exit the vehicle.
Chapman next court date for the "terroristic threatening" charges was set for January 24. On January 29, 2009, the threatening charges were dropped.
On February 2, 2009, Chapman was acquitted of indecent exposure.