Whilst William is suffocating Tom, Judith enters the hospital room. She is able to knock-out William and to reanimate Marianne. William is arrested by the police for the murder on Hélène and a murder attempt upon Marianne and Tom. Not much later it turns out William took all of Marianne her money. According law, there is no issue as they were married under a contract in which all their possessions became common. Despite this fact Tom starts up a lawsuit to retrieve the money. Leo is set up when he finds out Rosa is visiting William in jail and they send each other letters. Meanwhile Marianne and her arch-enemy Rosa work together to set up a plan to lure William: Rosa frequently visits him in jail to beg for money as her car broke down hoping to find out what he did with Marianne her money. It turns out there is a swindle and William's sister is involved. The Belgian government in fraud starts up an investigation.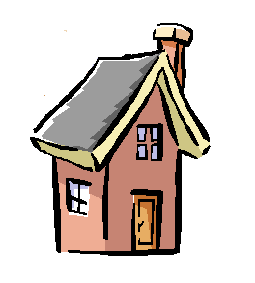 Olivia is once again drugged by Arne. This time he also takes the drugs. Olivia decides to visit a doctor to let her blood examined. It is only after she got the result she becomes aware someone put drugs in her drinks. She informs the police. They interrogate Lowie and Jessica, but both have a perfect alibi. Arne starts visiting Ruben Huisman, a shrink, as he can't handle the death of his sister some years before. Jana, who is doing an internship at Rubens practice, figures this out and tells Olivia the truth. When Olivia confronts Arne, he tries to kill himself. Ruben informs the university as Jana broke professional secrecy and took insight in patient's files without approval. Jana is expelled from her studies by the university. The outcome of their investigation will determine whether the expulsion is definite or not. Jana heads to Boston for the marriage of her father. Although she is expected to be back in Belgium in two weeks, she already told Toon to stay over there.

Peter and Femke celebrate the fact she's pregnant. Nancy starts a dangerous game by visiting her ex-husband Eddy, who is in jail due to culpable homicide of their grandson. He wants her to seek for help by assigning a solicitor who could get him out of prison. When Nancy is to be caught by Femke, she partially admits and changes her mind: she breaks all contact with Eddy. Karen Baert, who recently became a third partner in Tom and Peter's lawyer office, is determined to throw Peter out as he pays not enough attention to some files resulting some important customers left. Peter acknowledges and decides to step out. Karen is upset when she finds out Peter is going to sell 60% of the stocks to Tom and 40% to her, meaning Tom has the biggest share whereas she hoped she would have gained 50% of the shares and thus an equality. She wants revenge and starts as pro deo to get Eddy out of jail by setting up a plan Eddy was forced by Peter to harm Peggy. Just before verdict, Eddy tells the judge Karen is a manipulative woman and he does not agree her plea. Eddy is locked up for 5 years in prison. At the same time Femke give birth at a son, Vic. His birth was too early and he is a premature, but everything seems like it's gonna be alright.
Charité starts a relationship with Renzo. She is astonished when her husband Adam, thought to be killed during a civil war in Mali some years before, turns up. She and Adam eventually decide to give their marriage a second chance, but their little son Joseph does not accept him. Some weeks later Adam his residence permit is drawn in by government as he came to Belgium under a false identity. Some weeks later, she restarts her relationship with Renzo after an arranged dinner set up by Joseph and Dylan.
Jenny and Leo visit Bianca and Mo in Morocco. After a few weeks Leo comes home alone: Jenny stayed over there as Bianca is pregnant and has a bone fracture. Jenny will do the housekeeping during next months. The day Jenny returns to Belgium she gets a stroke at the airport and dies.
Frank moves to the house of Toon. After a conversation with Kaat, Frank finally seems to accept her as a transgender and walks to Simonne to talk about their wedding troubles. However, she already concluded their marriage is over and does not want to forgive him once again. A furious Frank believes all of this started when his son admitted to be gay some years earlier. When Kaat visits Frank again, he attacks her physically but is stopped by Toon. When Yvette finds out about this battle, she wants to have a good word with Frank. This turns out in a dispute in which she suffers a cardiac arrest. She dies a few days later in her sleep. Eventually, Frank moves back to Simonne although he is aware she had a short romance with Waldek during his absence.
Julia caught Simonne and Waldek whilst embracing and kissing. When Julia confronts them some time later, Simonne and Waldek claim this relationship already ended and they never had sex. Julia does not believe this. Some days later, Julia is missing and Waldek fled to Poland. After remains of blood are found in Julia's apartment Waldek returns to Belgium to help the police. Not much later a knife with blood remains is also found. The knife contains Waldek his fingerprints and it is proved the blood is Julia's. Waldek is sent to jail and is sure he was framed by Julia. Nancy thinks a psychopathic is around. Three months later Julia turns up, in a gothstyle, and acts like nothing has happened.
Jessica, the new babysitter of Ann and Mayra's daughter Sandrine, falls in love with Ann. When Jessica tries to kiss Ann she responds shocked, but after a good conversation everything is settled. Mayra also falls in love with Jessica and tries to kiss her in a taxi. Some days later Mayra once again tries to seduce Jessica and even tries to get her in bed. Jessica flees away to Kaat and Nancy and tells the real story. Mayra twists the facts so Ann thinks Jessica is the culprit. That's why Jessica gets fired as babyset of Sandrine. Jessica, who just started at De Withoeve, resigns as Mayra also works over there. Nancy and Jessica set up a trap to expose Mayra.
Luc survived his suicidal attempt but as his brains did not have oxygen for some time, he has to learn to walk and speak again. Yvette moved to the house of Lowie but as this upset Sam she eventually decides to go to Winterlicht, a retirement home. After a while, Frank can convince Simonne to let Yvette move back into their house.
Marianne is arrested for murder with premeditation. Hélène had a secret affair with William (who she calls Henri and is known as Rita in her mobile). They set up a plan how to kill Geert and Marianne so they could inherit all their belongings. It was the intention Marianne was killed "by accident" in Tuscany and a similar fate would overcome Geert. Things get out of hand and Hélène killed Geert too early. She is forced by William to write a farewell letter with a confession. William and Marianne move to his mansion in Tuscany, although it is revealed he actually hires it and does not own a vineyard. According to Hélène, William tried to drown her in a river in which he failed. Tom drives to Tuscany and confronts William and Marianne with the news Hélène told him. There Marianne tells him everything is all right and that she knows about William his original plans. Things have changed and he is going to really love her. After a few weeks Marianne and William return home. Ann and Tom try to force a break between her and William. Marianne gets angry and wants to disinherit them. She sells the house which is bought by Tom. A few weeks later, Marianne finds William his gun and forces him to turn it in. Although he promises to do so, Marianne finds the weapon again, taped under furniture, on the day she becomes 70 years. She confronts him during the birthday party and gets a cardiac arrest. She does not trust William anymore and wants a divorce. He starts threatening her.
The trial regarding the kidnapping and sexual misbehavior to Emma starts. Wrongdoer Danny is able to escape during a car transport and hostages Emma and Sam in the warehouse of De Kabouters. Danny is going to shoot Sam. At that moment Toon, who sneaked inside, tries to overwhelm Danny but is shot in his lungs. A SWAT-team penetrates and arrests Danny. During next night, Danny commits suicide in jail.
Lena found a new job in New York. Just before departure to the airport, Lena accepts Jens' wedding proposal which she rejected some days before. Jens runs out of the taxi to get the engagement ring but is hit by a car driven by Paulien. He dies on Christmas Day at the same time Hannah, the daughter of Tim and Sam, is born.
Waldek is not in love with Rosa any more and moves out temporarily to the house of Frank. Rosa and Peggy get suspicious and think Waldek has an affair with Julia, which turns out to be true. Furthermore, since Peter and Femke are the new owners of the building where Zus & Zo is, they decided to kick out Rosa and Peggy and startup their own company team building business.
Simonne has a call with her son Franky, who is currently in a sex operation procedure, and finds out he wants to be addressed as Kaat as from now. Some months later Kaat moves back to Belgium. Frank can't live with the fact his son is now a daughter and breaks all contact. He and Simonne even split up. Toon is impressed by Kaat until he finds out she was a man in past. He considers transgenders belong in sideshows. It seems all others do accept the transition and Kaat starts working for "De Withoeve", also owned by Femke and Peter, with a waffle business. Frank will do one last attempt to convince Simonne of his love for her. But she is determined to divorce as long he doesn't accept his transsexual daughter Kaat for who she is. An emotional Frank collapses, while Simonne is searching for some support by Waldek. It turns out in a kiss...
Due to bad insight, Peter thinks Peggy will hurt Lucas with a fire basket, although she tried to prevent such incident happened. They start a fight and Peggy gets some serious injuries. She complains Peter for intentional assault and battery. A new fight starts during the new year evening dinner where Nancy invited all of her family. Peggy decides to confess what really happened when she abducted Lucas some months before. Everybody is shocked and Renzo even stops his relationship. Not much later Femke buys the car from Zus & Zo. Some days before the marriage between Femke and Peter, she and Lucas have a car accident in which last one dies. Peggy is accused for tampering the car, as she was seen under the car, although she claims only to have picked up a fallen cd. Meanwhile, Eddy is drinking himself in a coma. When he wakes up again he confesses to have messed up the brakes with the intention Peggy was in the accident. Eddy is sent to prison and Nancy divorces.
Tamara is a fellow student in the school of Olivia. She and Jessica start to annoy Olivia and her new best friend Arne. Lowie frequently receives photos on his smartphone showing Olivia and Arne together. He gets jealous although Olivia claims she does not have an affair with Arne. As Lowie does not want to believe this, Olivia decides to break her relationship. Tamara figures out it is most probably Jessica who sends the photos. Jessica admits but claims Arne is also in the conspiracy. The fact Olivia and Lowie split up and Lowie messed up a plan to have Arne's confession, Olivia becomes more and more befriended with Arne. She is aware Arne is in love with her, but made him clear this is not mutual. Olivia and Arne go to several parties where he puts secretly a date rape drug in her drinks. While she is drugged he is taking picture of her and raping her.
As the original wedding was cancelled due to the death of Lucas, Peter secretly arranged a new wedding and does not inform Femke. However, Femke booked their first big customer for LEV on the same day. This takes up all of her time and she persists to be available during the whole workshop. With some pretexts Renzo drives Femke to the church. Once there, Femke is so busy with the arrangements of her event, she even does not notice she's going to marry. She grabs the car keys out of Renzo's hands and leaves. The day after Nancy tells her what she did. Femke feels guilty and reorganisates the wedding.
In agreement with Karin Baert, the new attorney at Tom's office, Hélène starts up a dangerous plan to meet William a few times and to record what he tells. Tom finds out Hélène met William, although he does not know why, and concludes this is against the conditions of her bail and starts up a procedure to send her back to prison waiting for her trial. On the day she has to go back to the prison she is missing. The police starts a research. They rummage the house of Willian and find the body of Hélène. In an unguarded moment William goes inside the hospital room of Marianne. Inside he tries to suffocate her with a pillow. Tom caughts William and they start a fight. William overpowers Tom and also tries to kill him. The fate of mother and son is unknown.
It was Rosa who had the car accident. She is taken away in critical condition and is in coma for several weeks. Marianne and Mayra were also brought to the hospital. After a check up Mayra can go home, but Marianne has to stay due to a complex fracture at her hip. Frank can stop Peggy from killing herself and Lucas. Femke starts a lawsuit against Peggy for the abduction of a child and for murder attempt, although she can't prove last statement. The families Verbeeck and Bomans agree to keep silent what really happened and, besides Frank, there seems to be no witnesses. Peggy decides to go to a mental institution to follow therapy for some weeks. The judge decides Peggy was non compos mentis. Things get more complicated when Peggy starts a relationship with Femke's brother Renzo who is back from Ibiza after he absconded some years before.
Tim figures out it's officer Danny who kidnapped Emma. In order to forget the incident, Emma and Judith move temporarily to Australia. Geert is discharged but he wants to divorce as Marianne was sure he was the wrongdoer. He moves to Zus & Zo and rents a room. Marianne, in a wheelchair as long she is not fully recovered, refuses a professional care helper so she assigns Eddy as her personal assistant. She can't forget Geert and starts a dangerous game: first she gets a warrant so Geert may only enter the doctor's practice. During a dispute with Geert she falls out of her wheelchair when he leaves. She informs the "Orde van geneesheren" (can be nor or less compared with British Medical Association ) Geert did not help a person in emergency, resulting he is suspended as a doctor. Next, she wants to join Ann and Mayra, who had a miscarriage, on their vacation to Cape Verde where Mayra's father lives. As they refuse, Marianne calls David and gets an invitation. Actually, David is still in love with her. However, during her holiday Marianne calls Geert and it turns out she only came to Cape Verde to make him jealous. The conversation is overheard by David who breaks all contact with Marianne. Once home she offers Eddy some thousands of Euros to beat her up so she can accuse Geert for domestic violence. As Eddy refuses, and even quits his job as personal assistant, Marianne harms herself. In meantime Geert started dating Hélène, the mother of Kurt Van Damme, who had died. Marianne goes to rehabilitation with Jenny and Leo. After a few weeks she comes back as a totally other person. She cancels the complaint for domestic violence and starts dating William, an old school friend. At the other hand, Helene can convince Geert to start a lawsuit for wage loss which he wins. Marianne has to pay 160 000 euro's. Geert decides to donate the money to Britney and Sandrine very soon.
Lowie buys a house and rents rooms to Olivia, Paulien, Jana, Tim and Sam. Some time later, Jana moves back to Frank and Simonne after Olivia found out Lowie cheated on her. Paulien gets a task to make a photo for a book released by Lena's publisher office. She asks Adil and Lowie to pose half naked. They agree on condition their head will not be on the cover. However, Lena decides a photo with the face of Adil near Lowie's chest will be used and she persuades Paulien to give approval. Adil is upset and things gets worse when he finds out the book is about homosexuality, which is not appreciated by many Muslims.
Rosa and Waldek are tired off Peggy her behaviors. This turns into a dispute in which Waldek decides to ignore Peggy as from now and forbids her entering the private parts of Zus & Zo. Peggy sells her shares in the taxi company but is not aware these are bought by Femke. Jenny gets a heart attack when Luc announces he sold 50% of his shares in Zus & Zo to Peter. Jenny thinks she became too old for running a B&B and sells her shares to Peggy.
Sam discovers she's pregnant. In first case she chooses for abortion as she was left in a forest as newborn baby by her own mother. The nuns of a convent saved her. After she had a good and emotional conversation with Simonne she decides to hold the baby to the delight of Tim. Sam wants to find her biological mother. It turns out she never was abandoned in a forest. The convent was a cover for mothers who want to give birth anonymously and already made the decision not to keep the child. Sam is upset when she finds out Simonne is her real mother. After giving birth, Yvette De Backer told Simonne the baby was born dead and she ordered her other daughter Angèle to withhold the truth. Sam eventually forgives Simonne, but both of them ban Yvette out of their lives.
Julia marries Luc although she was warned multiple times Luc is not to be trusted. Their marriage does not stand long. Julia finds out Luc commits fraud by creating fake invoices and sneakily steals the profits of his team building company which he runs with Peter and Femke. She kicks Luc out. Peter and Femke, who actually found out the fraud, blackmail Luc. If Luc hands over the property of his shares and all buildings to Peter, they will not inform the police. Louis figures out it was Luc himself who drove Leontien from a roadway and thus responsible for her death.
Frank and Simonne give a party as they are 20 years together, but it looks this will be a disaster. Simmone did not invite her mother due to the lie about Sam, but eventually does ask her. Julia does not want to come as Luc is not invited, but changes her mind after she kicks Luc out. Franky does come back from the US but announces he will not attend the party. Simonne and Frank are upset when they find out Franky divorced from Tibo, but are astonished when they hear the reason: Franky will be transformed into a woman very soon. At the end, the party is a success until a video is shown about the life of Frank. Luc tweaked the footage and added a scene in which he asks forgiveness for all the bad actions he ever made. Meanwhile, Luc hangs himself up although it is not revealed he actually died.
Marianne is surprised when she finds out Geert married Hélène. Willam convinces Marianne also to marry him. Marianne finds the mobile phone of Hélène and reads her inbox: it seems Hélène has a secret affair with a man named Henri and they are about to lose 160 000 euros. When Marianne confronts Geert with the message, Hélène and William are present. Suddenly, Ann and Mayra hear screams. They head to the nearby room and find a dead Geert. Marianne, holding a knife and under blood, claims Hélène murdered Geert. According to Hélène and William, Marianne is the wrongdoer.
Luc survived the murder attempt. Things got complicated as Jana, Tibo and Bram declare to be the offender. Eventually, Lowie confesses and hands over the adjustable spanner he used. As Luc does not charge Lowie the juvenile court decides Lowie must do charity work in the local library. Although the court also decides Lowie must move in with Luc, Lowie stays at Julia's place. When Lowie finds out Julia and Luc are dating again, Lowie feels betrayed and moves to Simonne's house. Later on, he realizes Julia and Luc will never split and he moves in again. Frank and Eddy are discharged from the swindle in fake products after Luc finally admitted he forced them to do. As Sanitechniek is broken, Frank starts working at "Kabouters", an odd jobs company. Eddy starts as a mailman.
Tibo is fired at the hospital after he tried to suffocate Luc. Tibo and Franky leave to the United States for 3 months. Tibo finds a job as private nurse and they decide to stay abroad for indefinite time. Franky assigns Bram as temporary co-owner of his pub Frens.
Fourteen-year-old Emma wants to follow a guitar course. Her mother Judith thinks Jens will be a good teacher. Emma thinks she fell in love with Jens (although it is puppy love). When Jens clearly states he is not interested due to the age difference Emma tells her mother something terrible happened and she never wants to see Jens again. Judith makes a wrong conclusion and thinks Jens is a pedophilia, although Emma denies. Eventually, Judith informs the police and Jens is arrested. Emma confesses she thought Jens was also in love with her, so Jens is discharged. Emma moves in with her father for some time.
There is pestering between Frank and his coworkers Adil and Toon. Due to a joke that got out of hand, Frank is electrocuted and has a cardiac arrest but can be reanimated. Toon is fired and starts as clerk in Luc's new team-building company. After some months Toon realizes he wants to do something with his hands. As De Kabouters is still in search for a good employee Toon is reassigned.
Tim finds out Femke is pregnant. He can't be the father as he is waiting the result of an aids-test. When Femke leaves the wedding party of Peggy and Peter, she is stopped by Tim who is in charge. Femke is forced to do an alcohol control. Tim is aware the result is positive and Femke will be sent to jail as she is on parole. Some months later, Femke is set free and it turns out she did not commit an abortion. Some time later, it is official revealed Peter is the father. Peter is aware he married Peggy for the wrong reasons and moves in with Femke. Femke gives birth to a son named Lucas.
Mayra also wants to become pregnant. She and Ann can convince Kurt to be donor. Kurt changes his mind after it turns out his name was made public. Mayra becomes obsessive and has sex with multiple men. One night, she is raped by Kurt. Waldek, who is a witness, pulls of Kurt. Some days later, the body of Kurt is found in the nearby river. Waldek realizes he pushed Kurt into the river. Some days later, it turns out Mayra is indeed pregnant of Kurt. As there is no prove Kurt died indeed due to Waldek's actions, he is discharged.
Bram leaves to France to become a grape picker. Jana decides to go with him and not to finish high school after all. Bram does not agree and leaves sneakily once more. Jens moved to Portugal to be with his father who suffers cancer. That's why Paulien and Femke take over Frens.
In season's last episode Mayra and Marianne have a quarrel and both fall from the stairs. Emma is kidnapped by a Facebook chat-friend, most probably by Geert. Judith and Tom drive to Geert's country house, but there is no trace of Geert nor Emma. Peggy kidnaps Lucas at a party and heads to a lake to commit suicide. Rosa and Frank discover what's going on and both drive with their car to the lake. A car accident happens, but it is not revealed whether Rosa and/or Frank are involved.
Kasper delivers the stolen money to the criminal organization. He tries to run away but finds the injured Simonne and seeks help. Simonne suffers a twisted pelvis and an intracranial hemorrhage. Peggy decides to give Kasper a loan so nobody will notice what happened. Femke realizes she hit Simonne and goes to the police. She is interrogated by Tim who makes a procedural error. This is noticed by her lawyer Tom De Decker and he could use this error for acquittal. However, Femke thinks this is incorrect and forbids Tom to use the error. Femke gets a rather huge fine and is obliged to sell her loft, which is bought by doctor Judith. Femke moves in with her mother Nancy but as she can't stand Eddy she moves to the apartment of Tim.
The criminal organization still boycotts Kasper. One day, they hide drugs in the Bed and Breakfast. These are found by Sandrine who thinks it is sugar. Ann takes Sandrine to the hospital, but it turns out Sandrine did not eat the drugs. However, Ann decides Peggy loses her visitation as the Bed and Breakfast is not safe. Not much later, Guy hostages Sandrine, Mayra and Marianne in their home. Peggy uses this as an argument that the doctor's house is not safe for children.
When Peggy hears rapist Axel is set free, she buys pepper spray. One night, she uses the pepper spray in her bistro on a burglar. The burglar is Kasper, who falls, breaks his neck and dies. Due to this incident, Peggy decides to sell the bistro. Franky and Jens buy the building and open a trendy pub.
Geert discovers his wife Marianne slept with David. He wants to divorce and threatens to leave the doctor practice. He is replaced by doctor Judith. David is fired in the brewery business, which almost leads to their bankruptcy as the knowhow is gone and Eddy's attempts to brew beer all fail. That's why the brewery is sold. David decides to move back to Cape Verde and asks Marianne to join him. She refuses.
Bram rents an apartment and starts renovations. When the works are finished, the owner kicks Bram out. As Bram did not sign a contract, his investment is gone. This leads to a new incident between him and Tibo. Bram leaves sneakily. His girlfriend Jana and best friend Franky are upset Bram just disappeared.
Luc is surprised when his 16-year-son Lowie is sitting in the living room. Many years ago, after the divorce with his wife Leontien, Lowie was taken abroad. Leontien died and the juvenile court decided Lowie had to return to his father. Lowie soon starts a relationship with Jana. Jana visits the doctor who confirms she has been pregnant for at least three months, which means Bram is the father. Franky uses Facebook to get in touch with Bram, although Jana forbids him to do. Next day, Bram returns from Ibiza, which displeases Jana, Lowie and Tibo. At the end, Jana chooses Bram as she thinks her relationship with Lowie will not stand as he is not the father. Lowie is upset and blames Franky as he contacted Bram. Lowie goes to Frens and sneakily mixes whiskey and cognac in his soda drinks. Lowie is taken into hospital after binge drinking. Lowie claims Franky gave him the drinks although Luc already found out the bottles were taken from his private collection. Nevertheless, Luc also claims the pub served spiritual drinks to underage persons. Franky and Jens only get a small administrative penalty as there is not enough proof.
Yvette burns her hands and as Simonne is still recovering, she temporarily moves to a rest home. Madeleine is her room mate. Madeleine suffers amnesia and diabetes. One day, doctor Ann gives her insulin but forgets to fill in the papers so Katrien gives her a second injection. Madeleine dies due to the overdose. Ann is suspended for three months by the medical association. Geert decides to temporally move back to the doctor practice. When Ann starts working again, Geert decides to stay.
Luc gets suspicious when a supplier claims a returned broken water cock is fake. He starts an investigation and discovers Eddy and Frank resell the original materials via Internet and use fake, identical looking materials in place. When Frank wants to quit, Eddy persuades Luc to continue the swindle. One day, a boiler is placed at the bed and breakfast. Some days later, Bram finds an unconscious Jana in the bathroom. She has a carbon monoxide poisoning. Although she recovers, the unborn baby could not be saved. The police finds out the boiler is fake and arrest Eddy. Eventually, Frank also goes to the police telling he was part of the swindle for some time. He is also arrested. Luc feigns not to be aware of the swindle. When Lowie returned to Belgium, Frank and Simonne received a letter from the notary written by Leontien. This letter explains why she left (Luc tried to kill her first, then he tried to declare her insane and at last he tried to kidnap Lowie). This letter should be given to Lowie when he is 18 years old. Simonne decides to send the letter to some of her friends, including Lowie.
Tom tries to seduce Judith, to the dismay of his former girlfriend Lynn. When Tom finds out Judith was spotted with her ex-husband, he is frustrated and has sex with Lynn on her last workday. Lynn goes to doctor Judith and claims she was raped by Tom. Marianne tries to persuade Lynn to withdraw the accusation, in which she fails. Lynns father, Ivo Courtois, claims he can do something so Tom will not be affected. There is one condition: Marianne has to marry him. Marianne signs. When Lynn hears this, she confesses she lied about the rape. The contract is neither valid as Marianne signed it under pressure.
There is proof Luc Bomans did know about the swindle. Frank and Eddy are set free under conditions and want to beat up Luc. Lowie is upset as his father lied about his past. Jana, Tibo and Bram are furious as Luc set them up. During the season finale, Peter and Peggy marry. When they leave the church, an injured unconscious Luc is found.
Marianne is found guilty of the fire in hotel "Ter Smissen" and the dead of Freddy. As penalty she must pay a lot of money to Rosa and Freddy's son.
Raffael continues his secret love affair with Femke. When Femke becomes pregnant of Peter, Raffael mixes large amounts of lovage in her food which results in a miscarriage. Doctor Ann is convinced the miscarriage was provoked and informs the police. When Peter finds out the truth he kicks out Femke. Raffael is put into psychiatry.
Peggy stops her relationship after she figured out Tom tried an unsuccessful effort to kidnap Robin. Later on, she starts dating Peter. This mispleads Femke and Tom. Tom starts dating his secretary Lynn. Femke gets dysphoria and addicted to codeine, cocaine and other amphetamines.
Rosa and Jenny start a Bed & Breakfast, not knowing it was a former swingers club. They get rid of the old image and the business becomes a success. Leo also moves his taxi company and is now called "Taxi Leo". Leo and Jenny fall in love. When Leo wants to inform his current love Yvette, she suffers a stroke. Some time later, Yvette gets suspicious and kicks Leo out.
Fien and Jens quirrel about their holiday. Fien departs and is not seen again. Her DNA and a missing earring is found in the apartment of Guy. Guy tells Julia he killed Fien in an impulse. Tom, his advocate, convinces the judge Fien died due to an inherited heart disease. Guy is discharged and starts working at Sanitechniek. Jens can't forget Fien and decides to leave.
Franky got a new boyfriend, Tibo. Their relationship is about to end when Tibo finds out the truth about the stabbing incident with Frank. They promise not to have secrets any more. It turns out Tibo has a fifteen-year-old daughter Jana who lives with her lesbian mother Ellen. Franky is shocked again when he finds out Jana was conceived naturally and Ellen paid Tibo a lot of money to do the task. Franky does not want to lose Tibo and proposes to him. Jana posts on Facebook she is in love with a boy. Franky finds out this boy is Bram. Franky promises Bram he will only inform Tibo after the wedding holiday.
Mayra moves in with Ann. An unused room becomes Mayra's part-time jewellery business. A burglar steals all the jewellery. Kasper, the son of Rosa and Waldek, is back in Belgium. He needs to pay a large amount of money to a criminal organisation. To get the money, he acts as a burglar and sells drugs.
David, Mayra' father, returns from Cape Verde. Marianne can't stand David. Later on, Marianne is bored as her husband Geert doesn't do anything exciting with her. She gets more and more frustrated as Geert always invites David. Then she realizes she has feelings for David.
Eddy is set free and returns from Russia. Eddy, Frank and Waldek start brewing beer as a hobby. The beer is a success and they buy a brewery with Geert and David as additional investors. Convinced the beer will be a success, Eddy quits his job at Sanitechniek.
In the final episode, Franky and Tibo marry and give a party. Their wedding presents, all money gifts, are stolen by Kasper. Marianne and David end up in bed where David suffers a heartstroke. Simonne quarrels with a drunk Frank. Simonne goes outside where she is hit by a car driven by Femke. Simonne gets smashed to a wall. Femke did not notice the accident and drives on. Jana and Bram are caught by Tibo. The season ends with a shot of Simonne, lying on the ground, assuming to be dead.
Before his death, Herman tells Frank where his son Bram can find 50 000 euro of black market money. Frank does not inform Bram and keeps the money. When Franky and Simonne hear the truth they can eventually convince Frank to give the money to Bram in the form of stock warrants. Frank informs Bram, but there is a dispute and Frank changes his mind. He is than stabbed by Bram with a knife. Due to Bram his rebellious past, Franky says he did the stabbing and ends up in a youth prison for several weeks. Later, it turns out Franky did this as he discovered he is gay and wants Bram as his boyfriend. Franky's father, Frank Bomans, can't believe his son is gay and doesn't want to see him again.
Rosa restarts a relationship with Luc, in first instance to boycott her former husband Waldek. However, she falls in love with Luc and they are going to marry. Later she feels pity for Waldek who can't forget the death of Jelena. This gets her in a nasty situation as she can't choose between Luc and Waldek. At the end she does not turn up on the wedding with Luc as she is convinced she is better of with Waldek.
Femke got financial problems and her business is almost broke. She escapes to Spain where she meets Raffael who claims to be her half brother. After Femke is back, Raffael also decides to move to Belgium. He gets in love with Femke but she turns him down. Raffael can't handle this and sets hotel Ter Smissen on fire by causing a short circuit during the wedding party of Rosa and Waldek. At same time, Luc and Freddy have a dispute in a hotel room. They stole a lot of Sanitechniek's stock to fraud the insurance company and Freddy is going to tell the police about this. Luc punches Freddy who falls on a table and breaks his neck.
Paulien gets pregnant, but her boyfriend Bram does not want the child. That's why she decided to have an abortion. Bram changes his mind a few times, but he concludes he doesn't want to become a father. Paulien is upset and tells Simonne Bram stabbed Frank instead of Franky. When Frank finds this out, he starts a raid on Bram.
Tom and Peggy buy Femke's loft, but the sanitary needs to be replaced. Until replacement, they move in Marianne's house although she can't stand Marianne. Later, it turns out Marianne pays Sanitechniek to postpone the reparations.
There is a dispute about fostering Sandrine. Tom and Peggy changed their minds and want to keep the baby. The court decides that Ann will be the adoptive mother.
Eddy decides to have a fake marriage with Jelena so she can get papers to stay in the country. His attempt failed and Jelena convinces Waldek to be the next fake husband. It turns out they fall in love and when Joery learns this, he asks Eddy to kill Waldek in a car accident. Unfortunately, Eddy does not hit Waldek, but Mo and Bianca.
Herman, an ex-lover of Simonne, and his rebellious son Bram turn up. The relation between father and son is not good, until Herman gets sick. Simonne gets in love with Herman, but after his death she is upset. She promises Herman to take care of Bram until he is an adult. Bram moves in but Frank is not pleased.
Eric and Martine are desperate when their daughter Sofie is missing. She was last seen on the marriage party of her brother Sam, having words with Peter. Her body is found in Hastière. The police starts an investigation who could have murdered her.
Femke got a new lover, the older business man Mike. Nancy has to reveal that Mike is the father of Femke. When Mike hears this, he tries to kill Nancy, but she survives. Femke doesn't trust Mike anymore and she thinks he is the murderer of Sofie. However, the police has to let him go as there is not enough proof. After his release, he searches after Femke and finds her at the coffee of Sofie's funeral. He is stabbed by Eric en dies. Eric is absolved of the murder. After this incident, Erik and Martine decide to leave town. Dorien falls in love with Jonas, a student from her class, and her marriage with Sam is threatened. When Sam figures this out, he decides to make Doriens dream reality and they move to Lanzarote.
Femke does not accept the heritage of Mike, but his brother Eddy tries to get it in her place. Thanks to Peter, Femke does eventually take the money and becomes rich. She buys a loft and falls in love with Peter.
Leo invested in a villa in Benidorm, but it turned out to be a hoax and he was defrauded by Mike. As he does not have money any more, Leo is forced to move in with Frank and Simonne. Femke finds out that Luc stole Mike's money and she is able to return it to Leo.
Kasper decides to leave town and wants to work on a cruise. Peggy reveals why she returned from Canada: she is pregnant and want to commit an abortion. After she consults doctor Ann she agrees Ann will be the adoptive mother. Ann names the baby after her big love Sandrine. Jenny's daughter Bianca also returns from Canada. She is going to marry her youth love Tom De Decker.
Marianne confesses Geert she is in love with him. Geert decides to move in. Marianne gets sick: her kidneys are damaged. When her son Tom returns from Canady he is willing to give one of his kidneys. Peggy reveals Tom he is the father of Sandrine. As she doesn't want a break between Tom and Bianca, she decides to move to China. Bianca cancels the marriage plans and finds a new love with Mo.
After Kasper left Sanitechniek, he was replaced by Kris, a female plumber. Waldek gets in love with her, but after a passionate weekend she turns him down. That's why Waldek decides to quit his job at Sanitechniek. Luc is upset and tells Rosa about the relation between Waldek and Kris. Rosa decides to divorce. Cois and Julia marry and leave on vacation to Ireland. During their absence, Katrien and Paulien want to organize a party, but their father Pierre forbids this. Jens and Tim decide to drug him with alcohol, but also put a sleep medicine into the booze. Pierre gets in a coma.
This season had several changes. There was a new intro, a new theme tune sung by Sofie Van Moll and rock artist Peter Evrard. The new song was created by Will Tura and Steve Willaert. The lyrics were written by Frank Dingenen, an actor who had also played a guest role in Thuis and reprised his role at the start of season 13.
This season saw the introduction of Sonja and Ludo De Backer, Dorien's parents. Later on this season, civil law notary Peter Vlerick, played by Geert Hunaerts, will be introduced as a Bastiaens family friend. Meanwhile, Lien Van de Kelder ended her three-episode guest appearance. However, she was slated to return as Sofie Bastiaens on 21 November 2007.
In August 2007, a preview of the intro was put online. This intro uses the effect of several shots in one screen. After each scene of shots, in which several characters can be seen, which wasn't the fact in the two latest intro's, a single shot of two characters with their character's name and the actor's names is seen. Each day the intro opening titles change. Every intro uses 5 shots and therefore the individual shot with names of 10 actors/characters.
At the end of last season, Kristin Arras her character Mathilde Reimers was murdered and written out. She's the only character to disappear from the main cast from season 12. The characters introduced last season and part of the main cast, but not yet of the opening titles were all added to the opening titles. These were Viktor Corthout and Sandrine Verbeelen (first individual shots in intro in episode 3 of season 13), Dorien De Backer and Youssef Bakali (first individual shots in intro in episode 4 of season 13). Daisy a supporting character in season 12 was also added to the main cast and the opening titles (first individual shot in intro in episode 4 of season 13). It wasn't quite certain if she would play a more important role this season. Surprisingly, Julia was also added to the opening titles, and had her first individual shot in the intro in episode 2 of season 13. Julia only appeared in a few episodes of season 12 and was considered a guest character. She still has to appear this season.
It was announced in early 2007 that Marie Van Goethem played by Patsy Vandermeeren, Werner Van Sevenant played by Peter Van Asbrouck, Eva Verbist played by Nathalie Wijnants and Leontien Vercammen played by Marijke Hofkens will leave onscreen in 2007.
Season 12 saw several interesting plotlines. The last episode of season 12 included several cliffhangers: Maarten who murdered Mathilde a few days earlier and held Eva and Nandje hostage after he started a fire in the house. Werner who tried to save them, by going inside the burning house. Sam and Dorien having a car accident, after a motorcycle with Kasper and Amber suddenly showed up. Jenny receiving her own death letter by a woman with a ring around her finger. Smeekens writing a (goodbye) letter. This means 8 people could possibly get killed off.
Several new characters were introduced and played an important role in this season. They will probably all become main characters next season that appear in the intro.
This season saw the departure of Angèle Backx and Sofie Bastiaens. At the end of the season, Mathilde Reimers was killed off. It was stated that also Peter Van Assbroeck who plays Werner, Nathalie Wijnants who plays Eva, Marijke Hofkens who plays Leontien and Patsy Van Der Meeren who plays Marie will be written out in 2007. It was a theory that Eva and Werner might be killed of in the fire started by Maarten Reimers.
Previously on Thuis:
Characters that left the series during Season 11:
Robert Swerts: After a long period of doubt, he was discovered to be the serial killer and rapist. He was then arrested.
Renzo Fierens: He was arrested for drug dealing.
Walter Frans
Maaike (episode 1892-1999)
New characters in season 11
Dr. Geert Smeekens: Replaces Michael Bastiaens in the doctor's office alongside Ann De Decker. (episode 1921-)
Jacquest Van Ginderen (also left this season) (?-episode 2024)
Betty Van Ginderen (also left this season) (?-episode 2024)
Tuur Verbeeck (also left this season) (?-episode 1940)
Kasper (episode 1910-)
Return in season 11
Jenny Verbeeck - Van Goethem: Returns from the south of France without Dr. Dre, who has left the series. (returns in episode 1836)
Eva Verbist and Nandje Reimers: Due to Nandje having leukemia. (1951-)
Mathilde Reimers: Eva has to get in touch with the Reimers family again to save her son. (1959-)
Robert Reimers
Maarten Reimers (guest)
Angèle Backx
This list does not include actors with a minor role.
2007-2008
ADDED: Dorien, Sandrine, Youssef, Viktor, Daisy, Julia, Amber?
TO LEAVE: Marie, Leontien, Werner, Eva
LEFT: Mathilde Reimers
RETURN: Yvette
2006-2007
ADDED: Geert Smeekens (or earlier), Nancy (or earlier), Eddy (or earlier), Kasper (or earlier)
LEFT: Angèle, Sofie (to return), Mathilde
new: Dorien, Sandrine, Youssef, Victor, Daisy, Julia
Simonne, Jenny, Marie, Eric, Martine, Cois, Sofie, Smeekens, Leontien, Kasper Nancy, Marianne, Femke, Mo, Waldek, Eva, Werner, Rosa
2005-2006
ADDED: Angèle, Yvette, Renzo, Maaike, Betty, Jacques, Tuur, Mathilde
REMOVED: Yvette (to return), Renzo, Maaike, Betty, Jacques, Tuur
new: Betty, Jacques, Tuur, Maaike, Kasper, Geert Smeekens
The opening titles changed on Monday August 29, 2005, this seasons first episode: Yvette was added again, also Angèle Backx was added
announced: Betty and Jacques are main characters, but will be added to the titles next spring, when also Mathilde will be part of the main cast and added to the titles.
On Monday 12 December 2005 Betty and Jacques were already added. Also new in the titles are Maaike and Tuur. Only Jenny had a new shot. Eva was removed.
Around Wednesday 28 December 2005 Renzo was added.
2004-2005
ADDED: Arno, Walter Frans, Aisha, Cois, Swerts
REMOVED: Michael, Dré, Jan, Veronique, Arno, Yvette (to return)
RETURNS: Leontien
new: Arno, Renzo, Angèle
left: Jenny and Eva, who both return in season 11
Titles: Jenny, Sam, Eva, Dré, Martine, Michael, Femke, Frank, Ann, Werner, Marie, Mo, Marianne, Arno, Veronique, Eric, Simonne, Walter These opening titles apparently started on 21 January 2005.
Left after change of opening titles and the vocals of the theme tune (lyrics remained the same) on March 28, 2005 : Dr. Dré and Jenny, Arno, Michael, Veronique, Eva
Added: Aisha, Cois, return of: Luc, Roza, Waldek, Sofie
Titles: Roza, Sam, Marie, Luc, Martine, Cois, Femke, Frank, Ann, Werner, Sofie, Mo, Mariann, Waldek, Aisha, Eric, Simonne, Walter Frans
Since the week starting Monday 4 April 2005, these two opening titles switched every week.
On Friday 29 April 2005: Leontien and Swerts were added and Aisha removed
2003 - 2004
In season 9 (episode 1435 - ), the titles changed every week. The people who played in several episodes that week were included in the opening titles, others weren't included that week. 18 people were included in the titles.
LEFT: Joeri Verbiest (ep. 1447), Leontien (to return)
ADDED: Jan Reimers (ep. 1442), Michael Bastiaens (ep. 1451), Mo Fawzi (ep. 1456)
new: Aisha, Nancy, Eddy, Walter Frans, Swerts
main cast: Jenny, Yvette Backx, Sam, Eric, Michael, Martine, Mo, Frank, Leontien, Simonne, Rosa, Marianne, Jan Reimers, Florke, Werner, Waldek, Sofie, Marie, Veronique, Dr. Dré, Eva, Luc Bomans
guest characters: Ann De Decker (former main character), Aisha Fawzi (new), Femke Fierens (introduced in season 8), Cois Pelkmans (since 1997),
sometimes appearing: Mathilde Reimers, Robert Reimers, Maarten Reimers, Eddy Van Noteghem (new), Nancy Fierens (new)
2002-2003
ADDED: Sam, Eric, Martine, Sofie
LEFT: Isabelle, Jean-Pierre (ep. 1434)
new: Jan Reimers, Femke, Sam, Eric, Martine, Sofie, Michael, Mathilde, Robert
2001-2002
LEFT: Senne
ADDED: Waldek, Yvette
new: Waldek, Yvette
Main cast includes: Isabelle, Jenny, Yvette, Senne, Jean-Pierre, Frank, Leontien, Simonne, Joeri, Rosa, Marianne, Werner, Waldek, Marie, Ann, Veronique, Eva and Luc
2000-2001
ADDED: Senne
LEFT: Linda, Dirk, Kristoff, Sabine, Peggy
in main cast: Jenny, Linda, Dirk, Kristoff, Senne, Jean-Pierre, Frank, Sabine, Leontien, Rogerke, Simonne, Joeri, Florke, Rosa, Marianne, Dré, Eva, Luc, Werner, Marie, Valerie
new: Dirk (or earlier)
1999-2000
new: Linda, Sabine, Isabelle
LEFT: Fernand, Tom
Season 4
new: Jean-Pierre, Marie, Valerie, Joeri (or earlier)
Season 3
new: Eva, Kristoff, Harry, Dré
Season 2
The same song, the same intro, only with some changes were new characters were added.
ADDED: Simonne (place 4), Florke (place 5), Marianne (place 9)
LEFT: Walter
new: Rogerke, Veronique, Werner, Leontien
Season 1
Jenny Verbeeck Bomans, Frank Bomans, Bianca Bomans, Rosa Verbeeck, Peggy Verbeeck, Walter De Decker, Ann De Decker, Tom De Decker
Bomans family tree
Florke Rousseau (deceased 2003) married Stafke Bomans (deceased), married Roger Van De Wiele (deceased 2002) (1999–2002, his death)
Frank Bomans
Bianca Bomans (born CIR 1976) out of marriage with Jenny Verbeeck (?-1996, divorced due to his affair with Simonne)
Peggy Verbeeck (born CIR 1976) out of an affair with Rosa Verbeeck
Franky Bomans (born 1998) out of marriage with Simonne Backx (m.1999-2007, separated in 2006, signed divorce papers on 1 June 2007) but remarried her.
Luc Bomans
Unborn child from rape of Simonne Backx
Lowie Bomans (born 2003) from marriage with Leontien Vercammen (m.2001 onwards, separated 2003-2005, 2007 onwards after his affair with Marie Van Goethem). Leontien ran away abroad and took Lowie with her.
Bastiaens family tree
Marianne Bastiaens and Walter De Decker (m. ? - 1997, his death, separated 1990-1995). She remarried with Geert Smeekens, the father of Sandrine Verbeelen.
Ann De Decker dating Sandrine Verbeelen (2007) who died of an intracranial hemorrhage. Ann started a new relation with Mayra (2011). Ann adopted the baby of Peggy and called her Sandrine.
Tom De Decker who is together with Peggy.
Charles Bastiaens married ? (separated)
Sara Bastiaens
Frederique Bastiaens
Claire Bastiaens
Carlos Bastiaens
? Bastiaens
Eric Bastiaens
Michaël Bastiaens (son from Eric Bastiaens' first marriage)
Sam Bastiaens (born CIR 1984) from marriage to Martine Lefever (m.?-2005, remarried 2007-)
Sofie Bastiaens (born CIR 1986) with Martine Lefever