Lieutenant

Thomas Gadsden




Succeeded by

Charles Pinckney




Succeeded by

Thomas Lowndes




Name

Thomas Pinckney




Party

Federalist Party




Preceded by

William Moultrie




Preceded by

William L. Smith




Appointed by

George Washington




Role

American statesman






Died

November 2, 1828, Charleston, South Carolina, United States




Previous office

Representative (SC 1st District) 1797–1801




Siblings

Charles Cotesworth Pinckney




Education

Westminster School, Christ Church, Oxford, University of Oxford




Similar People

Charles Cotesworth Pinckney, John Jay, John Adams, Edmond‑Charles Genet, John Marshall
Thomas Pinckney (October 23, 1750 – November 2, 1828) was an early American statesman, diplomat and veteran of both the American Revolutionary War and the War of 1812.
Contents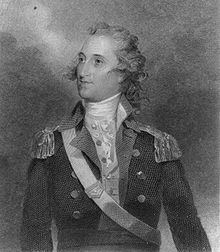 Early life in the military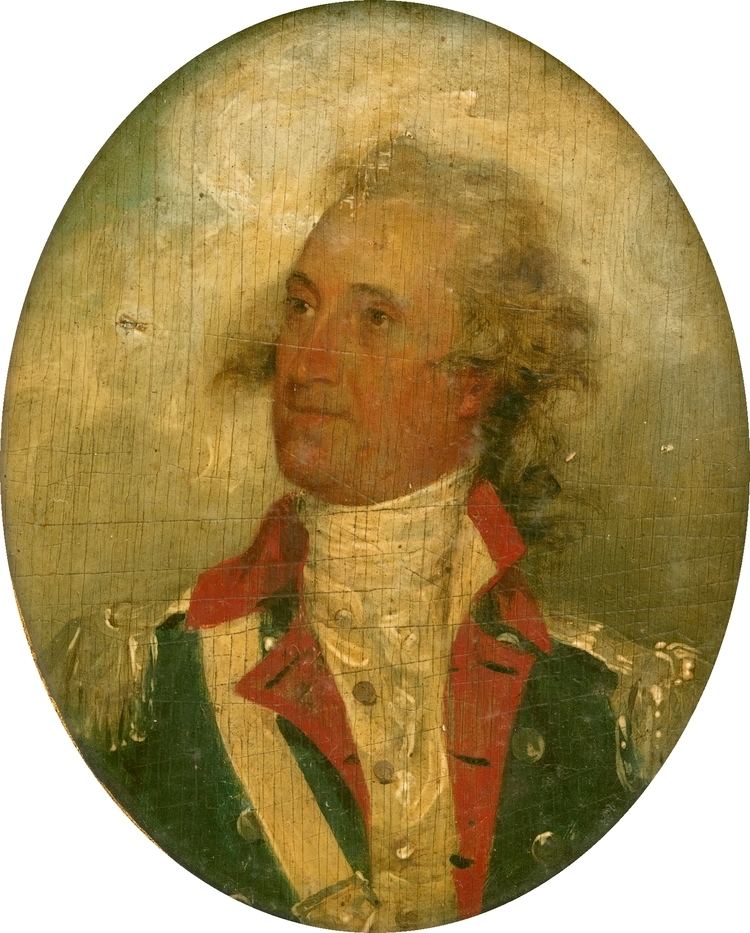 Pinckney was born in Charleston, South Carolina, where his father, Charles Pinckney, was a prominent colonial official. When Pinckney was 3, his father brought the family to Great Britain on colonial business, and after his father's death in 1758, Pinckney continued his education in Great Britain (at Westminster School and Christ Church, Oxford) and France. He returned to South Carolina in 1774 and became an ardent Patriot in the American Revolution. In 1775 he was commissioned as captain in the 1st South Carolina Regiment of the Continental Army. After seeing much action, he became an aide-de-camp to General Horatio Gates, and was captured by the British at the disastrous Battle of Camden in 1780. After recovering from his wounds, he was released in a prisoner exchange. In 1781 he fought under Lafayette in Virginia.
Postbellum and politics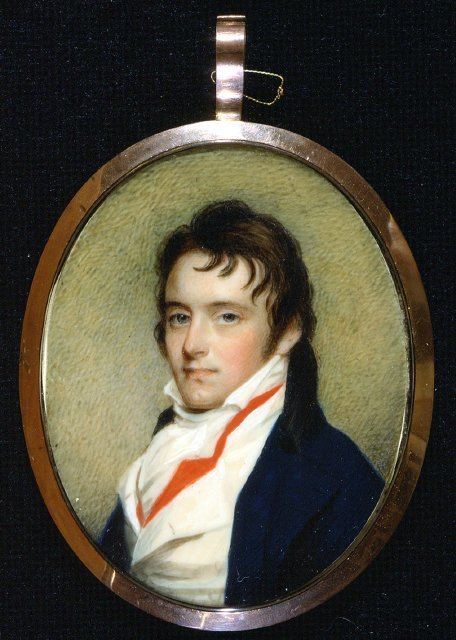 After the war, Pinckney spent some years running his plantations before he returned to politics. Pinckney was the 36th Governor of South Carolina from 1787 to 1789, most notably presiding over the state convention that ratified the new U.S. Constitution, and then served in the South Carolina House of Representatives in 1791. He was appointed by President George Washington to be the U.S. minister (ambassador) to Great Britain in 1792. While there, he was unable to get British concessions on issues such as impressment or the Northwest frontier forts, so Washington sent John Jay as a special envoy to negotiate the controversial Jay Treaty. For part of his tenure (1794–1795) as ambassador in Britain, Pinckney also served as Envoy Extraordinary to Spain. He arranged the Treaty of San Lorenzo, also known as Pinckney's Treaty, with Spain in 1795.
Upon his return to the United States, he joined with his mother-in-law, Rebecca Motte in building a plantation known as Eldorado. Pinckney's diplomatic success with Spain made him popular at home, and on his return the Federalist party made him a candidate in the 1796 presidential election (as the intended running-mate of John Adams). While Adams won the presidential election, complicated scheming to ensure that Pinckney would not have more presidential votes than Adams ended up making their opponent Thomas Jefferson vice-president and Pinckney finish in third place in the presidential race. (At the time, there were no distinct electoral votes for President and Vice-President.)
Pinckney was elected to the United States House of Representatives from South Carolina to fill the vacancy caused by the resignation of William L. Smith, and he served from November 1797 to March 1801. While in Congress, Pinckney served as one of the managers appointed by the House in 1798 to conduct the impeachment proceedings against William Blount.
Pinckney served as a major general in the United States Army during the War of 1812. In 1814, he was elected a member of the American Antiquarian Society. His last public role before his death in Charleston was as president general of the Society of the Cincinnati (1825–1828).
Denmark Vesey Conspiracy
To prevent the Denmark Vesey plot from happening again, Pinckney published a pamphlet of conspiracy. 1st: The example of St. Domingo, and the encouragement received from thence. 2nd: The indiscreet zeal in favor of universal liberty, expressed by many of our fellow citizens in the States north and east of Maryland; aided by the black population of those states. 3rd: The idleness, dissipation, and improper indulgences permitted among all classes of negroes in Charleston, and particularly among the domestic being taught to read and write. Being taught to read and write is the most dangerous. 4th: The facility of obtaining money afforded by the nature of their occupations to those employed as mechanics, draymen, fisherman, butchers, porters and hucksters. 5th: The disparity of numbers between the white and black inhabitants of the city.
Death and legacy
Pinckney died in Charleston, South Carolina and is interred in St. Philip's Churchyard. He was a war hero and former South Carolina congressman, who published a pamphlet on the Denmark Vesey conspiracy shortly after it was suppressed.
Pinckneyville, Georgia was named after Thomas Pinckney after he traveled through the area. That town no longer exists, as its residents left to found the nearby Norcross. Pinckneyville is the name of a Middle School in Norcross.
Pinckney, New York was also named after him.
Family
His father, Charles Pinckney, was Chief Justice of South Carolina and his mother, Eliza Lucas, was prominent for introducing the cultivation of Indigo to the colonies.
His brother Charles Cotesworth Pinckney and his cousin Charles Pinckney were signers of the United States Constitution.
He was married twice, first to Elizabeth Motte and second to her sister, Frances, the widow of John Middleton, a cousin of Arthur Middleton. Both Elizabeth and Frances were daughters of Rebecca Brewton Motte. From at least 1801 through 1825, he made his home with Frances Pinckney at 14 George St., Charleston, South Carolina in what is now known as the Middleton-Pinckney House.
His elder son, Thomas, Jr., was married to Elizabeth Izard, a cousin twice removed of South Carolina Congressman Ralph Izard.
His younger son, the younger Charles Cotesworth Pinckney (1789-1865), married Phoebe Elliott, a daughter of a South Carolina State Representative, William Elliott, and Phoebe Waight. He was Lt. Governor of South Carolina between 1832 and 1834.
References
Thomas Pinckney Wikipedia
(Text) CC BY-SA