Citizenship

American




Role

Entrepreneur




Spouse(s)

divorced





Children

3




Alma mater

Clark University




Name

Thomas Peterffy







Born

1944 (age 70–71)

Budapest, Kingdom of Hungary




Residence

Greenwich, Connecticut, U.S.




Occupation

Founder, Chairman, and CEO of Interactive Brokers Group




Known for

Developing electronic trading of securities




Net worth

15.1 billion USD (2015)




Organizations founded

Interactive Brokers Group



Thomas peterffy freedom to succeed
Thomas Peterffy (born 1944) is a Hungarian-born American entrepreneur. He is the founder, chairman, and CEO of Interactive Brokers Group, Inc. and played a key role in founding the Boston Options Exchange. Peterffy worked as an architectural draftsman after emigrating to the United States and later became a computer programmer. In 1977, Peterffy purchased a seat on the American Stock Exchange and played a role in developing the electronic trading of securities. He is the largest shareholder of his company, Interactive Brokers.
Contents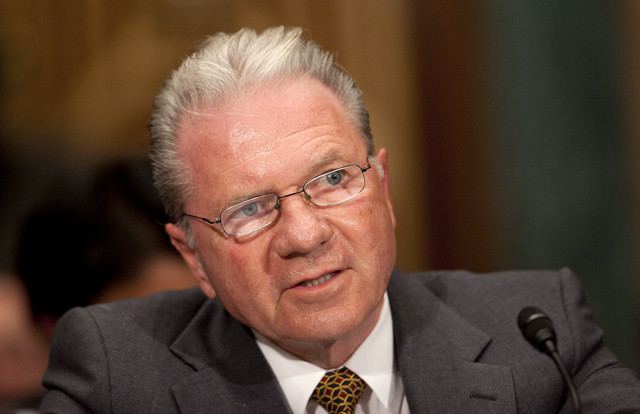 Thomas peterffy freedom to succeed
Early life and career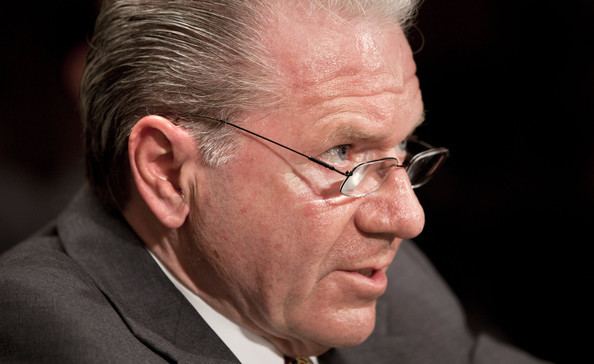 Thomas Peterffy was born in Budapest, Hungary in 1944, in a hospital basement during a Russian air raid. He left his engineering studies and emigrated to the United States as a refugee in 1965. When he moved to New York City, he did not speak English. He eventually earned a bachelor's degree from Clark University.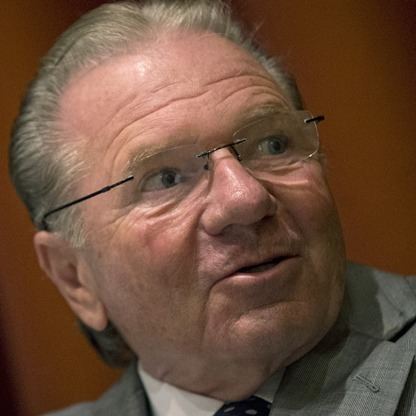 Peterffy began his career in the US as an architectural draftsman working on highway projects for an engineering firm. It was at this firm that he volunteered to program a newly-purchased computer, ultimately shaping the course of his future. Of his background in programming Peterffy said, "I think the way a CEO runs his company is a reflection of his background. Business is a collection of processes, and my job is to automate those processes so that they can be done with the greatest amount of efficiency."
Peterffy left his career designing financial modelling software and bought a seat on the American Stock Exchange to trade equity options. During his career in finance, he has consistently pushed to replace manual processes with more efficient automated ones. He would write code in his head during the trading day and then apply his ideas to computerized trading models after hours. Peterffy created a major stir among traders by introducing handheld computers onto the trading floor in the early 1980s. His business related to his AMEX seat eventually developed into Interactive Brokers.
Regulatory influence and political views
In 1999, Peterffy was influential in persuading the Securities and Exchange Commission (SEC) that US options markets could be linked electronically, which would ensure that investors receive the best possible options prices. He has also testified before the United States Senate Banking Subcommittee on Securities, Insurance, and Investment about adding banking regulations.
During the 2012 United States presidential campaign, Peterffy created political ads in support of the Republican Party. Peterffy bought millions of dollars of air time on networks such as CNN, CNBC, and Bloomberg. The ads consisted of a minute-long spot narrated by Peterffy that warned against creeping socialism in the United States. The ads were considered remarkable in part because Peterffy is not a candidate and did not buy the ads through a "527 group" but instead paid for them directly.
In the spot Peterffy said, "America's wealth comes from the efforts of people striving for success. Take away their incentive with badmouthing success and you take away the wealth that helps us take care of the needy. Yes, in socialism the rich will be poorer -- but the poor will also be poorer. People will lose interest in really working hard and creating jobs." Peterffy did not directly mention Mitt Romney or Barack Obama, but clearly favored the former.
Peterffy's ad received mixed responses. Joshua Green, writing for Bloomberg Businessweek, said "The ad, while slightly ridiculous, is deeply sincere and also quite affecting". Green also asked Peterffy whether the comparison between the United States and Hungary made in the ad was a fair one: "[Peterffy] couldn't really think that the U.S. was turning into socialist Hungary, could he? The government isn't suppressing speech and throwing political opponents in jail. No, he conceded, it wasn't. But it sure feels like that's the path we're on". Politico reported that the ad was "being hailed as one of the best spots this election cycle", and said that it could have been influential in Ohio due to its large Hungarian population.
Voter registration records in Connecticut show that Peterffy is registered as an independent voter. Campaign contribution records show that he donated at least $60,000 to the Republican National Committee in 2011 and that over the past few years has mostly donated to Republican candidates.
During the 2016 presidential election, Peterffy donated $100,000 to the campaign of Republican nominee Donald Trump.
Interactive Brokers
Interactive Brokers Group, Inc. (IB) is an online discount brokerage firm in the United States. The company traces its origin to 1977 when Peterffy bought a seat on the American Stock Exchange as an individual market maker, and formed T.P. & Co. the following year. IB consists of many subsidiaries operating on most major stock, futures, bonds, forex, and options exchanges worldwide. The company commenced a public offering on 4 May 2007 under the ticker symbol NASDAQ: IBKR on the Nasdaq exchange. Barron's Magazine stated in 2009 that Interactive Brokers maintains a position as "the least expensive trading venue for investors", and has held the ranking as the lowest cost broker for five straight years. An analysis of their on-line website, however, indicates many higher charges than traditional brokers (e.g., borrow rates based on security prices rounded up to the nearest dollar, as opposed to industry standard of just 102% or price, etc.)
OneChicago
OneChicago is an all-electronic exchange owned jointly by IB Exchange Group (IB), Chicago Board Options Exchange (CBOE), and CME Group. It is a privately held company that is regulated by both the Securities and Exchange Commission and the Commodity Futures Trading Commission. The OneChicago corporate headquarters is located in the Chicago Board of Trade Building in Chicago's financial district. OneChicago offers approximately 2,272 single-stock futures (SSF) products with names such as IBM, Apple and Google. All trading is cleared through Options Clearing Corporation (OCC). OneChicago currently operates the only U.S. based securities futures marketplace.
Boston Options Exchange
Peterffy was involved in the founding of the Boston Options Exchange (BOX). BOX is an automated stock exchange owned and operated by the TMX Group. As an equity options market, it provides electronic order matching services to stockbrokers and traders. BOX was founded in February 2002 by the Boston Stock Exchange, Bourse de Montréal, and Interactive Brokers. In August 2008 BOX began operations as a subsidiary of the Montreal Exchange, it increased its equity position to 53.2 percent. Its equity partners include Citigroup, Credit Suisse, Interactive Brokers, JP Morgan, Morgan Stanley, UBS and Citadel Derivatives Group LLC.
BOX offers price improvement to traders through its patent-pending Price Improvement Period automated trading mechanism. PIP allows clients with broker guarantees on the first penny of price improvement a small period to improve upon available prices. In June 2007, BOX was named U.S. options exchange of the year by Futures and Options World Magazine. CEO R. Scott Morris attributed BOX's success to the PIP algorithm, noting the "$110 million in savings to investors because of our price improvement model."
Wealth
Peterffy's net worth is estimated at $13.8 billion as of April 2017 Previously, he was the 76th richest person in the United States, and the 3rd richest in Connecticut. He is divorced with three children. He is an avid equestrian. He lives in Palm Beach, Florida. In 2015 it was reported that he had listed his 80 acre Connecticut estate for $65 million.
References
Thomas Peterffy Wikipedia
(Text) CC BY-SA