India




Tamil




Tamil Nadu




Thiruvarur



Thiruthuraipoondi is a city and a municipality in Thiruvarur district in the Indian state of Tamil Nadu. Thiruthuraipoondi is 330 km south of Chennai, 60 km south of Karaikal and 65 km east of Thanjavur. As of 2011, the town had a population of 46,630.
Thiruthuraipoondi or Thiruthuraipundi (aka TTP) is an agricultural town located south of District Thiruvarur.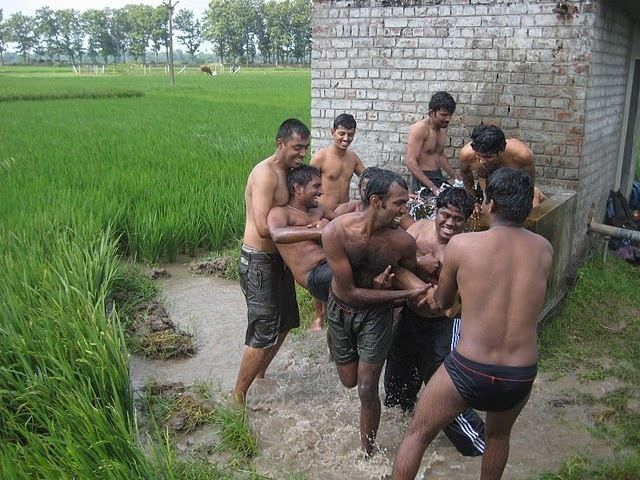 Satellite pictures and carbon dating of some ancient beaches between Thiruthuraipoondi and Kodiyakarai show the Thiruthuraipoondi beach dates back 6,000 years and the Kodiyakarai beach 1,100 years. In other words, the sea was near Thiruthuraipoondi 6,000 years ago and reached Kodiyakarai around 1,100 years ago.
Tiruturaipundi is located at 10.53°N 79.65°E? / 10.53; 79.65. It has an average elevation of 4 m (13 ft). Thiruthuraipoondi is located at center of many towns like Mannargudi, Thiruvarur, Muthupet, Vedaranyam, Velankanni, Nagappattinam. Thiruthuraipoondi is located at Thiruvarur district. The Tamil Nadu Ex-chief minister Kalaignars native Thirukuvalai(nagappatinam) is near thiruthuraipoondi.
Agriculture is the main occupation for people living in Thiruthuraipoondi and surrounding areas. Rice and dhal items grow here. The short-term Kuruvai and long-term Samba rice crops are cultivated depending on the water sources. Thiruthuraipoondi Cooperative Urban Bank is established in 1911 and oldest in the town. All major banks such as State Bank of India, Indian Bank, Indian Overseas Bank, Canara Bank, Tamilnad Mercantile Bank, Lashmi Vilas Bank, City Union Bank, Kumbakonam Cooperative Bank established branches in Thiruthuraipoondi. Also the town has number of ATM machines. Karur Vaisya Bank to establish branch soon.
Thiruthuraipoondi Wikipedia
(,)http://www.expatads.com/adpics1/2014/10/HAROON-FURNITURES-OF-LAHORE-offers-Very-Decent-Good-Looking-Iron-amp-Steel-Beds-from-Pakistan5439fc06a9f7e73a1a5d.jpg(,)http://www.aswinanand.com/wp-content/uploads/2010/01/fun1.jpg(,)http://i.ytimg.com/vi/JZlyZSodUx0/0.jpg(,)http://i.ytimg.com/vi/XRugHdodI18/hqdefault.jpg(,)http://i.ytimg.com/vi/2SG9r52C0Cc/0.jpg(,)http://i.ytimg.com/vi/AT7rfjl67Q0/0.jpg(,)http://i.ytimg.com/vi/sJ62k7y5AlI/0.jpg(,)http://i.ytimg.com/vi/R7sIEOP2BuE/0.jpg(,)http://www.tamilnadutourinfo.com/images/thiruvarur/Sri-Piravi-Marundeeswarar-temple.png(,)http://i.ytimg.com/vi/dEs31D7LEnM/0.jpg(,)http://i.ytimg.com/vi/rodbYohPnus/0.jpg
(,)http://www.expatads.com/adpics1/2013/7/Indian-restaurants-and-their-focus-on-minute-details-51f7b767747984f25d1b.jpg(,)http://www.indiagrowing.com/article_img/tiruvarur-district-map.png(,)http://i.ytimg.com/vi/ApCBYtZhKe4/0.jpg