India




Himachal Pradesh





Hindi




Shimla





Theog is a town and a municipal committee in Shimla district in the Indian state of Himachal Pradesh.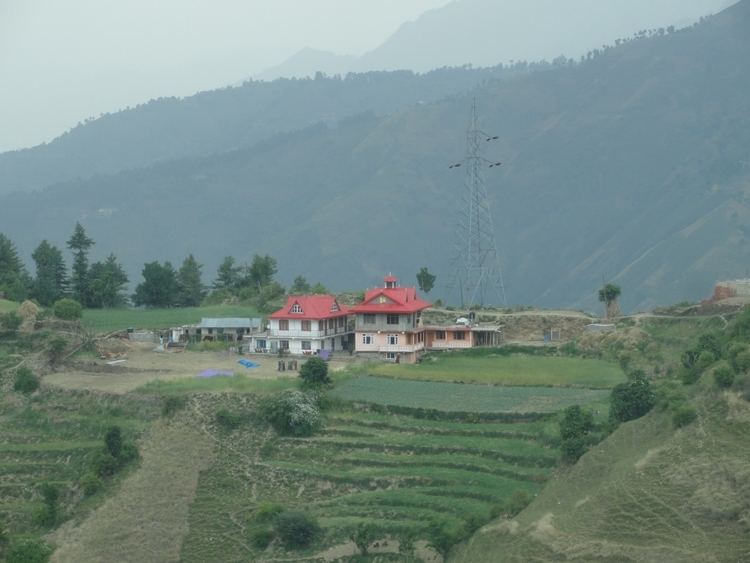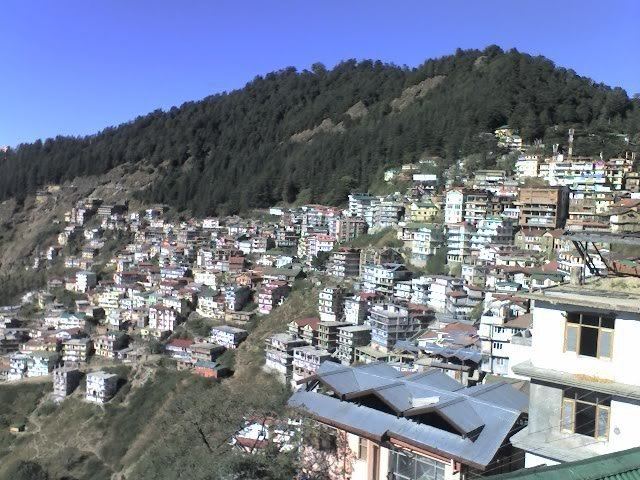 As of 2001 India census, Theog had a population of 3,754. Males constitute 57% of the population and females 43%. Theog has an average literacy rate of 80%, higher than the national average of 59.5%: male literacy is 83%, and female literacy is 77%. In Theog, 12% of the population is under 6 years of age.
Theog is located at 31.12°N 77.35°E / 31.12; 77.35. It has an average elevation of 1965 metres (6446 feet). It is situated on National Highway NH22 (on the Hindustan-Tibet Road), is 32 km away from Shimla, and is a town of five 'Ghats' (or ridges): Rahi Ghat, Deori Ghat, Prem Ghat, Janoghat,and Bagaghat.
There are many villages which come under the jurisdiction of Theog.
Pahari and Hindi are the main languages spoken among people in Theog. Their main occupation is growing vegetables including cabbage, cauliflower, broccoli, potatoes and capsicum; and fruits including apples, peaches, cherries and apricots. Women folk are educated and equally participate with their male counterparts in day-to-day activities. This town has always remained the center of state politics with famous political leaders like Mrs. Vidya Stokes and Mr. Rakesh Verma . Many people are serving the public by joining sectors such as army, transport, police and education. Theog is also the top producer of vegetables in Asia. Theog has major contribution in pahari folk music, Laiq Ram Rafiq is famous song writer. Notable pahari folk (mahaswi nati) singers are Dr Mohan Rathore, Dr Mahinder Rathore, Kishan Verma, Kuldeep Sharma and Shyam Singta. 'Royal Apple Picture' is the major production house based in Theog, 'Theogo Ra Gappu' was the first local pahari (mahaswi) film made in 2010. Before 15 August 1947, majority of demographic and geographic area of Theog was ruled by Thakur of Sainj Riyasat(small kingdom). The revolutionaries and local people of Theog revolted openly against Sainj riyasat and they unanimously passed resolution and decided to become part of Republic of India on 15 August 1947. From that day onwards, 15 August is celebrated whole heartedly as Independence day at the local Potato ground.People from distant and nearby villages come to participate in that historic day. In year 2007, first Summer festival was organized at historic Potato ground. Summer festival is now celebrated every year, local and national level artist perform there to entertain masses.
As of Census of India 2001


Theog Wikipedia