Haydn piano concerto in g major theodosia ntokou berliner philharmonie
Theodosia Ntokou (Greek: Θεοδοσία Ντόκου) is a Greek-born classical pianist.
Contents
Martha argerich theodosia ntokou milhaud scaramouche brasileira youth orchestra of bahia
Biography
Theodosia Ntokou was born in the island of Rhodes to a family of music lovers. Her mother, Maria Vergoti, is a school teacher, her father, Panagiotis Ntokos, is the commander of the harbour of Rhodes and her younger brother George is a doctor.
Theodosia began to study piano at the age of twelve to a small section of the conservatory in Rhodes, and after the director of the conservatory spotted her talent, Theodosia and her mother went on traveling thirty-two hours from Rhodes to Athens and back every weekend by ship for one hour of lesson at the National Conservatory. That went on until Theodosia turned sixteen and moved to Athens.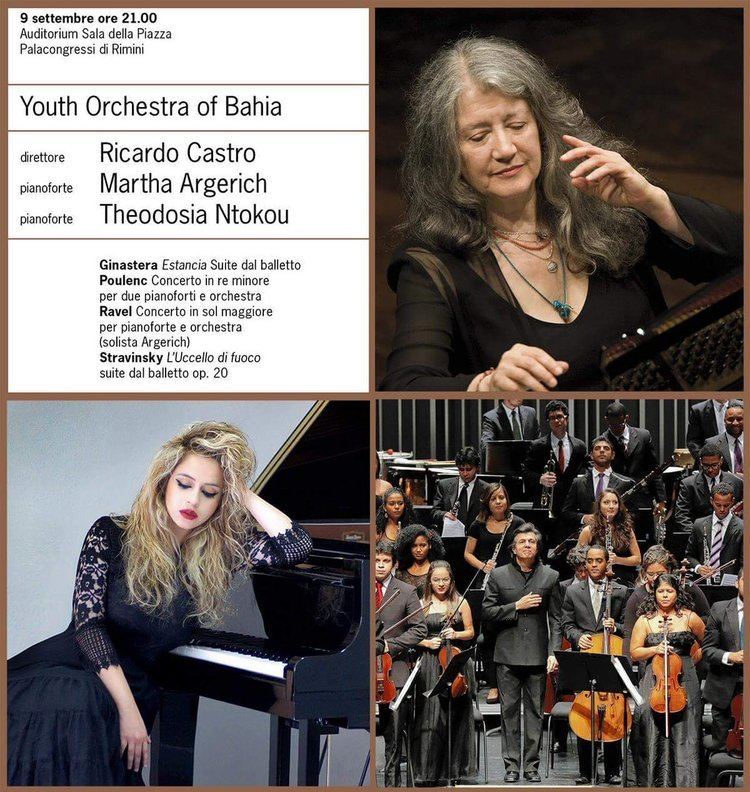 Starting at sixteen Theodosia studied for five years at the National Conservatory with Aris Garufalis, and graduated with honors, and as she has quoted many times he was "The professor who built her character, and told her never to give up".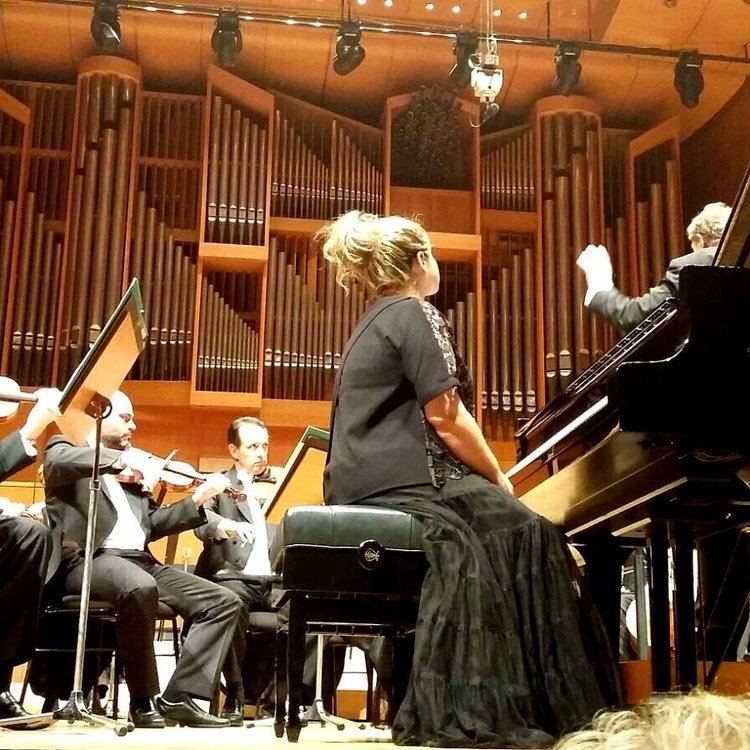 Theodosia then continued her studies with Hungarian pianist Laszlo Simon at the Universität der Künste in Berlin and simultaneously received her Postgraduate Degree from the Franz Liszt Academy of Budapest. Theodosia moved to America afterwards where she completed her Master's Degree with Russian pianist Oxana Yablonskaya professor then at the Juilliard School in New York City and went on to earn her assistantship at the prestigious University of Hartford-The Hartt School in Connecticut.
Theodosia has also performed in many festivals across Europe such as the prestigious Progetto Martha Argerich, the Crans-Montana "Les Sommets du Classique" and The Festival of Busko Zdrój in Poland and has collaborated with many orchestras such as the Amsterdam Sinfonietta, the Berliner Symphoniker, the National Orchestra of Greece, the Europaische Kammerphilharmonie of Dresden. and the Berliner Camerata among others. She has performed in many prestigious halls such as the Berliner Philharmonie and the Carnegie Hall among others in Asia, Europe and United States.
A very important station in her life has been her meeting in 2009 with the legendary pianist Martha Argerich, who after an audition, became her mentor and inspiration. Since then, Theodosia has been under her guidance.
Prizes and awards
Theodosia has received the following prizes and awards.
Young artists International Piano Competition (2006): First Prize Winner
Bradshaw & Buono International Piano Competition (2007): First Prize Winner
An Evelyn Bonnar Scholarship Award (2008).
Recordings
Ludwig van Beethoven, Concerto for piano and orchestra Nr. 3, Op. 37 in C minor. Acte Préalable
References
Theodosia Ntokou Wikipedia
(Text) CC BY-SA