The Tracey Fragments is a 2007 Canadian independent philosophical drama film directed by Canadian Bruce McDonald and written by Maureen Medved, based on her novel of the same name. It stars Ellen Page in the title role, is produced by Sarah Timmins and executive produced by Paul Barkin.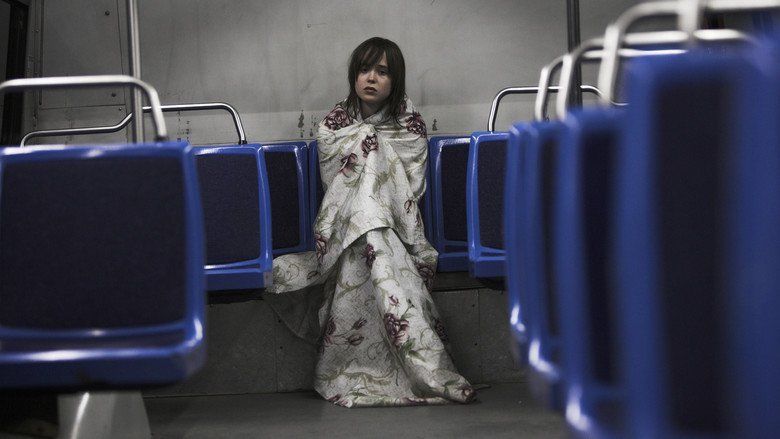 The film was selected to open the Panorama section of the 57th Berlin International Film Festival and had its world premiere February 8, 2007. It is being distributed in Canada by Odeon Films, with world sales being handled by Bavaria Films International. The film had its North American premiere at the 2007 Toronto International Film Festival on September 12. Canadian theatrical release followed in October 2007. The film was acquired for the United States by THINKFilm, and was released May 9, 2008. After a screening at the Possible Worlds 2007 Canadian Film Festival the film was acquired for DVD release in Australia and New Zealand by Siren Visual.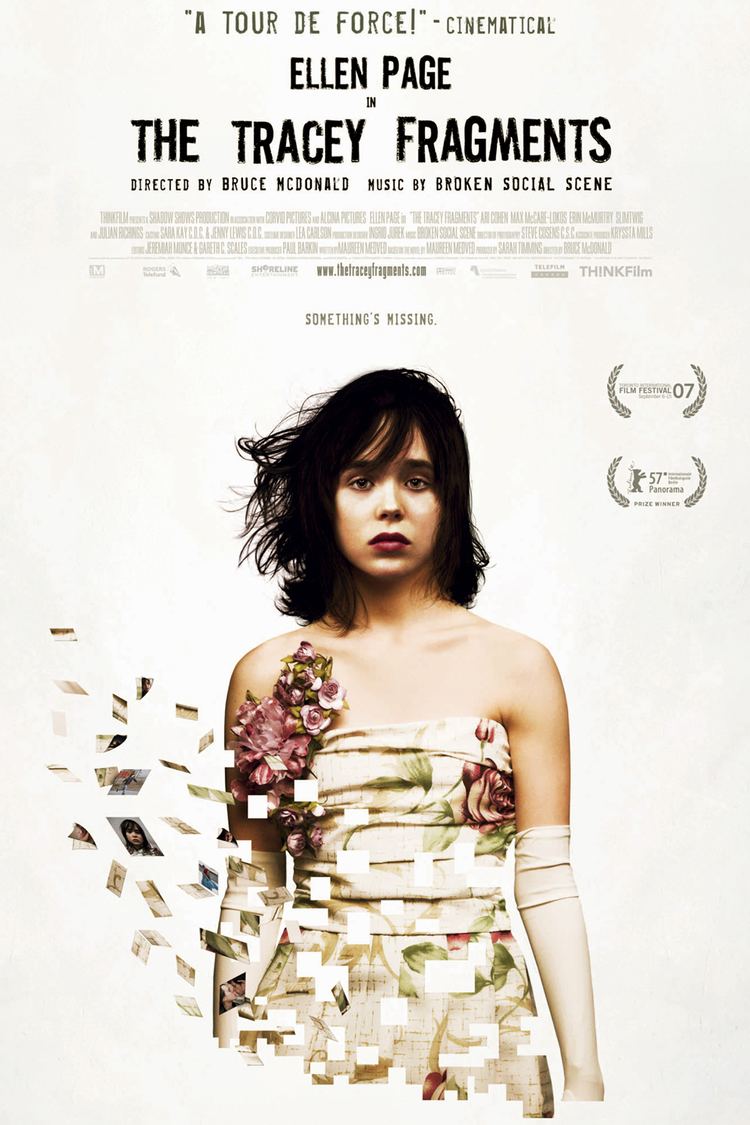 The film was a low budget production, being made on only CAD$750,000.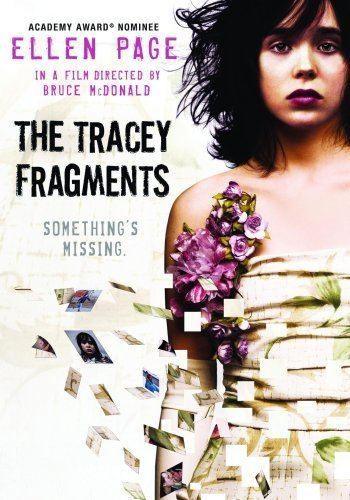 15-year-old Tracey Berkowitz (Ellen Page) is in her underwear under a tattered shower curtain at the back of a bus, looking for her little brother Sonny (Zie Souwand), who thinks he's a dog.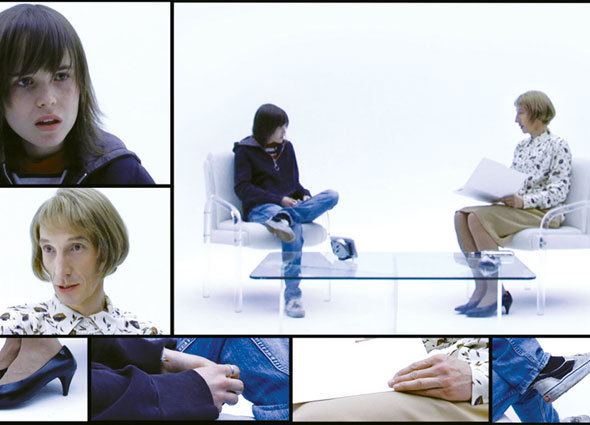 Tracey's journey leads into the dark underbelly of the city, into the emotional cesspool of her home, through the brutality of her high school, the clinical cat-and-mouse games with her shrink and her soaring fantasies of Billy Zero (Slim Twig) - her rock and roll saviour. Her travels also put her in contact with the seedier inhabitants of the city, like Lance (Maxwell McCabe-Lokos), her would-be saviour who ultimately puts her life in jeopardy.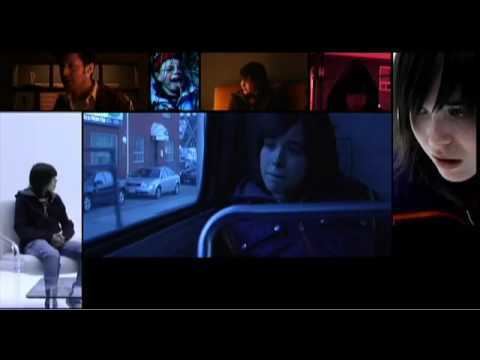 Tracey's stories begin to intertwine truth with lies, and hope with despair, as she moves closer to the truth of Sonny's disappearance.
Ellen Page as Tracey Berkowitz
Ari Cohen as Mr. Berkowitz
Maxwell McCabe-Lokos as Lance
Erin McMurtry as Mrs. Berkowitz
Slim Twig as Billy Zero
Julian Richings as Dr. Heker
Kate Todd as Debbie Dodge
Ryan Cooley as David
Libby Adams as Young Tracy Berkowitz
Zie Souwand as Sonny Berkowitz
Derek Scott as Headstand Johnny
Sydney Rodgers as Tracy Berkowitz Imagination
Stephen Amell as Detective
George Stroumboulopoulos as himself (cameo)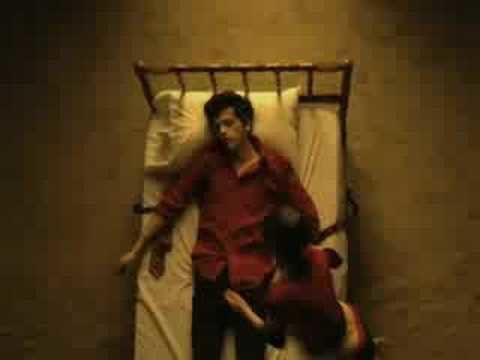 The score is composed by and features music from Canadian indie rock group Broken Social Scene. The soundtrack also features Peaches, Foals, The FemBots, Slim Twig, Duchess Says, Rose Melberg and "Land Horses", a cover version of Patti Smith's "Horses" by Land of Talk's Elizabeth Powell. The Movie Network
Tracey Re:fragmented is a project by the director and producers that made available all footage from the film shoot to download and remix into "their own related projects, including music videos, new trailers or to re-edit the entire movie themselves". The footage was released under a Creative Commons licence as four torrents, each approximately four gigabytes in size. A contest was held for the best use of the footage from August 2007 until January 2008, with the winning material being included on the DVD release, including a video by Ottawa-based punk band Sedatives.
The movie was adapted into a comic book, also called The Tracey Fragments. The comic was available free during some early screenings of the film.
The Tracey Fragments received mixed reviews from critics. On Rotten Tomatoes, the film has a rating of 34%, based on 32 reviews, with an average rating of 4.9/10. The site's critical consensus reads, "Splitscreen intensive and at times ambiguous, this Ellen Page vehicle cum psychodrama takes audacious risks that may confuse." On Metacritic, the film holds a score of 54 out of 100, based on 10 reviews, indicating "mixed or average reviews".
2007: won the Manfred Salzgeber Award, and chosen as the opening film for the Berlin International Film Festival, Berlin Panorama section
September 2007: Atlantic Film Festival: Best Canadian Feature, Ellen Page, Best Actress
January 28, 2008: 28th Annual Genie Awards by the Academy of Canadian Cinema and Television (ACCT). 6 nominations including:
Achievement in Direction - Bruce McDonald
Achievement in Editing - Jeremiah Munce, Gareth C. Scales
Performance by an Actress in a Leading Role - Ellen Page
Achievement in Overall Sound - John Hazen, Matt Chan, Brad Dawe
Achievement in Sound Editing - Steven Munro, John Sievert, David Drainie Taylor
Adapted Screenplay - Maureen Medved