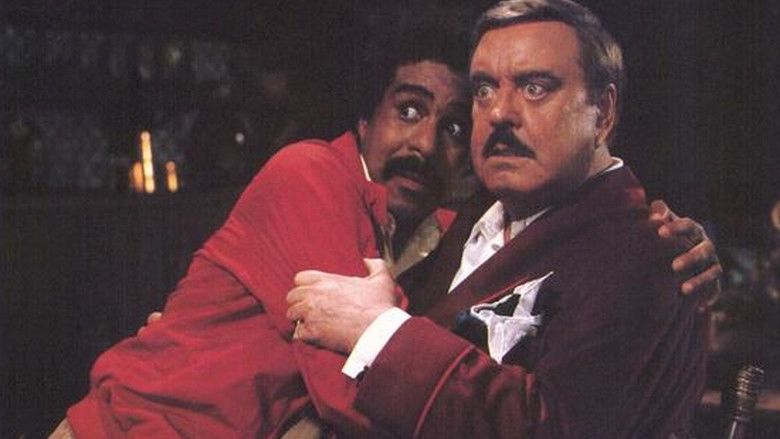 Jack Brown is a married, unemployed man in Baton Rouge, Louisiana in danger of having his house repossessed. After numerous unsuccessful attempts to get a job working for the local paper, the Bugle, he becomes so desperate that he ends up taking a job as a janitor for the wealthy and ruthless businessman U.S. Bates, who owns the paper, a department store and many other businesses. Brown is humiliated as he clumsily attempts to serve food at a luncheon. He is fired from that gig by Bates, but "Master" Eric Bates, the spoiled son of the boss, sees Jack while looking through Bates' department store. Amused at seeing Jack goof around in the store's toy section, Eric informs his father's long-suffering right-hand man, Sydney Morehouse, that what he wants is Jack himself.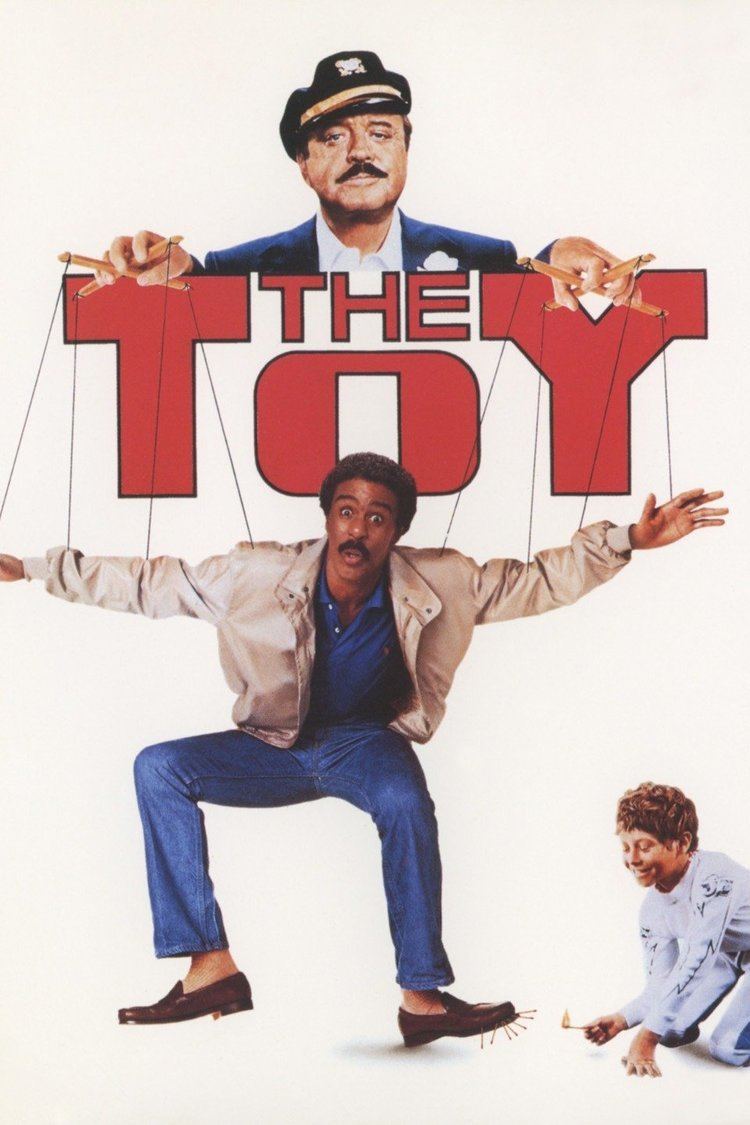 Morehouse fails to convince Eric that human beings cannot be owned. In exchange for a generous financial settlement to stave off repossession, Jack agrees to be Eric's live-in friend during Eric's one-week spring break from military school.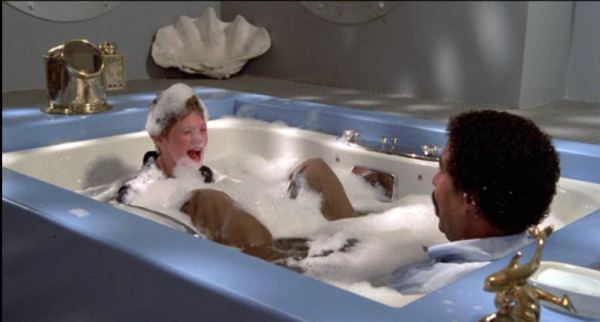 Emotionally estranged from his father, Eric takes a liking to Jack but still manages to humiliate him with numerous pranks. After a particularly humiliating incident in the mansion incited by Bates' ditzy trophy wife Fancy, who literally introduces him at a dinner party as Eric's new "toy," Jack grows tired of the situation and leaves. He agrees to return only when Bates (with Morehouse as his proxy) offers Jack so much money that he can retire the full mortgage.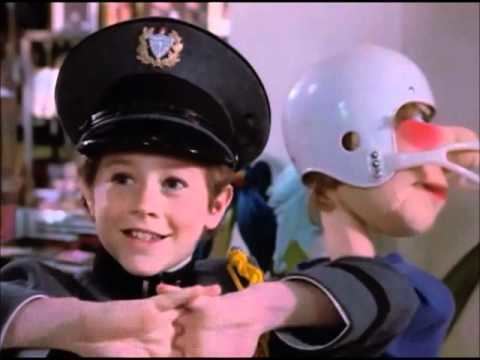 Jack returns, determined to teach Eric how a friend is supposed to be treated. They bond while participating in mini-cart racing, video games, and fishing. The pair decide to start a newspaper of their own. After witnessing multiple examples of Bates' cruelty to his employees, they dig up dirt on him, such as a story of how he won his butler, Barkley, in a game of billiards. They publish their paper and distribute it throughout the city. When Morehouse finds a copy and presents it to his boss, Bates is outraged, but keeps his anger in check and calls Jack and Eric for a private meeting at his office.
To prove to his son that money can buy loyalty, he offers Jack a reporting job with his newspaper in exchange for shutting their newspaper down, which is what Jack wanted all along. When he accepts, Eric is upset because he thinks Jack is selling out. Jack tells Eric that most men need jobs, just as his priority is to support himself and his wife.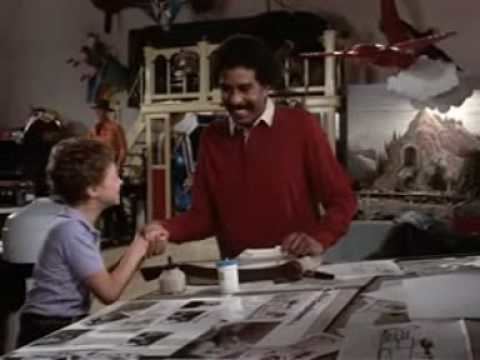 An outdoor party is later held at the Bates estate, attended by prominent citizens who are supporters of a senator. They are unaware that members of the KKK are also in attendance. Jack's wife, Angela, tries to bring attention to this with her anti-Klan group, but Jack convinces her to leave. He learns the true reason for the party is to get the KKK Grand Wizard and the senator together in a picture, which Bates would then use to blackmail the senator. Jack and Eric team up to disrupt the party. Jack embarrasses the Grand Wizard by causing him to fall into a bowl of chocolate fudge. The Grand Wizard throws a pie at Jack, but hits a policeman instead, leading to his arrest. Bates chases after Jack in a golf cart but ends up crashing into the pool. Jack saves him from drowning and Bates thanks him. Bates says Jack's "toy" job is over and he may go home.
The next day, while driving Eric to the airport to return to military school, Bates tries desperately to have a heart-to-heart talk. Eric runs off to Jack's house. Jack refuses to let Eric live with him and gently admonishes the boy to give his father a chance. Bates arrives and confesses to his son how much he truly does love him and Eric finally accepts it and the two embrace. As he and Eric depart for the airport, Bates says his offer for the newspaper job stands and promises Eric that next year he will have two weeks of spring vacation: one with Jack and one with himself, much to Eric's joy.
Richard Pryor as Jack Brown
Jackie Gleason as Ulysses "U.S." Bates
Scott Schwartz as "Master" Eric Bates
Ned Beatty as Sydney Morehouse
Teresa Ganzel as Fancy Bates
Wilfrid Hyde-White as Barkley
Annazette Chase as Angela
Tony King as Clifford
Virginia Capers as Ruby Simpson
Pryor cast Annazette Chase to portray Angela after they worked together in The Mack (1973). The film was shot on locations in Baton Rouge, Louisiana.
Vincent Canby gave the film a bad review, stating "My mind wasn't simply wandering during the film - it was ricocheting between the screen and the exit sign." Ten of the eleven reviewers of the film listed on RottenTomatoes.com gave the film a negative rating ("rotten"), while only one reviewer gave the film a positive ("fresh") review. Both of the "top reviewers", one of whom was Vincent Canby, gave the film a negative review. As of 2015 the film has an 11% critic score and 53% of audience score (with over 16,000 reviewer votes).
The film earned roughly $47 million at the box office, making it the 14th-highest-grossing movie of 1982. Since that time, it has grossed more than $24 million in rentals.