Covid-19
6.8

/

10

1

Votes

Alchetron

Rate This




Michael Campus




September 3, 2002





United States






Crime, Drama




Willie Hutch




Robert J. Poole




English






April 4, 1973




April 4, 1973 (New York City)




Max Julien

(Goldie),

Don Gordon

(Hank),

Richard Pryor

(Slim),

Carol Speed

(Lulu),

George Murdock

(Fatman),

Dick Anthony Williams

(Pretty Tony (as Dick Williams))


Darktown Strutters

,

Willie Dynamite

,

Cleopatra Jones

,

Samaritan Girl

,

Down by Law

,

Hobo with a Shotgun




There's a new kind of hero on the streets!
The Mack is a 1973 blaxploitation film directed by California native Michael Campus, starring Max Julien and Richard Pryor. The film also stars Oscar-nominee Juanita Moore, and Tony nominated actor Dick Anthony Williams. Filmed in Oakland, California the movie follows the rise and fall of Goldie. After returning home from a 5-year prison sentence, he returns home to find his brother involved in Black nationalism. Goldie decides to take an alternative path, striving to become the city's biggest pimp. Although the movie was produced during the era of such blaxploitation movies as Dolemite, its producers do not label it a true blaxploitation picture. They believe it to be a social commentary, according to Mackin' Ain't Easy, a documentary about the making of the film, which can be found on the DVD edition. Its soundtrack was recorded by Motown artist Willie Hutch.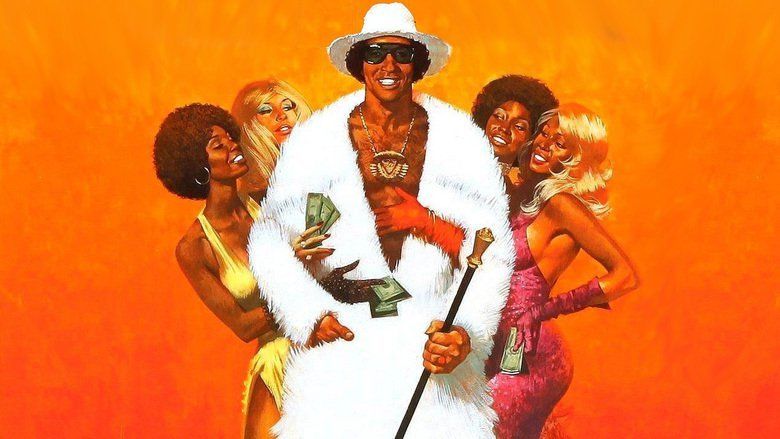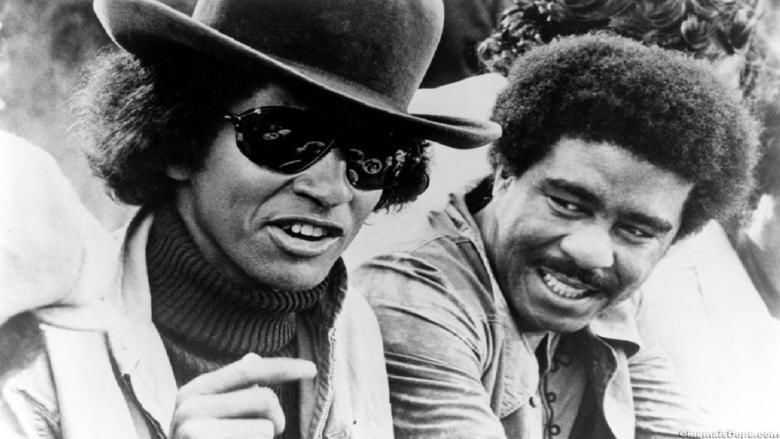 After returning home from a five-year prison sentence, John "Goldie" Mickens, (Max Julien) has a plan to achieve money and power in Oakland, California by becoming a pimp. Goldie's criminal ways juxtapose his brother Olinga's (Roger E. Mosley) Black Nationalist efforts to save the community from drugs and violence. With Slim (Richard Pryor) as his partner and Lulu (Carol Speed) as his head prostitute, he organizes a team of women and quickly rises to prominence. His success catches the attention of Fat Man (George Murdock), the heroin kingpin that Goldie worked for before heading to prison, and Hank (Don Gordon) and Jed (William Watson), two corrupt and racist white detectives. Goldie refuses to work for Fat Man again, and dismisses the detectives' requests to stop his brother from ridding the streets of drugs. As a result, his mother is assaulted which eventually leads to her death. Even though Olinga is disappointed in Goldie because he "brought death to their house," he agrees to help him get revenge. They develop a plan with Slim to seek revenge, but their plans fall apart when Hank and Jed kill Slim at their rendezvous point. They reveal that they are responsible for Goldie's mother's death, causing Goldie and Olinga to kill them both. Realizing that Oakland is now too dangerous, Goldie hugs his brother goodbye and leaves the city on a charter bus.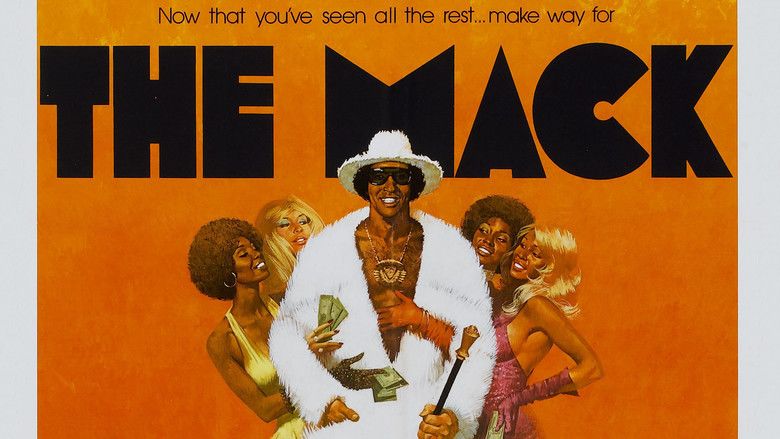 Max Julien as John "Goldie" Mickens
Richard Pryor as Slim
Juanita Moore as Mrs. Mickens
Carol Speed as Lulu
Roger E. Mosley as Olinga Micken
Dick Anthony Williams as Pretty Tony
Don Gordon as Hank
William Watson as Jed
George Murdock as Fatman
Paul Harris as Blind Man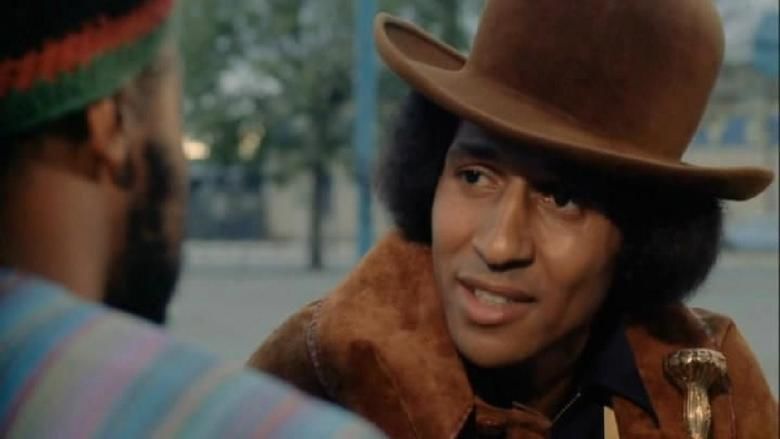 The original script for the film was written on prison toilet paper by a man named Bobby Poole. While staying in Oakland for two months, director Michael Campus met Frank Ward, a real pimp and drug dealer from Oakland. Max Julien's character of Goldie is based upon him. In order to shoot the movie, Campus needed Ward's permission. as a large portion of the scenes were in his territory. In exchange for his guidance and protection, Campus put Ward in the film. All of the homeless people, junkies, pimps and women in the film were supplied by Frank Ward.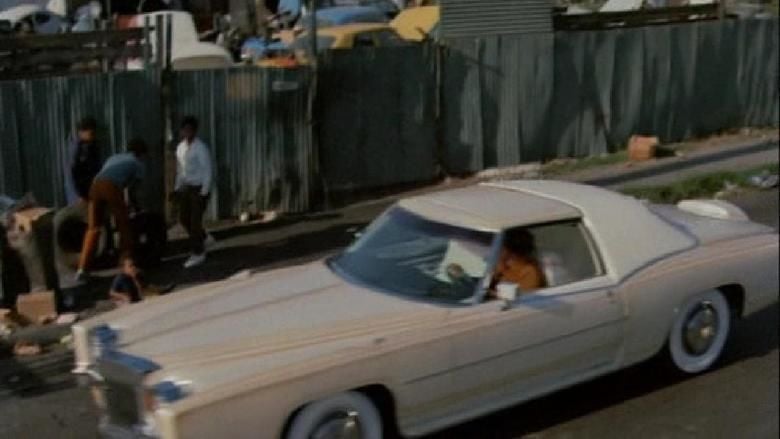 Although he had Ward's protection, the film was also in Black Panther territory. While they were filming bottles and trash cans would be thrown off the roof by Black Panther party members. In order for filming to run smoothly, an additional deal had to be made with Huey Newton and Bobby Seale, who were then put in charge of providing extras for the film. About halfway through the production of the film Frank Ward was shot and killed while in his Rolls Royce. There was speculation that the Black Panthers were responsible for Ward's death, so the filmmakers and cast relocated to safer areas for filming. Despite the tension, the film opening was held in Oakland with all of the proceeds going towards the Black Panthers' milk fund.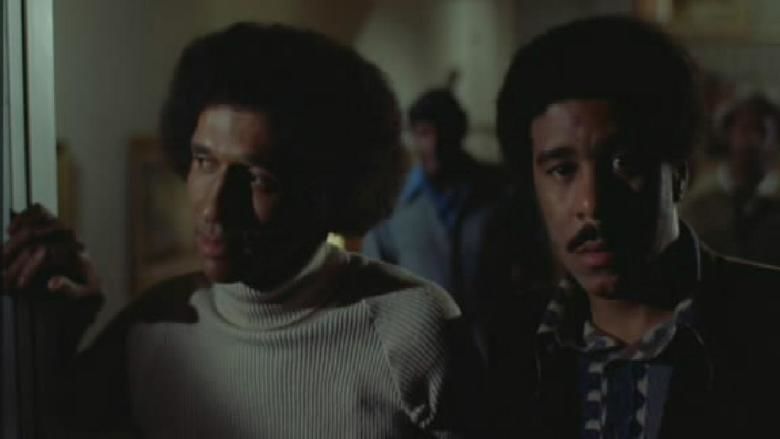 The film was screened in theatres in only about 20 mostly black communities. Distributors avoided theatres in predominantly white neighborhoods due to a belief the film would do well in those areas. According to director Michael Campus, despite low distribution the film outgrossed "The Godfather" in the cities in which it played.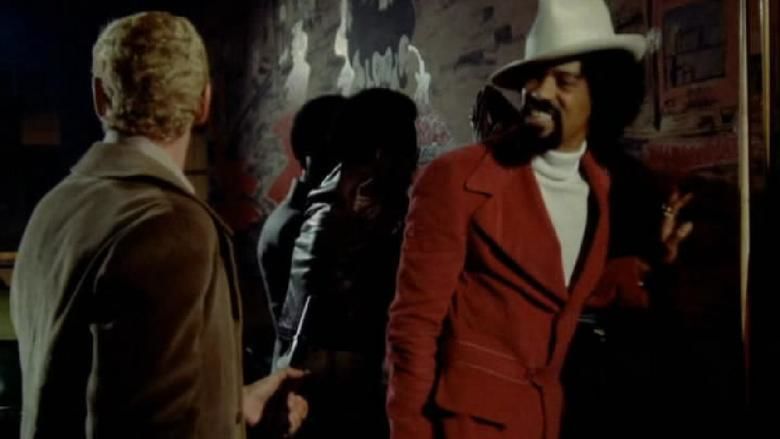 In its original 1973 release from Cinerama Releasing and its 1978 reissue by AIP, The Mack featured a score by Willie Hutch. In 1983, Producers Distribution Company and Blossom Pictures reissued the film, to capitalize on the resurgent popularity of Richard Pryor and Roger Mosley (the latter a co-star on hit TV series Magnum P.I.), and commissioned a new score by Alan Silvestri featuring vocals by Gene McDaniels. The reissue poster advertised a soundtrack release on Posh Boy Records, but the album was released on the ALA Enterprises label; it is now out of print and highly collectible. To differentiate it from the original score, fans have referred to it as "The Mack and His Pack," based on a catch phrase used on the reissue poster. When the film was initially licensed to Embassy Home Entertainment for home video, the Silvestri score was present. The New Line DVD release restored the original Willie Hutch score to the film.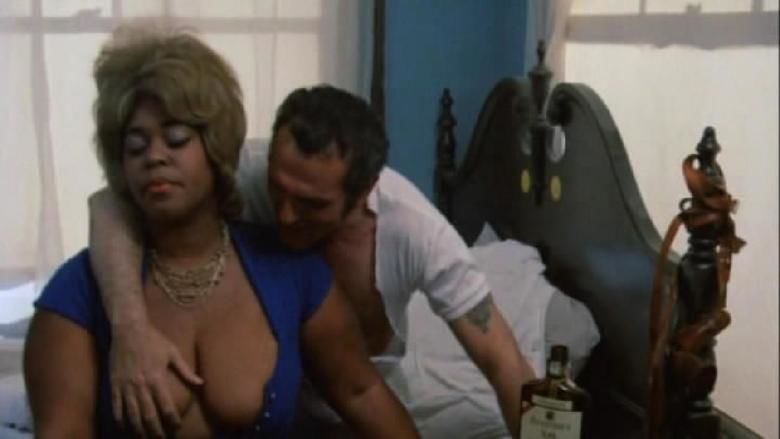 The Mack Wikipedia
The Mack IMDb
The Mack themoviedb.org