The Sound of Fury (reissued as Try and Get Me) is a 1950 crime film noir directed by Cy Endfield starring Frank Lovejoy, Kathleen Ryan, and Richard Carlson. The film is based the 1947 novel The Condemned by Jo Pagano, who also wrote the screenplay.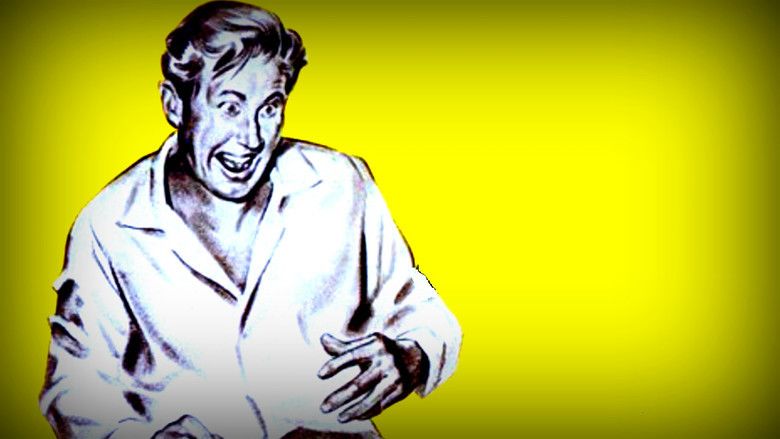 The film is based on events that occurred in 1933, when two men were arrested in San Jose, California, for the kidnap and murder of Brooke Hart. The suspects confessed and were lynched by a mob of locals. The 1936 film Fury, directed by Fritz Lang, was inspired by the same incident.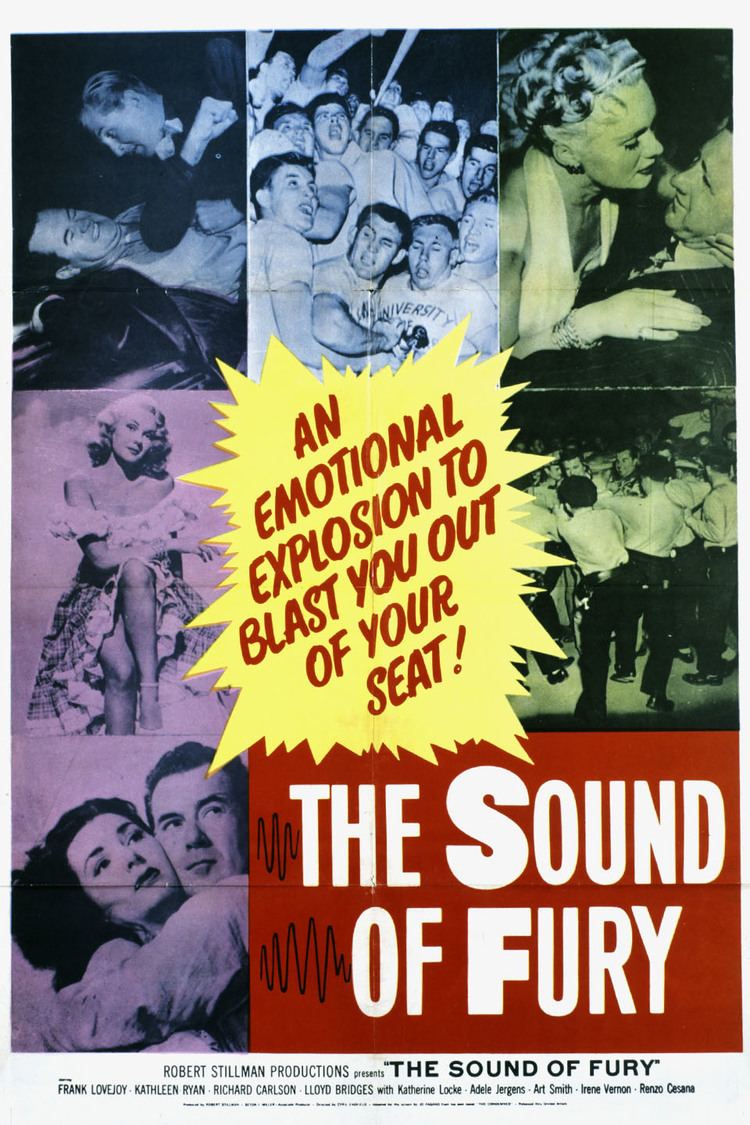 1950 the sound of fury try and get me justica injusta
Howard Tyler (Frank Lovejoy) is a family man, living in California, who can't seem to get by financially. He meets up with a small-time, but charismatic, hood Jerry Slocum (Lloyd Bridges). Soon, Slocum convinces Tyler to participate in gas station robberies to get by. Later, they kidnap a wealthy man in hopes of getting a huge ransom. Things go wrong when the man is murdered by Slocum then thrown in a lake. Tyler reaches his limit emotionally, and he begins drinking heavily. He meets a lonely woman and confesses the crime while drunk. The woman flees and goes to the police.
When the two kidnappers are arrested, a local journalist (Richard Carlson) writes a series of hate-filled articles about the two prisoners which eventually lead to a brutal lynching.
Frank Lovejoy as Howard Tyler
Kathleen Ryan as Judy Tyler
Richard Carlson as Gil Stanton
Lloyd Bridges as Jerry Slocum
Katherine Locke as Hazel Weatherwax
Adele Jergens as Velma
Art Smith as Hal Clendenning
Renzo Cesana as Dr. Simone
Irene Vernon as Helen Stanton
Cliff Clark as Sheriff Deming
Harry Shannon as Mr. Yaeger
Donald Smelick as Tommy Tyler
The New York Times film critic, Bosley Crowther, panned the film, writing "Although Mr. Endfield has directed the violent climatic scenes with a great deal of sharp visualization of mass hysteria and heat, conveying a grim impression of the nastiness of a mob, he has filmed the rest of the picture in a conventional melodramatic style. Neither the script nor the numerous performances are of a distinctive quality."
Raymond Borde and Etienne Chaumeton, in a work on American film noir, wrote that "the prison assault remains one of the most brutal sequences in postwar American cinema."
Film critic Dennis Schwartz liked the film and discussed the political and social aspects of the film. He wrote, "Endfield's social consciousness film hits hard at uncontrolled violence in small-town America in much the same way as did Fritz Lang's Fury (also based on the same factual episode). Soon after making this film, the director was blacklisted because of his leftist positions on social and political issues. It's a superb characterization of America's thirst for crime and violence; one of the most powerful statements ever from a Hollywood film about the class divide in America and the yellow rag press that incites the public with poisonous newspaper coverage to sell papers. It calls attention to something about the 'cowboy attitude' in Americans that they don't like to acknowledge about themselves, but Europeans are quite aware of how uncivilized Americans can be."
Nominations
British Academy of Film and Television Arts Awards: Best Film from any Source; 1952.