Covid-19
6.2

/

10

1

Votes

Alchetron

Rate This




George Marshall




Mel Epstein





United States






Action, Romance, Western




John F. Seitz




English






L. L. Foreman

,

Sydney Boehm




September 1952




Charlton Heston

(James \'Jim\' Aherne Jr. / War Bonnet),

Susan Morrow

(Tally Hathersall),

Joan Taylor

(Luta),

Peter Hansen

(Lt. Weston Hathersall),

Milburn Stone

(Cpl. Martin),

Ian MacDonald

(Yellow Eagle)


A Man Called Horse

,

The Return of a Man Called Horse

,

Run of the Arrow

,

Buffalo Bill in Tomahawk Territory

,

Stolen Women, Captured Hearts

,

Sioux Ghost Dance



The Savage is a 1952 Western film directed by George Marshall and starring Charlton Heston. Much of the film was shot in the Black Hills of South Dakota.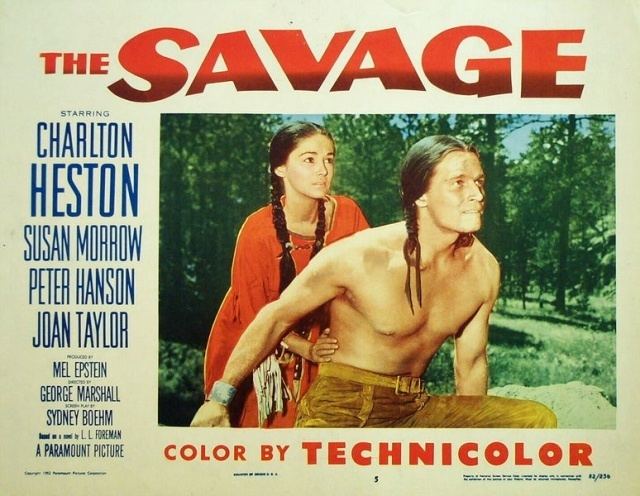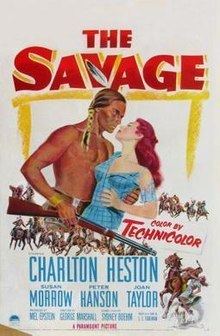 A young boy, Jim Aherne Jr., is the only survivor of a raid on a wagon train by Crow Indians. He is rescued by a group of Sioux Indians and is raised by Chief Yellow Eagle as a Sioux and renamed Warbonnet. Jim grows to maturity, but soon his loyalties between his tribe and his white heritage are divided. Gold is discovered in the Black Hills and the Sioux expect the sovereignty of their territory to be respected because of an earlier treaty. Warbonnet's allegiance is questioned when he urges Yellow Eagle not to go to war.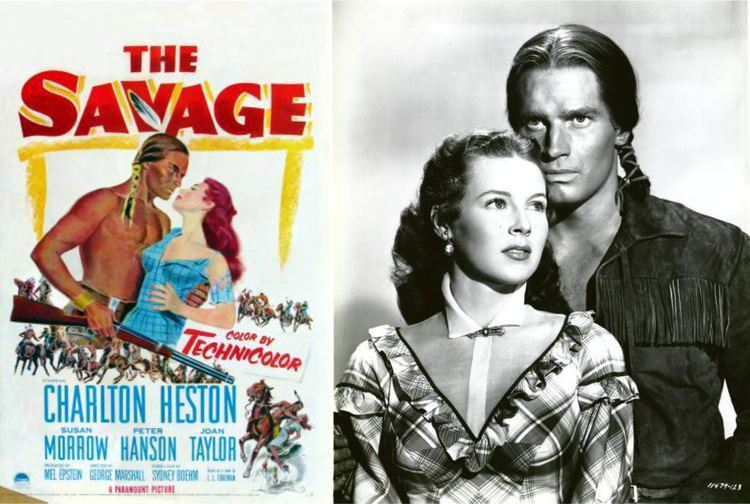 Warbonnet is sent to Fort Duane to determine whether the U.S. government intend to honor the treaty. On his way, he helps save a party of U.S. cavalry, led by Lt. Hathersall, from an attack by Crow Indians. Because of this he is received warmly by Col. Robert Ellis at the fort. However Capt. Vaughant calls him a savage. After several days Warbonnet leaves the fort when he learns that his Sioux sister, Luta, has been captured by soldiers. He meets his friend Long Mane who tells him that the soldiers were killed by a party of Crow and that Luta was taken captive. Warbonnet leads a party of Sioux on a raid on the Crow camp and rescues his sister. However, Luta is then killed in an attack by Vaughant and his troops.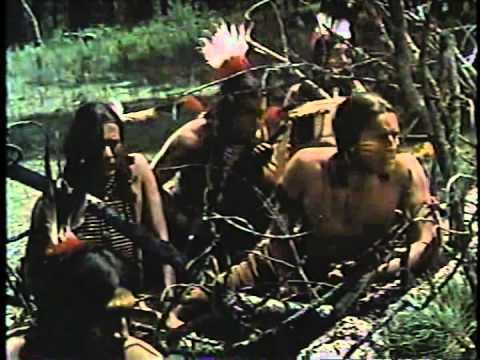 Warbonnet is now convinced that the whites will not honor the treaty and agrees to lead the soldiers at Fort Duane into an ambush. Meanwhile, Col. Ellis has received orders from Washington that all the Indians are to be moved to reservations, by force if necessary. Acting as a scout, Warbonnet leads Vaughant's men to a Crow camp. Vaughant wants to destroy the camp and kill all the occupants. Using explosives, Warbonnet and Corp. Martin flush the fleeing Crow out of the forest where they are subdued by Lt. Hathersall and his men. Vaughant, furious at this, tries to shoot Warbonnet, but in a scuffle with Corp. Martin, Vaughnt is killed. Warbonnet and Yellow Eagle have planned to attack the remaining column, but when Yellow Eagle orders no prisoners to be taken, Warbonnet questions the wisdom of the attack, especially when he learns that a wagon train of women and children have joined the column for protection.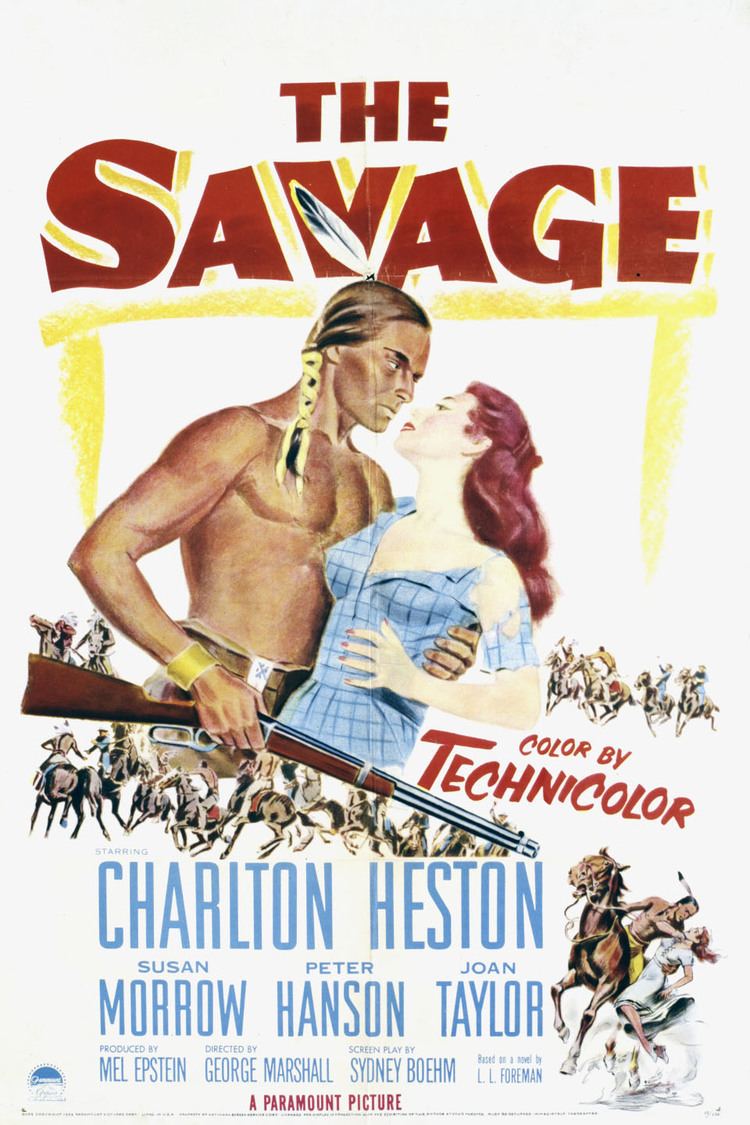 Warbonnet helps the wagon train escape the planned ambush but is injured by an arrow. That night, a feverish Warbonnet meets with Yellow Eagle to try and persuade him to abandon his war plans. Warbonnet's mother, Pehangi, convinces Yellow Eagle that Warbonnet is right. But Yellow Eagle, in accordance with Sioux law for betraying him, throws a lance at him, injuring him. Warbonet is taken back to the fort where he persuades the colonel that the Sioux will not pursue their war on the whites.
Charlton Heston - Jim Aherne, Jr./Warbonnet
Susan Morrow - Tally Hathersall
Peter Hansen - Lt. Weston Hathersall
Joan Taylor - Luta
Richard Rober - Capt. Arnold Vaughant
Don Porter - Running Dog
Ted de Corsia - Iron Breast
Ian MacDonald - Chief Yellow Eagle
Milburn Stone - Corp. Martin
Angela Clarke - Pehangi
Michael Tolan - Long Mane
Howard Negley - Col. Robert Ellis
Orly Lindgren - Jim Aherne, Jr. (as a boy)
The Savage (1952 film) Wikipedia