The Rockettes are a precision dance company. Founded in 1925 in St. Louis, Missouri, since 1932, they have performed at Radio City Music Hall in Manhattan, New York City. During the Christmas season, the Rockettes present five shows a day, seven days a week. Until 2015 they also had a touring company. Perhaps their best-known routine is an eye-high leg kick in perfect unison in a chorus line, which they include at the end of every performance. Their style of dance is a mixture of modern dance and classic ballet. Auditions to become a Rockette are held in April in New York City. Women who audition must show proficiency in several genres of dancing, mainly ballet, tap, modern, and jazz. Normally, 400 to 500 women audition yearly to fill vacancies in the 80-member company. The decision to perform for the inauguration of Donald Trump caused controversy.
Contents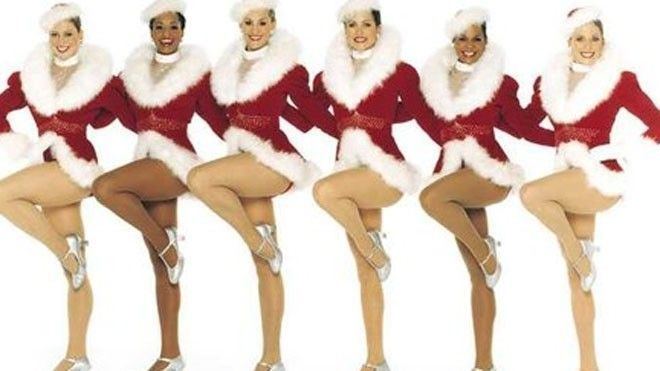 12 days of christmas featuring the rockettes radio city christmas spectacular
History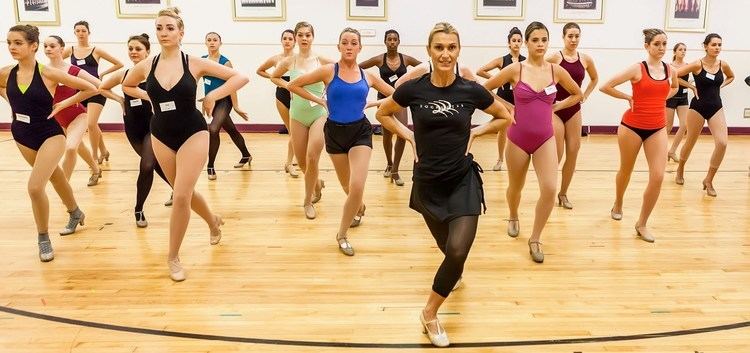 The group was founded in St. Louis by Russell Markert in 1925, originally performing as the "Missouri Rockets". Markert had been inspired by the John Tiller Girls in the Ziegfeld Follies of 1922, and was convinced, "If I ever got a chance to get a group of American girls who would be taller and have longer legs and could do really complicated tap routines and eye-high kicks... they'd knock your socks off!" The group was brought to New York City by Samuel Roxy Rothafel to perform at his Roxy Theatre and renamed the "Roxyettes". When Rothafel left the Roxy Theatre to open Radio City Music Hall, the dance troupe followed and later became known as the Rockettes. The group performed as part of opening night at Radio City Music Hall on December 27, 1932. That same year, they performed in the first Christmas Spectacular performed at Radio City Music Hall and have performed in consecutive annual productions of the "Radio City Christmas Spectacular" since then. Two numbers from the original production are still performed to this day.
The Rockettes have long been represented by the American Guild of Variety Artists. In 1967, they won a month-long strike for better working conditions, which was led by AGVA salaried officer Penny Singleton. In August 2002, contract negotiations for the troupe's veteran members resulted in a buyout by the owners of The Radio City Music Hall. Roughly a fourth of the veteran Rockettes were offered retirement options, while the remaining dancers were offered the opportunity to re-audition.
The first East Asian Rockette, a Japan-born woman named Setsuko Maruhashi, was hired in 1985. The Rockettes did not allow dark-skinned dancers into the dance line until 1987. The justification for the policy against hiring African Americans was that they would distract from the consistent look of the dance group. The first African American Rockette was Jennifer Jones; she made her debut in 1988.
In 2007, the Rockettes were inducted into the St. Louis Walk of Fame. In 2012, the 85th Anniversary of "The Radio City Christmas Spectacular" featured original costumes from decades past, including costumes by designer Bob Mackie.
Controversies
The Madison Square Garden Company, which manages the troupe, agreed to have the Rockettes perform at the inauguration of Donald Trump. According to a report in the New York Daily News, there was an initial "edict" to perform at the inaugural. Immediately several Rockettes dissented, including Rockette Phoebe Pearl who complained that she was being forced to perform at the inaugural against her wishes. One Rockette felt reluctant to "perform for this monster", referring to president-elect Donald Trump, and another said she "wouldn't feel comfortable standing near a man like that in our costumes." According to a contrasting report, performances were never "forced" and that it was a "fake news" story: according to a company report, "For a Rockette to be considered for an event, they must voluntarily sign up and are never told they have to perform at a particular event, including the inaugural," the company said in a statement. "It is always their choice. In fact, for the coming inauguration, we had more Rockettes request to participate than we have slots available." Another report suggested that dancers were allowed to "opt-out" if they thought that they would feel uncomfortable performing.
Many on social media believed attendance was mandatory, including Julissa Sabino, a performer who is part of the union, who tweeted that the issue "breaks my heart" and urged supporters to "help these ladies." Autumn Withers, a former Rockette, supported a boycott, saying "take a knee, ladies!" In December 2016, according to The Atlantic, three of the thirteen full-time dancers had chosen to sit out the event. The company danced to a medley of Irving Berlin songs at the Inaugural Ball on the evening of January 20.
Notable former Rockettes
Lucille Bremer
Pat Colgate
Maria Fletcher
Suzanne Kaaren
Alicia Luciano
Margaret E. Lynn
Joan McCracken
Kandice Pelletier
Suzanne Rogers
Jane Sherman
Vera-Ellen
Rebecca Marshall
Songs
Toyland Ball2000
Santa's Gonna Rock and Roll2000
Welcome Christmas2000

References
The Rockettes Wikipedia
(Text) CC BY-SA