This adaptation downplays the novel's critique of Hollywood and the film industry.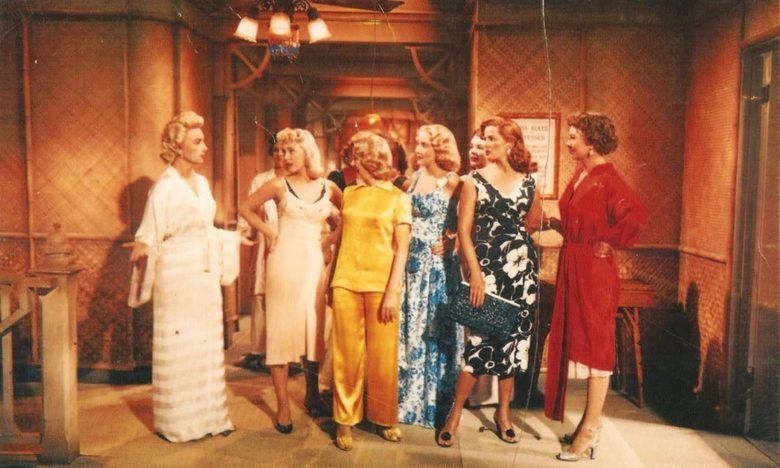 In 1941, Mamie Stover, a prostitute in San Francisco, is chased away from the city by several policemen. On a freighter to Honolulu, she meets wealthy Jim Blair, a successful writer who thinks of Mamie as a Cinderella-like beauty. Flattered, Mamie enjoys not being associated with her former occupation and falls in love. A shipboard romance is cut short when Mamie notices Jim being welcomed ashore by his sweetheart Annalee.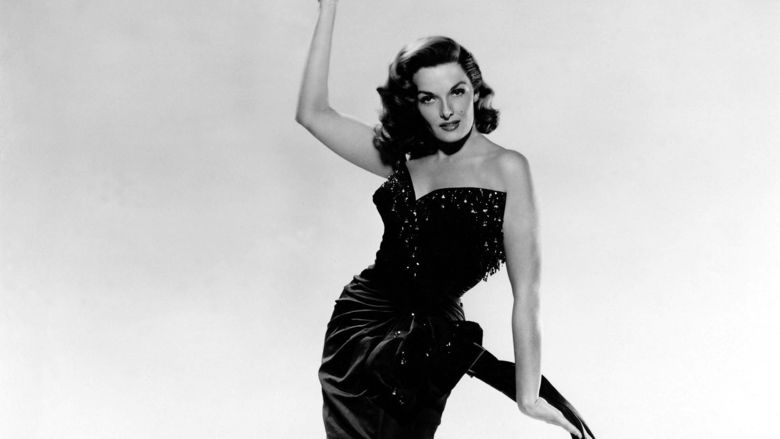 As they part, Jim lends Mamie $100 ($1,600 today) to help her build a career. She visits an old friend, Jackie Davis, who introduces her to Bertha Parchman, the mean-spirited owner of a dance hall cantina. Even more cold-hearted is Bertha's vicious and sadistic manager Harry Adkins, who beats on any rule breaking hostesses working at the club. Mamie applies for a job, although according to Bertha's rules and other thirteen rules restricting prostitutes in Honolulu, she is not allowed to have a boyfriend, visit Waikiki Beach, or open a bank account in order to avoid taxes. The hostesses can keep 30% of the revenue they generate selling tickets for private visits and overpriced bottles of watered-down whiskey and champagne.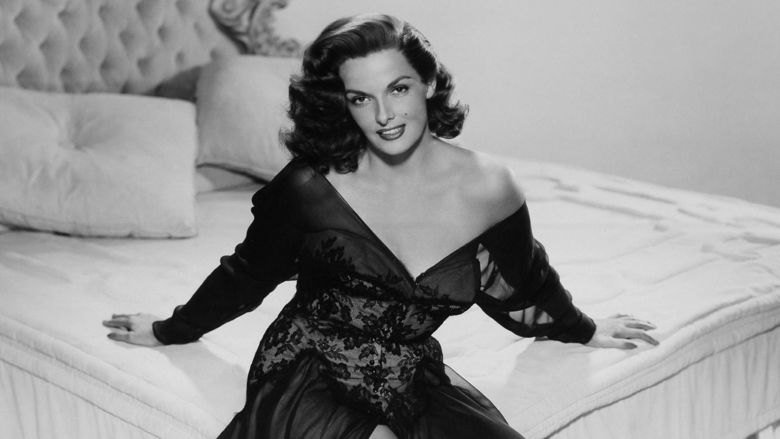 Mamie soon becomes the main attraction of the club, having acquired the nickname "Flaming Mamie." She quickly builds a $2,200 ($35,800 today) bankroll—enough money to pay back her debt to Jim, so she invites him to the club. She is disappointed by Jim's disapproval and rejects his suggestion to return to the mainland. She does convince him to rekindle their friendship which puts a strain on his relationship with Annalee, who is jealous of the amount of attention that Jim is giving Mamie. In the meantime, she persuades Jim to manage her money and write a check to her father on her behalf. Seeing a response from the father addressed to "Mrs. Jim Blair" upsets Jim, but he reluctantly agrees to go along. He defends Mamie when Harry beats her up for going out with him.
The bombing of Pearl Harbor causes Jimmy to abandon Annalee and frantically search for Mamie. He enlists and asks Mamie to marry him once the war ends. The war builds Mamie's personal fortune. She spends many thousands of dollars purchasing multiple commercial properties cheaply from owners wanting to return to the mainland, soon renting them to the U.S. Military. While on leave, Jim convinces Mamie to leave the dance hall. Returning to the club to announce her resignation, Mamie finds out that Harry has been fired for encounters with the military police. Bertha, fearing the loss of the club's biggest attraction, promises to let Mamie jump to a 50% commission at the now booming club, as well as a respectable mailing address to deceive Jim when writing him at his overseas postings. By the time of the 1942 Battle of Midway, Mamie is earning $4,000 ($58,600 today) monthly on her property rentals, and Bertha has boosted her to a 70% commission.
Misleading Jim does not work, though, as a promotional poster of Mamie has become a popular pin-up with the troops. He is wounded and returns to Hawaii on convalescent leave, where he confronts Mamie. After a subdued argument, Jim concludes that their lives are too different and leaves her for good. A heartbroken Mamie leaves Hawaii. She disembarks in San Francisco, met by a police officer who reminds her she is still banned from the city. She tells him that she made a fortune and gave it away. He disbelieves her, but offers a ride to the airport to catch a flight to her hometown in Mississippi.
Jane Russell as Mamie Stover
Richard Egan as Jim Blair
Joan Leslie as Annalee Johnson
Agnes Moorehead as Bertha Parchman
Jorja Curtright as Jackie Davis
Michael Pate as Harry Adkins
Richard Coogan as Capt. Eldon Sumac
Alan Reed as Capt. Gorecki
Eddie Firestone as Tarzan
Jean Willes as Gladys
In May 1955, it was reported that 20th Century Fox had bought the rights to Huie's novel of the same name.
The role of Mamie Stover was originally intended for Marilyn Monroe, though a script had not been written yet in September 1955 when she was linked to the project. When she turned it down, the role was offered to Jane Russell, whose confirmation was reported in November 1955. Lana Turner was considered for the lead role, but an extended vacation prohibited her from taking the part. Joan Leslie was assigned to co-star in December.
Russell was originally supposed to wear a red wig for the film. Learning that her eyebrows had to match the coloring, she decided to dye both her hair and eyebrows. Filming took place partially on location in Honolulu. The remainder of the scenes were shot on the lot of Fox. The film was Joan Leslie's final film appearance before retiring from the screen.