7.4

/

10

1

Votes

Alchetron

Rate This





Directed by

Roger Young




First episode date

7 December 2014




Produced by

Paula Weinstein






Story by

Anita Diamant




Director

Roger Young




Network

Lifetime






Genre

Docudrama Historical Drama




Based on

The Red Tent novel by Anita Diamant




Screenplay by

Anne Meredith & Elizabeth Chandler (teleplay)




Starring

Rebecca Ferguson Minnie Driver Morena Baccarin Debra Winger Iain Glen Vinette Robinson Agni Scott




Cast

Rebecca Ferguson, Morena Baccarin, Minnie Driver, Iain Glen, Debra Winger




Similar

Despite the Falling Snow, Secrets of Eden, A One‑Way Trip to Antibes, Drowning Ghost, The Sisterhood of the Tra
The Red Tent is a two-part, two-hours each, American television miniseries produced by Paula Weinstein and directed by Roger Young. The first episode premiered on Lifetime on December 7, 2014; the second episode aired on December 8, 2014. The series is based on the best-selling The Red Tent novel by Anita Diamant.
Contents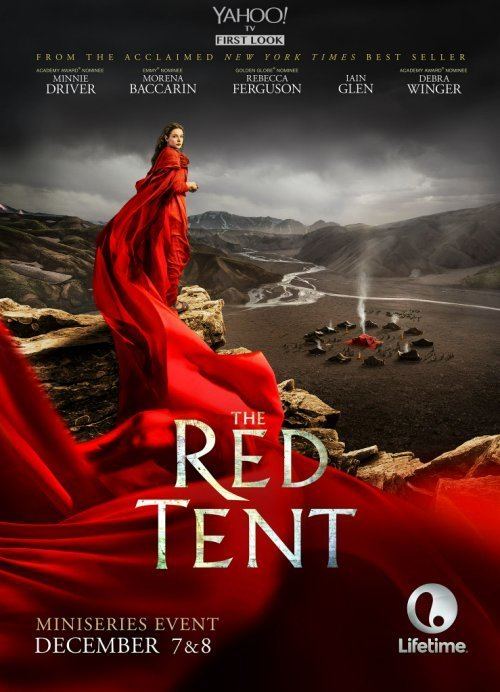 Only a daughter the red tent
Plot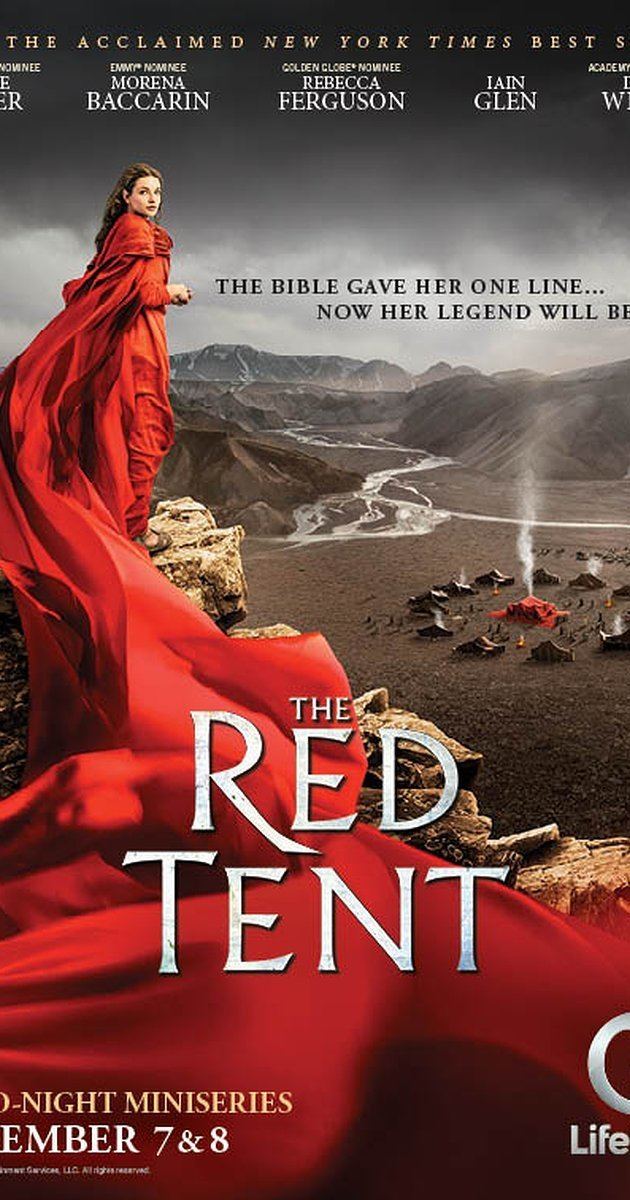 It is the time of the Old Testament patriarchs of the Book of Genesis. Dinah, the daughter of Leah and Jacob, chronicles her story, from her youth through adulthood. She narrates her relationship with her parents, aunts, and eleven older brothers. She often focuses on the significance of The Red Tent, occupied by the women of her tribe (including Jacob's other three wives Rachel, Bilhah and Zilpah) during their time of menstruation. The women have kept alive their old traditions of goddess-worship unbeknownst to their Israelite husbands, managing to keep this secret since men are typically not allowed in the Red Tent.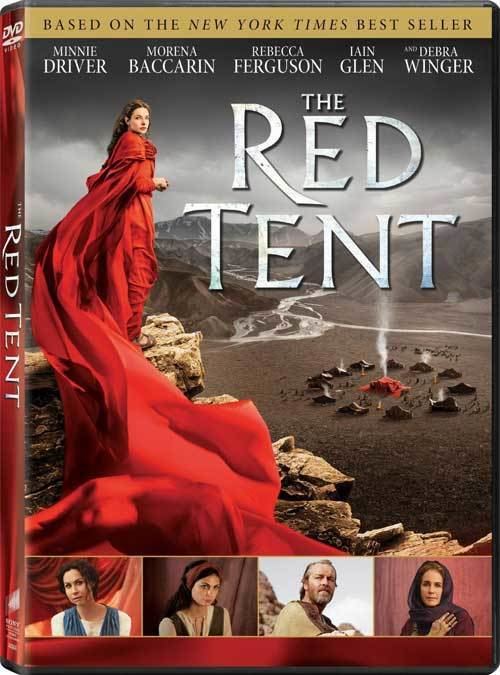 In the backstory, Jacob arrived at his uncle Laban's settlement to escape from his older brother and fell in love with Rachel at first sight. She reciprocated his feelings, although Leah secretly fell in love with him as well. Jacob later requested the right to marry Rachel in return for his service to Laban, only to discover that Rachel had switched places with Leah, fearing the consummation of marriage. Despite this, Jacob and Leah share a passionate bridal night. The next morning, Jacob still demanded the right to marry Rachel, along with Bilhah and Zilpah as compensation for the trick after informing Laban, although he was only pretending to be upset. Over the next several years, Leah, Bilhah, Zilpah give birth to several sons while Rachel remained childless until she finally gave birth to a son, Joseph, whom becomes Jacob's favorite son. Soon after, Dinah is born and is doted on by her family. The tension between Jacob and Laban reaches its climax following the suicide of Laban's abused wife. Jacob takes his wives, children, and livestock, and departs to establish a new settlement. During which, they encounter his estranged older brother, Esau, and Dinah and the rest of the family meet her grandmother, Rebekah. However, Dinah finds her grandmother testy and ruthless towards lower-class civilians.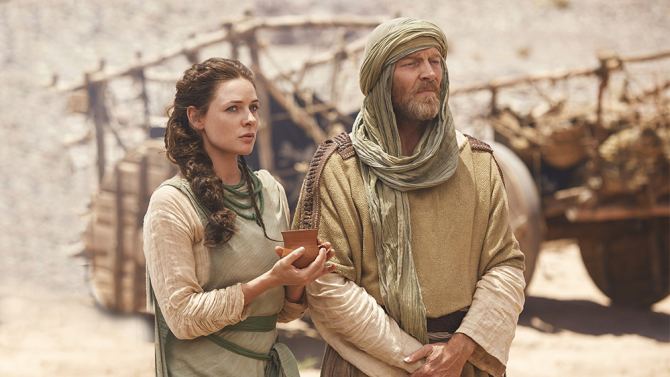 After settling near the city of Shechem, Dinah and Rachel are called to the palace to deliver a royal member's child. During the trip, Dinah meets and falls in love with Prince Shalem, although Rachel warns her not to get involved with a prince. The two quickly decide to marry and consummate their "marriage" after receiving the King's approval. However, Jacob is angry that he has not been consulted, in conflict with the customs of the Israelite tribe, and Leah blames Rachel for putting romantic fantasies in her daughter's head. This also angers her brothers, Simeon and Levi, who feel she has been "defiled" (raped) and shamed their tribe by marrying without their father's consent. The brothers plot revenge by requesting that all the men of the city Shechem be circumcised as a bride pay and, while the men are defenseless, the brothers murder Shalem, his father, and every man in the city. Full of anger and grief, Dinah curses her father and brothers for their sins, and disowns them.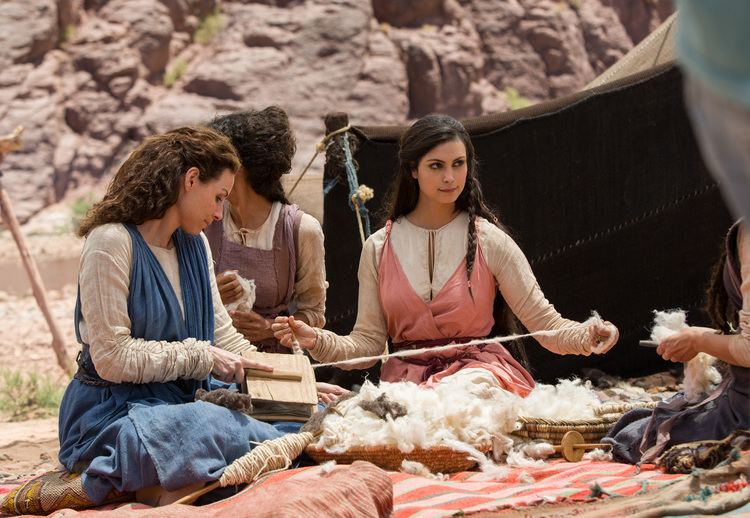 After discovering that she is pregnant, Dinah is taken to Thebes, Egypt with the Queen, and gives birth to a son whom she names Bar-Shalem (son of the sunset). However, the Queen, blaming Dinah for the loss of her son, claims the baby as her own, names him Ra-Mose and forbids Dinah from revealing the truth about the past to him. Dinah tries to flee with her baby but she is caught and beaten into obedience at the Queen's command. She is forced to live as a slave for the next ten years, unwilling to leave her son. Simeon and Levi, jealous of Jacob's favoritism towards Joseph, kidnap their brother and sell him into slavery, and then present his bloody coat as proof that he has been killed, devastating the family. After Ra-Mose is sent away to become a scribe, Dinah is released from the Queen's service, but she still chooses to stay in Thebes and waits another seven years for her son's return. In that time Joseph is discovered by the Pharaoh and convinces him that he is indeed a prophet by interpreting the Pharaoh's dream which foretells famine, and becomes the Vizier of Egypt, under the name Zaphnath-Paaneah. Upon Ra-Mose's return, the Queen, now dying, gives Dinah the shawl that Shalem had given her from their first meeting in an attempt of reconciliation. Then Ra-Mose finds out that Dinah is his mother, and her brothers murdered his father. He feels that she is as guilty as her brothers and wants nothing to do with her.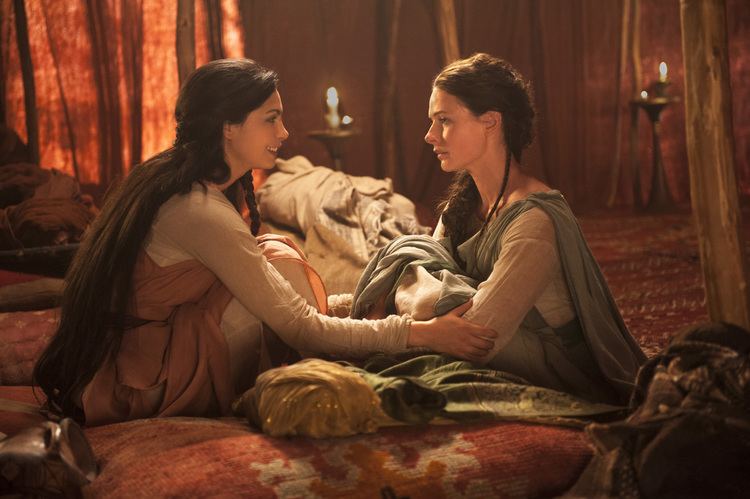 With her purpose for staying in Thebes lost, Dinah leaves to start a new life and later marries her second husband, Benia, whom she had met years earlier when they worked for the Queen in Thebes. However, she is summoned by Ra-Mose at the request of his master to help with the delivery of his child due to her being a very skilled mid-wife and his wife having suffered several miscarriages. The master turns out to be Joseph. After Joseph's wife has given birth to a boy, Ra-Mose begs his mother for forgiveness and asks Dinah to tell him the history of her family. Later that night, Dinah and Joseph reunite for the first time in years, but Ra-Mose erroneously thinks that Joseph took part in his father's murder, and attempts to kill him before Dinah convinces him of his mistake. Enraged, Joseph orders his execution. Dinah pleads for her son to be spared and reminds Joseph of how much they have to carry the burden of their brothers' sins. Although Joseph refuses to listen, he finally relents and commutes Ra-Mose's punishment to banishment. Ra-Mose must assume a new name and he chooses Bar-Shalem after being told his true name in prison by his mother.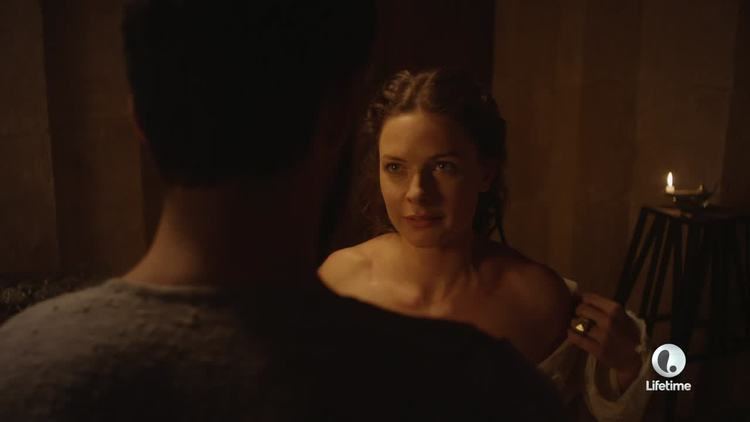 Shortly after, Joseph informs Dinah that their mothers have died; Leah died three years prior, peacefully in her sleep, and Rachel died giving birth to a son, Benjamin. Jacob is now dying and wishes to see all of his children. Dinah initially refuses to see her father, but moved by Joseph's words about putting the past to an end, she agrees. Traveling with her brother and husband, she arrives in Migdal Eder and meets Benjamin for the first time. Dinah visits with Jacob in his final moments, although he doesn't remember why Dinah left, and he dies as she cries in grief for her father's death. Dinah later visits the tent to reminisce her childhood, where she finds the wives of her brothers and their daughters and she sees that her mothers have kept her presence alive in the Red Tent. She leaves the Tent knowing that she will always have a place there with the memories and stories passed down through the generations. Finally at peace, she bids farewell to her extended family and returns to live the rest of her life at Thebes.
Cast
Rebecca Ferguson as Dinah
Minnie Driver as Leah
Morena Baccarin as Rachel
Iain Glen as Jacob
Debra Winger as Rebecca
Vinette Robinson as Bilhah
Agni Scott as Zilpah
Will Tudor as Joseph
Sean Teale as Prince Shalem
Sammy Bennis as Benjamin
Production
Even though The Red Tent had been in development at Lifetime since 2011, production began in May 2014. The miniseries was filmed on location in Morocco.
Reception
The Red Tent was met with mixed to positive reviews. Review aggregator website Rotten Tomatoes reports a 75% approval rating with an average rating of 7.1/10 based on 12 reviews. The website's consensus reads, "While its premise isn't yet fully realized, The Red Tent boasts an appealing lead and enough energy to suggest greater promise." Metacritic, which uses a weighted average, assigned a score of 57 out of 100, based on 12 critics, indicating "mixed or average reviews."
References
The Red Tent (miniseries) Wikipedia
(Text) CC BY-SA