The film competed for the Palme d'Or at the 2012 Cannes Film Festival and received Golden Globe and Screen Actors Guild Award nominations for Kidman's performance.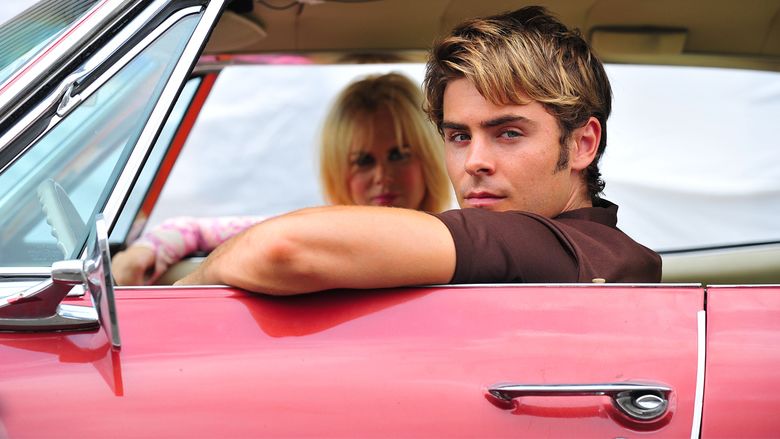 Anita (Macy Gray), the chain smoking black maid of the Jansen family, recounts to an unseen reporter the events of the summer of 1969, when idealistic reporter Ward Jansen (Matthew McConaughey) came back to his fictional hometown of Lately in Moat County, Florida, to investigate the events surrounding a murder in an effort to exonerate a man on death row, Hillary Van Wetter (John Cusack). In 1965, swamp-dwelling alligator hunter and small-time criminal Van Wetter has been jailed for the murder of a violent and unscrupulous local sheriff, Thurmond Call. Four years later, Charlotte Bless (Nicole Kidman), a woman from Mobile, Alabama whom Van Wetter has never met but who has fallen in love with him after exchanging correspondence, is now determined to prove his innocence and have him released so they can marry.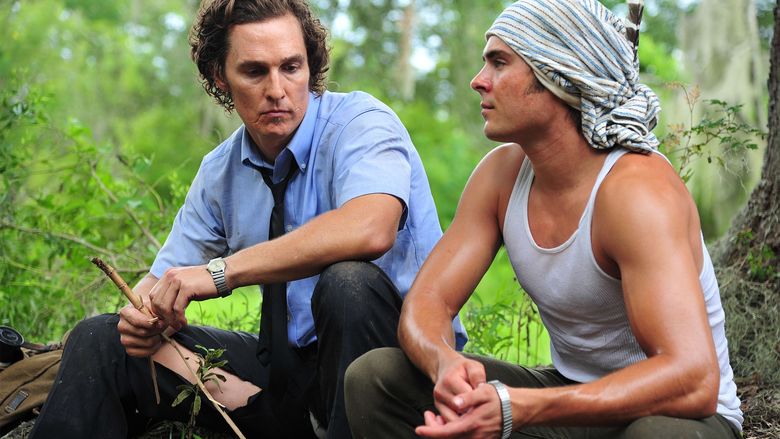 Charlotte requested the help of Ward and his colleague, Englishman Yardley Acheman (David Oyelowo), who are both investigative reporters from The Miami Times. Ward's younger brother, Jack Jansen (Zac Efron), is hired as their driver. Ward has mixed feelings about returning home to his estranged father, who runs a local newspaper and distributes The Miami Times in their town. Both Jansen brothers dislike their father's latest girlfriend, Ellen. Jack now works as a paperboy for his father's business after having been expelled from college for vandalism, ending his prospective career as a professional swimmer. His only real friend is Anita, who brought him and Ward up after their mother left them.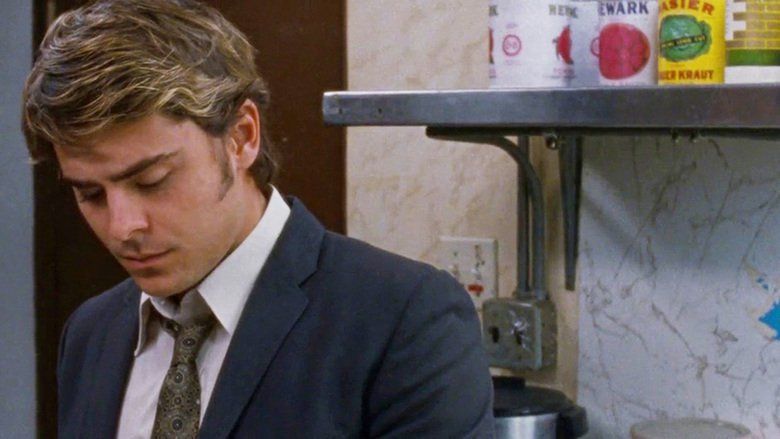 The evidence against Van Wetter is inconsistent and Ward and Yardley are confident they can expose Van Wetter as a victim of redneck justice. Meanwhile, Jack has fallen in love with Charlotte, who only desires Van Wetter. During a day at the beach, Jack gets stung by a jellyfish and has a life-threatening allergic reaction. Charlotte saves his life by urinating on him, an embarrassing circumstance that his father promptly exploits for an article on his newspaper. Anita realizes that Jack can never stop thinking of Charlotte as she is his first true love.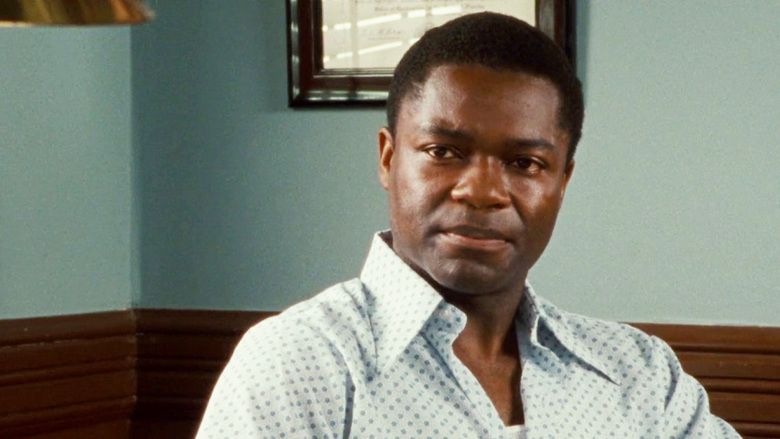 Van Wetter is hostile to the reporters at first, and contrary to the romantic portrayal he had painted of himself in his letters to Charlotte, he reveals himself to be a sexist and rude man with anger issues. One day, after finally acquiring some useful information from Van Wetter, the Jansens travel to meet Van Wetter's uncle Tyree. The man is the only one who can corroborate Van Wetter's alibi, since, according to Van Wetter, the two men were stealing sod from a golf course in Ormond Beach the night of the murder. Tyree, who lives in pitiful conditions in the middle of the swamp with his "white trash" family, is initially ill-disposed and wary of admitting his own crime to save his nephew's life, but finally caves in. In the meantime, Yardley and Charlotte have visited the golf course to verify that side of the story; Yardley comes back claiming to have tracked the developer who bought the sod stolen by Hillary and Tyree, but the man only agreed to talk upon the promise to remain anonymous, so Yardley refuses to disclose his name even to Ward. Satisfied with his findings, Yardley goes back to Miami to start writing the article.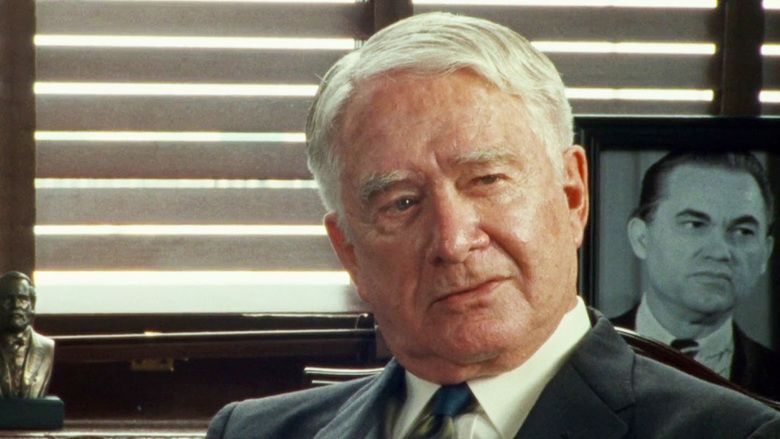 Suspicious of Yardley's motives, Ward decides to go check the truth in Ormond Beach himself, with Jack and Charlotte in tow. During the trip, Ward gets drunk, approaches two black men in a bar, and take them to his motel room. During the night, Charlotte wakes up Jack after hearing alarming sounds from Ward's room, and the two finds Ward tied up, after being raped and tortured by the two men. As Ward is taken to the hospital, Jack does not resent him for secretly being a homosexual or for "what he was into", but just for keeping from him this side of his adult life.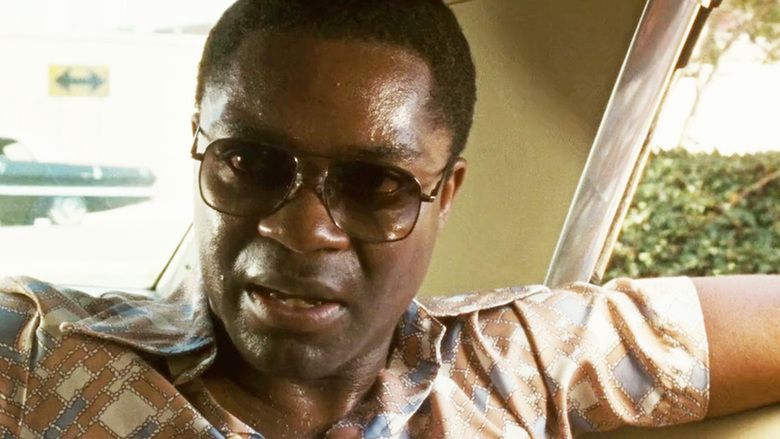 While Ward's still in the hospital, Jack goes to Miami to try and convince Yardley not to publish the article in his brother's name without checking all the facts first. During the confrontation, Yardley reveals he's actually an American pretending to be English to escape discrimination. He also reveals he had given Ward sexual favors in the past, which was the beginning of Ward's guilty, self-hating infatuation with black men.
After the article is published, Van Wetter obtains a pardon and is released from prison. He takes Charlotte away to the swamp to live with him. Months later, she is unhappy with the demeaning lifestyle she has to endure, and sends a letter to Jack telling him she now realizes she made a mistake and plans to reunite with him at his father and Ellen's wedding reception. However, Jack only finds out about the letter one month later, at the very day of the wedding, when Anita, who's been fired from the Jansen household, gives the letter to him, revealing Ellen decided to hide it from Jack.
Since Charlotte is not there, a worried Jack leaves the party to go find her, followed by Ward, who has lost an eye due to the incident at Ormond Beach and is now an alcoholic after Yardley left for New York with a deal to write a book on the Van Wetter case. When Jack and Ward confront Van Wetter, Charlotte has already been killed after Van Watter refused to let her leave to attend the wedding. A fight ensues, and Van Wetter kills Ward as well, by slashing his throat with a machete (the same weapon the sheriff was murdered with), but Jack manages to evade Van Wetter by diving into the swamp; the next morning, he retrieves Ward and Charlotte's bodies and leaves on the boat in which they came.
Anita finishes narrating by revealing Van Wetter was later convicted for the murders of Ward and Charlotte and sent to the electric chair, yet the identity of the sheriff's murderer was never ascertained. Jack would later meet his mother at Ward's funeral, but he would never get over Charlotte.
Matthew McConaughey as Ward Jansen
Zac Efron as Jack Jansen
John Cusack as Hillary Van Wetter
David Oyelowo as Yardley Acheman
Nicole Kidman as Charlotte Bless
Macy Gray as Anita Chester
Scott Glenn as W.W. Jansen
Ned Bellamy as Tyree Van Wetter
After the critical acclaim for his previous film Precious, Daniels was sent many possible scripts for a follow up including several lucrative offers. However he decided to pass on these stating that "I couldn't get off on it" and stating that he instead "with what my spirit told me to do". Daniels had stated that along with Push, he viewed The Paperboy as "some of the great, great novels". He particularly enjoyed the characters in the novel, finding them extremely relatable, though he found the plot was somewhat nonsensical and thus viewed the movie as an attempt to create a more coherent storyline.
Daniels was initially nervous about meeting Kidman although he calmed down once she told him "I'm just a working girl, Lee. You've got to direct me." Kidman herself was unsure if she could portray her character only gaining confidence after Daniels introduced her to several women who, similar to the Kidman's character, had romantic involvement with prisoners, one of whom told her that she believed she could portray such a relationship convincingly. During the shoot Kidman only communicated to Cussak as her character, Charlotte, stating "I wanted to deal with him as the character and have him deal with me as the character". As a joke after filming wrapped, Cussak went up Kidman and formally introduced himself. One notable scene featured Kidman urinating on Effron after he gets stung by a jellyfish. Although neither the actors involved nor Daniels had any problem with filming the scene, Daniels admitted to getting cold feet while editing and consulted with Kidman about possibly removing the scene who reportedly told him ""Lee, you made me pee on Zac Efron. If you don't put it in the movie, you need to man up."
The film premiered on the 65th Cannes Film Festival on May 28, 2012, to mixed reviews. Robbie Collin at The Daily Telegraph wrote that "Readers of the film's Wikipedia page may spot the claim that it received 'the longest sustained standing ovation of the festival at 16 minutes'. As someone who was present at that screening, and the cacophonous quarter-hour of jeering, squawking and mooing that followed, I think Wikipedia may want to clarify its definition of 'standing ovation'." The Guardian surmised, "those who prefer delicate watercolours had better stand well back. It makes a lurid splash." The Paperboy also screened at the 39th edition of the Flanders International Film Festival Ghent, 2012 Ischia Film Festival, 2012 New Orleans Film Festival, 50th New York Film Festival (to which Kidman received a tribute gala), 2012 Toronto International Film Festival, and the 2012 Stockholm International Film Festival.
Reception to The Paperboy have been mixed to negative with some critics comparing it to Lee Daniels' directorial debut, Shadowboxer. Robbie Collin of The Daily Telegraph disliked the film at its Cannes premiere, but positively reappraised it almost a year later on its UK release. "As a piece of art this is all lust, no caution; a heady mirage of sex, swamps and soul music that wants nothing more than for you to share in the joke. Thank goodness I finally got it," he wrote. Most praise has been for Nicole Kidman's portrayal of Charlotte Bless, and Collin wrote that she "has not been this good since Dogville (2003), and...secretes sensuality like a slug does slime". Peter Bradshaw of The Guardian said, "Nicole Kidman really is terrifically good as Charlotte: funny, sexy, poignantly vulnerable". Chris Haydon of Filmoria stated, "Would I recommend you to see The Paperboy? Yes, probably, simply because Kidman needs to be witnessed and noticed for this work. Will it win at Cannes? Absolutely not." And Mary Corliss wrote, "The revelation, however, is Kidman's performance. Renouncing the goddess image she has so frequently assumed, her Charlotte is a ripe, feral creature, working all her sexual wiles just for exercise. With a risky mixture of precision and abandon, Kidman splendidly creates a vision of Southern womanhood at its most toxic... It won't happen, but she deserves the Best Actress prize at this year's Cannes". Sophia Pande of Nepali Times wrote, "The Paperboy may not be to your taste. It is often over the top and very violent, but this is Lee Daniel's style. It is this very style backed by intelligence, undeniable directorial skill, and an intimate knowledge of his deeply flawed but very human characters that make for such a compelling film."
Rotten Tomatoes gives the film a rating of 43%, based on 138 reviews. The site's consensus states: "Trashy and melodramatic, The Paperboy is enlivened by a strong cast and a steamy, sordid plot, but it's uneven and often veers into camp." The staff of The A.V. Club named it the worst film of 2012. The New Yorker movie critic Michael Schulman called the movie "deliriously tawdry and nonsensical".
Singer Mariah Carey wrote and recorded a song titled "Mesmerized" for the film's soundtrack.