6.6

/

10

Alchetron

6.6

Rate This




First episode date

September 26, 2012

Program creator

Dan Fogelman




Final episode date

April 11, 2014




Release date

August 23, 2012 (2012-08-23)

Writer

Pool Kang (comic story), Hwi Kim (screenplay)

Network

American Broadcasting Company

Episodes

22 There Goes the Neighbors HoodSeason 2 - Apr 11 - 2014, 22 There Goes the Neighbors Hood, 21 All That Jazzy JeffSeason 2 - Apr 4 - 2014, 21 All That Jazzy Jeff, 20 Close Encounters of the Bird KindSeason 2 - Mar 28 - 2014, 20 Close Encounters of the Bird Kind, 19 Uncle BenjaminSeason 2 - Mar 21 - 2014, 19 Uncle Benjamin, 18 A Night in (Lou Ferrignos Hibachi) HeavenSeason 2 - Mar 14 - 2014, 18 A Night in (Lou Ferrignos Hibachi) Heaven, 17 Balle Balle!Season 2 - Mar 7 - 2014, 17 Balle Balle!, 16 Oscar PartySeason 2 - Feb 28 - 2014, 16 Oscar Party, 15 Youve Lost That Larry FeelingSeason 2 - Jan 31 - 2014, 15 Youve Lost That Larry Feeling, 14 Man - ActuallySeason 2 - Jan 24 - 2014, 14 Man - Actually, 13 High School ReunionSeason 2 - Jan 17 - 2014, 13 High School Reunion, 12 Fear and Loving in New JerseySeason 2 - Jan 10 - 2014, 12 Fear and Loving in New Jersey, 11 A Christmas StorySeason 2 - Dec 13 - 2013, 11 A Christmas Story, 10 Supreme Like MeSeason 2 - Dec 6 - 2013, 10 Supreme Like Me, 9 Thanksgiving Is No Schmuck BaitSeason 2 - Nov 22 - 2013, 9 Thanksgiving Is No Schmuck Bait, 8 Good Debbie HuntingSeason 2 - Nov 15 - 2013, 8 Good Debbie Hunting, 7 We Jumped the Shark (Tank)Season 2 - Nov 8 - 2013, 7 We Jumped the Shark (Tank), 6 Any Friggin SundaySeason 2 - Nov 1 - 2013, 6 Any Friggin Sunday, 5 ChalloweenukahSeason 2 - Oct 18 - 2013, 5 Challoweenukah, 4 The One With Interspecies F-R-I-E-N-D-SSeason 2 - Oct 11 - 2013, 4 The One With Interspecies F-R-I-E-N-D-S, 3 The NeighboursSeason 2 - Oct 4 - 2013, 3 The Neighbours, 2 September FoolsSeason 2 - Sep 27 - 2013, 2 September Fools, 1 Family ConferenceSeason 2 - Sep 20 - 2013, 1 Family Conference, 22 It Has Begun Season 1 - Mar 27 - 2013, 22 It Has Begun, 21 Mo Purses Mo Money Mo ProblemsSeason 1 - Mar 20 - 2013, 21 Mo Purses Mo Money Mo Problems, 20 Sing Like a Larry BirdSeason 1 - Mar 13 - 2013, 20 Sing Like a Larry Bird, 19 I Believe I Can DriveSeason 1 - Mar 6 - 2013, 19 I Believe I Can Drive, 18 CampingSeason 1 - Feb 27 - 2013, 18 Camping, 17 Larry Bird Presents an Oscar-Winning Film by Larry BirdSeason 1 - Feb 20 - 2013, 17 Larry Bird Presents an Oscar-Winning Film by Larry Bird, 16 Mother ClubbersSeason 1 - Feb 13 - 2013, 16 Mother Clubbers, 15 Space InvadersSeason 1 - Feb 6 - 2013, 15 Space Invaders, 14 The Back NineSeason 1 - Jan 30 - 2013, 14 The Back Nine, 13 Dream WeaversSeason 1 - Jan 23 - 2013, 13 Dream Weavers, 12 Cold WarSeason 1 - Jan 16 - 2013, 12 Cold War, 11 The Gingerbread ManSeason 1 - Jan 9 - 2013, 11 The Gingerbread Man, 10 Juan of the DeadSeason 1 - Dec 12 - 2012, 10 Juan of the Dead, 9 Merry Crap-MasSeason 1 - Dec 5 - 2012, 9 Merry Crap-Mas, 8 Thanksgiving Is for the Bird-KerseesSeason 1 - Nov 14 - 2012, 8 Thanksgiving Is for the Bird-Kersees, 7 50 Shades of GreenSeason 1 - Nov 7 - 2012, 7 50 Shades of Green, 6 Larry Bird and the Iron ThroneSeason 1 - Oct 31 - 2012, 6 Larry Bird and the Iron Throne, 5 Halloween-weenSeason 1 - Oct 24 - 2012, 5 Halloween-ween, 4 Bathroom EtiquetteSeason 1 - Oct 17 - 2012, 4 Bathroom Etiquette, 3 Things Just Got RealSeason 1 - Oct 10 - 2012, 3 Things Just Got Real, 2 Journey to the Center of the MallSeason 1 - Oct 3 - 2012, 2 Journey to the Center of the Mall, 1 PilotSeason 1 - Sep 26 - 2012, 1 Pilot




Cast

Kim Yoon-jin

(Kyung-Hee),

HaRyong Im

(Kim Sang-Young)





Similar

APT (film), Nameless Gangster: Rules of the Time, The Unjust
Neighbors trailer (Korean Movie, 2012)
The Neighbor (Hangul: 이웃사람; RR: Iussaram; also known as My Neighbor) is a 2012 South Korean suspense thriller starring Kim Yunjin in the lead role.
Contents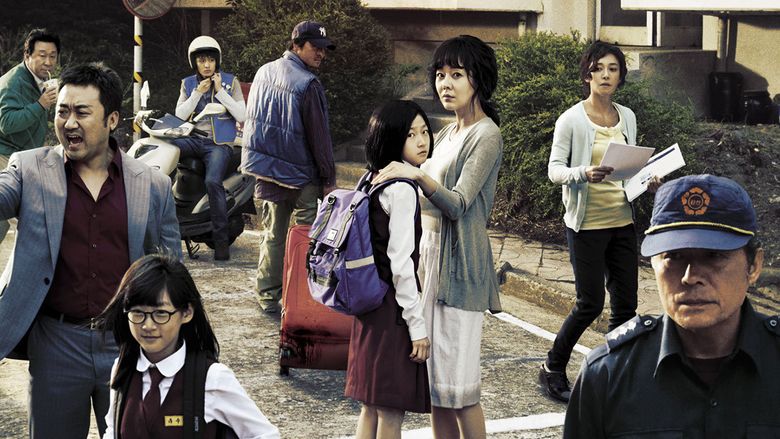 Residents of a small apartment building learn that a serial killer lives within their building. Kyung-hee feels heavy guilt for not being able to prevent her stepdaughter's Murder, so she takes it upon herself to find the killer. Meanwhile, a young girl that resembles the murdered girl becomes the next target of the serial killer.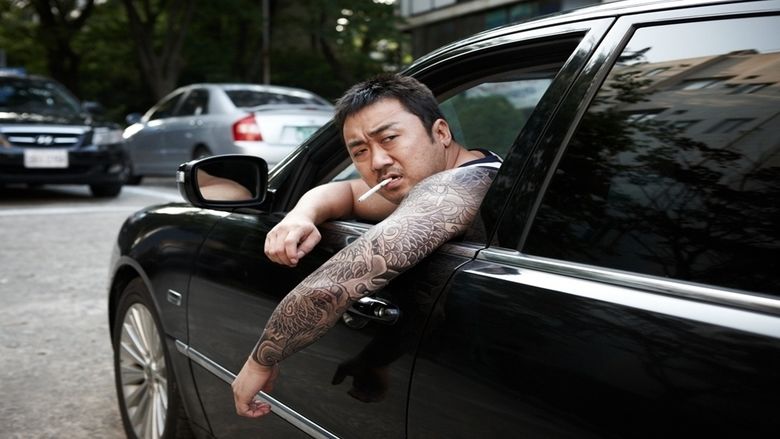 Based on Kang Full's eponymous web-based comic book series (referred to as "webtoon" in Korea), the film sold over 2.43 million tickets, becoming the highest grossing film among the movie adaptations of Kang Full's works.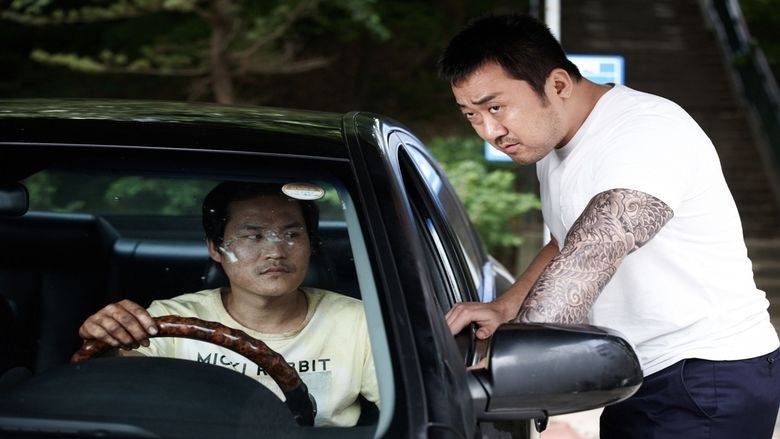 Plot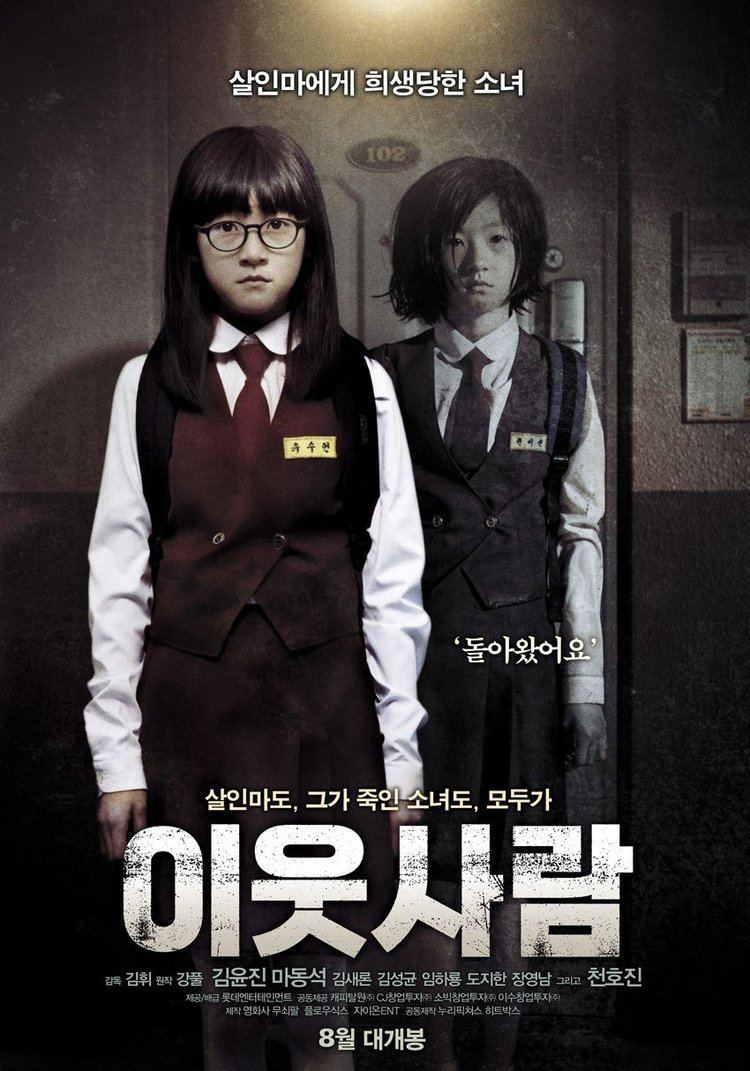 What would you do if you found out someone living in your building is a serial killer? A man, whose identity is known, kills his own neighbors ― including a middle-school girl ― living in his building, and continues to stay there even after committing the grisly murders.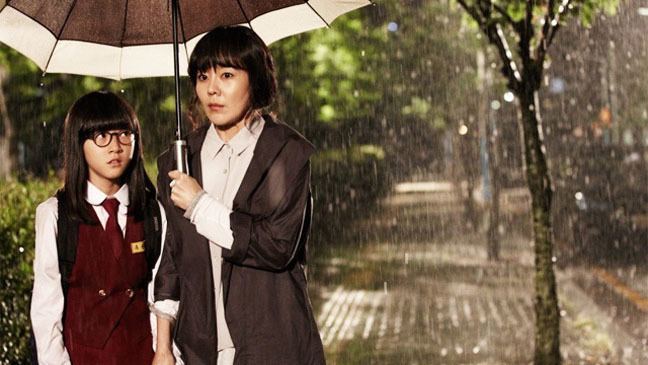 All the neighbors in the film are reluctant to act due to self-interest. One character does not want the property price to fall after a scandal. Another wants to avoid attention from the police, as he has just five months left before his statute of limitations runs out. Some simply do not want to meddle without evidence, clinging to their daily routines. Meanwhile, the criminal continues to kill.
Cast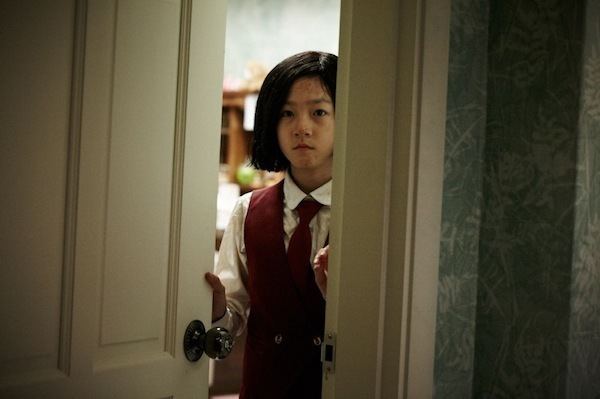 Kim Yunjin - Song Kyung-hee, stepmother of dead girl
Kim Sae-ron - Won Yeo-seon (first victim) / Yoo Soo-yeon
Chun Ho-jin - Pyo Jong-rok
Jang Young-nam - Ha Tae-seon
Im Ha-ryong - Kim Sang-young
Ma Dong-seok - Ahn Hyuk-mo, ex-con and loan shark
Kim Sung-kyun - Ryu Seung-hyuk, crew man of fishing vessel
Do Ji-han - Ahn Sang-yoon
Kim Jung-tae - Kim Jong-guk, ghost
Jung In-gi - Kim Hong-jung, Ahn Hyuk-mo's uncle
Kim Ki-cheon - Hwang Jae-yeon, security guard 1
Cha Hyeon-woo - Detective Lee
Kwak Min-seok - Ahn Dong-joo, pizza store owner
Cha Kwang-soo - Won Jung-man, Won Yeo-seon's father
Awards and nominations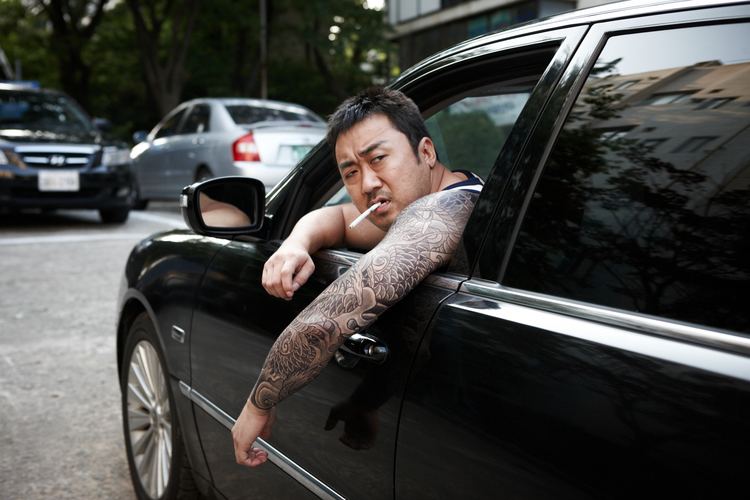 2012 Grand Bell Awards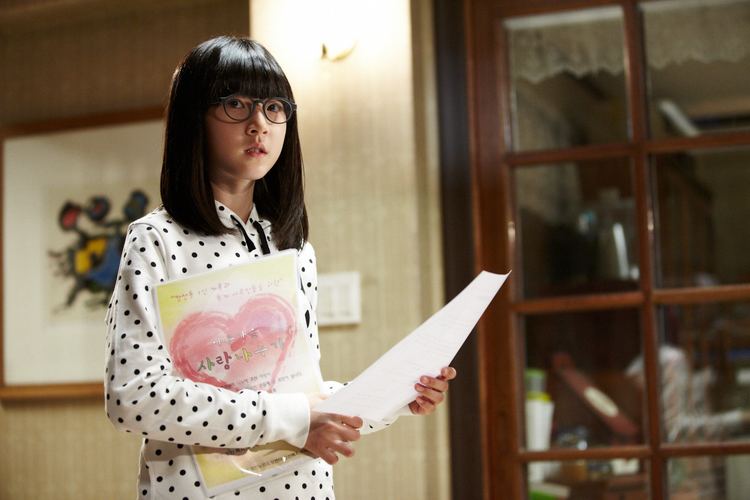 Best New Actor - Kim Sung-kyun
2012 Korean Association of Film Critics Awards
Best New Actor - Kim Sung-kyun
Nomination - Best New Director - Kim Hwi
Nomination - Best Supporting Actor - Ma Dong-seok
Nomination - Best Supporting Actress - Jang Young-nam
2012 Busan Film Critics Awards
Best New Actor - Kim Sung-kyun
2013 Baeksang Arts Awards
Best Supporting Actor - Ma Dong-seok
Nomination - Best New Director - Kim Hwi
2013 Buil Film Awards
Nomination - Best Supporting Actor - Ma Dong-seok
References
The Neighbor (2012 film) Wikipedia
(Text) CC BY-SA
The Neighbor (2012 film) IMDb
The Neighbor (2012 film) themoviedb.org