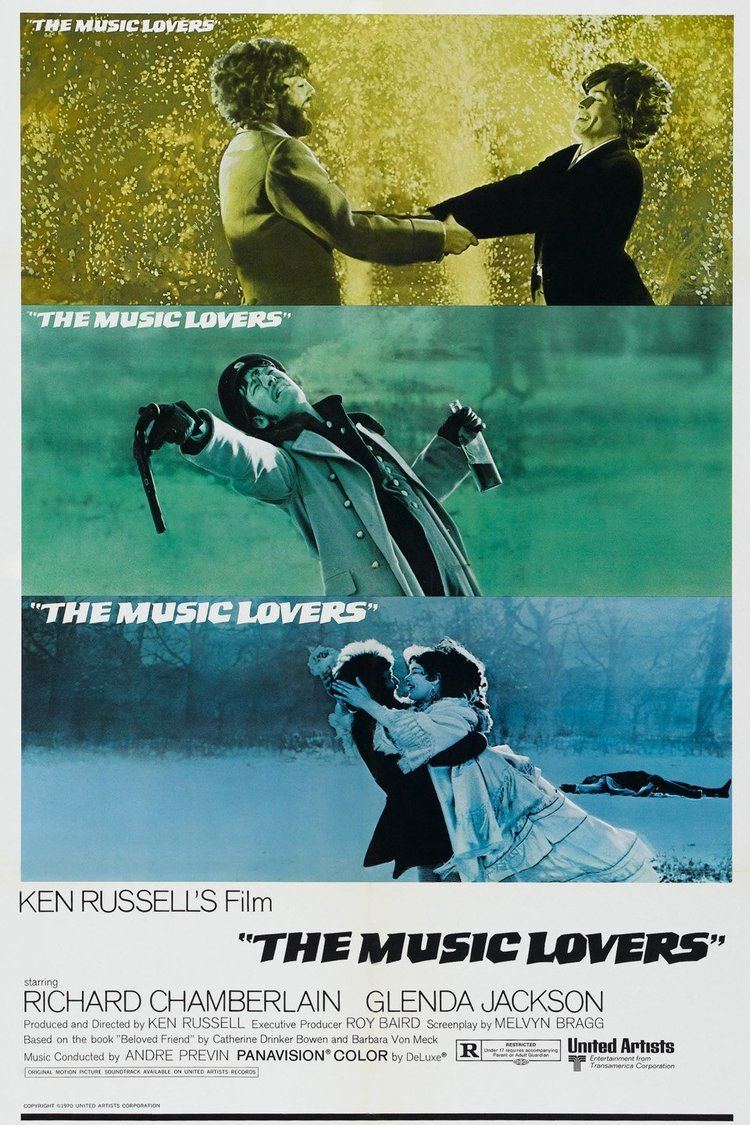 Much of the film is without dialogue and the story is presented in flashbacks, nightmares, and fantasy sequences set to Tchaikovsky's music. As a child, the composer sees his mother die horribly, forcibly immersed in scalding water as a supposed cure for cholera, and is haunted by the scene throughout his musical career. Despite his difficulty in establishing his reputation, he attracts Madame Nadezhda von Meck as his patron. His marriage to the nymphomaniacal Antonina Miliukova is plagued by his homosexual urges and lustful desire for Count Anton Chiluvsky. The dynamics of his life lead to deteriorating mental health and the loss of von Meck's patronage, and he dies of cholera after deliberately drinking contaminated water.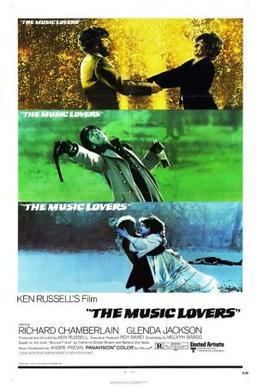 Richard Chamberlain... Pyotr Ilyich Tchaikovsky
Glenda Jackson... Antonina Miliukova
Max Adrian... Nikolai Rubinstein
Christopher Gable... Count Anton Chiluvsky
Kenneth Colley... Modest Ilyich Tchaikovsky
Izabella Telezynska... Nadezhda von Meck
Maureen Pryor... Nina's Mother
Sabina Maydelle... Sasha Tchaikovsky
Andrew Faulds... Davidov
Bruce Robinson... Alexei Sofronov
Ben Aris... Young Lieutenant
Graham Armitage ... Prince Balukin
Georgina Parkinson... Odile (in Swan Lake ballet)
Harry Fielder... Gentleman (uncredited)
Peter White... Von Rothbart (in Swan Lake ballet, uncredited)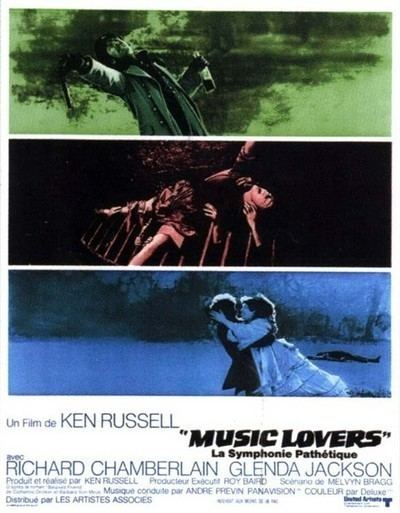 Executive Producer ..... Roy Baird
Original Music ..... André Previn
Cinematography ..... Douglas Slocombe
Production Design ..... Natasha Kroll
Art Direction ..... Michael Knight
Costume Design ..... Shirley Ann Russell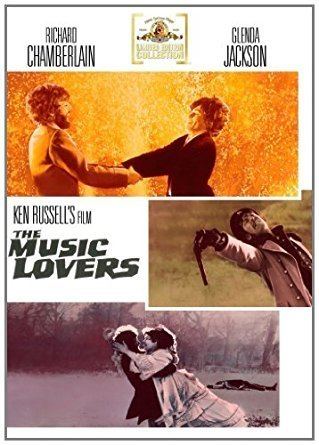 The London Symphony Orchestra, conducted by André Previn, performs excerpts from the following pieces: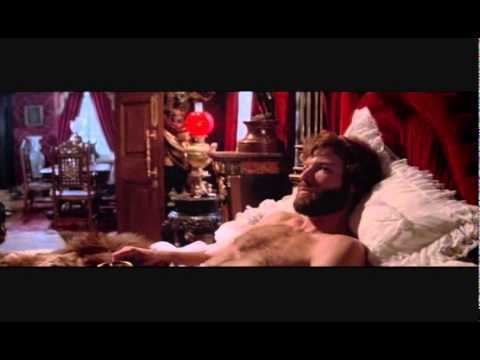 Piano Concerto in B-flat minor (soloist Rafael Orozco)
Eugene Onegin (soprano April Cantelo)
Symphony No. 6 in B minor, Pathétique
Manfred Symphony
Fantasy-Overture Romeo and Juliet
1812 Overture
Incidental music to Hamlet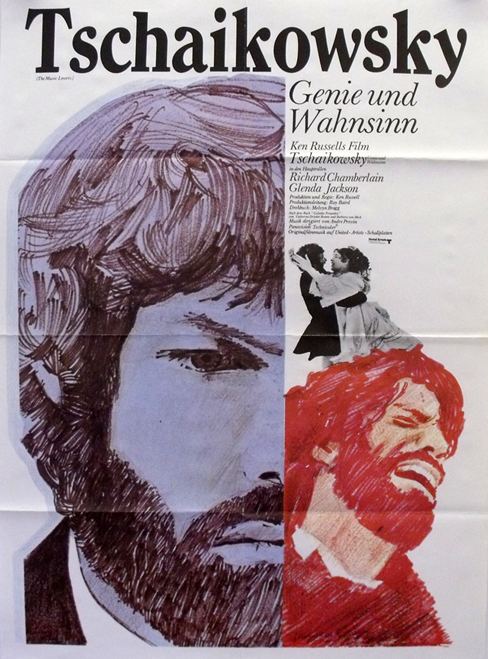 The film received mostly bad reviews when it was released in the United States, but elsewhere has since become somewhat of a cult movie. On July 28, 1991 it aired on the BBC cult film TV series Moviedrome.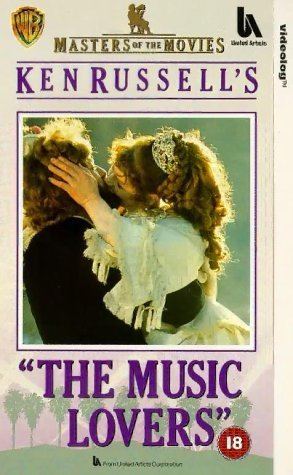 In his review in the New York Times, Vincent Canby stated,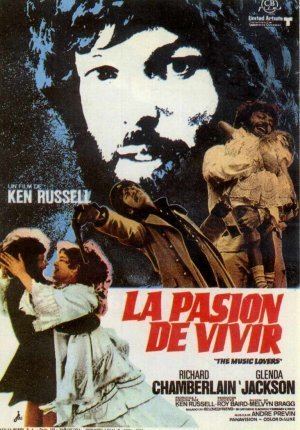 Roger Ebert of the Chicago Sun-Times called it "an involved and garish private fantasy" and "totally irresponsible as a film about, or inspired by, or parallel to, or bearing a vague resemblance to, Tchaikovsky, his life and times."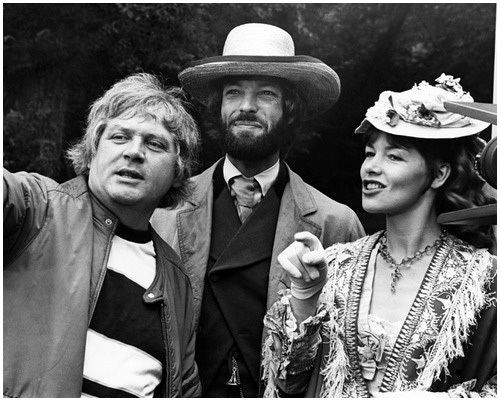 Time said, "Seventy-seven years have passed since Tchaikovsky's death. In this epoch of emancipated morality, it would be reasonable to expect that his life would be reviewed with fresh empathy. But no; the same malignant attitudinizing that might have been applied decades ago is still at work . . . [the film's] arch tableaux, its unstable amalgam of life and art, make it a director's picture . . . attempting to reveal psychology through music, Russell makes every character grotesque, every bar of music programmatic."
Variety opined, "By unduly emphasizing the mad and the perverse in their biopic . . . producer-director Ken Russell and scripter Melvyn Bragg lose their audience. The result is a motion picture that is frequently dramatically and visually stunning but more often tedious and grotesque . . . Instead of a Russian tragedy, Russell seems more concerned with haunting the viewers' memory with shocking scenes and images. The opportunity to create a memorable and fluid portrait of the composer has been sacrificed for a musical Grand Guignol."
In the Cleveland Press, Toni Mastroianni said, "The movies have treated composers notoriously badly but few films have been quite so awful as this pseudo-biography of Tchaikovsky."
Dave Kehr of the Chicago Reader described the film as a "Ken Russell fantasia – musical biography as wet dream" and added, "[it] hangs together more successfully than his other similar efforts, thanks largely to a powerhouse performance by Glenda Jackson, one actress who can hold her own against Russell's excess."
TV Guide calls it "a spurious biography of a great composer that is so filled with wretched excesses that one hardly knows where to begin . . . all the attendant surrealistic touches director Ken Russell has added take this out of the realm of plausibility and into the depths of cheap gossip."
Time Out New York calls it "vulgar, excessive, melodramatic and self-indulgent . . . the drama is at fever pitch throughout . . . Chamberlain doesn't quite have the range required in the central role, though his keyboard skills are impressive."
Pauline Kael would later say in an interview: "You really feel you should drive a stake through the heart of the man who made it. I mean it is so vile. It is so horrible."
The Music Lovers was released to DVD by MGM Home Entertainment on October 12th, 2011 via its DVD-on-demand service available through Amazon.