The Moon-Spinners is a 1964 American Walt Disney Productions feature film starring Hayley Mills, Eli Wallach and Peter McEnery in a story about a jewel thief hiding on the island of Crete. The film was based upon a 1962 suspense novel by Mary Stewart and was directed by James Neilson. The Moon-Spinners was Mills' fifth of six films for Disney, and featured the legendary silent film actress Pola Negri in her final screen performance.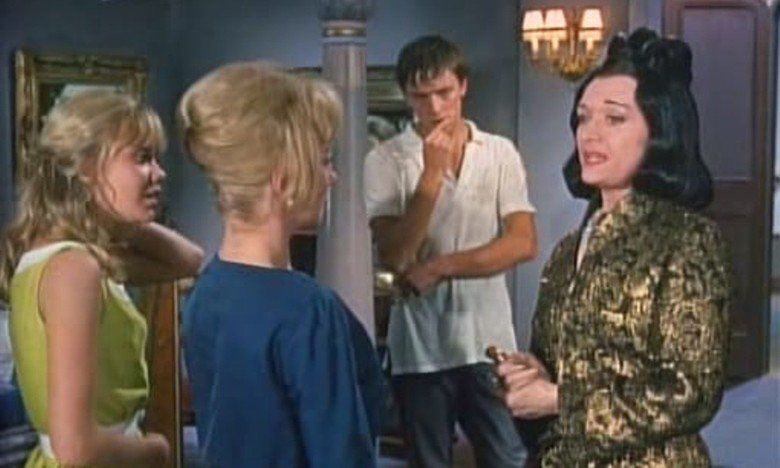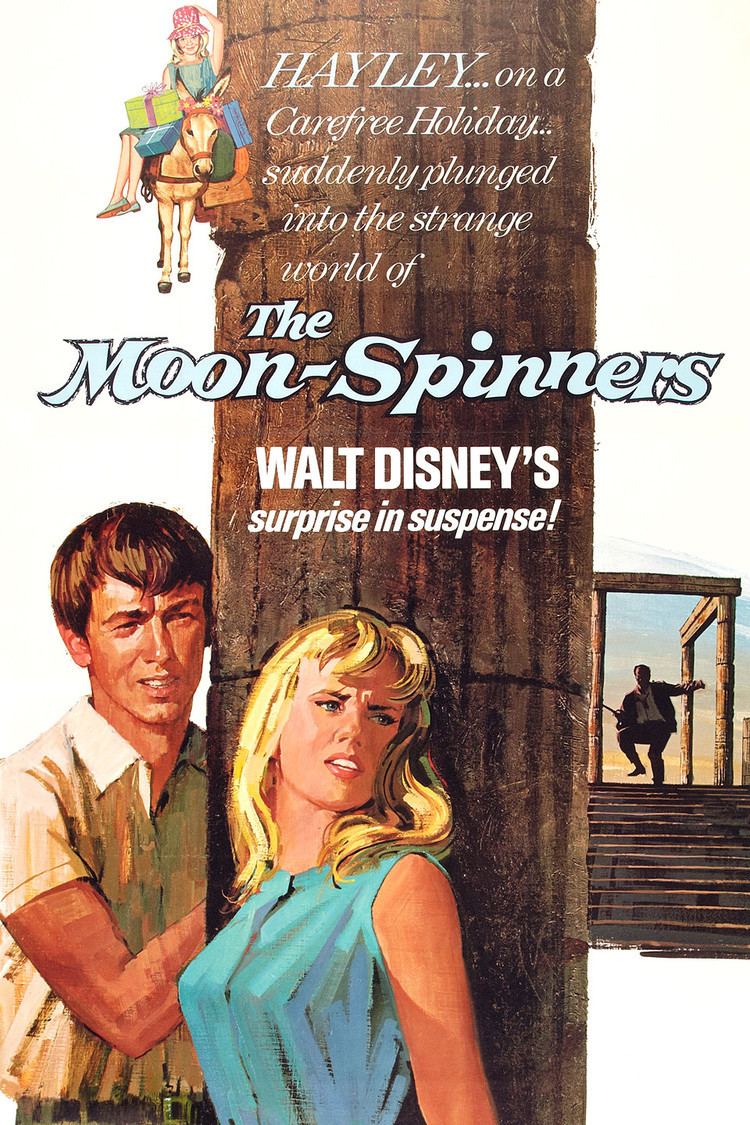 A young English woman named Nicky Ferris (Hayley Mills) takes a trip with her folk musicologist aunt, Frances (Joan Greenwood), to a small coastal inn on the Greek island of Crete.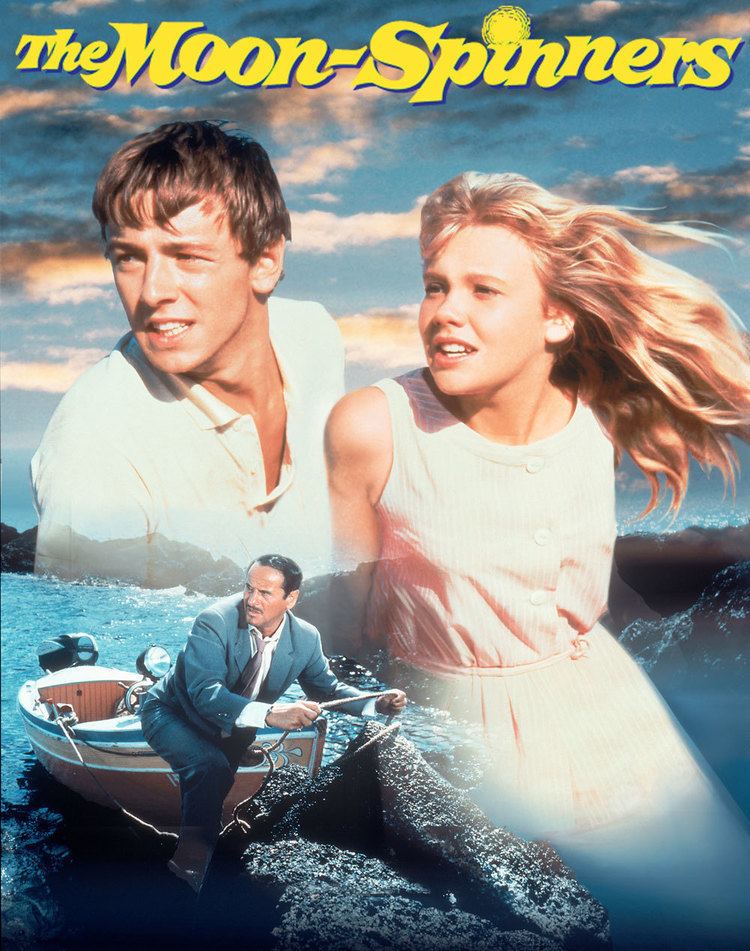 Owner Sophia (Irene Papas) refuses to allow them to stay at her inn, The Moon-Spinners, but Aunt Frances and Sophia's teenage son Alexis (Michael Davis) persuade her into changing her mind. Whilst Nicky and Aunt Frances are in their room, Sophia's brother Stratos (Eli Wallach) demands to know why they chose to stay at his sister's inn and says they should leave, but Aunt Frances insists on staying. Stratos reluctantly agrees to allow them to stay for one night.
During a wedding party at the inn later that evening, Nicky meets a stranger named Mark (Peter McEnery), who invites her and Aunt Frances to have a meal with him. They accept. Their dinner meeting attracts Stratos's suspicious stare, which Nicky notices and points out to Mark. Mark hints there's more to Stratos than appears. At end of the evening, Mark suggests that he and Nicky could meet in the morning to go for a swim in the Bay of Dolphins. Nicky agrees. She comes downstairs the next morning, and quickly learns that Mark has checked out of the inn.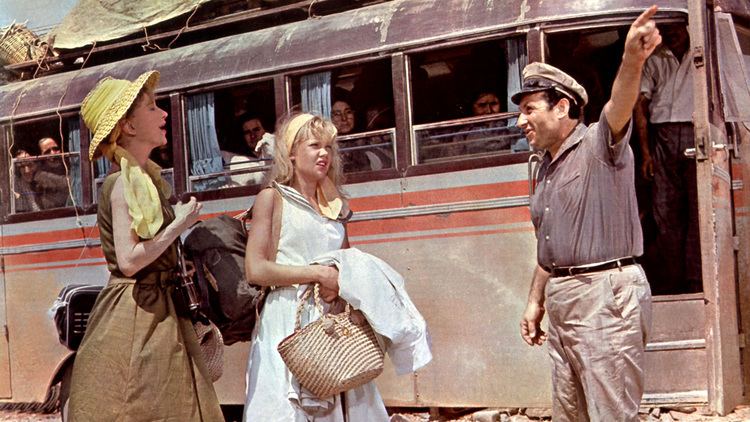 During a walk on the island, she stumbles across Mark who's been shot.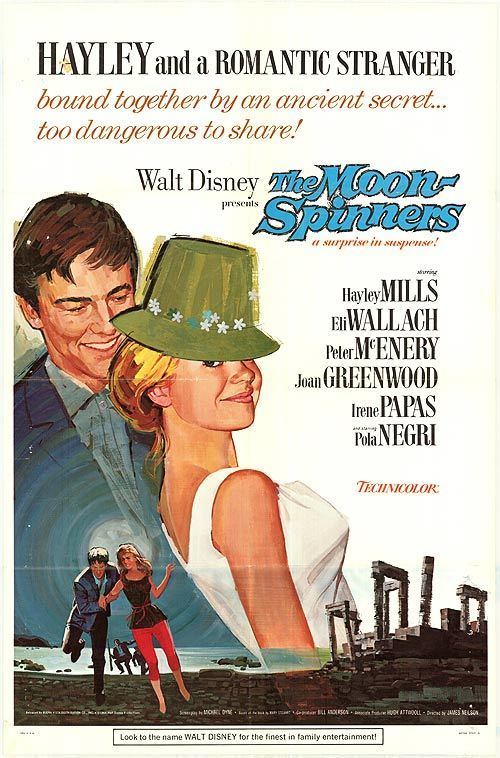 And so her adventure begins, which will lead her to a mysterious wealthy woman, played by former silent film star Pola Negri in her final film role.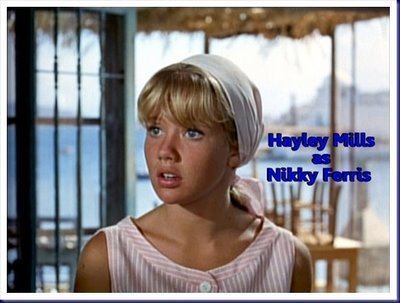 Hayley Mills as Nicky Ferris
Eli Wallach as Stratos
Peter McEnery as Mark Camford
Joan Greenwood as Frances Ferris
Michael Davis as Alexis
Pola Negri as Madame Habib
Irene Papas as Sophia
John Le Mesurier as Anthony Gamble
Paul Stassino as Lambis
Sheila Hancock as Cynthia Gamble
André Morell as Yacht Captain
George Pastell as Police Lieutenant
Tutte Lemkow as Orestes
Steve Plytas as Hearse Driver
Harry Tardios as Bus Driver
Pamela Barrie as Ariadne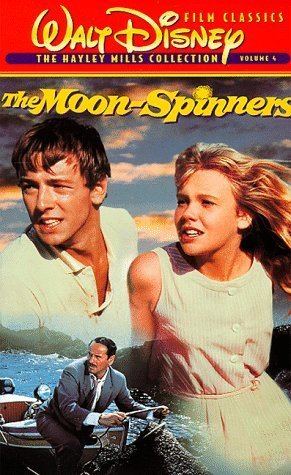 The lead character is somewhat younger than in the novel. Traveling alone in the book, she is accompanied by her aunt in the film. The film is somewhat dark, similar to other Disney live-action features made in the 1950s and 1960s for more mainstream audiences such as 20,000 Leagues Under the Sea and Treasure Island. It was Walt Disney's penultimate live-action film in which he was credited as producer while alive.
Disney persuaded silent film actress Pola Negri, who had been retired for two decades, to return to the screen for this, her final film. Both Mills and Wallach were interviewed extensively about their work with Negri in The Moon-Spinners for the 2006 biographical documentary film Pola Negri: Life Is a Dream in Cinema.