Covid-19
Image Comics




Ongoing series




Jonathan Hickman




2012–ongoing




Monthly




25




Science Fiction




Nick Pitarra






Jonathan Hickman Nick Pitarra




Cris Peter; Rachelle Rosenberg; Jordie Bellaire




East of West, Nowhere Men, Thief of Thieves, Fatale, God Hates Astronauts
The Manhattan Projects is a graphic novel series co-created by writer Jonathan Hickman and artist Nick Pitarra published by Image Comics. It is a story about an alternate history of the end of World War II in which the Manhattan Project was a front for other more esoteric science fiction ideas. The series is a monthly ongoing and began in March 2012 to much critical acclaim.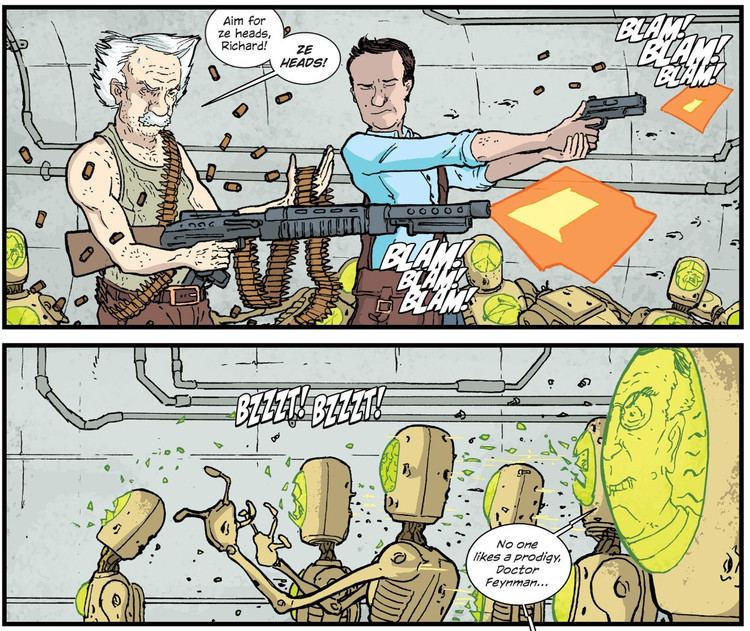 The series was relaunched as Manhattan Projects: The Sun Beyond the Stars on March 11, 2015.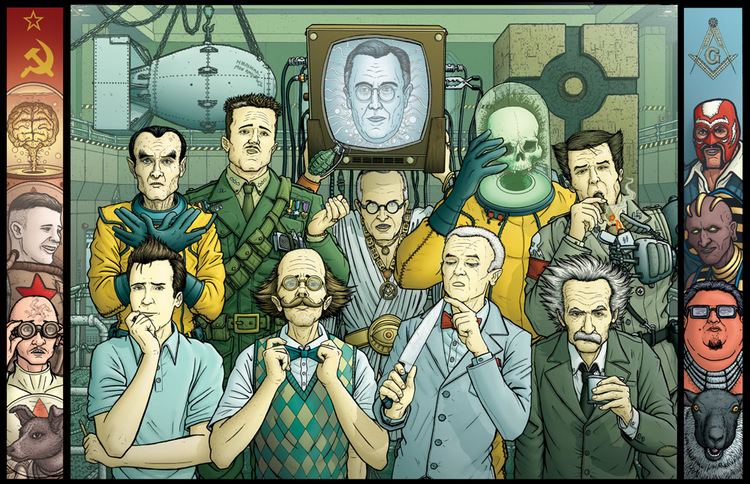 Joseph Oppenheimer, an American physicist with multiple personalities; Robert Oppenheimer's evil twin brother
Albert Einstein, a German physicist and barbarian
Albrecht Einstein, a German physicist and alcoholic from an alternate reality
Richard Feynman, an American physicist and wormholer
Enrico Fermi, an extraterrestrial disguised as an Italian physicist
William Westmoreland, a US Army general and butcher
Harry Daghlian, an irradiated American physicist; the "Atomic Messiah"
Wernher von Braun, a German rocket scientist with robotic prosthetic limbs
Leslie Groves, a US Army general who constantly smokes cigars and prefers the use of bombs in combat
FDR: A.I., the artificial intelligence of the deceased American president, Franklin D. Roosevelt
Lyndon B. Johnson, an American president from Texas
Harry S. Truman, a Freemason and American president
Yuri Gagarin, a Russian cosmonaut and hero
Laika, a Russian space dog who can speak and is much smarter than people think
Helmutt Gröttrup, a German rocket scientist and slave
Dmitriy Ustinov, a Russian Minister of Defense
John F. Kennedy, an alcoholic, drug-addicted, womanizing American president
The Manhattan Projects has been collected into the following trade paperbacks: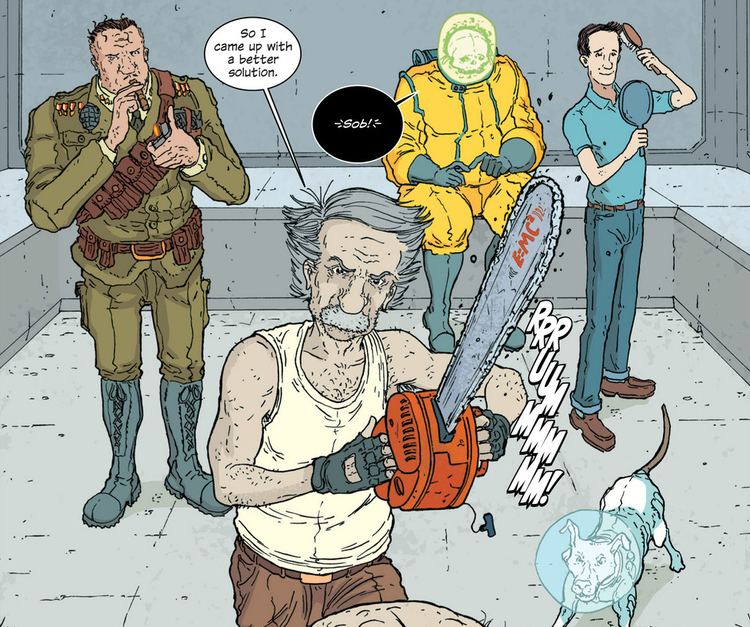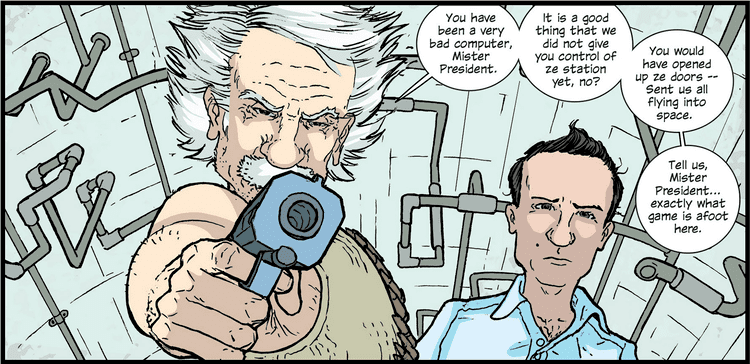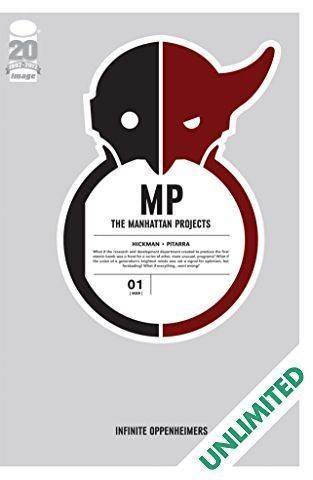 The Manhattan Projects Wikipedia