The picture stars Margaret Lockwood, Phyllis Calvert, James Mason, Stewart Granger and Martita Hunt, and melded together elements of the successful "women's pictures" of the time with distinct new elements.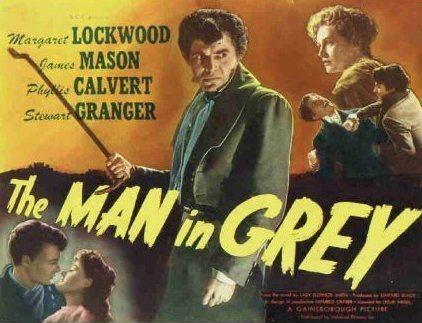 In 1943, a Wren (Phyllis Calvert) and an RAF pilot (Stewart Granger) meet at an auction of Rohan family heirlooms, now all being sold off after the last of the Rohan male line was killed at Dunkirk. After the RAF pilot inadvertently casts aspersions on the Rohan family, the Wren reveals that the last male Rohan was in fact her brother. The RAF man apologises, and reveals that his family are connected to the Rohans in a way, and so they arrange to meet for lunch and at the auction the following day.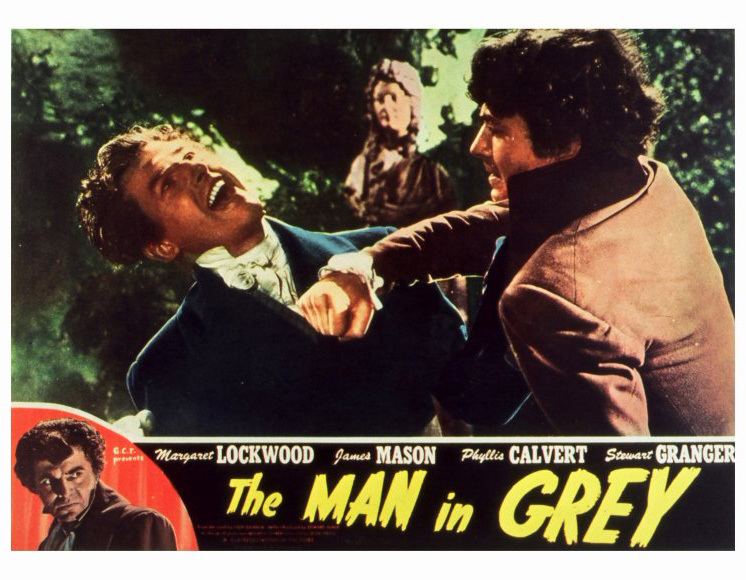 Back in the Regency period, a new teacher arrives at Miss Patchett's school for young ladies at Bath. This is Hesther (Margaret Lockwood), whose family in Manchester has fallen on hard times and are being done a favour by Miss Patchett. She, however, resents living off charity and so she soon afterwards comes into friction with Clarissa (also played by Phyllis Calvert), a minor heiress who is a pupil at the school. In time, Clarissa and Hesther patch up their differences and become friends, soon before Hesther runs away with Barbary, a penniless ensign. Miss Patchett forbids the disgraced name of Hesther to be mentioned at the school as a result and so Clarissa, out of loyalty to her friend, leaves the school.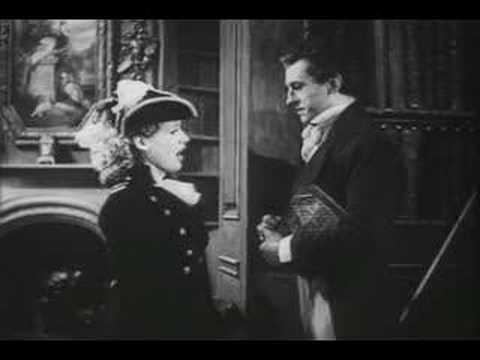 In London, Clarissa's godmother arranges for her to meet the eponymous man in grey (after his grey clothes), Lord Rohan (James Mason), a notorious rake, misanthrope and duelist with a huge fortune. He marries her, though neither of them does so out of love – she does so to please her godmother, and he to gain an heir to the Rohan line – and they live separate lives. Clarissa sees an advertisement for a production of Othello in Saint Albans featuring a "Mrs Barbary", whom she rightly takes to be Hesther under her married name. On the way there in her coach, she is waylaid by a mysterious man (also played by Stewart Granger) who hitches a ride with them to St Albans and turns out to be Rokeby, the actor playing Othello. Hesther is invited to supper after the play by Clarissa, and tells her that Ensign Barbary died in her arms some time past, leaving her penniless. Clarissa promises to get her a position as her son's governess and, though Lord Rohan refuses to grant this position, he does allow Hesther to stay on as Clarissa's companion. Shortly afterwards, when Rohan and Hesther are together, he reveals that he knows she has deceived Clarissa – Hesther in fact left her dissolute husband soon after marrying him, and he had in fact then died in the Fleet Prison – out of ruthless ambition. Rohan admires this and the two begin an affair.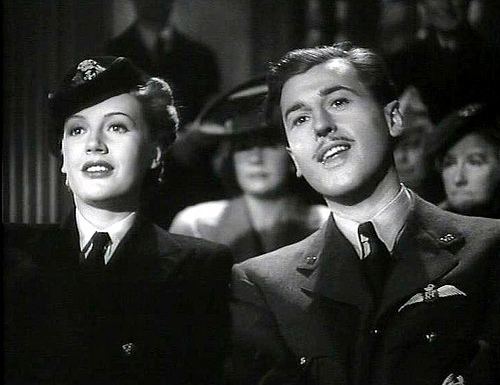 Attending the racing at Epsom Downs, Clarissa and Rokeby meet again and fall further in love. Hesther gets Rohan to give Rokeby a job on his country estate so as to draw Rokeby and Clarissa away from London and, though Rokeby warns Hesther that he knows what she is trying to do, the ploy succeeds. Later, Rokeby and Clarissa return to London separately and then attempt to elope together to recover his estates in Jamaica (lost to slave rebellions), but Rohan stops them and a duel between him and Rokeby ensues in the Vauxhall Gardens, which is broken up by the Prince Regent. Mrs Fitzherbert persuades Rokeby to embark alone, and wait for Rohan to be persuaded into a separation, but Clarissa pursues him to the port to say farewell. In staying out in the rain watching his ship sail away, she catches a fever and, worse still, is taken back to Lord Rohan's London house and not to the place of safety Rokeby had promised. The fever is not necessarily fatal but Hesther – putting Clarissa into a drugged sleep, opening the windows and dousing the fire in her room – ensures that it proves so, so clearing the way for herself to marry Rohan. Shortly after the funeral, Hesther manages to get Rohan to offer her marriage but then Clarissa's page boy Toby reveals Hesther's murder to Rohan. Though he did not love his wife, she was still his wife and a Rohan, and so he beats Hesther to death – for, as his family motto goes, "Who Dishonours Us, Dies."
Back in 1943, it is revealed that the RAF man was the descendant of Rokeby. He and Miss Rohan arrive just too late to buy the item they were looking to purchase at the auction, but they do not mind as they have found each other and fallen in love. They then rush for a London bus, with their love-affair seeming better-fated than that of their ancestors.
Margaret Lockwood ... Hesther
Phyllis Calvert ... Clarissa (19th century, and present day)
James Mason ... Lord Rohan
Stewart Granger ... Rokeby (19th century, and present day)
Harry Scott ... Toby
Martita Hunt ... Miss Patchett
Helen Haye ... Lady Rohan
Beatrice Varley ... Gipsy
Raymond Lovell ... The Prince Regent
Nora Swinburne ... Mrs. Fitzherbert
The novel was published in 1941. The New York Times thought it was old fashioned but enjoyed the depiction of the era saying it created a "lively scene for a sad story." The book was a best seller in the US, selling more than 100,000 copies in 1942.
Margaret Lockwood later wrote that when she heard about the project, she read the novel and thought she would be ideal for the role of Clarissa. She was not pleased to be cast as Hester, but eventually agreed. Lockwood says that James Mason's role was originally offered to Eric Portman who turned it down.
Lockwood was the only one of the four leads to be a star when the film was made. She told a journalist at the time:
It is a part Hollywood would have given to a star like Bette Davis. I intend... to 'give it a go.' Its Regency settings are away from the war. It has plenty of emotional, dramatic quality, yet it calls for subtlety. It is a role I can handle well under English direction, for British studios don't concentrate on glamorising stars to such an extent that they become camera-conscious, thinking only of whether they are at the right angle to the camera.
Stewart Granger was appearing in a production of Rebecca on stage when he was called in to audition. He says he had been recommended to the producers by Robert Donat, with whom Granger had just appeared on stage in To Dream Again. Granger was the last of the four leads cast and was paid £1,000 for 12 weeks work. "I'd have played the part for nothing," he later wrote in his memoirs. "It was such a chance."
The film was shot in Gainsborough Studios.
Phyllis Calvert later said Leslie Arliss was "not at all" responsible for the eventual success of the film:
He was a lazy director; he had got a wonderful job there and he just sat back... Ted Black was the one who would watch it, cut it, and know exactly what the audience would take. I don't say he wanted to do really good films, but he knew where the money was and he made all those escapist films during the war.
James Mason later described his performance as "atrocious".
The film was a massive hit in the UK, turning the four lead actors into stars. Phyllis Calvert later recalled it "had two West End premieres. It had one premiere, got terrible notices, went through the provinces and made so much money that it had to come back to London."
It was the seventh most popular movie at the British box office in 1943. It was the tenth most seen movie of the year in Australia. The movie was also successful when released in France in 1945 and in Germany.
In 1946 readers of the Daily Mail voted it their second most favourite British film of 1939–45.
Screenonline wrote that it was "easy to see why" the film was so well received:
It caught the national mood quite brilliantly, by fusing elements of previously successful "women's pictures" such as Rebecca (US, d. Alfred Hitchcock, 1940), Gaslight (d. Thorold Dickinson, 1940) and of course Gone With The Wind (US, d. Victor Fleming, 1939) with a surprisingly distinctive formula of its own, blending authentic star appeal (James Mason, Margaret Lockwood, Phyllis Calvert, the then newcomer Stewart Granger) with a plot whose novelettish surface concealed an intricate labyrinth of contrasts and doublings: good against evil, obedience against rebellion, male against female and class against class. The ingredients of virtually all the subsequent Gainsborough melodramas can be clearly seen taking root here.
The movie was one of a number of films from the Rank organization released in the United States by Universal. It was not as popular in the United States.
The Monthly Film Bulletin caked the film " an elaborately produced version of Lady Eleanor Smith's novel, which, while good entertainment, is not outstanding, except in so far as it shows a British studio's competence to make this type of lavish literary production which hitherto only Hollywood has been able to do with consistent success. Acting, settings, camerawork, and direction all reach the highest technical standards."