Covid-19
8

/

10

1

Votes

Alchetron

Rate This




United States




Animation





English






Charles Swenson Fred Wolf




December 3, 1979




Our Gang



The Little Rascals Christmas Special is an animated Christmas television special based on the Our Gang comedies of the 1920s, 1930s, and early 1940s. It first aired December 3, 1979 on NBC.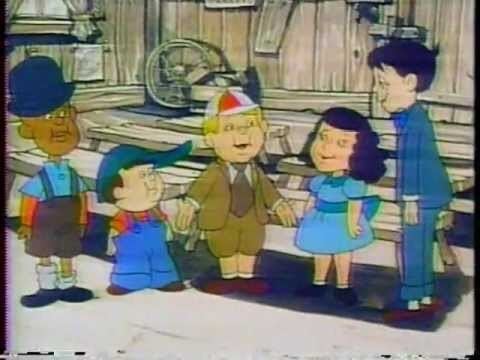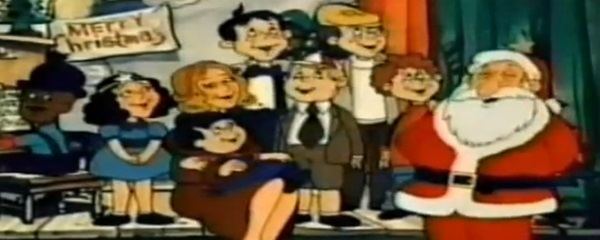 Spanky (Philip Tanzini) and Porky (Robby Kiger)'s mother (Darla Hood) is a single mother during the Depression. Money is tight with very little left over to buy anything nice. When the boys overhear Mom talking on the phone about a Blue Comet, they think she is ordering for them the Blue Comet train set for the holidays. However, Mom wasn't talking about the train, but rather a vacuum cleaner. Realizing that she confused her sons, she exchanges a coat she had ordered for the train. When she gets sick and the boys realize the truth, they enlist the help of the gang to raise the money to get the coat back. Meanwhile, two neighborhood bullies steal the train set so now there are no gifts for the boys or their mom. A grouchy Salvation Army Santa (Jack Somack) arrives to spread cheer.
Philip Tanzini – Spanky
Jim Gatherum (credited as Jimmy Gatherum) – Alfalfa
Randi Kiger – Darla
Al Jocko Fann – Stymie
Robby Kiger – Porky
Jack Somack – Santa
Darla Hood (credited as Darla Hood Granson) – Mom
Matthew Beard (credited as Stymie Beard) – Mr. Klugger (The Butcher)
Cliff Norton – Angry Man
Frank Nelson – Sales Clerk
Melville A. Levin – Delivery Man
Hal Smith – Uncle Hominy (Alfalfa's Uncle)
Naomi Lewis – Sales Lady
Ike Eisenmann – Bully
Executive Producers: Robert L. Rosen, Robert A. King
Writer: Romeo Muller
Director: Charles Swenson, Fred Wolf
Producers: Romeo Muller, Fred Wolf
Voice Talents: Philip Tanzini, Jim Gatherum, Randi Kiger, Al Jocko Fann, Robby Kiger, Jack Somack, Darla Hood Granson, Stymie Beard, Cliff Norton, Frank Nelson, Melville A. Levin, Hal Smith, Naomi Lewis, Ike Eisenmann
Animators: Robert Bachman, David Brain, Lee Mishkin, Fred Crippen, Norton Virgien, Allen Whilzbach, Bill Wolf, Robert Zamboni
Assistant Animators: Phyllis Blumenfeld, Retta Davidson, Auguste Habonsh, John Kafka, Mike Lyman, Grace Stanzell, Ed Wexler
Music: Greig McRitchie
Dialogue Recording: Sound Services Inc.
Editor: Rich Harrison
Production Supervisor: Sherm Thompson
Animation Supervisor: Bill Wolf
Production Manager: Donna Evans
Production Assistants: Caryl Eagle, Michael King, Victoria Larsen, Steven Sanchez, Christine Tomasino
Studio Facilities Manager: Mike Kubina
Background Styling: David McMacken
Animation Checkers: Sara Bleick, Debbie Smith
Ink and Paint Supervisors: Wilma Guenot, Inge Vartian
Assistant Ink and Paint Supervisors: Noriko Hawks, Kitty Schoentag
Inkers: Jackie Gaumer, Colene Gonzales, Miho Nagisa, Else Rehme, Karan Storr
Painters: Ladonna Hanover, Renate Leff, Andy Schoentag
Animation Camera: Take One, Ted Bemiller and Sons
Color: Deluxe Laboratories
Video Tape Transfers: Editel Video
Animation: Murakami Wolf Swenson
Company: King World Productions, Muller-Rosen Productions
The Little Rascals Christmas Special Wikipedia
(Text) CC BY-SA