The Last Tycoon is a 1976 American drama film directed by Elia Kazan and produced by Sam Spiegel, based upon Harold Pinter's screenplay adaptation of F. Scott Fitzgerald's The Last Tycoon. It stars Robert De Niro, Tony Curtis, Robert Mitchum, Jack Nicholson, Donald Pleasence, Jeanne Moreau, Theresa Russell and Ingrid Boulting.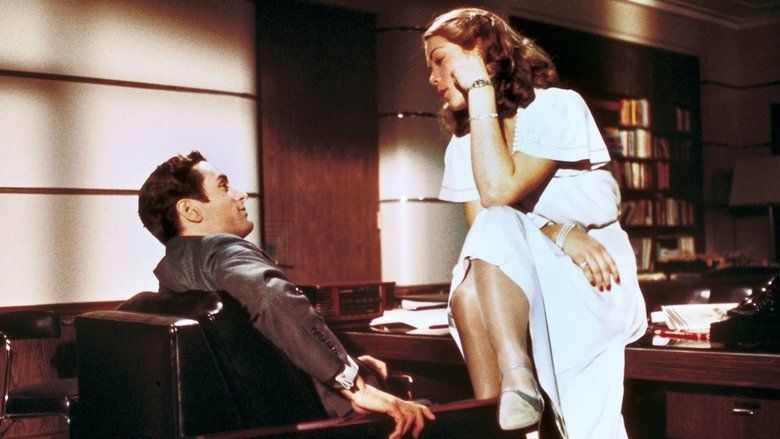 The film was the second collaboration between Kazan and Spiegel, who worked closely together to make On the Waterfront. Fitzgerald based the novel's protagonist, Monroe Stahr, on film producer Irving Thalberg. Spiegel was once awarded the Irving Thalberg Memorial Award.
The Last Tycoon did not receive the critical acclaim that much of Kazan's earlier work received, but it was nominated for an Academy Award for Best Art Direction (Gene Callahan, Jack T. Collis, Jerry Wunderlich).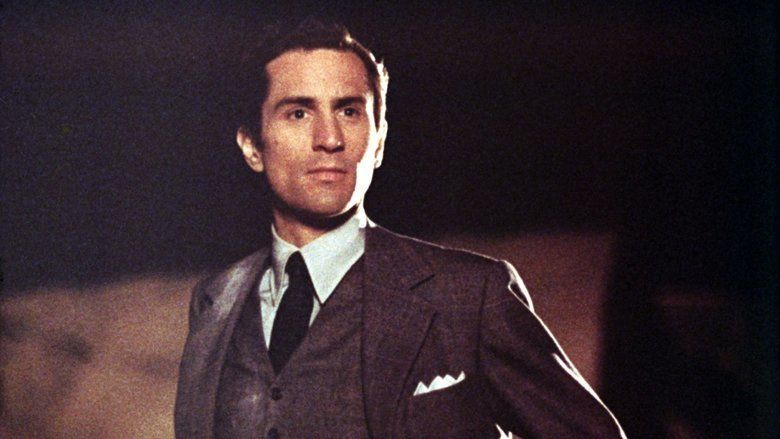 Coincidentally, the story itself was Fitzgerald's last, unfinished novel, as well as the last film Kazan directed, even though he lived until 2003.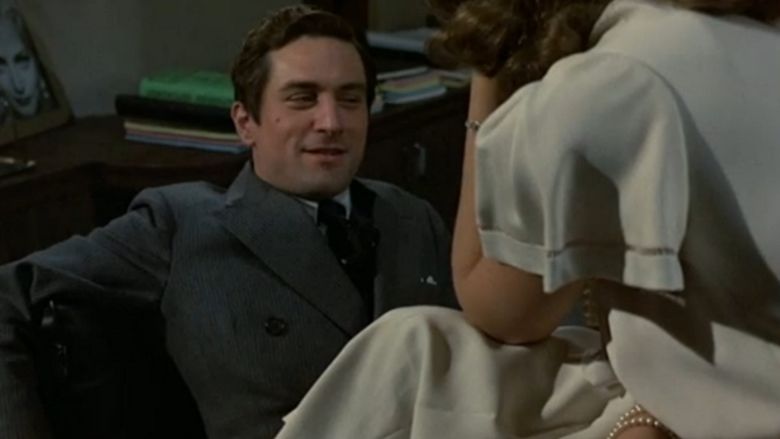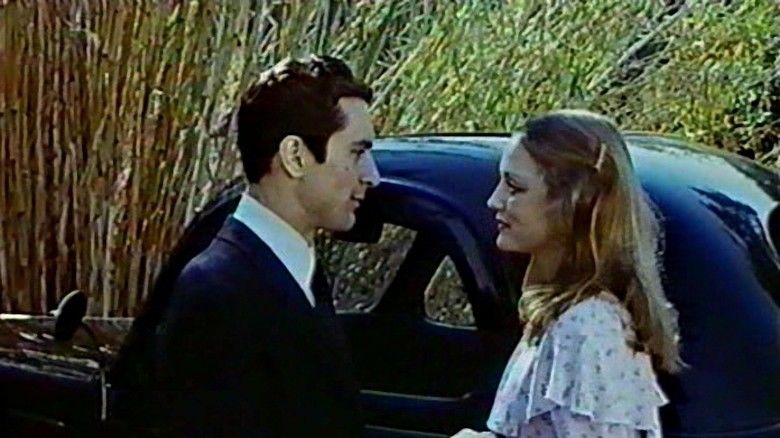 Monroe Stahr is the young production chief and the most creative executive of one of the biggest studios of the Golden Age of Hollywood. He is a tireless worker in a time of turmoil in the industry due to the creation of the Writers Guild of America; Monroe being accustomed to make his underlings, including screenwriters, do whatever he says.
Monroe's life flows between film shootings, industry bosses' machinations, discussions with writers and actors and a battle with an union organizer named Brimmer, whose intrusion he resents. In the meantime, Monroe becomes obsessed with a young woman with a troubled past, Kathleen Moore, who is engaged to be married to another man, while Cecilia Brady, the young daughter of a studio board member, tries in vain to make Monroe see how she truly feels about him.
Pat Brady and other studio executives resent Monroe's neglect and disrespect for their wishes. Seeing his treatment of the union organizer as the last straw, they insist that Monroe go away for a long rest. As his difficulties grow bigger and his health declines, Monroe's life runs to an uncertain but inevitable twilight that echoes a long gone era.
Robert De Niro as Monroe Stahr
Tony Curtis as Rodriguez
Robert Mitchum as Pat Brady
Jeanne Moreau as Didi
Jack Nicholson as Brimmer
Donald Pleasence as Boxley
Ray Milland as Fleishacker
Dana Andrews as Red Ridingwood
Ingrid Boulting as Kathleen Moore
Peter Strauss as Wylie
Theresa Russell as Cecilia Brady
Tige Andrews as Popolos
Morgan Farley as Marcus
John Carradine as Tour guide
Jeff Corey as Doctor
Diane Shalet as Stahr's secretary
Seymour Cassel as Seal trainer
Anjelica Huston as Edna
Author F. Scott Fitzgerald did not live to finish The Last Tycoon, so that the version published in 1941, edited by Edmund Wilson with Fitzgerald's notes, is technically a fragment. The film preserves that fragment through an abrupt kind of editing style and a narrative that flows without conventional shape.
In one of his final notes for The Last Tycoon, Fitzgerald wrote in capital letters: "Action Is Character." This is an objective Kazan, Pinter and De Niro addressed in the attempt to transfer the character of Monroe Stahr to the film.
Jeanne Moreau and Tony Curtis make brief appearances as idols of Hollywood's golden age, whose film in progress is being overseen by Stahr.
The character Monroe Stahr is full of associations to Irving Thalberg, the production chief at M-G-M in the period between the late 20's and 30's. The background is Hollywood in the Golden Thirties, when studios made 30 to 40 productions a year and every backlot could simultaneously contain pictures set in places such as New York City, Africa, the South Pole and Montmartre. The background of the film has a close bond to stories of Hollywood at that time, as well as to Fitzgerald's own life and career.
Thalberg, a "boy genius" until his death at the age of 37 in 1936, was held in high regard inside and outside Hollywood. He appeared to be able to divine successful films continuously, knowing in his head how much a certain kind of picture would gross, which, in turn, told him how much could be spent on its production and still have a profitable venture. Monroe Stahr, played with reticent passion by Robert De Niro (whose lean, dark good looks seem an idealization of Thalberg's) has the same knack, but eventually becomes a casualty of the "new" Hollywood of Wall Street investors, bankers and union organizers that Fitzgerald could see in the future. Thalberg died before being overtaken by defeat, while in the film, Stahr does not.
The theme of unfinished ambitions and the unattained love of the young and beautiful in Hollywood, embodied by the beach house, have great significance for both the Novelist and Director at the end of their luminary careers.
The critical reaction to The Last Tycoon has been mixed. Review aggregator Rotten Tomatoes retrospectively collected reviews from 17 critics to give it a rating of 41%.