The screenplay was written by Marc Norman and Stirling Silliphant adapted from the Robert Syd Hopkins novel, Monkey in the Middle. The novel was written under Hopkins' pseudonym of Robert Rostand. The film represents the last collaboration between Peckinpah and soundtrack composer Jerry Fielding.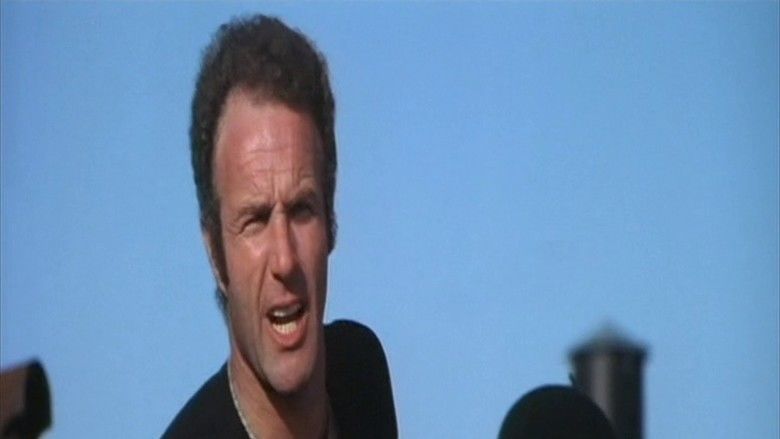 Mike Locken (James Caan) and George Hansen (Robert Duvall) are best friends and private contractors for a private intelligence agency, Communications Integrity or ComTeg, which handles covert assignments for the CIA. At the beginning of the film, Locken and Hansen are helping an East European defector, Vorodny (Helmut Dantine), escape. After delivering the defector to other ComTeg operatives, Locken and Hansen throw a wild party to relax. The next day, they go to a ComTeg safehouse to relieve other agents who have been guarding Vorodny, the defector they previously helped escape.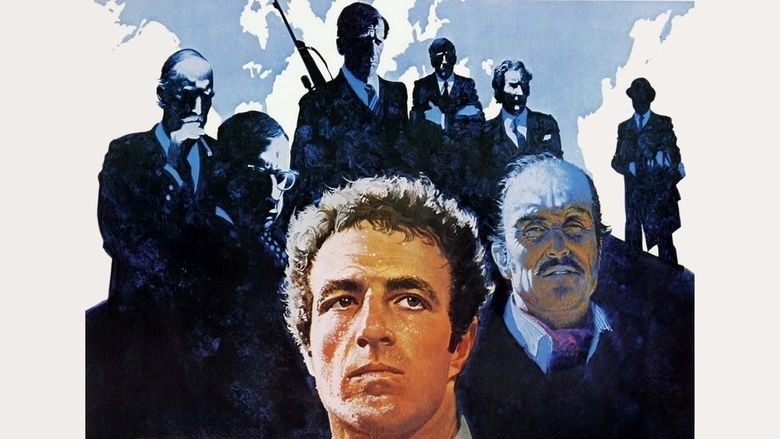 Hansen, having been bought out by an unknown rival group, assassinates Vorodny, and then critically wounds Locken in the knee and elbow, telling Locken that he has "just been retired".
Told that he will be a cripple for life and that his career is apparently at an end, Locken undergoes a long period of rehabilitation when he is subsequently approached with another assignment from his ComTeg contact man, Cap Collis (Arthur Hill). It requires him to protect an Asian client, Yuen Chung. It also gives him the opportunity to seek revenge against Hansen, who is part of the team out to assassinate the client.
Locken, having become well versed in the martial arts using his cane during his rehabilitation, recruits a couple of former ComTeg associates, Mac (Burt Young), a wheelman and a former friend of Locken's, and Miller (Bo Hopkins), a weapons expert, to help him. However, the deal turns out to be an elaborate set-up: part of an internal power struggle between rival ComTeg directors; the aforementioned Cap Collis and his superior, Lawrence Weybourne (Gig Young).
In a subsequent assassination attempt on Chung, Hansen gets the drop on Locken, but is shot and killed by Miller. Locken rebukes Miller for killing Hansen. He later forgives him. A final showdown between the Asian rivals takes place aboard a naval vessel on the Reserve Fleet in Suisun Bay, California with Locken and Mac involved in the fray and confronting Collis one last time.
James Caan as Mike Locken
Robert Duvall as George Hansen
Arthur Hill as Cap Collis
Gig Young as Weybourne
Tom Clancy as O'Leary
Mako as Yuen Chung
Burt Young as Mac
Bo Hopkins as Jerome Miller
Takayuki Kubota as Negato Toku
Victor Sen Yung as Wei Chi
Kate Heflin as Amy
Tiana Alexandra as Tommie
Helmut Dantine as Vorodny
Master Gini Lau/Liu (actor/stunt woman) as Yuen Chung's daughter
Uschi Digard as Girl at Party
Japanese film director Shinji Aoyama listed The Killer Elite as one of the Greatest Films of All Time in 2012. He said, "No other movie has taught me as much about human dignity as The Killer Elite."
In 1977 James Caan said he only did the film because his advisers told him to work with Sam Peckinpah, and he rated it a zero on a scale to ten.
The Killer Elite was released to DVD by MGM on April 1, 2003, on a French Blu-ray by Wild Side (under license from MGM) in 2013, and in 2014 as a limited edition (of 3000) Blu-ray from Twilight Time in the US with the rare 1966 TV adaptation of Noon Wine, directed by Peckinpah for ABC-TV's Studio 67 as an extra. This marked the first time "Noon Wine" had ever been released on home video. This release also features an isolated soundtrack and an excerpt from the Peckinpah film biography Passion and Poetry.