The Impostors is a 1998 American farce motion picture directed, written and produced by Stanley Tucci, starring Oliver Platt, Tucci, Alfred Molina, Tony Shalhoub, Steve Buscemi, and Billy Connolly.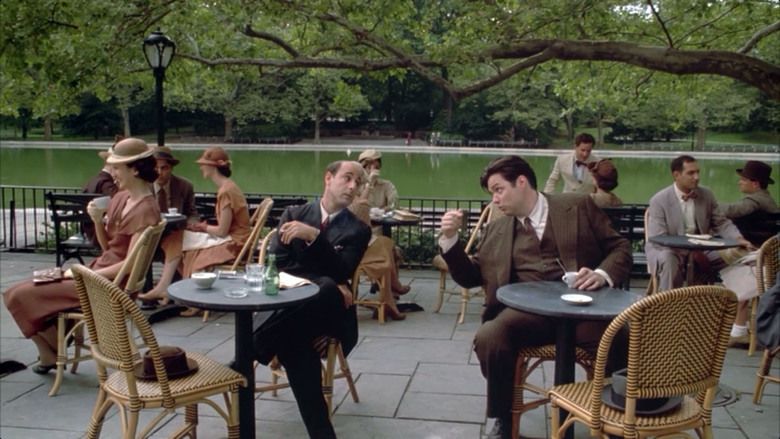 The film, in which Oliver Platt and Stanley Tucci play a Laurel and Hardy-like odd couple of out-of work actors, is set in the depression-era 1930s; indeed, the retro style of the film is a recreation of 1930s screwball comedy. The opening silent sequence harks back to the golden days of silent film. Although the plotting is light, the film is a warm-hearted and charming tribute to the early days of film comedy, fuelled by the eclectic mix of characters, who (as the title suggests) all turn out to be impostors of some kind; but the very diversity of the ensemble turns out to be the film's central point.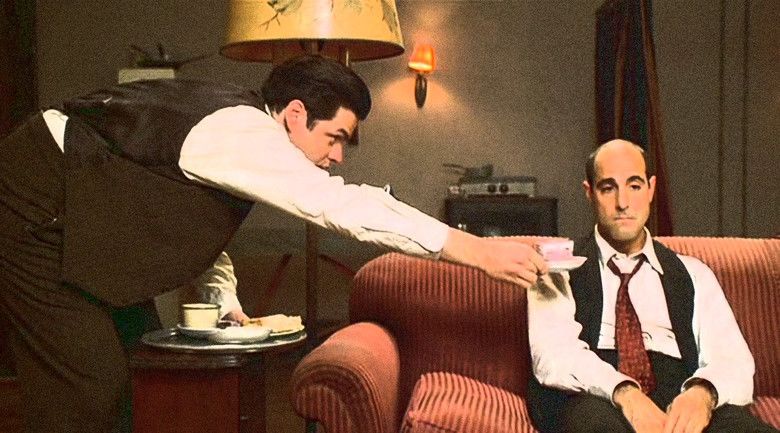 The film was screened in the Un Certain Regard section at the 1998 Cannes Film Festival.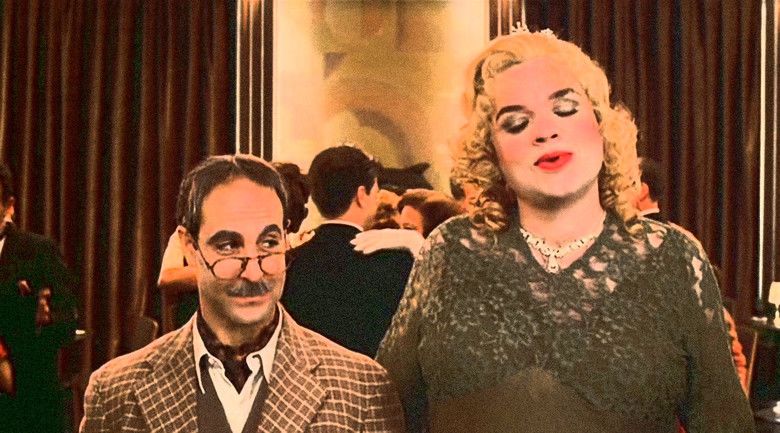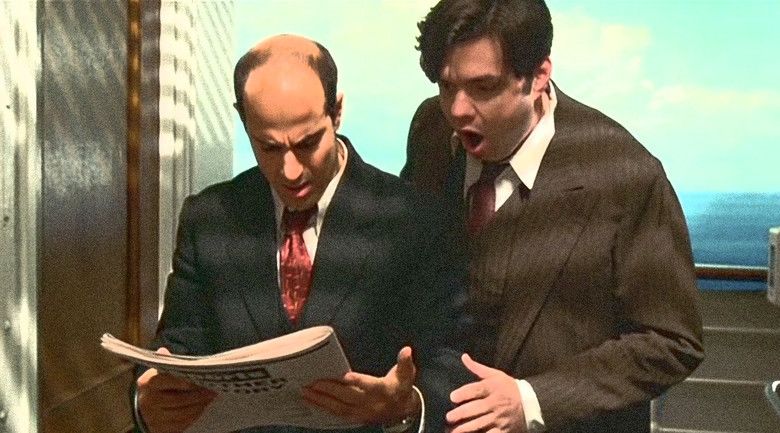 In New York City, 1938 Arthur (Tucci) and Maurice (Platt) scrape a living by petty swindles, practicing their acting technique whenever they can. Following a drunken confrontation with pretentious and dreadful Shakespearean actor Sir Jeremy Burtom (Alfred Molina), they are forced to hide as stowaways on an ocean liner.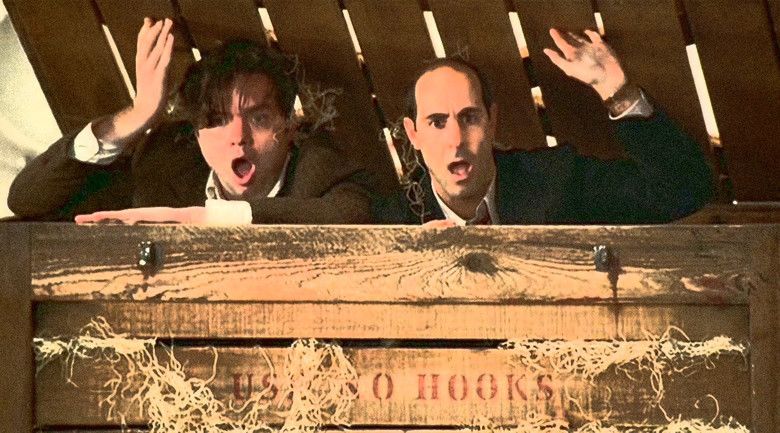 Unfortunately for the duo, Burtom himself turns out to be a passenger on the ship, along with a vividly diverse ensemble of larger-than-life characters: a suicidal crooner named Happy Franks (Steve Buscemi) sobs through a song; Mr. Sparks (Billy Connolly), an aging gay professional tennis player; the first mate Voltri (Tony Shalhoub), who is also a mad bomber with his own language; and many more.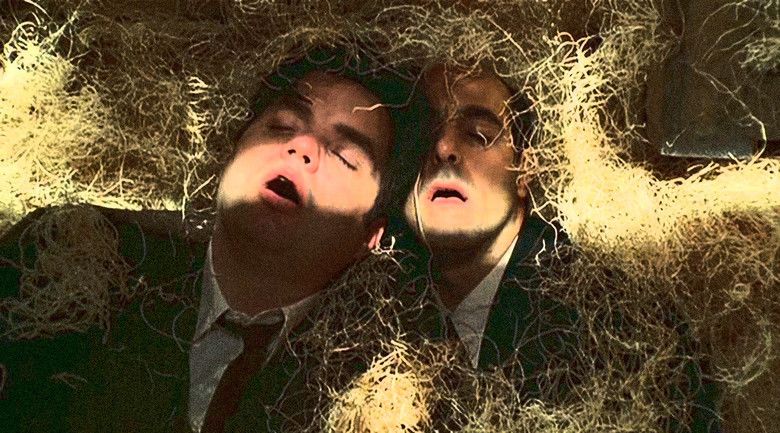 Mistaken identities, pratfalls, slapstick, outrageous dialogue, and general mayhem ensue.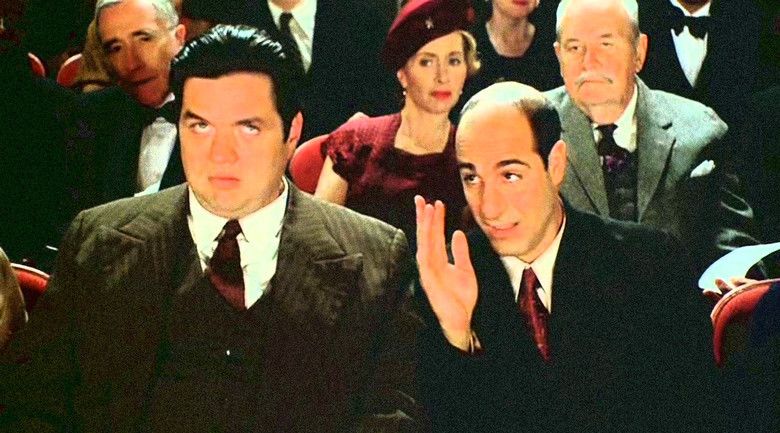 Oliver Platt — Maurice
Stanley Tucci — Arthur
David Lipman — Baker in Kramer's Pastries
Alfred Molina — Sir Jeremy Burtom
Michael Emerson — Burtom's Assistant
Matt Malloy — Mike who plays Laertes in "Hamlet"
Lili Taylor — Lily a.k.a. 'Lil'
Tony Shalhoub — Voltri, First Mate
Teagle F. Bougere — Sheik
Elizabeth Bracco — Pancetta Leaky
Steve Buscemi — Happy Franks
Dana Ivey - Mrs. Essendine
Hope Davis - Emily Essendine
Allison Janney — Maxine
Matt McGrath — Detective Marco
Richard Jenkins — Johnny Leguard
Isabella Rossellini — The Veiled Queen
Allan Corduner - Captain
Campbell Scott — Meistrich
Billy Connolly — Mr. Sparks, the Tennis Pro
Lewis J. Stadlen - Bandleader
Woody Allen — Audition Director (uncredited)
Despite the star-studded cast (among the uncredited cameos are Woody Allen as a neurotic casting director), the film received generally mixed reviews. The Impostors holds a 62% rating on Rotten Tomatoes.