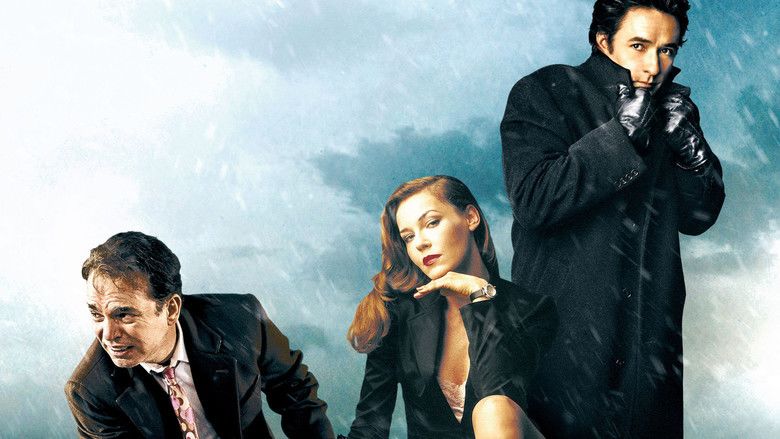 On Christmas Eve in Wichita, Kansas, mob lawyer Charlie Arglist and crooked businessman and pornographer Vic Cavanaugh gather together the $2 million they have stolen from their boss Bill Guerrard. While it initially appears that there will be an easy getaway for the pair, they learn that the roads out of the city are too icy to drive on. Vic takes the cash for safe-keeping and they split up and try their best to evade being captured by Guerrard and his men, who have discovered their scheme.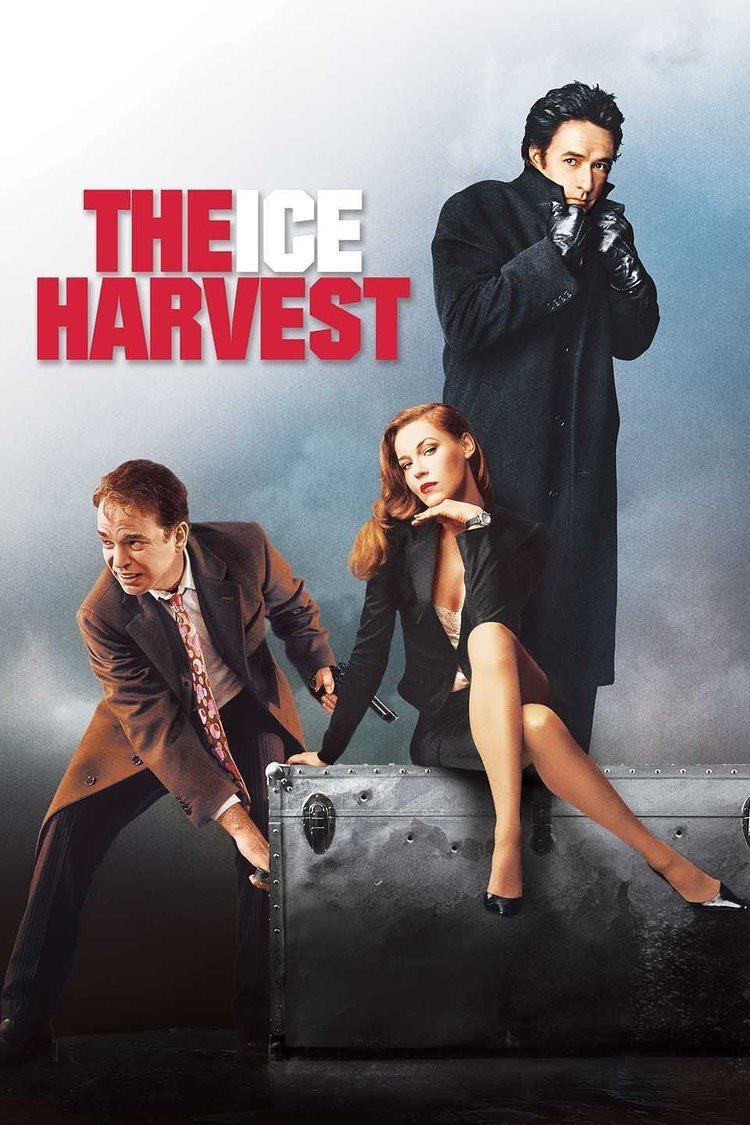 Charlie visits Sweet Cage, a local strip-club, owned by Renata Crest, a woman whom Charlie has long lusted after, and she quickly deciphers that he's hiding something. He hints at the existence of the money, and she suggests they go off together. Before they can do that, however, she tasks Charlie to find an incriminating picture of a local politician, at a hotel. Charlie goes there and runs into his friend Pete, who is married to Charlie's ex-wife. Pete is very drunk, and tags along with Charlie for as long as it takes for Pete to pass out.
Charlie goes back to Renata and gives her the photo, and she tells him that Vic had called her earlier and said that Charlie had been right about mob enforcer Roy Gelles tailing them. Charlie goes to Vic's house and finds Vic's wife dead. Vic arrives and reveals that he's locked Roy in an industrial trunk. The two stuff Roy, in the trunk, in Charlie's ex-wife's Mercedes (which Charlie borrows after Pete vomits in Charlie's Lincoln) and head for a local lake. On the way, Roy continues yelling at the two of them, and Vic gets annoyed and shoots at the trunk. Charlie and Vic get the trunk down to the dock, but it's shot open from the inside and Roy gets out, shooting Vic in the process. A shootout ensues, ending with Roy dead and Vic fallen into the frozen lake. Charlie realizes that Vic was going to kill Charlie and take the money for himself, and leaves Vic to die.
Returning to Sweet Cage, Charlie finds that Bill Guerrard himself has come and tied Renata up. Charlie finds a shotgun in the bar and turns it on Guerrard. Another shootout ensues, with Charlie being injured and Guerrard killed. Charlie and Renata go back to her house, and Charlie finds the money hidden there. It's revealed via flashback that Vic and Renata were planning to go off together after Vic had killed Charlie. Charlie kills Renata just before she can kill him.
Charlie and Pete then drive off together, deciding to make new names for themselves.
John Cusack as Charlie Arglist
Billy Bob Thornton as Vic Cavanaugh
Connie Nielsen as Renata Crest
Randy Quaid as Bill Guerrard
Oliver Platt as Pete Van Heuten
Mike Starr as Roy Gelles
Ned Bellamy as Sidney
T.J. Jagodowski as Officer Tyler
David Pasquesi as Councilman Williams
Frequent Harold Ramis collaborator Bill Murray was reportedly offered a role. Monica Bellucci was originally set to play the role of Renata, but had to leave due to her pregnancy. Ramis almost had to close production for a day due to the weather, which would have spoiled his tradition of never losing a shooting day.
The film is based on the Scott Phillips novel The Ice Harvest. Filming took place exclusively in Illinois, on a $16,000,000 budget.
The DVD 'extras' consist of:
Alternate ending, number 1: has Charlie getting injured when Ned backs into him, then eventually walking away into an empty field.
Alternate ending, number 2: also has Charlie getting injured when Ned backs into him, but as he lays there, he recalls a day in Renata's bar with Vic, when Vic asks Renata if she ever performs nude for her customers, as Charlie is curious. Renata asks Charlie if that's what he wants, and he replies, 'Gosh, only if you want to.' She admonishes them to go home, but they talk a bit, and then Charlie pitches his 'idea' to Vic. Charlie is then back in the present, walking away into the empty field.
A short outtake performed by Thornton in his Sling Blade character 'Karl Childers' persona (voice), to the amusement and laughter of the assembled cast and crew.
A 17-minute featurette about the film, with author Phillips and screenwriters Russo and Benton.
A 13-minute featurette about the film, with the principal cast, director, and producers, about the character's motivations and personalities, Ramis's reasons for using Chicago (his home town) suburb locations to represent Wichita Falls, the film noir aspects of the picture, and cinematographer Kivilo's choice of colors used and captured on film.
A 6-minute featurette about the lake/dock scene – how it was constructed and filmed and what and how special effects were used, including using paraffin to represent ice.
Director's commentary.
The Ice Harvest opened in 1,550 theaters in North America and grossed $3,740,799 averaging $2,413 per theater and ranking 10th at the box office. The film ended up earning $9,016,782 domestically and $1,140,186 internationally for a total of $10,156,968 falling short of its $16 million budget.
The film received mixed to negative reviews and has a rating of 46% on Rotten Tomatoes based on 130 reviews with an average rating of 5.5 out of 10. The consensus states "The Ice Harvest offers a couple of laughs, but considering the people involved, it should be a lot funnier."
James Berardinelli of Reelviews gave the film 2 and a half stars out of four, saying, "Despite its brevity, it seems padded, with all sorts of irrelevant scenes and dead-end subplots taking up time. [...] Next time, Ramis should work to his strengths, and film noir isn't one of them. The Ice Harvest will have melted away long before the turkey leftovers are polished off."
Roger Ebert gave the film 3 out of 4 stars and said: "I liked the movie for the quirky way it pursues humor through the drifts of greed, lust, booze, betrayal and spectacularly complicated ways to die. I liked it for Charlie's essential kindness, as when he pauses during a getaway to help a friend who has run out of gas. And for the scene-stealing pathos of Oliver Platt's drunk, who like many drunks in the legal profession achieves a rhetorical grandiosity during the final approach to oblivion. And I liked especially the way Roy, the man in the trunk, keeps on thinking positively, even after Vic puts bullets through both ends of the trunk because he can't remember which end of the trunk Roy's head is at. Maybe it's in the middle."