For this production RKO Radio Pictures built on their movie ranch a massive medieval city of Paris and Notre Dame Cathedral, one of the largest and most extravagant sets ever constructed.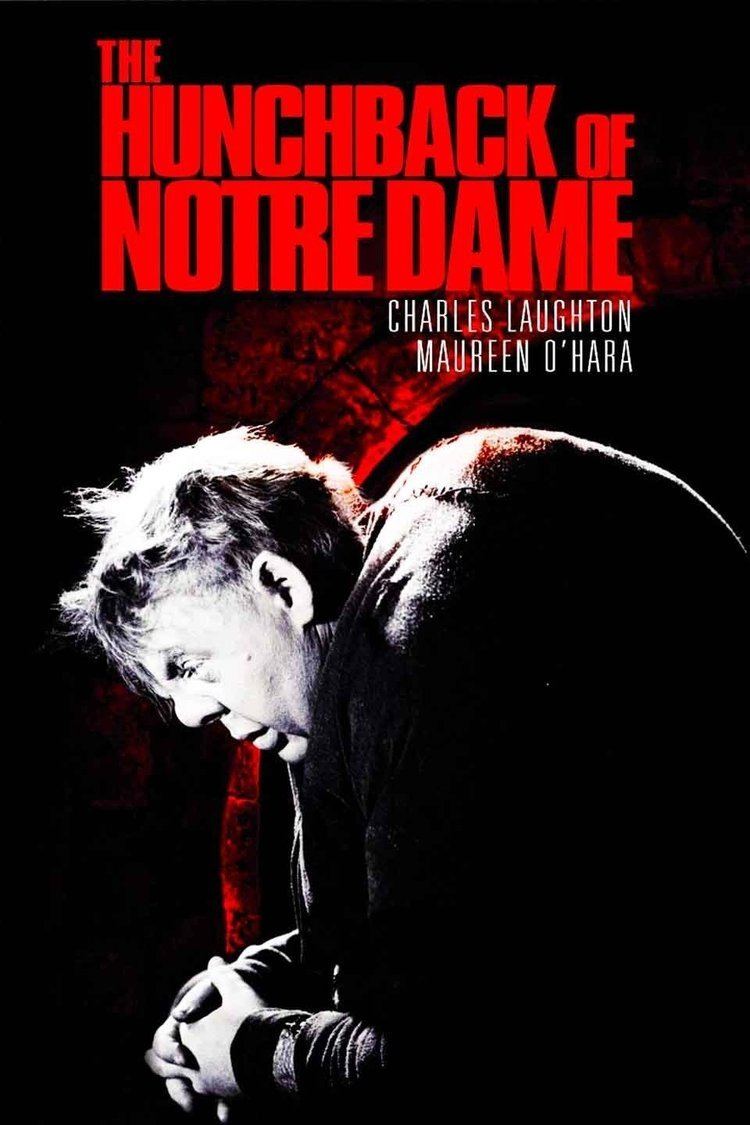 Prologue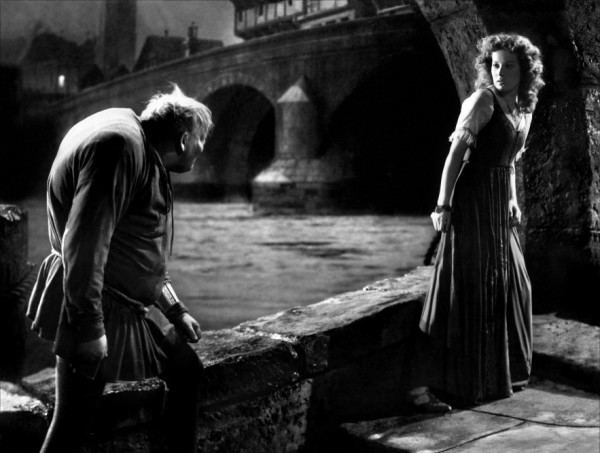 "With the end of the 15th century, the Middle Ages came to a close. Europe began to see great changes. France, ravaged by a hundred years of War, at last found peace. The people under Louis XI felt free to hope again ~ to dream of progress. But superstition and prejudice often stood in the way, seeking to crush the adventurous spirit of man."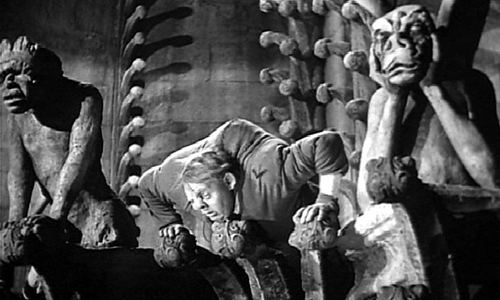 Synopsis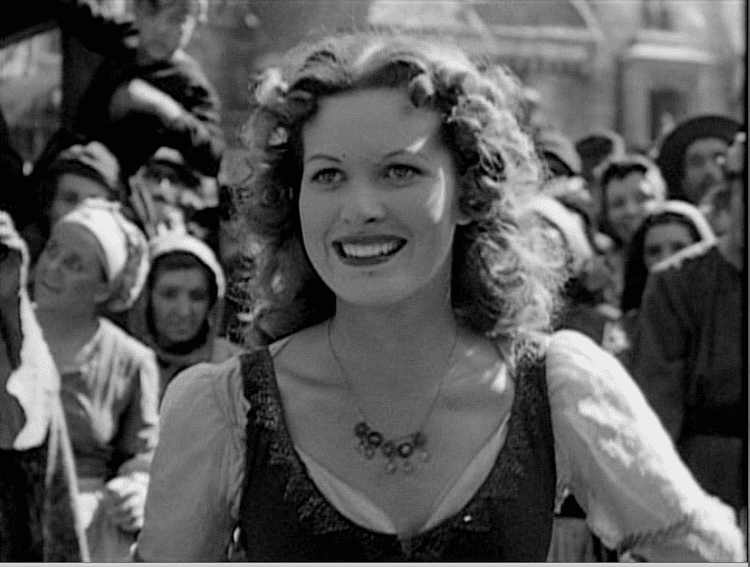 The film opens with Louis XI, the King of France, and Jean Frollo, the King's Chief Justice of Paris, visiting a printing shop. Frollo is determined to do everything in his power to rid Paris of anything he sees as evil, including the printing press and gypsies, who at the time are persecuted and prohibited from entering Paris. That day is Paris' annual celebration, the Feast of Fools. Esmeralda, a young gypsy girl, is seen dancing in front of an audience of people. Quasimodo, the hunchback and bell ringer of Notre Dame Cathedral, is crowned the King of Fools until Frollo catches up to him and takes him back to the church.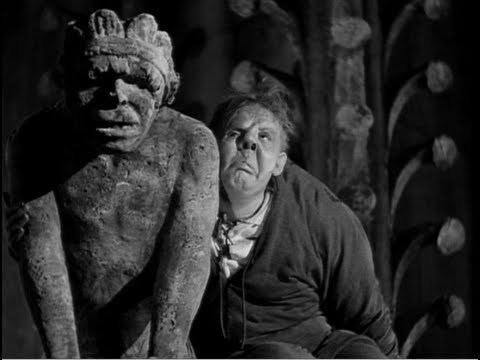 Esmeralda is caught by guards for entering Paris without a permit and is being chased after until she seeks safety in Notre Dame, in which Claude, the Archbishop of Paris and Jean's brother, protects her. She prays to the Virgin Mary to help her fellow gypsies only to be confronted by Jean Frollo, who accuses her of being a heathen. Afterwards, she asks King Louis to help her people, to which he agrees. Frollo then takes her up to the bell tower where they encounter Quasimodo, of whom she is frightened. She tries to run away from the hunchback until he catches up to her and physically carries her away. Pierre Gringoire, a poor street poet, witnesses all this, and calls out to Captain Phoebus and his guards, who capture Quasimodo just in time. Esmeralda is then saved and starts falling in love with Phoebus. Gringoire later trespasses the Court of Miracles but is saved by Esmeralda from hanging by marrying him.
The next day, Quasimodo is sentenced to be lashed in the square and publicly humiliated afterwards. Frollo, seeing this, realizes that he can't stop the sentence because it already happened, and abandons him instead. However, Esmeralda arrives and gives him water, and this awakens Quasimodo's love for her.
Later that night, Esmeralda is invited by the nobles to their party. Frollo shows up to the party, where he confesses to Esmeralda his lust for her. Afterwards, she dances in front of the nobles and moves away from the crowd with Phoebus to a garden where they share a moment between each other. Frollo then kills Phoebus out of jealousy, and Esmeralda is wrongly accused of his death. Afterwards, Gringoire visits Esmeralda in her prison cell to console her. Frollo confesses the crime to his brother, and intends to sentence Esmeralda to death for it (which he does), saying that she has "bewitched" him. After Esmeralda is about to be hanged in the gallows, Quasimodo saves her by taking her to the cathedral.
When Gringoire and Clopin realize that the nobles are planning to revoke Notre Dame's right of sanctuary, they both try different methods in order to save Esmeralda from hanging. Gringoire writes a pamphlet that will prevent this from happening, and Clopin leads the beggars to storm the cathedral. Frollo confesses his crime to King Louis, for which Louis orders Olivier to arrest him. Afterwards, the King talks to Gringoire after reading his pamphlet. Meanwhile, Quasimodo and the guards of Paris fight off Clopin and the beggars. Afterwards, he sees Frollo in the bell tower seeking to harm Esmeralda, and throws him off the cathedral top. Later that morning, Esmeralda is pardoned and freed from hanging, and her Gypsy people are also finally freed. Then, she leaves with Gringoire and a huge crowd out of the public square. The film makes it clear that in the end Esmeralda truly loves Gringoire. Quasimodo sees all this from high on the cathedral and says sadly, to a gargoyle, "Why was I not made of stone, like thee?", and the film ends.
Charles Laughton as Quasimodo
Sir Cedric Hardwicke as Judge Jean Frollo
Thomas Mitchell as Clopin Trouillefou
Maureen O'Hara as Esmeralda
Edmond O'Brien as Pierre Gringoire
Alan Marshal as Captain Phoebus
Walter Hampden as Archbishop Claude Frollo
Harry Davenport as King Louis XI
Katharine Alexander as Madame de Lys
George Zucco as Procurator
Fritz Leiber as Old Nobleman
Etienne Girardot as the King's Doctor
Helene Whitney as Fleur de Lys
Mina Gombell as Queen of Beggars
Arthur Hohl as Olivier
Curt Bois as Student
George Tobias as Beggar
Rod LaRocque as Phillippe
Spencer Charters as Court Clerk
Kathryn Adams as Fleur's Companion
Dianne Hunter as Fleur's Companion
Siegfried Arno as Tailor
The characters of Claude Frollo and Jehan Frollo are changed as in the 1923 film. Instead of being the bad archdeacon as in the novel, Claude is good, and his original position as a villain was given to his younger brother, Jehan, who was a drunken student in the novel and again portrayed as an older man instead of a teenager. The only difference in this film is that Claude (credited as "Archdeacon" in the end credits) is portrayed as the Archbishop of Paris, and Jehan (known in the film as "Jean Frollo" or simply "Frollo") is portrayed as a judge and a close advisor to the King.
The film was nominated for two Academy Awards:
Academy Award for Best Original Music Score (Alfred Newman)
Academy Award for Best Sound (John Aalberg)
Frank S. Nugent of The New York Times wrote a mostly negative review of the film, finding it "little more" than "a freak show". Though he acknowledged it was "handsome enough of production and its cast is expert," he called it "almost unrelievedly brutal and without the saving grace of unreality which makes Frankenstein's horrors a little comic." Variety called the film a "super thriller-chiller" but found that the elaborate sets tended to overwhelm the story, particularly in the first half. Harrison's Reports wrote, "Very good! Audiences should be thrilled anew by this lavish remake of Victor Hugo's famous novel." Film Daily called it "compelling, dynamic entertainment." John Mosher of The New Yorker wrote that Laughton "achieves something like a tour de force. The lines themselves (such modernisms as 'to buy protection'), along with a perfunctory plot arrangement, are among the weak features of the film, which otherwise is a vivid pictorial drama of fifteenth-century Paris." E. H. Harvey of The Harvard Crimson said that the film "in all is more than entertaining." He said that "the mediocre effects offer a forceful contrast to the great moments" in the film.
The movie was very popular but because of its cost only made a profit of $100,000.
The Hunchback of Notre Dame was released on September 21, 2001 on DVD by Image Entertainment. It was issued on Blu-ray disc by Warner Brothers on June 9, 2015.