The Human Comedy is a 1943 American drama film directed by Clarence Brown and adapted by Howard Estabrook. It is often thought to be based on the William Saroyan novel of the same name, but Saroyan actually wrote the screenplay first, was fired from the movie project, and quickly wrote the novel and published it just before the film was released. The picture stars Mickey Rooney with Frank Morgan. Also appearing in the film are James Craig, Marsha Hunt, Fay Bainter, Ray Collins, Van Johnson, Donna Reed and Jackie 'Butch' Jenkins. Robert Mitchum (as "Quentin") and Don DeFore appear together as boisterous soldiers in uncredited supporting roles.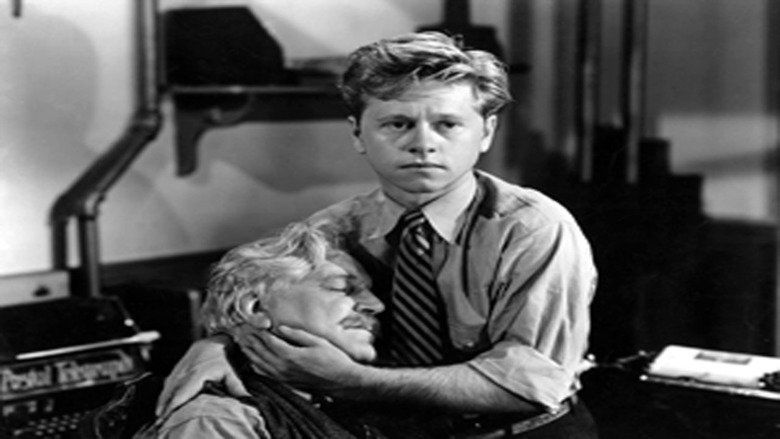 The film is the story of a teenaged Homer Macauley (Mickey Rooney) in high school, working part-time as a telegram delivery boy, in the fictional town of Ithaca, California, during World War II. The effects of the war on the "Home Front" over a year in Homer's life are depicted in sentimental scenarios involving himself, his family, friends, and neighbors, and acquaintances encountered. The storyline is directed by a narrator, Homer's deceased father (Ray Collins).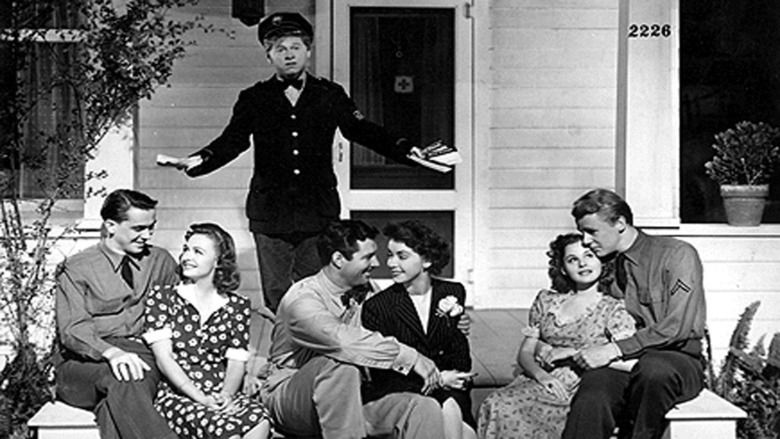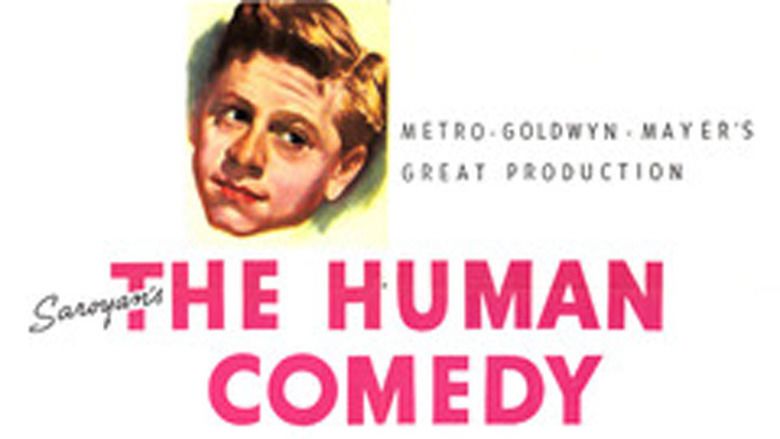 Mickey Rooney as Homer Macauley
Frank Morgan as Willie Grogan
James Craig as Tom Spangler
Marsha Hunt as Diana Steed
Fay Bainter as Mrs. Macauley
Ray Collins as Mr. Macauley
Van Johnson as Marcus Macauley
Donna Reed as Bess Macauley
Jackie Jenkins as Ulysses Macauley
Dorothy Morris as Mary Arena
John Craven as Tobey George
Ann Ayars as Mrs. Sandoval
Mary Nash as Miss Hicks
Henry O'Neill as Charles Steed
Katharine Alexander as Mrs. Steed
Alan Baxter as Brad Stickman
Darryl Hickman as Lionel
Barry Nelson as Fat
Rita Quigley as Helen Elliot
Clem Bevans as Henderson
Adeline De Walt Reynolds as Librarian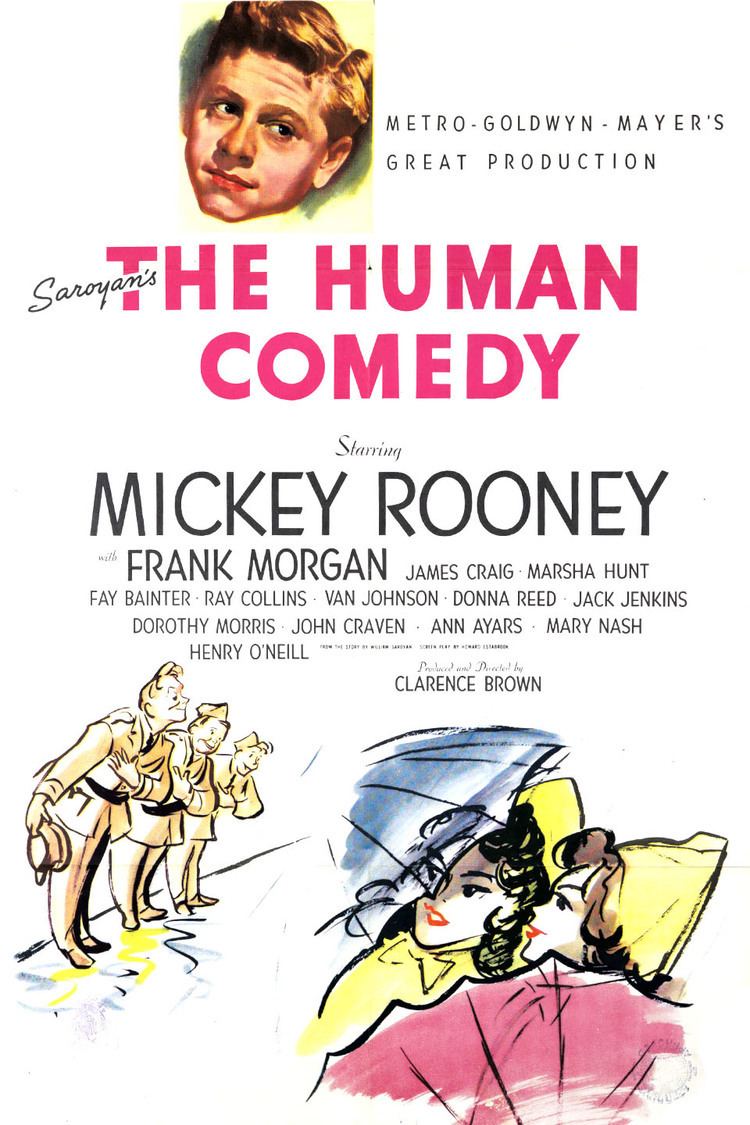 Robert Mitchum and Don DeFore appear in early small roles as soldiers with a night off from training, trying to meet girls and take in a movie; although they have character names and lines in the script (Mitchum portrays "Quentin"), both are uncredited. Carl Switzer, best known as "Alfalfa" in the Our Gang shorts, appears uncredited as Auggie, a friend of Ulysses.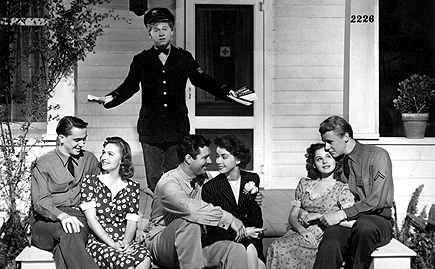 Saroyan wrote a film treatment and a screenplay that he was asked to direct. He was paid off and removed from the project when his film proved to be more than two hours long. Saroyan was not at all happy with the film as completed by Brown, and he wrote his novel from the script he produced. The novel was published at the same time as the film's release with the intent of countering the film version of the story. There are noticeable differences between the film and the novel, including a stronger characterization of Ulysses, the small boy, in the novel and far fewer scenes of sentiment than were incorporated into the film by Estabrook and Brown (social criticism is also much blunter in the novel). Louis B. Mayer, head of MGM, who suggested that this was his favorite film, also suggest a very definite "MGM house style".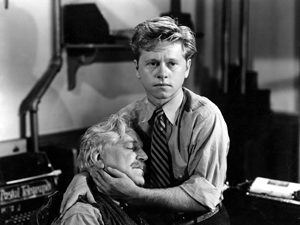 The New York Times reviewer Bosley Crowther praised the film's performances, especially Rooney, saying that "There is a tenderness and restraint in his characterization." But he chided the film for excessive sentimentality, saying it featured "some most charming bits of fine motion-picture expression and some most maudlin gobs of cinematic goo."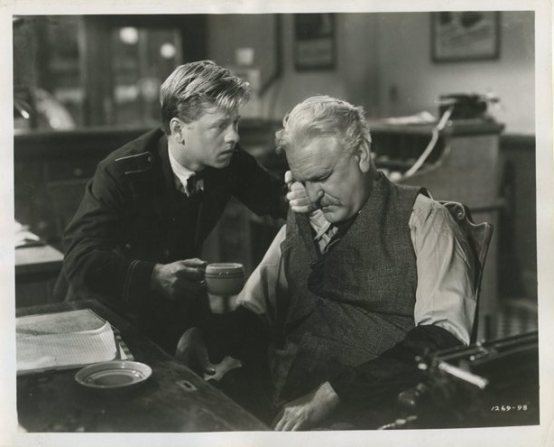 The film made $2.8 million in the US and Canada and $1.0 million elsewhere resulting in a profit of $1.5 million.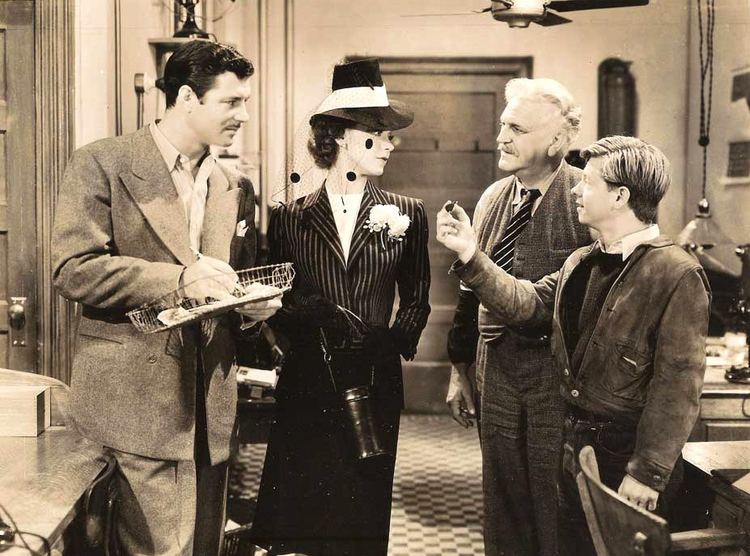 It won the Academy Award for Best Story and was nominated for Best Actor in a Leading Role (Mickey Rooney), Best Cinematography, Black-and-White, Best Director and Best Picture.