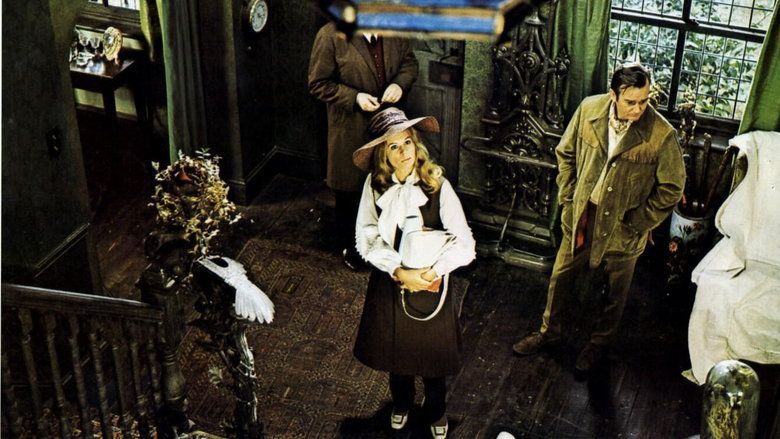 Shortly after renting an old country house, film star Paul Henderson mysteriously disappears and Inspector Holloway (John Bennett) from Scotland Yard is called to investigate. Inquiring at the local police station, Holloway is told some of the house's history. He then contacts the estate agent (John Bryans) renting the house, who elaborates further by telling Holloway about its previous tenants.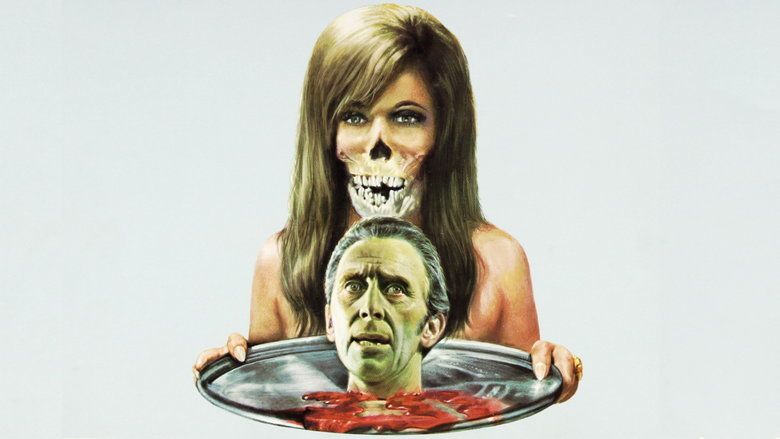 Method For Murder (Fury #7, July 1962)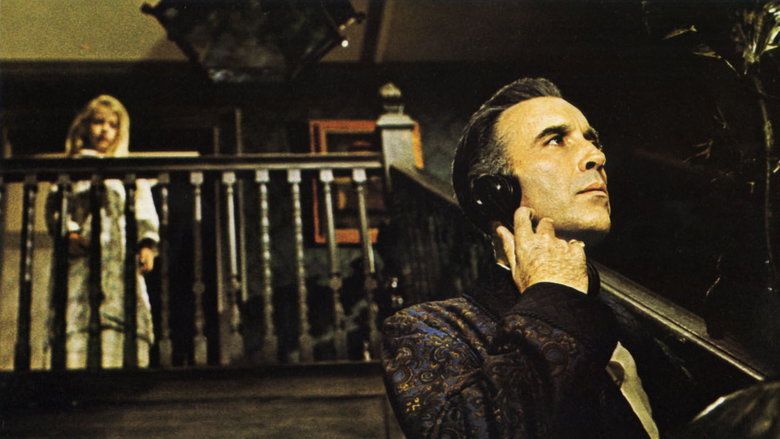 A hack writer of horror stories (Denholm Elliott) moves into the house with his wife (Joanna Dunham) and is haunted by visions of Dominic (Tom Adams), the murderous, psychopathic central character of his latest novel.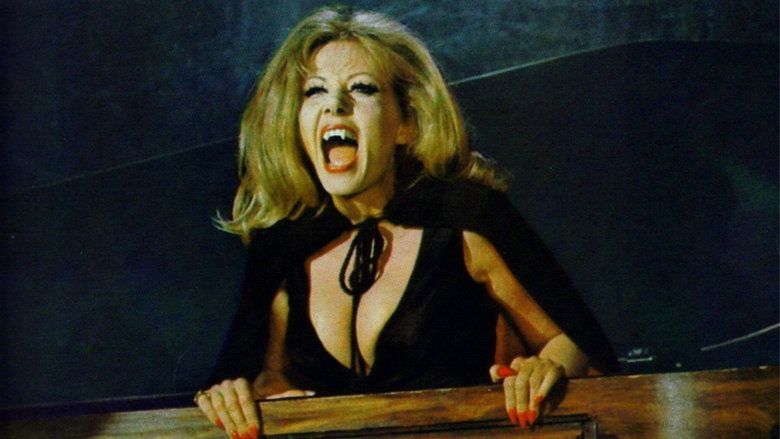 Waxworks (Weird Tales Vol. 33 #1, January 1939)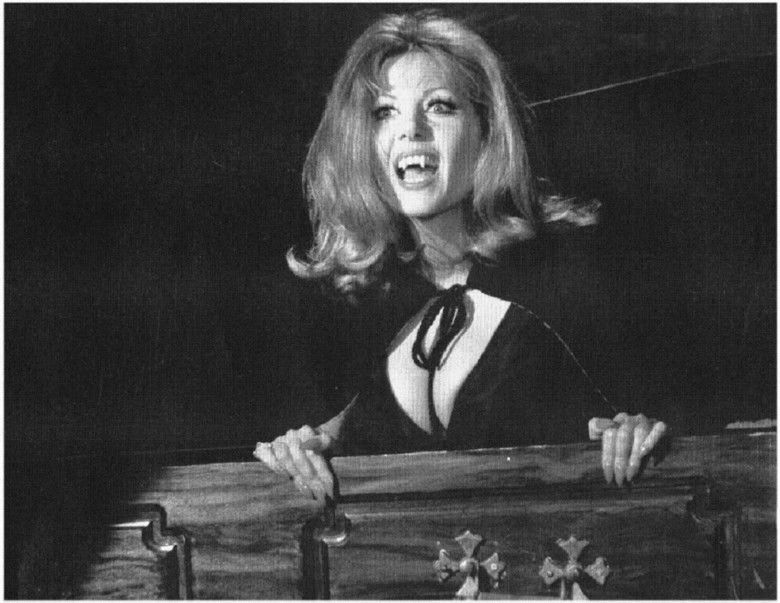 Two friends (Peter Cushing and Joss Ackland) become fixated with a macabre waxwork museum that appears to contain a model of a lady they both knew.
Sweets to the Sweet (Weird Tales Vol. 39 #10, March 1947)
A private teacher (Nyree Dawn Porter) is perturbed by the cold and severe way a widower (Christopher Lee) treats his young daughter (Chloe Franks), even forbidding her to have a doll.
The Cloak (Unknown May 1939)
Temperamental horror film actor Paul Henderson (Jon Pertwee) moves into the house while starring in a vampire film being shot nearby. He buys a black cloak from a peculiar shopkeeper (Geoffrey Bayldon) to use as his film character's costume. The cloak seems to instill in its wearer strange powers, something Paul's co-star (Ingrid Pitt) quickly discovers.
"Framework"
John Bennett as Detective Inspector Holloway
John Bryans as A.J. Stoker
John Malcolm as Sergeant Martin
"Method For Murder"
Denholm Elliott as Charles Hillyer
Joanna Dunham as Alice Hillyer
Tom Adams as Richard/Dominic
Robert Lang as Dr. Andrews
"Waxworks"
Peter Cushing as Philip Grayson
Joss Ackland as Neville Rogers
Wolfe Morris as Waxworks Proprietor
"Sweets to the Sweet"
Christopher Lee as John Reid
Nyree Dawn Porter as Ann Norton
Chloe Franks as Jane Reid
Hugh Manning as Mark
Carleton Hobbs as Dr. Bailey
"The Cloak"
Jon Pertwee as Paul Henderson
Ingrid Pitt as Carla Lynde
Geoffrey Bayldon as Theo von Hartmann
Jonathan Lynn as Mr. Petrich
Vincent Price was first offered the part of Paul Henderson. He liked the script but was unable to accept because American International Pictures held an exclusive contract with him for horror films.
Freddie Francis was wanted for the director's chair but he had prior commitments to a film in Hollywood, California that ultimately fell through.
Originally, director Peter Duffell wanted to have the title Death and the Maiden as he used Franz Schubert's composition of the same title in the film. Producer Milton Subotsky insisted on The House That Dripped Blood, telling Duffell "We're in the marketplace, we have to use that title". Not one drop of blood appears in the actual film.
When Peter Duffell was engaged the participation of actors Lee, Cushing and Pitt had already been decided by the producers. All other actors were cast by Duffell.
Allmovie's review of the film was mostly positive, calling it "a solid example of the Amicus horror anthology." Halliwell's Film Guide described the film as "neatly made and generally pleasing despite a low level of originality in the writing." Roger Greenspun of The New York Times largely panned the film saying it "moves in many directions, but never too far from the mechanics of the high school play." Time Out called the stories "rough-and-ready but vigorous Grand Guignol fun."
The film was a minor success in the UK but did very well in the US.