The Holly and the Ivy is a 1952 British drama film directed by George More O'Ferrall and produced by Anatole de Grunwald. Adapted from a play by Wynyard Browne, it is about an English clergyman whose neglect of his grown offspring, in his zeal to tend to his parishioners, comes to the surface at a Christmas family gathering. Ralph Richardson, Celia Johnson, and Margaret Leighton star, while Margaret Halstan and Maureen Delany reprised their roles from the stage. It had its U.S release in 1954.
Contents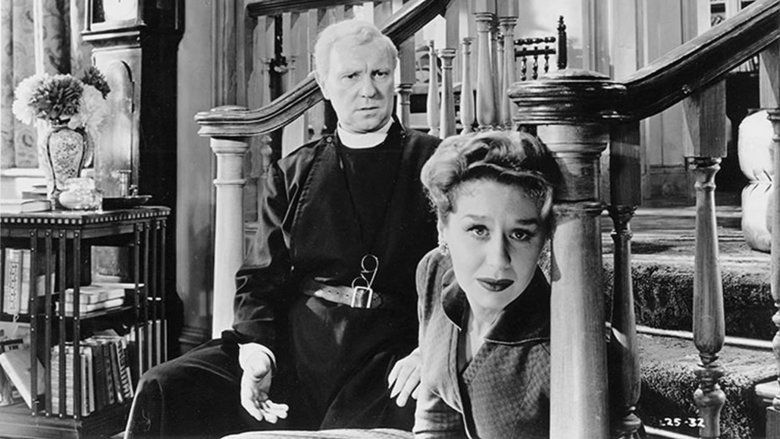 Cast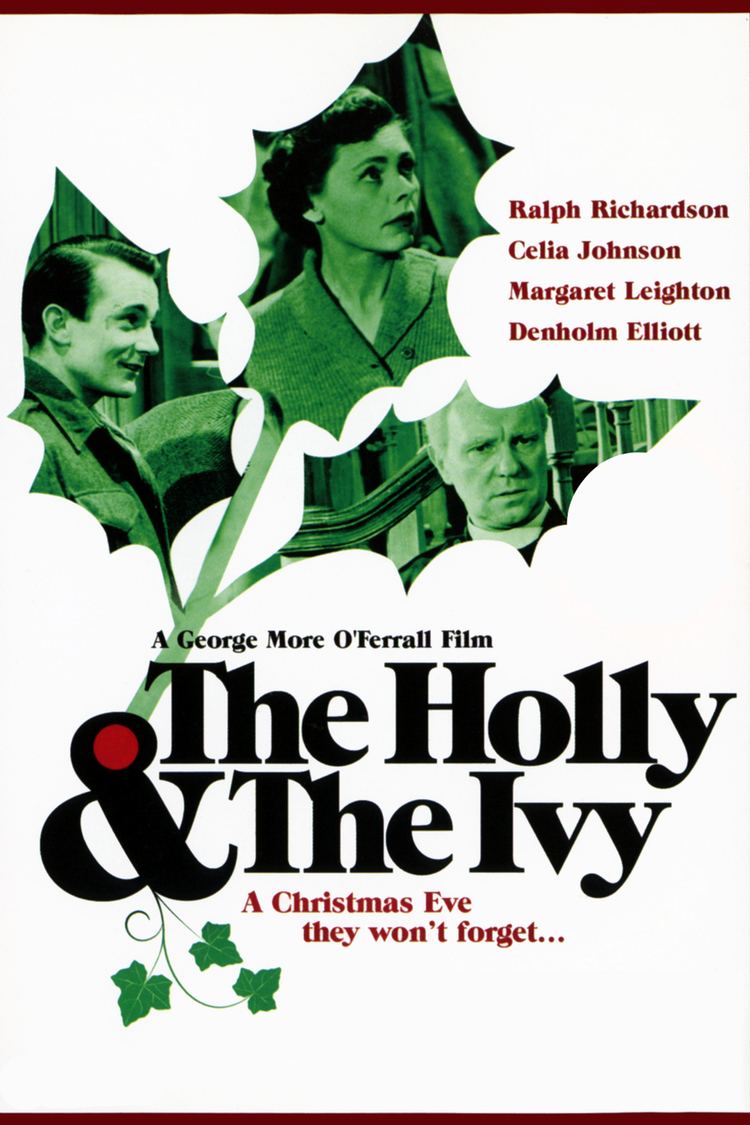 Ralph Richardson as Reverend Martin Gregory
Celia Johnson as Jenny Gregory
Margaret Leighton as Margaret Gregory
Denholm Elliott as Michael Gregory
Hugh Williams as Richard Wyndham
John Gregson as David Patterson
Margaret Halstan as Aunt Lydia
Maureen Delany as Aunt Bridget
William Hartnell as Company Sergeant Major
Robert Flemyng as Major
Roland Culver as Lord B.
Criticism
"Russian screen writer Anatole de Grunwald imbues this poignant adaptation of Wynward Browne's West End stage hit with Chekhov's spirit and relocates the Russian's genius for deftly drawn characters to a rambling Norfolk parsonage on Christmas Eve. Apart from a few introductory scenes in the capital, director George More O'Ferrall does little to hide the story's stage origins. But the family's confinement in a remote, snowy village reinforces the sense of detachment that Richardson's offspring have mistakenly imposed upon him and allows the screenplay to focus on such Chekhovian themes as the vagaries of emotion, the agony of disillusion, the breakdown of communication and the desecration of authority. The performances and clipped enunciation may seem antiquated to those reared on the kitchen sink realism that was about to transform British filmmaking. But to austerity audiences, a clergyman accepting his daughter drowning her sorrows [in alcohol] after personal tragedy would have seemed daring in both its honesty and its humanism. So while The Holly and The Ivy now radiates a nostalgic glow, it is actually a revealing record of a country on the cusp of the dramatic social, economic and cultural change that has, sadly, made faith, fidelity and family feel like relics of a distant past."
References
The Holly and the Ivy (film) Wikipedia
(Text) CC BY-SA
The Holly and the Ivy (film) IMDb
The Holly and the Ivy (film) themoviedb.org