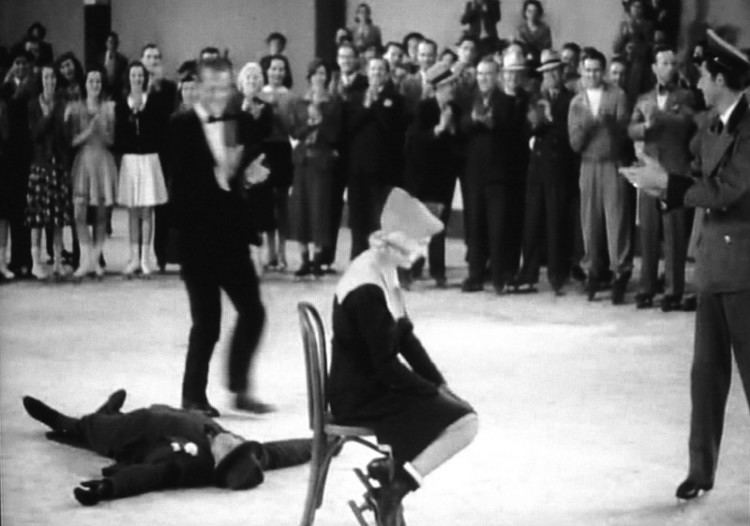 Catherine Sloper (Olivia de Havilland) is a plain, painfully shy woman whose emotionally detached father, New York physician Austin Sloper (Ralph Richardson), makes no secret of his disappointment in her. He is terribly bitter about the loss of his charming and beautiful wife, whom he feels fate replaced with a simple and unalluring daughter. Catherine is devoted to her father, however, and too innocent to fully comprehend his mistreatment or the reasons for it. When she meets the charming Morris Townsend (Montgomery Clift), she immediately is taken by the attention he lavishes upon her, attention she so desperately seeks from her father. Catherine falls madly in love with Morris and they plan to marry.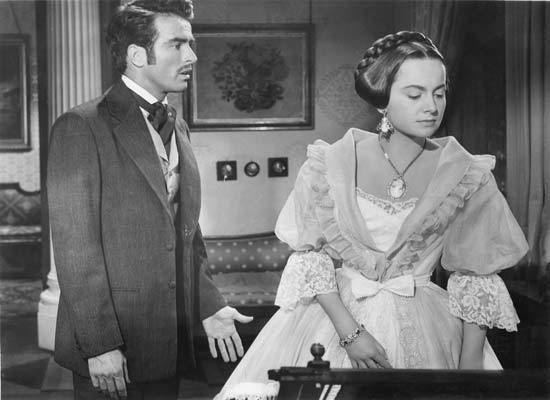 Dr. Sloper believes Morris is an idler who is courting Catherine only to get her inheritance, and his interview with Morris' sister only reinforces his suspicion. He tells the young couple his opinion of Morris and takes Catherine to Europe for an extended time, but she cannot forget her betrothed. When they return to New York, Dr. Sloper threatens to disinherit his daughter if she marries Morris. Catherine does not care and plans to elope with him but not before telling him about her father's decision. On the night they are to elope, Catherine eagerly waits at home for Morris to come and take her away, but he never arrives.
Catherine is heartbroken. A day or so later, she has a bitter argument with her father, who makes his disdain for her abundantly clear. Soon afterwards, he reveals he is dying. She tells her father she still loves Morris and challenges him to change his will if he is afraid they will waste his money after he dies. He does not alter the will and dies a short time later, leaving her his entire estate.
A few years later, Morris returns from California, having made nothing of himself but still professing his love for Catherine. He claims that he left her behind because he could not bear to see her destitute. Catherine pretends to forgive him and tells him she still wants to elope as they originally planned. He promises to come back for her that night, and she tells him she will start packing her bags.
Catherine coldly plots her revenge upon Morris. Her aunt asks her how she can be so cruel, and she responds, "I have been taught by masters." When Morris returns, Catherine calmly orders the maid to bolt the door, leaving him locked outside, shouting her name. The film fades out with Catherine silently ascending the stairs while Morris' despairing cries echo unanswered in the darkness.
Olivia de Havilland as Catherine Sloper
Montgomery Clift as Morris Townsend
Ralph Richardson as Dr. Austin Sloper
Miriam Hopkins as Lavinia Penniman
Vanessa Brown as Maria
Betty Linley as Mrs. Montgomery
Ray Collins as Jefferson Almond
Mona Freeman as Marian Almond
Selena Royle as Elizabeth Almond
Paul Lees as Arthur Townsend
Harry Antrim as Mr. Abeel
Russ Conway as Quintus
David Thursby as Geier
After seeing The Heiress on Broadway, Olivia de Havilland approached William Wyler about directing her in a screen adaptation of the play. He agreed and encouraged Paramount Pictures executives to purchase the rights from the playwrights (Ruth and Augustus Goetz) for $250,000 and offer them $10,000 per week to write the screenplay. The couple were asked to make Morris less of a villain than he was in their play and the original novel in deference to the studio's desire to capitalize on Montgomery Clift's reputation as a romantic leading man.
The film premiered at Radio City Music Hall in New York City.
Ralph Richardson reprised the role of Austin Sloper he originated in the London production of the play.
There also was a film called Washington Square in 1997 which was not based on the play, but based directly on the Henry James novel that the play was suggested by.
The Heiress received universal critical acclaim and won four Academy Awards. In his review in the New York Times, Bosley Crowther said the film "crackles with allusive life and fire in its tender and agonized telling of an extraordinarily characterful tale" and added, "Mr. Wyler . . . has given this somewhat austere drama an absorbing intimacy and a warming illusion of nearness that it did not have on the stage. He has brought the full-bodied people very closely and vividly to view, while maintaining the clarity and sharpness of their personalities, their emotions and their styles . . . The Heiress is one of the handsome, intense and adult dramas of the year."
TV Guide rates the film five out of a possible five stars and adds, "This powerful and compelling drama . . . owes its triumph to the deft hand of director William Wyler and a remarkable lead performance by Olivia de Havilland.
Time Out London calls the film "typically plush, painstaking and cold. . . . highly professional and heartless."
Channel 4 says of the performances, "de Havilland's portrayal . . . is spine-chilling . . . Clift brings a subtle ambiguity to one of his least interesting roles, and Richardson is also excellent."
In 1975, the twenty-first episode of the eighth season of The Carol Burnett Show featured a take-off of the film called "The Lady Heir", with Carol Burnett as Catherine and Roddy McDowell as Norris.
Awards and nominations
Awards
Academy Award for Best Actress (Olivia de Havilland)
Academy Award for Best Art Direction/Set Decoration, Black and White (John Meehan, Harry Horner, and Emile Kuri)
Academy Award for Best Costume Design, Black and White (Edith Head, and Gile Steele)
Academy Award for Original Music Score (Aaron Copland)
Golden Globe Award for Best Actress - Motion Picture (Olivia de Havilland)
National Board of Review Award for Best Actor (Ralph Richardson)
New York Film Critics Circle Award for Best Actress (Olivia de Havilland)
Nominations
Academy Award for Best Picture
Academy Award for Best Director
Academy Award for Best Supporting Actor (Ralph Richardson)
Academy Award for Best Cinematography, Black and White (Leo Tover)
Golden Globe Award for Best Supporting Actress - Motion Picture (Miriam Hopkins)
Golden Globe Award for Best Director - Motion Picture
Writers Guild of America Award for Best Written American Drama