The Glory Guys is a 1965 American film based on the novel The Dice of God by Hoffman Birney. Filmed by Levy-Gardner-Laven and released by United Artists, it stars Tom Tryon, Harve Presnell, Senta Berger, James Caan, and Michael Anderson, Jr. The film's screenplay was written by Sam Peckinpah long before the 1965 film was made. The director was Arnold Laven. Riz Ortolani composed the score and the title song.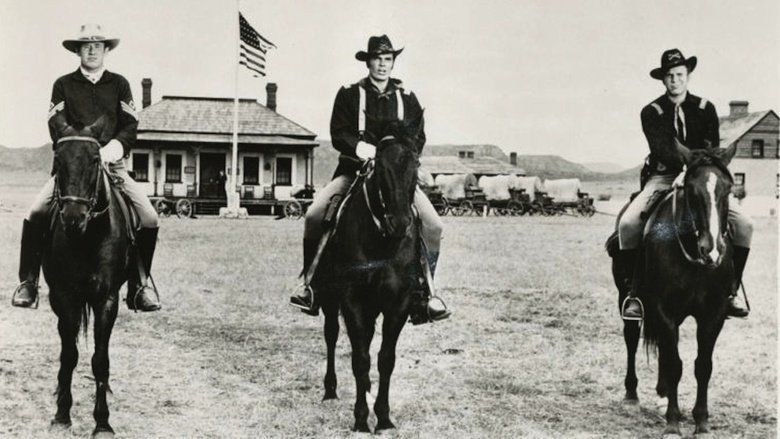 Though a fictionalized Western based on George Armstrong Custer's 7th Cavalry Regiment at the Battle of the Little Big Horn, the film is almost a generic war story covering the enlistment, training, and operational deployment of a group of recruits that could take place in any time period.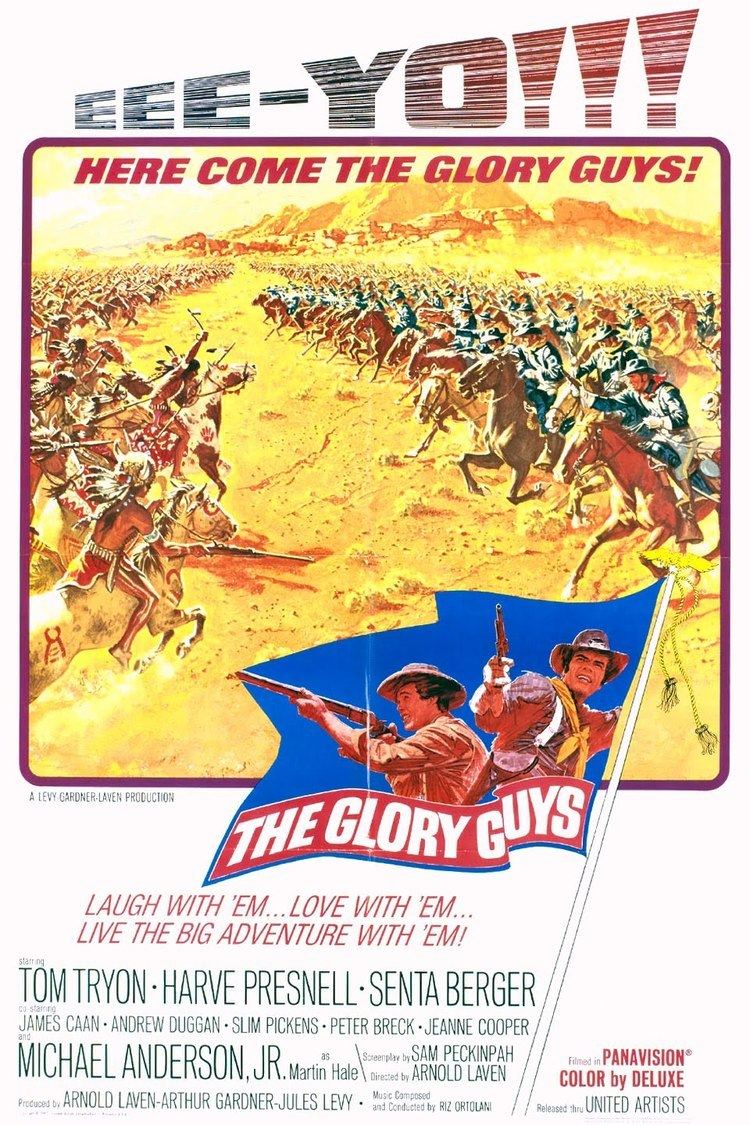 The large-scale film was made in Durango, Mexico, with large numbers of mounted extras and the final battle scene choreographed on 20,000 acres (81 km2) of land.
The titles were drawn by Joseph Mugnaini for Format Productions. Cover versions of the title song were done by Al Caiola and sung by Frankie Laine.
Tom Tryon as Capt. Demas Harrod
Harve Presnell as Scout Sol Rogers
Senta Berger as Lou Woddard
Michael Anderson Jr. as Trp. Martin Hale
James Caan as Trp. Anthony Dugan
Slim Pickens as Sgt. James Gregory
Erik Holland as Trp. Clark Gentry
Adam Williams as Trp. Lucas Crain
Andrew Duggan as Gen. Frederick McCabe
Peter Breck as Lt. Bunny Hodges
Laurel Goodwin as Beth Poole
Jeanne Cooper as Mrs. Rachael McCabe
Robert McQueeney as Maj. Oliver Marcus
Wayne Rogers as Lt. Mike Moran
Michael Forest as Fred Cushman