The film was released in the United States by TriStar Pictures on September 20, 1991. Grossing $42 million over a $24 million budget, the film received positive reviews from critics and was a moderate commercial success. The film also received several accolades.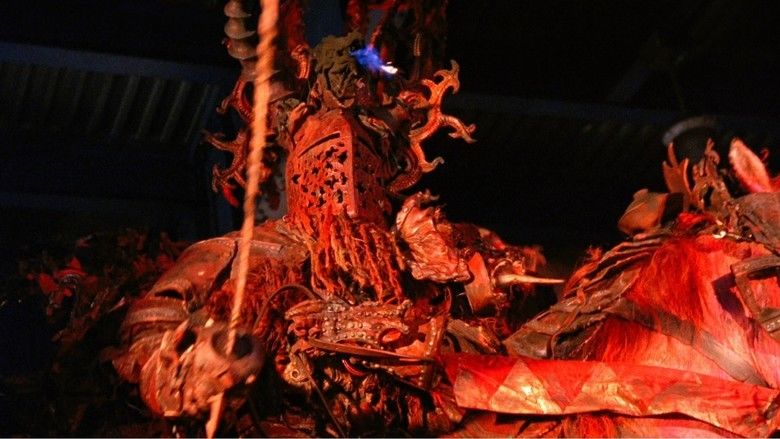 Jack Lucas, a narcissistic, misanthropic shock jock, becomes suicidally despondent after his insensitive on-air comments inadvertently prompt an unstable caller to commit a mass murder-suicide at a Manhattan restaurant. Three years later, Jack is working for his girlfriend Anne in a video store in a mostly drunken, depressed state. One night while on a bender, he attempts suicide. Before he can do so, he is mistaken for a homeless person and is attacked and nearly set on fire by thugs. He is rescued by Parry, a deluded homeless man who is on a mission to find the Holy Grail, and tries to convince Jack to help him. Jack is initially reluctant, but comes to feel responsible for Parry when he learns that the man's condition is a result of witnessing his wife's death during the earlier mass murder. Parry is also continually haunted by a hallucinatory red knight, who terrifies him.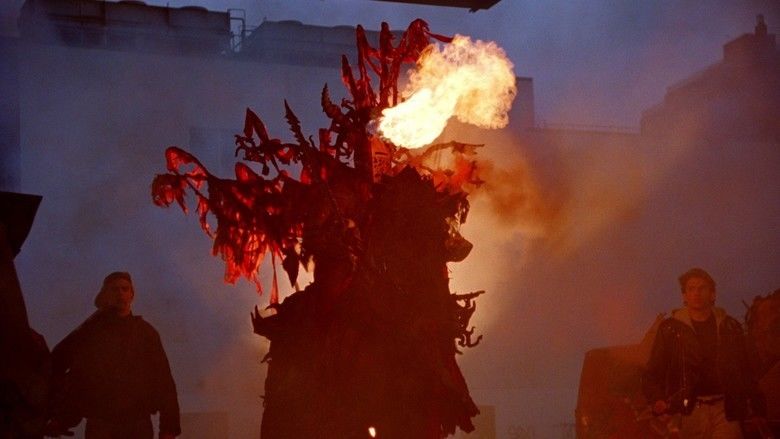 Jack learns that Parry's real name is Henry Sagan and he was a teacher at Hunter College. Following his wife's death, Henry slipped into a catatonic state. When he emerged, he took on the persona of Parry and became obsessed with the legend of the Fisher King. According to Parry, the Fisher King was charged by God with guarding the Holy Grail, but incurred an incapacitating wound for his sin of pride. A Fool asks the King why he suffers, and when the King says he is thirsty, the Fool gives him a cup of water to drink. The King realizes the cup is the Grail and asks, "How did you find what my brightest and bravest could not?" The Fool said "I don't know. I only knew that you were thirsty."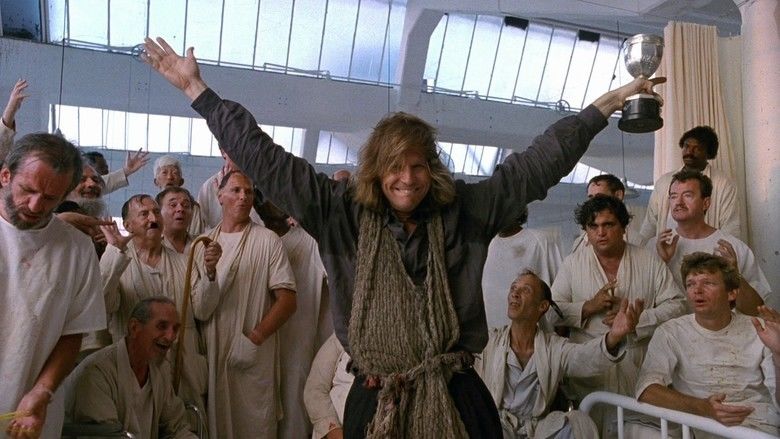 Jack seeks to redeem himself by helping Parry find love again. He sets Parry up with Lydia, a shy woman with whom Parry is smitten and who works as an accountant for a Manhattan publishing house. Jack and Anne join them for a dinner date. Following dinner, Parry declares his love for Lydia but is once again haunted by the Red Knight. As he flees his hallucinatory tormentor, he is attacked by the same thugs who had earlier attacked Jack, which causes Parry to become catatonic again. Jack breaks up with Anne and begins to rebuild his career, but has a crisis of conscience during a sitcom pitch after snubbing a vagrant who had previously done him a favor.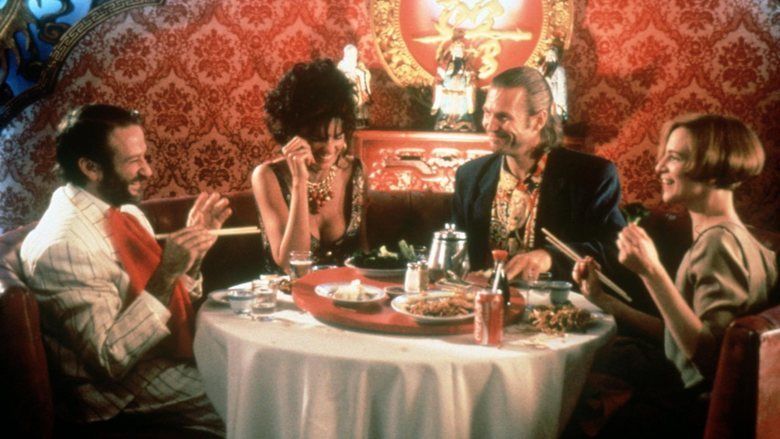 Wearing Parry's clothing, Jack infiltrates the Upper East Side castle of a famous architect and retrieves the "Grail", a trophy which Parry believed to be the real Grail. When he brings it to Parry, the catatonia is broken and Parry regains consciousness. Jack learns that he inadvertently thwarted the famous architect's suicide attempt by triggering the alarm when leaving the Upper East Side castle. Lydia comes to visit Parry in the hospital. She finds that Parry is awake and hears him and Jack leading the patients of the ward in a rendition of "How About You?". Parry and Lydia embrace. Afterwards Jack goes back to the video store and tells Anne that he loves her. She slaps him and then grabs him and kisses him. Jack and Parry lie naked in Central Park gazing at the clouds.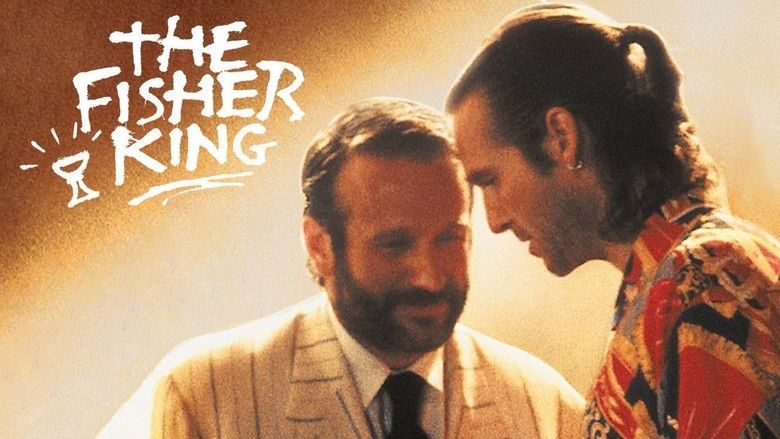 Robin Williams as Parry
Jeff Bridges as Jack Lucas
Mercedes Ruehl as Anne Napolitano
Amanda Plummer as Lydia Sinclair
Michael Jeter as Homeless Cabaret Singer
David Pierce as Lou Rosen
Lara Harris as Sondra
Harry Shearer as Ben Starr
Kathy Najimy as Crazed Video Customer
John de Lancie as TV Executive
Tom Waits as Disabled Veteran (uncredited)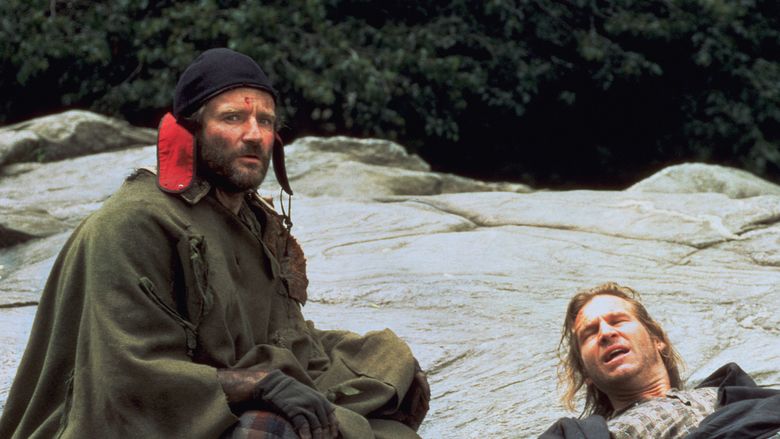 During an appearance on The Directors (which is available on the 2-Disc DVD for Gilliam's film Time Bandits), Gilliam said he wanted to do the film because he was tired of doing big budget special effects films, such as his previous film The Adventures of Baron Munchausen, which went over budget and cost over $45 million, nearly twice as much as The Fisher King's budget of $24 million. This was the first film Gilliam directed in which he was not involved in writing the screenplay, as well as his first film not to feature any other members of Monty Python. It is Gilliam's second film involving the Holy Grail, the first being Monty Python and the Holy Grail.
According to the Directors episode, Gilliam came up with the scene where Robin Williams and Amanda Plummer meet during a huge waltz in the middle of Grand Central Terminal, because he felt the scene LaGravenese had written (which had a large group of people in a crowded subway listen to a homeless woman sing with a beautiful voice that fills the room) wasn't working. He was at first hesitant about this because his original intentions were to just shoot the script, and that the waltz would make it "a Terry Gilliam film". The scene was shot in one night with a mix of professional extras and passengers getting off the train.
The Fisher King received critical acclaim, earning an 82% approval rating on Rotten Tomatoes, based on 55 reviews, with an average rating of 6.9/10. The site's critical consensus reads, "An odd but affecting mixture of drama, comedy and fantasy, The Fisher King manages to balance moving performances from Robin Williams and Jeff Bridges with director Terry Gilliam's typically askew universe." The film also holds a score of 61 out of 100 on Metacritic, based on 9 critics, indicating "generally favorable reviews". Peter Travers of Rolling Stone wrote that the film "sweeps you up on waves of humor, heartbreak and ravishing romance."
The film did moderately well at the box office, with revenue of approximately $42 million.
The film was released on VHS and Laserdisc by Columbia-TriStar Home Video in 1992. The 1st Laserdisc release was a full-screen pan and scan transfer only, but showed more vertical information while losing horizontal info. The 2nd release in the 1997 Widescreen Collection presents it in its theatrical ratio of 1.85:1, in which the same master was used for the 1998 DVD release. The Criterion Collection released their Laserdisc version in 1993 with several extras that have not surfaced on any other release, and a director approved widescreen transfer in 1.66:1 (presumably the ratio it was shot in).
The film was released in 1998 on DVD by Columbia-TriStar Home Video, and its transfer was essentially a port of the previous 1997 laserdisc with no extra features aside from the theatrical trailer. This release is one of the oldest DVD titles to still remain in print as of 2014. In 2011, Image Entertainment (under license from Sony Pictures Home Entertainment) released a Blu-ray utilizing a new HD master in the theatrical ratio of 1.85:1, with Dolby Digital Tru-HD 5.1 surround (all other releases were in 2.0 surround). This release is essentially bare bones, and does not have the trailer like the previous DVD release had.
On June 23, 2015, The Criterion Collection re-released the film on Blu-ray and DVD.
Mercedes Ruehl won the Academy Award for Best Supporting Actress for her role as Anne, and Robin Williams was nominated for Best Actor. The other Academy Award nominations were Best Art Direction-Set Decoration (Mel Bourne, Cindy Carr), Best Music, Original Score (George Fenton) and Best Writing, Screenplay Written Directly for the Screen (Richard LaGravenese).
Ruehl also won the Academy of Science Fiction, Fantasy and Horror Films Award for Best Supporting Actress, the American Comedy Award for Funniest Supporting Actress in a Motion Picture, the Boston Society of Film Critics Award for Best Supporting Actress, the Los Angeles Film Critics Association Award for Best Supporting Actress and a Golden Globe for Best Supporting Actress.
Williams won a Golden Globe Award for Best Actor – Motion Picture Musical or Comedy.
Bridges was nominated for a Golden Globe Award for Best Actor – Motion Picture Musical or Comedy and was also nominated for Saturn Award for Best Actor.
Terry Gilliam won the People's Choice Award from the Toronto International Film Festival and the Silver Lion in the Venice Film Festival (the latter tied with Zhang Yimou and Philippe Garrel).
Jane Jenkins and Janet Hirshenson won an Artios Award from the Casting Society of America for Best Casting in a Feature Film (Comedy).
At the 27th Guldbagge Awards in Sweden, the film was nominated for the Best Foreign Film.