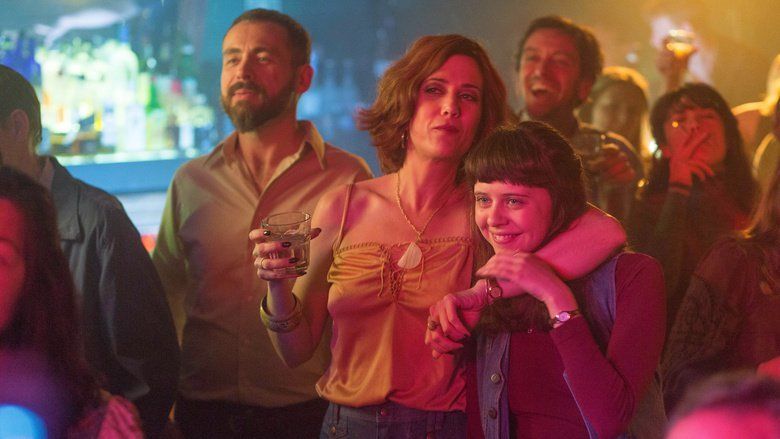 In 1976 San Francisco, 15-year-old aspiring cartoonist Minnie begins keeping an audio diary. She is stirred by her awakening sexuality and wants to lose her virginity. She fears she may be unattractive, but receives attention from boys at school.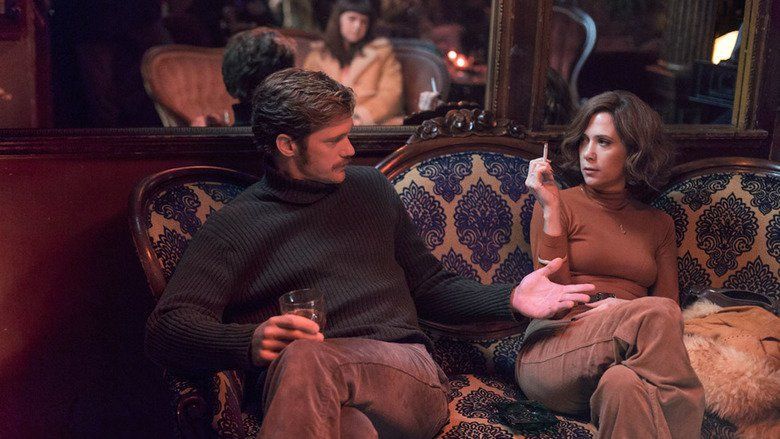 When Minnie's bohemian mother Charlotte is too busy to go out with her boyfriend Monroe, she suggests he take Minnie out instead. At a bar, Minnie and Monroe flirt and she tells him she wants to sleep with him. They begin meeting at his apartment and having sex. She shares the details of her sexual experiences with her friend Kimmie, as well as recording them on her tape recorder. At a comic book store, Minnie sees cartoonist Aline Kominsky signing books. She mails Aline her first comic, about a woman walking through town.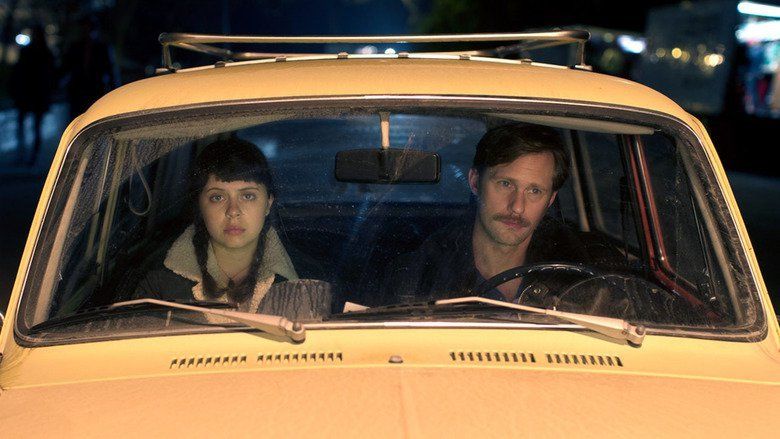 Minnie sleeps twice with her schoolmate Ricky, but he finds her sexual enthusiasm intimidating. At a bar, Minnie and Kimmie decide to pose as prostitutes. They fellate two boys in the bathroom, but the next day they agree it was a bad choice. Minnie's stepfather, Pascal, calls from New York City and invites Minnie to live with him, but she declines.
Charlotte loses her job as a librarian. Minnie and her younger sister Gretel ask Pascal for money, and though he is irritated, he sends the family a check. Minnie, Kimmie, and Monroe have a threesome. Minnie and Monroe take acid together and Monroe has a bad trip, convinced they are being watched. During the trip he tells Minnie he loves her and she realizes that she no longer cares for him. Monroe begins making plans for them to be together when she is 18 and Minnie leaves him.
Charlotte grows suspicious of the relationship between Minnie and Monroe, but he convinces her that she is imagining things. Charlotte discovers Minnie's audio diary, and confronts Minnie and Monroe. She decides that Minnie and Monroe must now marry, which Monroe agrees to. Minnie runs away from home in disgust and begins seeing a risk-taking lesbian, Tabatha. When Tabatha brings her to a drug dealer, having told him that Minnie will have sex with him for the drugs, Minnie returns to her family.
Minnie finds a letter from Aline encouraging her to draw more comics. Selling her comics and zines on the beach, Minnie runs into Monroe. She is cold towards him, and they go their separate ways. Minnie reflects on her emotional growth and realizes that the only way to find happiness is by loving herself, not by depending on another person's affection.
Bel Powley as Minnie Goetze
Kristen Wiig as Charlotte Worthington
Alexander Skarsgård as Monroe Rutherford
Christopher Meloni as Pascal MacCorkill
Austin Lyon as Ricky Wasserman
Madeleine Waters as Kimmie Minter
Margarita Levieva as Tabatha
Quinn Nagle as Chuck Saunders
Abigail Wait as Gretel
John Parsons as Burt
Writer/director Heller received the graphic novel The Diary of a Teenage Girl as a Christmas gift from her younger sister in around 2007.
Before it was a film, Heller adapted Phoebe Gloeckner's graphic novel The Diary of a Teenage Girl into a play, in which she played the lead role. The piece of theater was originally conceived with Rachel Eckerling and then developed from 2007-2010 with Eckerling and Sarah Cameron Sunde. Sunde and Eckerling went on to co-direct the full production. The Diary of a Teenage Girl play premiered at 3LD Arts and Technology Center, produced by Aaron Louis in association with New Georges and The Essentials. The cast was as follows: Marielle Heller as Minnie, Michael Laurence as Monroe, Mariann Mayberry as Charlotte, Nell Mooney as Kimmie, and Jon Krupp (Arthur Aulisi in extension) as Pascal. Set design by Lauren Helpern, video design by C. Andrew Bauer, lighting design by Laura Mroczkowski, sound design by Marcelo Añez, costume design by Emily DeAngelis, prop design by Lauren Asta. The production design functioned as an immersive theatrical experience with a carpeted sunken living room and pillows for the audience to sit on, video and actors action took place in a full surround environment. It was critically acclaimed and ran for six weeks in March-April 2010. The success of the production helped convince Phoebe Gloeckner to give the film rights to Heller.
On January 10, 2014, Kristen Wiig, Alexander Skarsgård, and Bel Powley were reported to have joined the cast of the film as leads. Caviar co-financed with Cold Iron Pictures, and co-produced with Archer Gray Productions. There was a casting call for extras on January 29, 2014.
Principal photography began on January 10, 2014 in San Francisco, California. On January 22, the crew was spotted filming. On February 4, Christopher Meloni announced via Twitter that he was in San Francisco for shooting.
The film had its world premiere at the Sundance Film Festival on January 24, 2015. Shortly after it was announced Sony Pictures Classics had acquired distribution rights to the film. The film was released in a limited release on August 7, 2015.
In the UK, the film was the subject of some controversy because of the decision of the BBFC to give it an '18' rating.
On film aggregator site Rotten Tomatoes, The Diary of a Teenage Girl holds a 93% approval rating based on 134 critics, with average rating of 7.9/10. The website's consensus reads: "Boldly unconventional and refreshingly honest, Diary of a Teenage Girl is a frank coming-of-age story that addresses its themes—and its protagonist—without judgment." Metacritic gives the film a score of 87 out of 100, based on 35 critics, indicating "universal acclaim".
Indiewire described the film as "genuine, poignant and hilarious." The Guardian gave it five out of five stars and called it "morally complex and sometimes uncomfortably close to the bone, but also lushly bawdy and funny, and packaged together with an astonishing degree of cinematic brio."
The movie was a box office bomb, averaging only $517 in the 795 theaters it played in on its opening weekend, the second-worst performance of 2015.
At the 2015 Berlin International Film Festival, the film won the Grand Prix of Generation 14plus section for best feature length film.
At the 2015 Independent Spirit Awards, the film won Best First Feature and was nominated for Best First Screenplay and Bel Powley for Best Female Lead.