The Decline of Western Civilization Part II: The Metal Years is a documentary film directed by Penelope Spheeris about the Los Angeles heavy metal scene from 1986 to 1988. It is the second film of a trilogy by Spheeris depicting life in Los Angeles at various points in time. The first film, The Decline of Western Civilization, dealt with the punk rock scene during 1979–1980. The third film, The Decline of Western Civilization III, chronicles the gutter punk lifestyle of homeless teenagers in the late 1990s.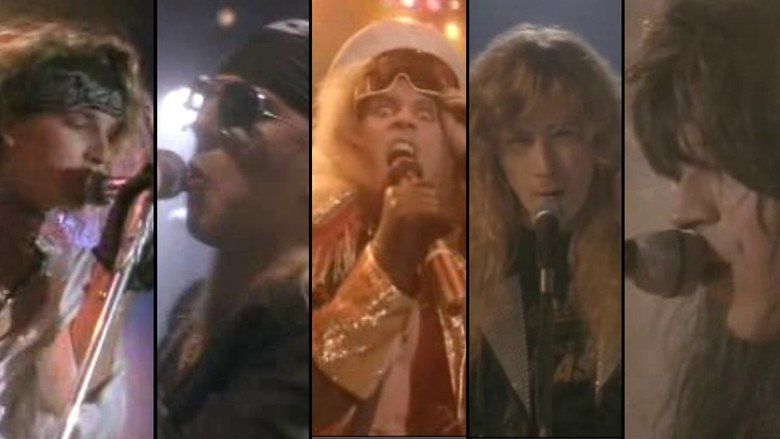 The film features concert footage and interviews of legendary heavy metal and hard rock bands and artists such as Aerosmith, Alice Cooper, Kiss, Megadeth, Motörhead, Ozzy Osbourne and W.A.S.P.. The film premiered at The Wiltern Theatre and featured David F. Castagno, Publisher/Editor of Screamer Magazine as the master of ceremony.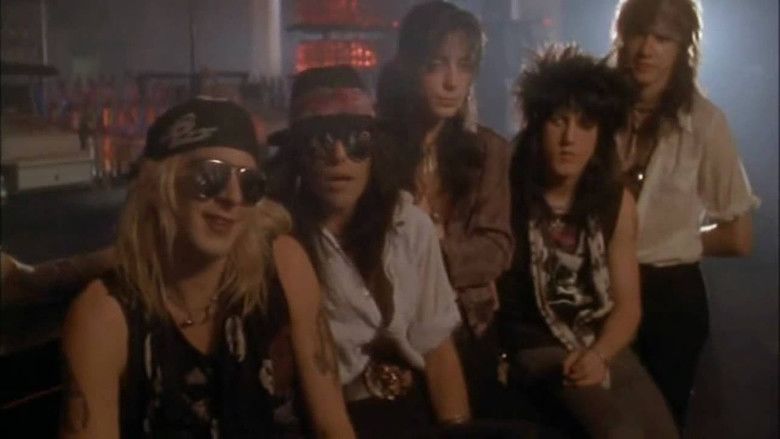 The film has been released for Region 3 (Southeast Asia, South Korea, Taiwan, Hong Kong, and Macau) on DVD only. Shout! Factory released this film as part of a Blu-ray box set with the other films in June 2015 for Region A.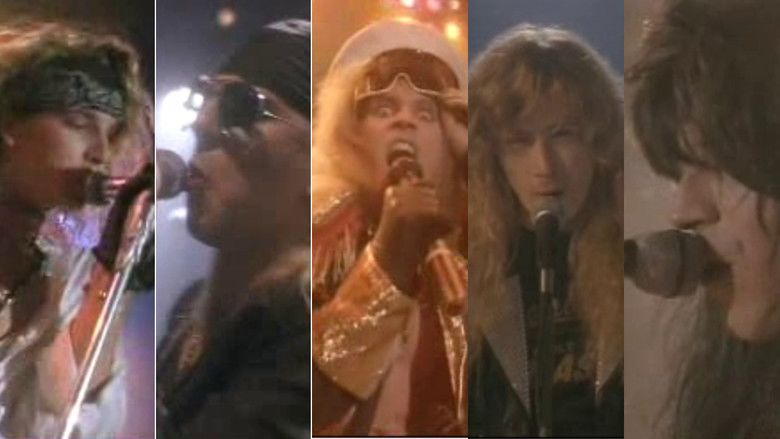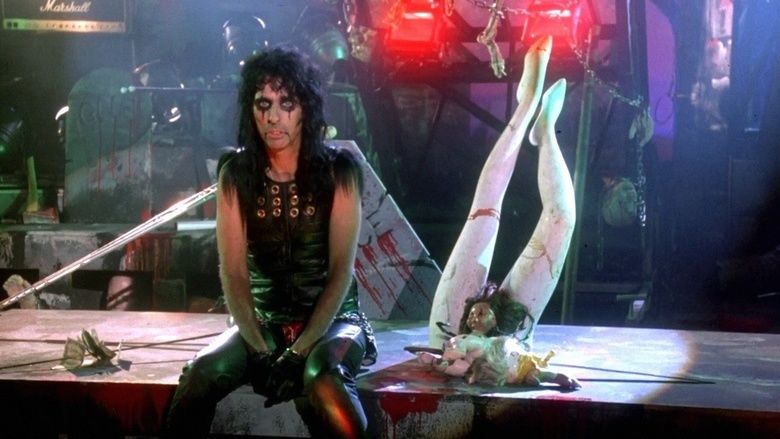 The documentary follows the heavy metal scene in Los Angeles, with particular emphasis on the glam metal subgenre. Spheeris explores the more famous musicians, including Alice Cooper, Aerosmith, Ozzy Osbourne, Dave Mustaine and Paul Stanley. She then explores unknown bands, such as London, Odin and Seduce. The film also features interviews with members of Poison, Tuff, Vixen, Faster Pussycat, W.A.S.P. and more. Serious issues such as drug usage, alcohol abuse, and censorship are tackled, as well as vanity issues like celebrity and sales.
The film is well known for its many scenes featuring rock star excess. The scenes include:
Chris Holmes of W.A.S.P. is interviewed in a swimming pool beside his mother while extremely intoxicated. He stumbles through the interview, proclaiming himself "a full-blown alcoholic" and "a piece of crap" while pouring a fifth of vodka both in his mouth and on his head. It was later claimed the bottle of vodka that Holmes poured onto himself was actually water.
Randy "O", the lead singer of unsigned band Odin, insists the band will become millionaires and more famous than The Doors.
An interview with club owner Bill Gazzarri, who at the time organized a 'sexy rock and roll' dance contest, which was presented as being sleazy and sexist, at his club, Gazzarri's on the Sunset Strip.
Discussions with various musicians about the way women in general, and groupies in particular, are treated badly in the metal scene.
Riki Rachtman and Taime Downe, then owners of the Cathouse club in L.A., discuss how girls get entry to the club faster if they dress "sleazy."
Paul Stanley of Kiss is interviewed in a bed while surrounded from head to toe with girls.
Steven Tyler and Joe Perry of Aerosmith talk about spending millions of dollars on drugs and compares the band's style to masturbation.
As Ozzy Osbourne cooks eggs in a kitchen, he spills orange juice all over the table, apparently due to uncontrollable shakes. This was later revealed to have been faked. Spheeris also interviews him about sobriety, to which Ozzy replies, "It fucking sucks."
An interview with Lemmy from Motörhead. In his autobiography, he claims that Spheeris interviewed him from a distance, possibly in an attempt to make him look stupid.
Candid and sobering interviews from various artists about drug use, abuse and dying (or nearly dying) from overdoses.
Lastly, Spheeris takes her cameras to Sunset Strip to film the nightlife in 1980s Los Angeles.
Lizzy Borden - "Born to be Wild"
Faster Pussycat - "Cathouse", "Bathroom Wall"
Seduce - "Crash Landing", "Colleen"
London - "Breakout", "Russian Winter"
Odin - "Little Gypsy", "12 O'Clock High"
Megadeth - "In My Darkest Hour"
It has been claimed in recent years, most notably in the VH1 documentary series Heavy: The Story of Metal that this film was partially responsible for the death of glam metal and the subsequent rise of thrash metal and grunge. The suggestion in the documentary is that fans, disgusted by the scenes of excess, decided to turn elsewhere. A similar claim was made by Dave Mustaine in his autobiography and in the book Hell Bent for Leather by British author Seb Hunter.
Some of Spheeris' featured musicians, and live footage of Sunset Strip clubs, ended up as part of the 1987 MTV Music Awards, broadcast around the world from Universal Studios in Los Angeles. In addition to a clip of the band Foxx performing onstage, the awards show that year had several presenters that were stars of The Decline of Western Civilization Part II: The Metal Years.
In a 1999 interview for The A.V. Club, Spheeris admitted that the scene with Ozzy Osbourne spilling orange juice was faked and the kitchen was not Ozzy's. A more complete version of the interview, in which Ozzy does not spill juice, is included as a bonus feature on the DVD.
The soundtrack was released on Capitol/I.R.S Records. However, the soundtrack does not attempt to come close to featuring all the music/bands that were in the movie.
"Under My Wheels" - Alice Cooper featuring Axl Rose, Slash & Izzy Stradlin from Guns N' Roses
"Bathroom Wall" - Faster Pussycat
"Cradle to the Grave" - Motörhead
"You Can Run But You Can't Hide" - Armored Saint
"Born to Be Wild" - Lizzy Borden
"In My Darkest Hour" - Megadeth
"Prophecy" - Queensrÿche
"The Brave" - Metal Church
"Foaming at the Mouth" - Rigor Mortis
"Colleen" - Seduce