The Crossing (Chinese: 太平轮) is a 2014 Chinese-Hong Kong epic historical romance-war drama (part 1) and disaster film (part 2) directed by John Woo and written by Hui-Ling Wang. The film stars Zhang Ziyi, Takeshi Kaneshiro, Song Hye-kyo, Huang Xiaoming, Tong Dawei and Masami Nagasawa. The film is based on the sinking of the steamer "Taiping" in 1949. The incident led to the deaths of over 1,500 passengers and crew. The film's first part was released in China on December 2, 2014. Part two was released on July 30, 2015.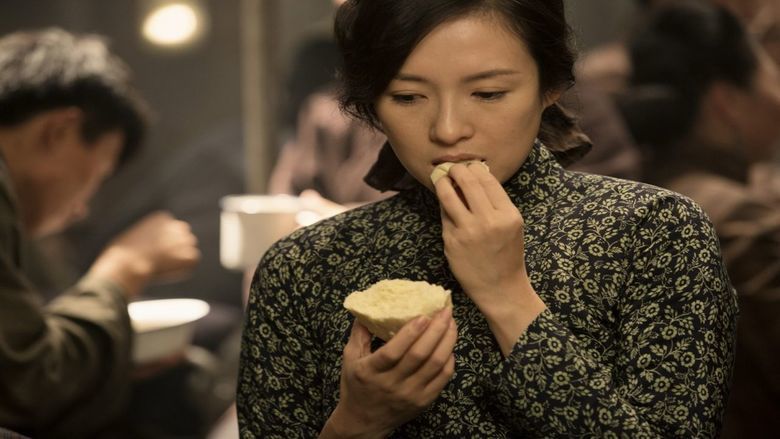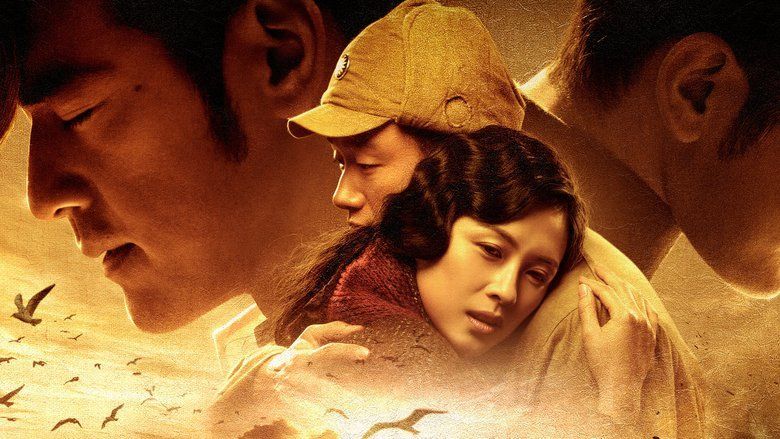 During the Chinese Revolution in 1949, three couples flee from China to the island of Taiwan. Gen. Lei Yifang (Huang Xiaoming) returns to Shanghai highly decorated, and swiftly wins the hand of wealthy debutante Yunfen (Song Hye-kyo). Yen Zekun (Takeshi Kaneshiro), a Taiwanese doctor settling down to normal life in his hometown after years as a forcibly drafted field medic in the Japanese army during World War II. Perhaps a little more than conveniently, he meets Zhou, who has moved into the house once occupied by his Japanese paramour Masako (Masami Nagasawa) – a friendship anchored by their shared longing for a distant beloved. Yu Zhen (Zhang Ziyi), an illiterate young woman who came into the equation when Tong pays her to have a photograph taken together as a couple as a proof of marriage, which would provide his family back home with more food rations. This financial exchange is a harbinger of Yu's unraveling existence, as unforgiving circumstances eventually force her to go into prostitution so as to secure enough money to travel to Taiwan with hope of finding her missing lover.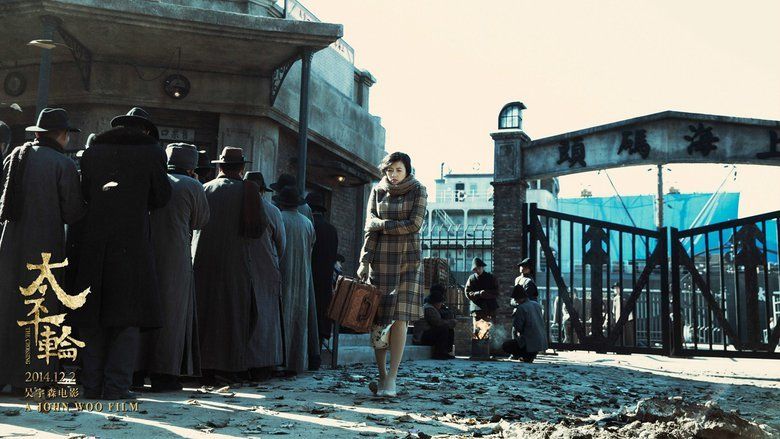 Zhang Ziyi as Yu Zhen
Takeshi Kaneshiro as Yan Zenkun
Song Hye-kyo as Zhou Yunfen
Huang Xiaoming as Lei Yifang
Tong Dawei as Tong Daqing
Masami Nagasawa as Masako Shimura
Qin Hailu
Faye Yu
Tony Yang
Yang Kuei-mei
Cong Shan
Angeles Woo
Yu Zhen
Wang Qianyuan
Bowie Lam
Lin Mei-hsiu
Jack Kao
Denny Huang
Kou Chia-jui
Xu Huanhuan
You Yong
Liu Yiwei
Hitomi Kuroki
Johnny Kou
Fang Qingzhuo
Aaron Shang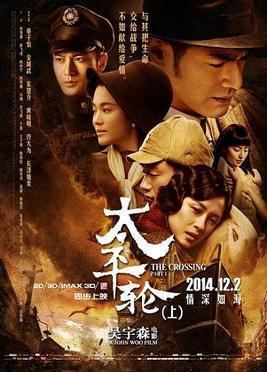 Zhao Fei is the director of photography and Taro Iwashiro will score the music for film.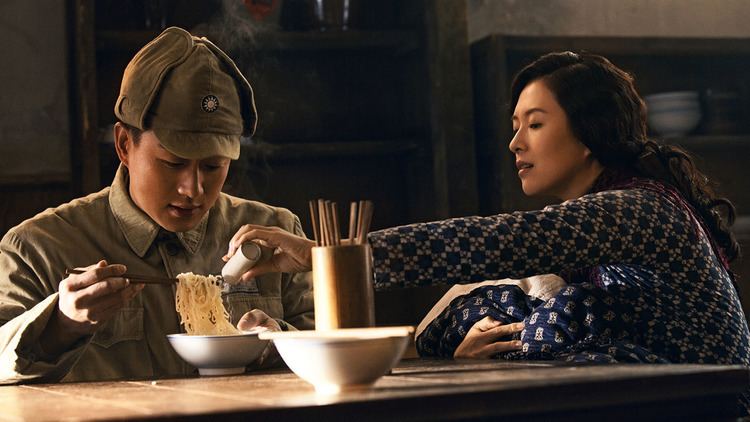 The film's original script was written by Wang Hui-ling, who had scripted films for Taiwanese director Ang Lee, such as Eat Drink Man Woman (1994), Crouching Tiger, Hidden Dragon (2000) and Lust, Caution (2007). A new script written by John Woo, and Taiwanese filmmakers Su Chao-pin and Chen Ching-hui was described as "considerably altered".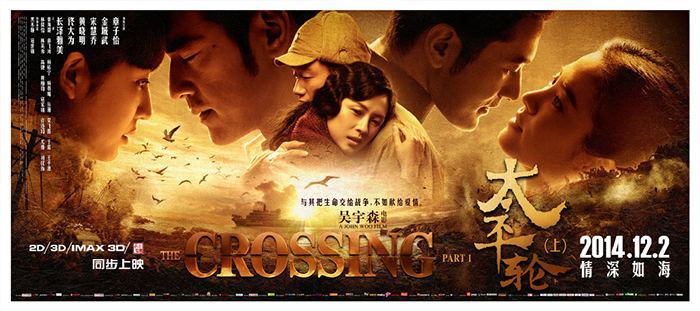 The filming began on The Crossing on July 6, 2013 in Beijing. Other shooting locations included Inner Mongolia, Shanghai, Taiwan and Tianjin.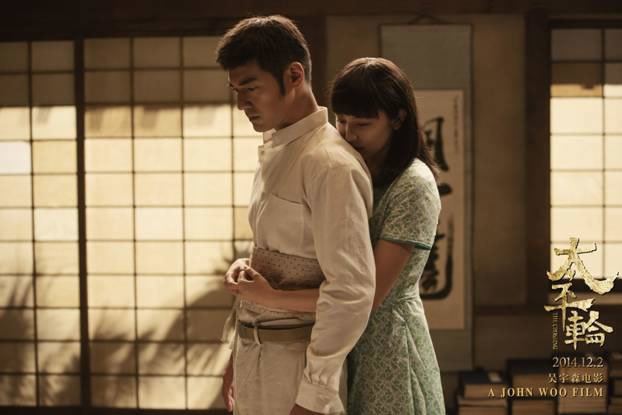 The film was released in stereoscopic 3D. On September 9, 2014, Beijing Galloping Horse announced that the film would be released in two parts with the first part set to release in China on December 2, 2014.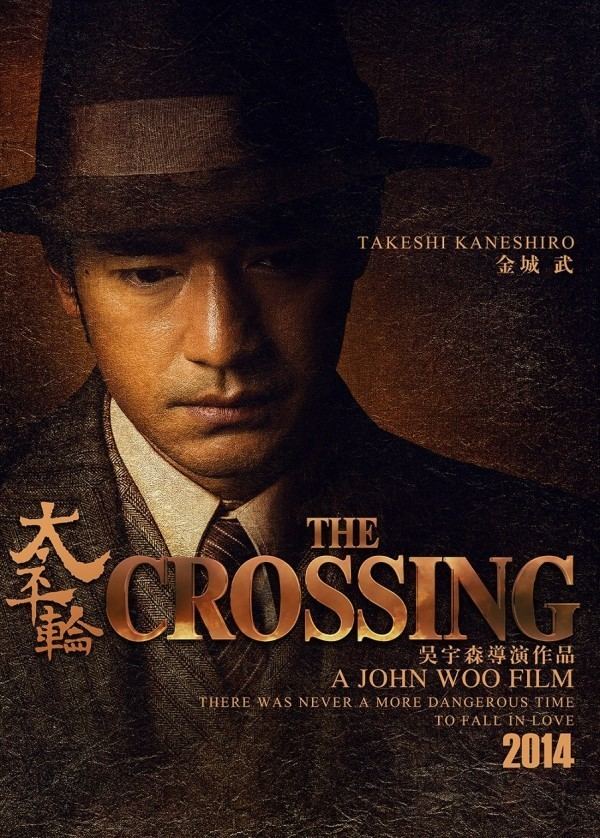 The first official trailer for the film was released on September 22, 2014.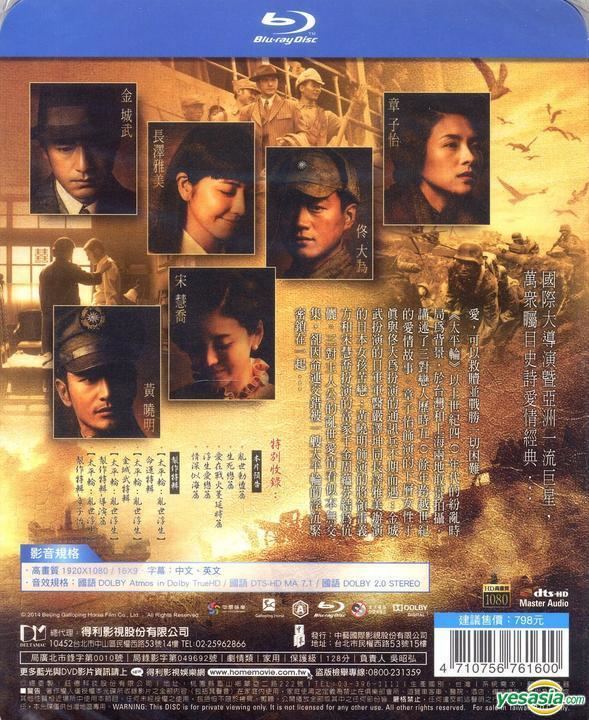 The Crossing opened at first-place at the China box office on December 2, 2014 which accounted for about 37.3% of all screenings in China grossing RMB24.0 million (US$3.91 million). The film was shown in 3-D and IMAX 3-D. The film was released in Hong Kong on December 25, 2014.