The Conmen in Vegas is a 1999 Hong Kong action comedy film produced, written and directed by Wong Jing and is a sequel to the 1998 film, The Conman. The film stars original returning cast members Andy Lau and Nick Cheung with new cast members Natalis Chan, Kelly Lin, Meggie Yu, Alex Man and Jewel Lee in her debut film role. The film was partially filmed in the Caesars Palace Resort, Las Vegas.
Contents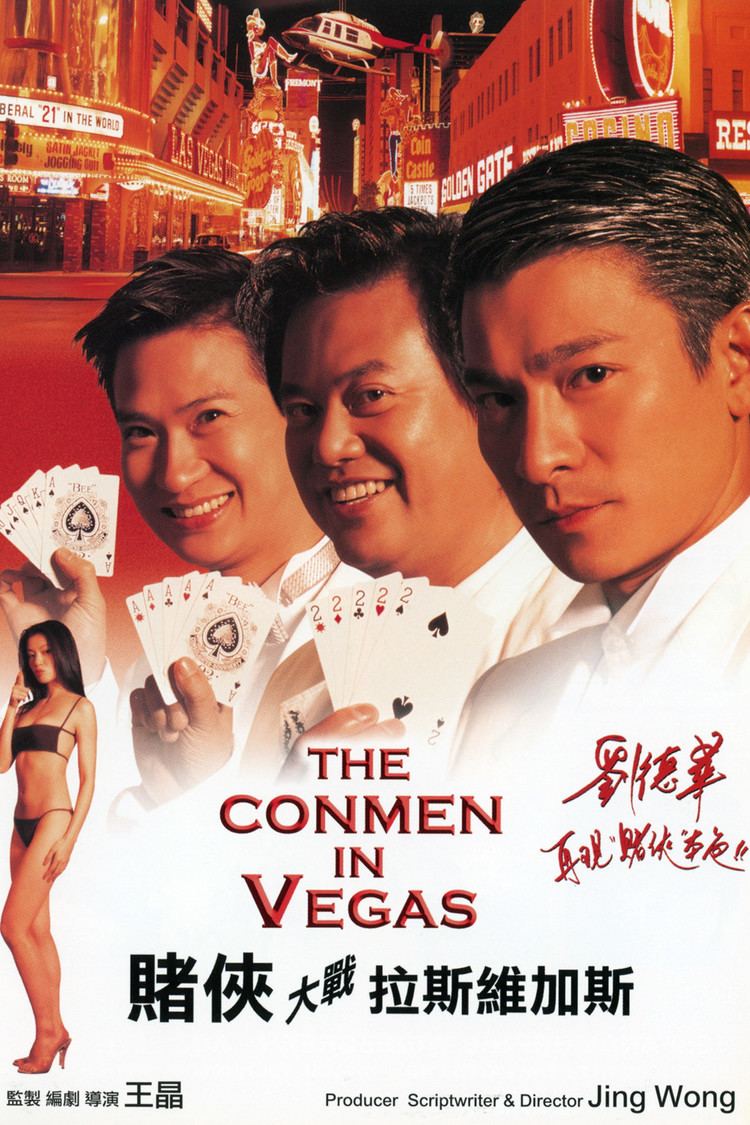 Plot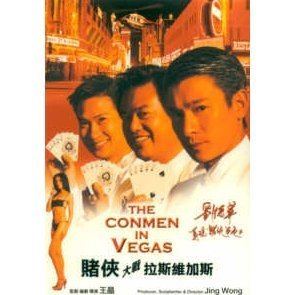 The story directly follows The Conman, where Dragon's sister, Ching, have gone to study in Canada. After King and Dragon defeat Macau Mon, they become swindling partners. Along with Dragons' older cousin Luk Chard, the trio try swindling a large amount of money from Big Eyed Man at his underground casino. While the trio are enjoying themselves, unexpectedly, Man sends people to kill them and kidnap Dragon.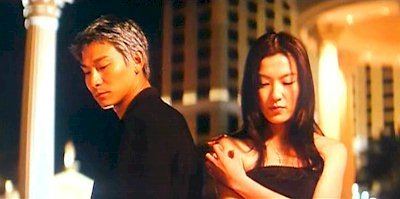 King and Luk Chard are brought to the Senior Chinese Front. It turns out that they want to hire them to go to Las Vegas to complete a task: to catch Peter Chu, a man who was in charge of multiple Tofu-dreg projects in the past few years in China, and then stole a large amount of property and fled to the United States. Because Peter Chu is backed by many American politicians and organised gangs, they could not use diplomatic and legal channels to extradite him, they could only send a few gambling experts to catch him in the casino where he visits daily. King and Luk would receive $120,000,000 as a reward. Since King needs to give $30,000,000 to Big Eyed Man to rescue Dragon, he accepts the task and goes to Las Vegas with Luk Chard.
After arriving in Las Vegas, King and Luk Chard encounters two gorgeous ladies Betty and Sammi. The four of them set a trap and with the help of King's friend, adult film director Handsome Wu, they finally escort Peter Chu back to China and retrieve stolen money and rescue Dragon. After this, King and Betty also become lovers.
Cast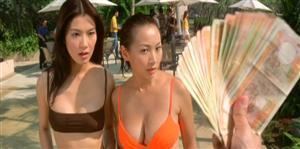 Andy Lau as King
Natalis Chan as Luk Chard
Nick Cheung as Dragon
Kelly Lin as Betty
Meggie Yu as Sammi
Jewel Lee as Fei-fei
Alex Man as Peter Chu
Nam Yin as Big Eyed Man
Wong Jing as Handsome Wu
Leung Kei-hei as Big Eyed Man's thug
So Wai-nam as Big Eyed Man's thug
Theme song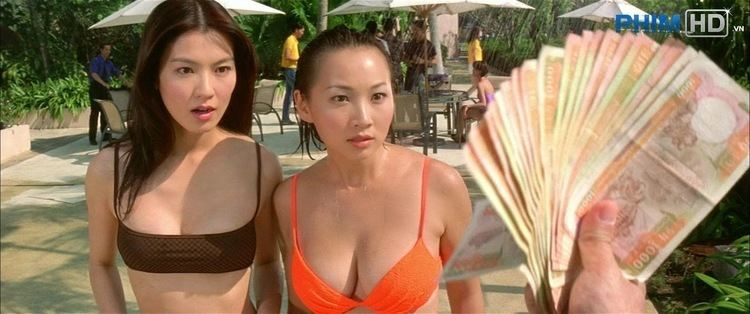 Only You in My Heart (心只有你)
Composer: Duck Lau
Lyricist: Duck Lau
Singer: Andy Lau
Box office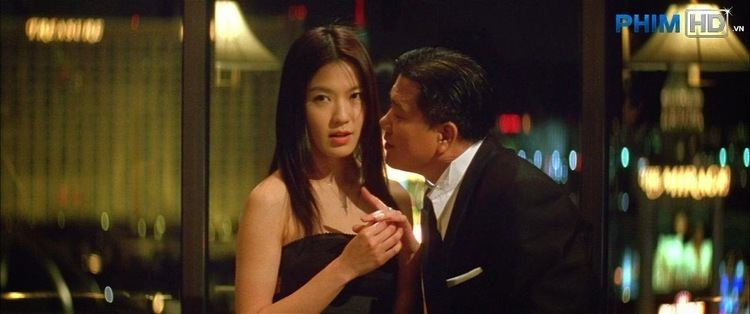 The film grossed HK$17,761,670 during its theatrical run from 25 June to 21 July 1999 in Hong Kong.
References
The Conmen in Vegas Wikipedia
(Text) CC BY-SA
The Conmen in Vegas IMDb
The Conmen in Vegas themoviedb.org