The main plot focuses upon a mad doctor who develops a means to keep human body parts alive. He keeps a woman's severed head alive for days, and keeps a lumbering, misshapened brute (one of his earlier failed experiments) imprisoned in a closet.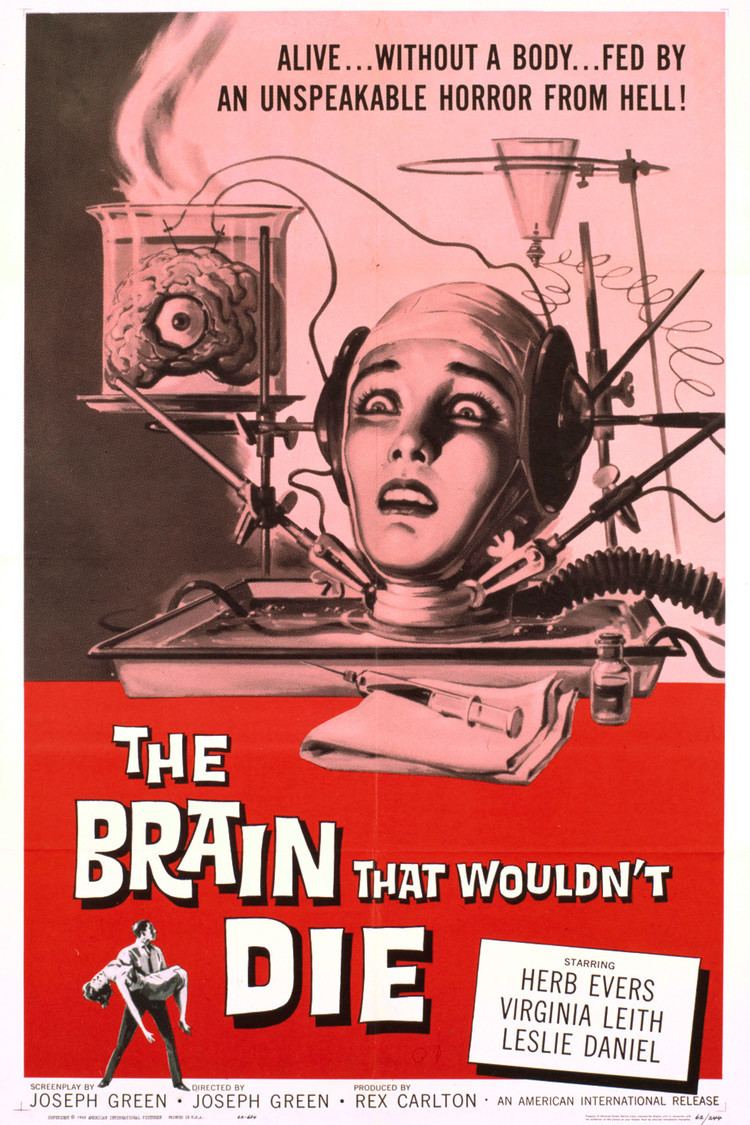 Dr. Bill Cortner (Jason Evers) saves a patient who had been pronounced dead, but the senior surgeon, Cortner's father (Bruce Brighton), condemns his son's unorthodox methods and transplant theories.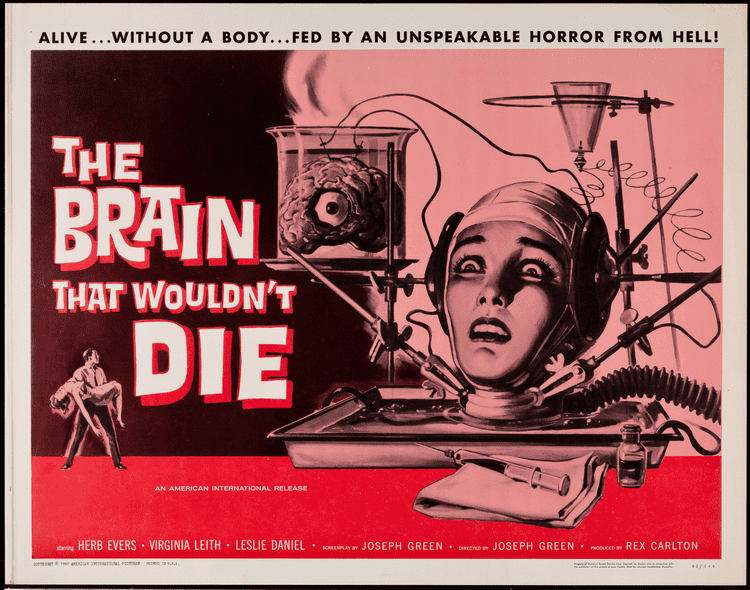 While driving to his family's country house, Cortner and his beautiful fiancée Jan Compton (Virginia Leith) get into a car accident that decapitates Jan. Cortner recovers her severed head and rushes to his country house basement laboratory. He and his crippled assistant Kurt (Anthony La Penna) revive the head in a liquid-filled tray. But Jan's new existence is agony and she begs Cortner to let her die. He ignores her pleas and she grows to resent him.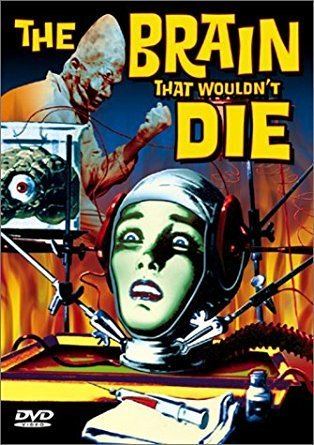 Cortner decides to commit murder to obtain a body for Jan. He hunts for a suitable specimen at a burlesque nightclub, on the streets, and at a beauty contest. She begins communicating telepathically with a hideous mutant, an experiment gone wrong, locked in a laboratory cell. When Kurt leaves a hatch in the cell door unlocked, the monster grabs and tears off Kurt's arm. Kurt dies from his injuries.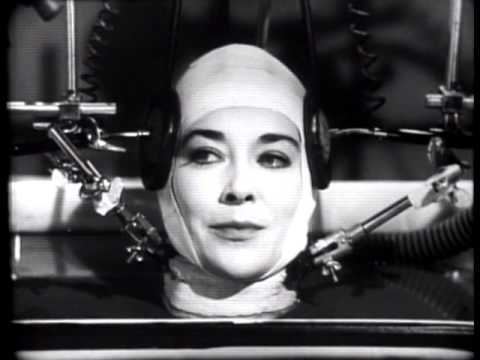 Cortner lures an old girlfriend, figure model Doris Powell (Adele Lamont), to his house, promising to study her scarred face for plastic surgery. He drugs her and carries her to the laboratory. Jan protests Cortner's plan to transplant her head onto Doris's body. He tapes Jan's mouth shut.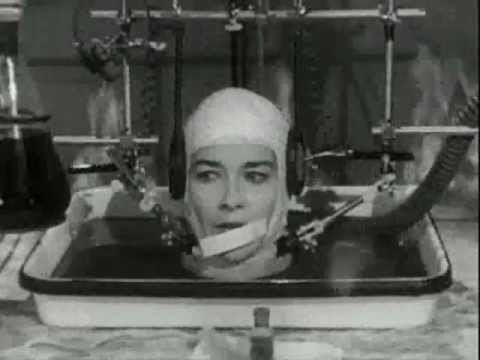 When Cortner goes to quiet the monster, it grabs Cortner through the hatch and breaks the door from its hinges. Their struggles set the laboratory ablaze. The monster (Eddie Carmel), a seven-foot giant with a horribly deformed head, bites a chunk from Cortner's neck. Cortner dies, and the monster carries the unconscious Doris to safety. As the lab goes up in flames, Jan says, "I told you to let me die." The screen goes black, followed by a maniacal cackle.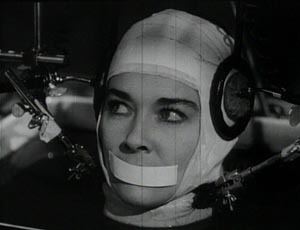 Jason Evers as Dr. Bill Cortner
Virginia Leith as Jan Compton
Anthony La Penna as Kurt
Adele Lamont as Doris Powell
Bonnie Sharie as Blonde Stripper
Paula Maurice as Brunet Stripper
Marilyn Hanold as Peggy Howard
Bruce Brighton as Dr. Cortner
Arny Freeman as Photographer
Fred Martin as Medical Assistant
Lola Mason as Donna Williams
Doris Brent as Nurse
Bruce Kerr as Beauty Contest M.C.
Audrey Devereal as Jeannie Reynolds
Eddie Carmel as Monster
Sammy Petrillo as Art
The movie was picked up for release by AIP and released in 1962 on a double bill with Invasion of the Star Creatures. AIP cut it for theatrical release.
An uncut, 35mm print was used in the Special Edition release by Synapse Films in 2002. Running 85 minutes, this version features more of the stripper catfight, as well as some extra gore.
The film was featured in episode 513 of Mystery Science Theater 3000, and that version of the film (along with the uncut version, included as a bonus feature) was released by Rhino Home Video. On November 26, 2013, Shout! Factory re-released the MST3K version as a bonus feature part of its 25th Anniversary DVD boxed set. The Cinema Insomnia version was released on DVD by Apprehensive Films. This film was the first movie watched by Mike Nelson in Mystery Science Theater 3000, after he replaced Joel Robinson (Joel Hodgson) on the series. Jan in the Pan is the nickname given to the female lead by the characters on the show.
In December 2015, Shout! Factory released a Blu-ray edition of the uncut film, with a high-definition transfer taken from the negative.
The movie was first adapated as a stage musical in October 2009 with The Brain That Wouldn't Die: A New Musical, produced at the Overtime Theater in San Antonio, Texas. The world premiere musical comedy was a collaboration between composer Phillip Luna and writer/lyricist Jon Gillespie.
The movie also inspired the musical stage production The Brain That Wouldn't Die! In 3D!!! by Tom Sivak and Elizabeth Gelman, that premiered at the New York Musical Theatre Festival in October 2011.
In 2015, Pug Bujeaud's musical theatrical production The HEAD! That Wouldn't Die was mounted in Olympia, Washington by Theater Artists Olympia. Lyrics and music were written by the ensemble cast and the TAO collective.
Soon thereafter, Hollywood screenwriter Bruce Bernhard acquired the rights to The Brain That Wouldn't Die and adapted the script as a staged musical comedy, creating a completely new score for it with songwriter Chris Cassone. The official world premiere for The Brain That Wouldn't Die!…the Musical was at the Footlight Players Theatre in Charleston, South Carolina on October 13, 2016.
The film was featured on the nationally syndicated television show Cinema Insomnia. The host segments revolved around the horror host Mr. Lobo finding a suitable flower pot for his co-host and houseplant Miss Mittens.
A clip from the film was featured on the US version of the comedy game show Whose Line is it Anyway?, in the game "Film Dub".
Lines from the trailer for the film were sampled in the Fight Like Apes song "I'm Beginning to Think You Prefer Beverly Hills 90210 to Me", which appeared on their 2008 album Fight Like Apes and the Mystery of the Golden Medallion.
In the 2002 video game No One Lives Forever 2: A Spy In H.A.R.M.'s Way, two guards turned into "man crates" are having a conversation. One of them quotes the movie's most famous line ("Like all quantities, horror has its ultimate, and I am that!"), and the other recognizes it and adds, "I never thought I would ever relate to Jan in the Pan".
Aspiring horror actresses who appeared as contestants on the VH1 series Scream Queens reenacted one of the scenes from the film. In the fourth episode of the first season, contestants reenacted the scene in which Jan voices her hatred for the doctor as part of a challenge.
On November 9, 2010, the band Black Cards released a music video for their song "Club Called Heaven" based on the film.