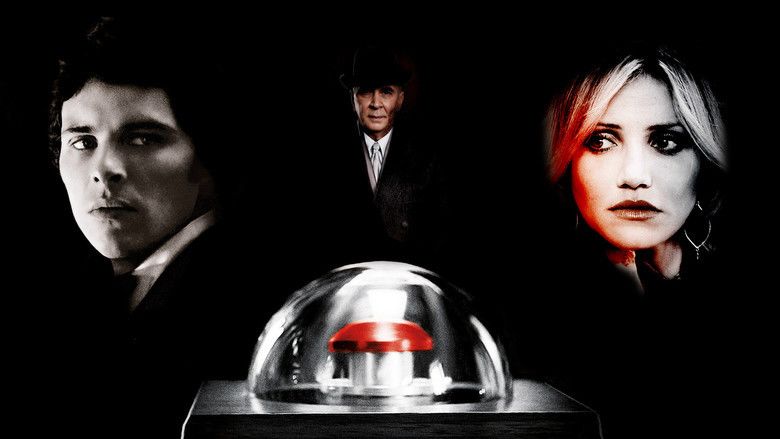 In December 1976, financially strapped couple Arthur (a NASA engineer) and Norma Lewis find a package on their doorstep. Inside is a wooden box, with a large red button locked under a transparent dome top. An accompanying note reads: "Mr. Steward will call upon you at 5:00 pm".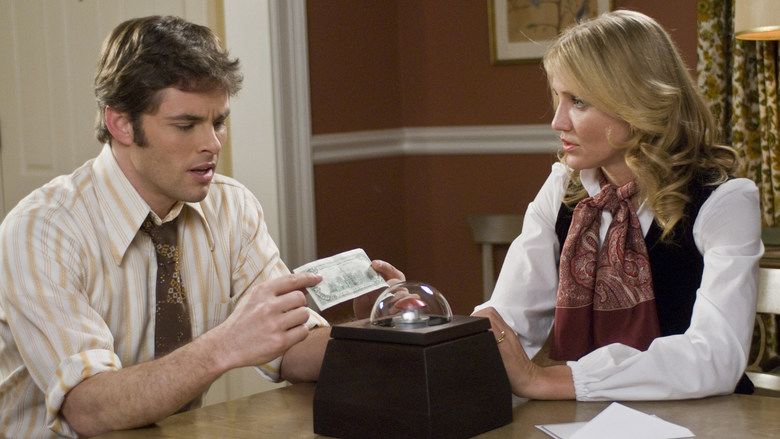 Mr. Steward, a mysterious man with the left side of his face burned off, arrives to deliver the key for the box. He tells Norma that, if the button is pushed, he will give her a tax free payment of $1 million in cash ($4.2 million today). However, someone she does not know will die. Arthur later disassembles the box to find only a button and nothing under it.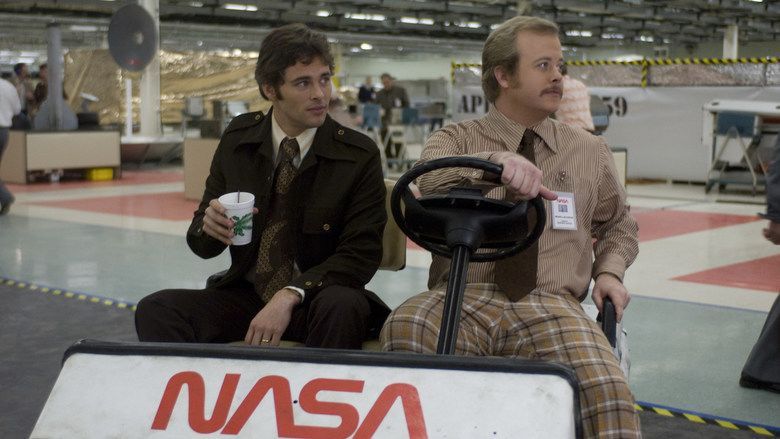 Norma and Arthur have ethical and moral arguments about pushing the button, wondering whether the death will be a young and innocent person or a person on death row. Norma impulsively pushes the button before her husband can stop her. Simultaneously, miles away, a man shoots his wife dead and then flees, leaving their daughter, Esther, locked in the bathroom. Police are perplexed as to why Jeffrey Carnes, also a NASA employee, killed his loving wife.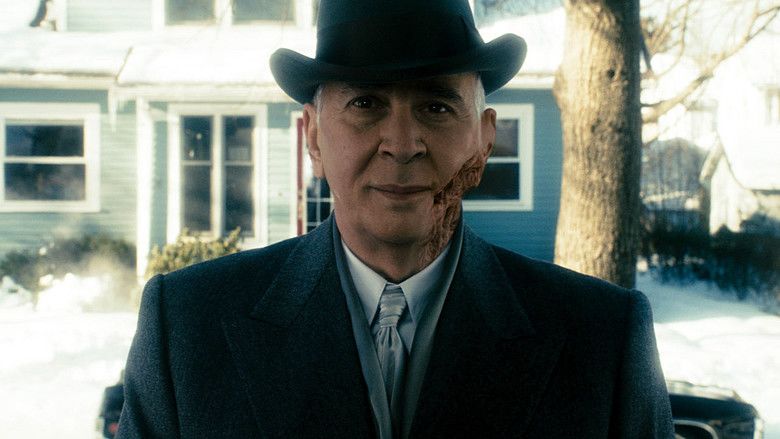 At the wedding rehearsal for Norma's sister, Lana, Arthur wins a chance to select a gift from presents provided by the dinner guests. A plain brown box exactly like his and Norma's is among them. Arthur opens it to find a photo of Steward before the disfigurement. Arthur asks Norma's father, police officer Dick Burns, to run the license plate number of Steward's car. Shortly, Steward phones Norma at the wedding rehearsal, asking why her husband is having his plate run. Norma asks Steward how he knew this, and he warns her that he has employees everywhere.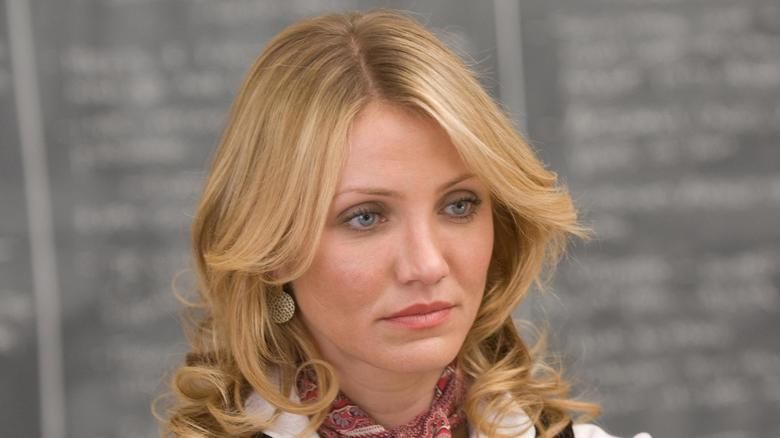 After the rehearsal, Arthur drives their babysitter (Dana) home. She tells him she is living in a motel because her family is waiting for their new house to be completed. As he is driving, she begins to ramble and tells Arthur to "look into the light" and asks if "somebody is pushing his buttons." Her nose begins to bleed and she passes out just as he is approaching the motel. Arthur pulls into the motel parking lot and sees her ID, which states that her name is actually Sarah. She suddenly wakes and rushes into the motel. In her room, she has surveillance photographs of Arthur and his family all over the walls. It is obvious she is not who she says she is. Once back home, Arthur asks Norma how she met the baby-sitter; she said on a tour of the Kennedy Center in Washington, D.C.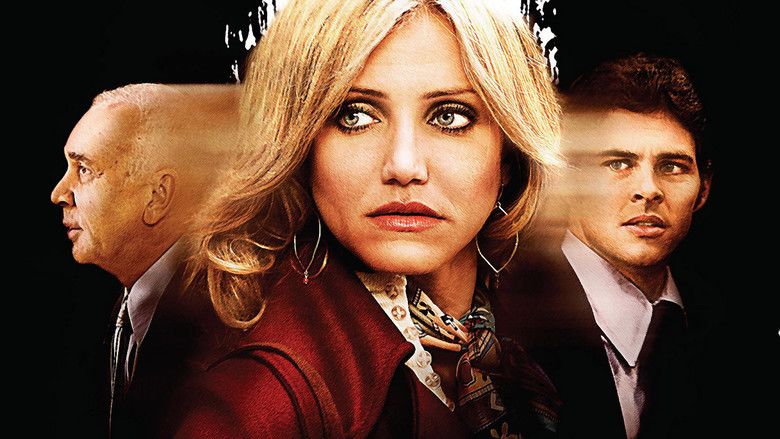 While shopping, Norma is approached by a woman who tells her to look up a certain call number in the library and not to trust anyone, not even her husband. The woman, who was the inquisitive journalist at a conference Arthur was present at earlier on, also passes out with a nose-bleed. Norma's father discovers Steward's car is registered to the NSA and allows Arthur to visit the Carnes home crime scene. Arthur finds pictures of Steward, a library call number and a Human Resource Exploitation Manual.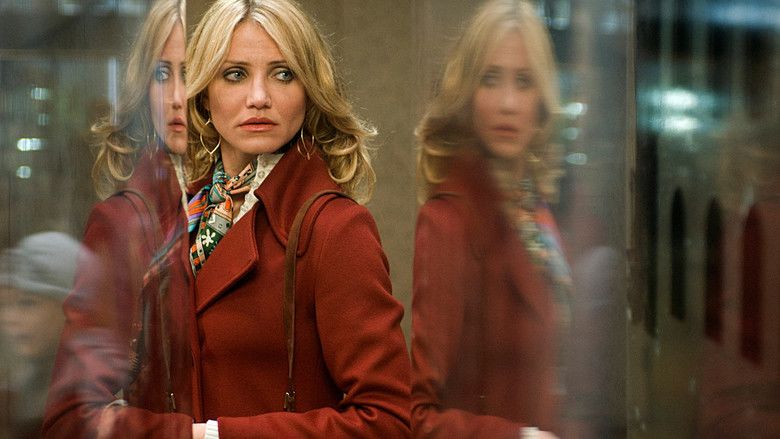 Norma and Arthur separately visit the library. Arthur approaches Steward's wife, Clymene, who leads him into a room with three freestanding cuboids of water. Two will lead him to eternal damnation, while the other leads to salvation. Arthur enters one and vanishes. Norma is led by two women to Steward and has a discussion about how he had gotten his facial disfigurement as a consequence of being struck by lightning while working at NASA. He causes her nose to bleed and she passes out. She wakes up at home on her bed. Above her, Arthur appears within the cuboid of water and he is flushed out and falls on her. They are in shock and numbly prepare for Lana's wedding reception.
NSA chief Martin Teague and Norm Cahill, Arthur's boss from NASA, discuss Cahill's missing NASA colleague – Arlington Steward. The chief tells Cahill that Steward became "something else" after being killed by lightning shortly after NASA received the first photograph transmitted by the Viking 1 Mars lander in July 1976. At the morgue, a nurse heard Steward laughing. His body supernaturally healed and further cellular degeneration was halted.
It is later revealed that Steward "controls" NSA employees, using them in his work. Steward explains to the NSA chief that the boxes are an experiment to judge whether individual members of the human race will put other's lives ahead of personal gain. If a majority push the button, the human race will be exterminated by Steward's "employers". All the test subjects are couples under 40 years of age with one child.
At the wedding reception, Arthur and Norma's son Walter is kidnapped. Arthur is abducted by Carnes, who reveals that Steward's body is possessed by something that is testing humanity's free-will. Carnes explains that he had been forced to choose between his wife and his daughter, and that they must rescue Walter before Arthur faces the same predicament. When Carnes is forced to stop his vehicle by a man dressed as Santa standing in the road, they are t-boned by a large truck. Arthur is transported by lightning bolt to Cahill and Teague, who warn him that his future choices will impact humanity.
Steward visits Arthur and Norma to tell them that: they failed their original test when Norma pushed the button; he has rendered Walter deaf and blind and locked him in their bathroom, and; they will now be tested with a final choice. They can either live on with $1 million and a disabled son, or Arthur can shoot Norma through the heart, at which point Walter's sight and hearing will be restored and the $1 million placed in a trust fund for him. Norma begs Arthur to shoot her.
In another U.S. state, a woman sits with her husband and pushes the button on her box, upon which Arthur shoots Norma. As the police hand Arthur over to Steward's people, Steward leaves the other couple's house with the box. Walter, no longer deaf and blind, is in the care of his grandfather. The final scene shows Steward standing in the street in front of the other couple's home, holding the box.
Director Richard Kelly wrote a script based on the 1970 short story "Button, Button" by author Richard Matheson, which had previously been turned into a Twilight Zone episode of the same name. The project had a budget of over $30 million provided by Media Rights Capital. Kelly described his intent for the film, "My hope is to make a film that is incredibly suspenseful and broadly commercial, while still retaining my artistic sensibility." Actress Cameron Diaz was cast in the lead role in June 2007.
Most of the filming took place in the Boston, Massachusetts area, with scenes shot in downtown Boston, South Boston, Waltham, Ipswich, Winthrop, Milton, Medfield, Quincy, Kingston, and North Andover, as well as other localities. Some filming took place on the Milton Academy campus and at Boston Public Library. A large indoor set was built inside a former Lucent Technologies building in North Andover to recreate a NASA laboratory. The production crew also journeyed to NASA's Langley Research Center in Hampton, Virginia, to shoot a number of scenes for the film. Richard Kelly's father had worked at NASA Langley in the 1970s and 80s.
Filming also took place in Richmond, Virginia, including overhead shots of the city, including 95 South passing the train station. Many background extras were reused in different scenes, and people with period correct 60s and 70s cars were encouraged to participate. Arlington Steward's car in particular is a Buick Electra, although characters in the movie refer to it as Lincoln Town Car (an entirely different car model, which was not yet in production at the time the movie is set).
Actor Frank Langella was cast in October 2007, and production began on the film the following month. Prior to production, actor James Marsden was cast a lead role opposite Diaz. Production concluded by February 2008. It was the second time Marsden and Langella worked together, the first being Superman Returns and re-teaming again in Robot & Frank.
In December 2008, it was announced that Win Butler and Regine Chassagne of Canadian band Arcade Fire, and Owen Pallett provided an original score for the film. Butler, Chassagne, and Pallett helped Kelly during the editing process by advising his decisions. Butler, Chassagne, and Pallett had planned on releasing the soundtrack after Arcade Fire's third album release in August 2010, but as of April 24, 2017, the soundtrack is still unavailable.
The film was first released in Australia on October 29, 2009. While it was originally scheduled to be released in the U.S. on October 30, 2009, on July 31, 2009, it was announced the release date would be delayed to November 6, 2009.
The film opened with $7,571,417 in 2,635 theaters at an average of $2,873 per theater. It ranked number 6 at the box office coming in behind the newly released Disney's A Christmas Carol, The Men Who Stare at Goats, and The Fourth Kind. The film went on to gross $15,051,977 domestically and $32,924,206 worldwide.
It was released on DVD, Blu-ray and digital download in the U.S. on February 23, 2010.
The film received mixed reviews from film critics. Review aggregator Rotten Tomatoes reports that 45% of 148 critics have given the film a positive review, with a rating average of 5.1 out of 10. The site's consensus is that "Imaginative but often preposterous, The Box features some thrills but largely feels too piecemeal." Metacritic, which assigns a rating out of 100 to reviews from film critics, has a rating score of 47 based on 24 reviews. CinemaScore audience polling gave the film an "F".
American film critic Roger Ebert, of the Chicago Sun-Times, gave the film three out of four stars overall saying, "This movie kept me involved and intrigued, and for that I'm grateful." Market research firm CinemaScore reported that the film received very negative feedback. The Box received an F, for which CinemaScore President Ed Mintz blamed the film's ending and was quoted as saying "People really thought this was a stinker".