The Bank Dick (released as The Bank Detective in the United Kingdom) is a 1940 comedy film. Set in Lompoc, California, W. C. Fields plays a character named Egbert Sousé who trips a bank robber and ends up a bank security guard as a result. The character is a drunk who must repeatedly remind people in exasperation that his name is pronounced "Sousé – accent grave [sic] over the 'e'!", because people keep calling him "Souse" (slang for drunkard). In addition to bank and family scenes, it features Fields pretending to be a film director and ends in a chaotic car chase. The Bank Dick is considered a classic of his work, incorporating his usual persona as a drunken henpecked husband with a shrewish wife, disapproving mother-in-law, and savage children.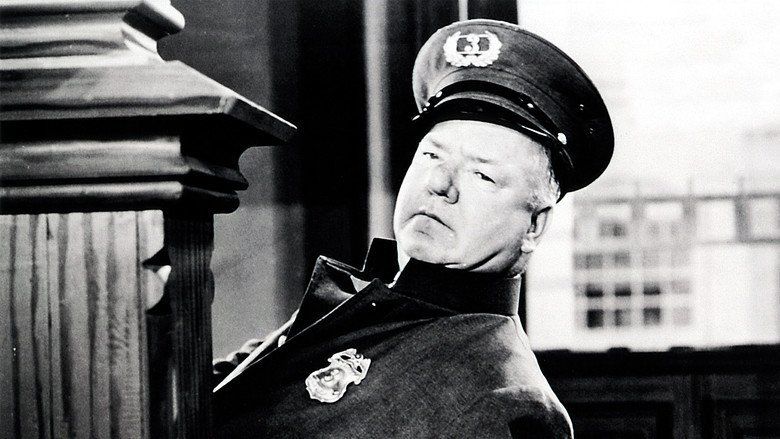 The film was written by Fields, using the alias Mahatma Kane Jeeves (derived from the Broadway drawing-room comedy cliche, "My hat, my cane, Jeeves!"), and directed by Edward F. Cline. Shemp Howard, one of the Three Stooges, plays a bartender.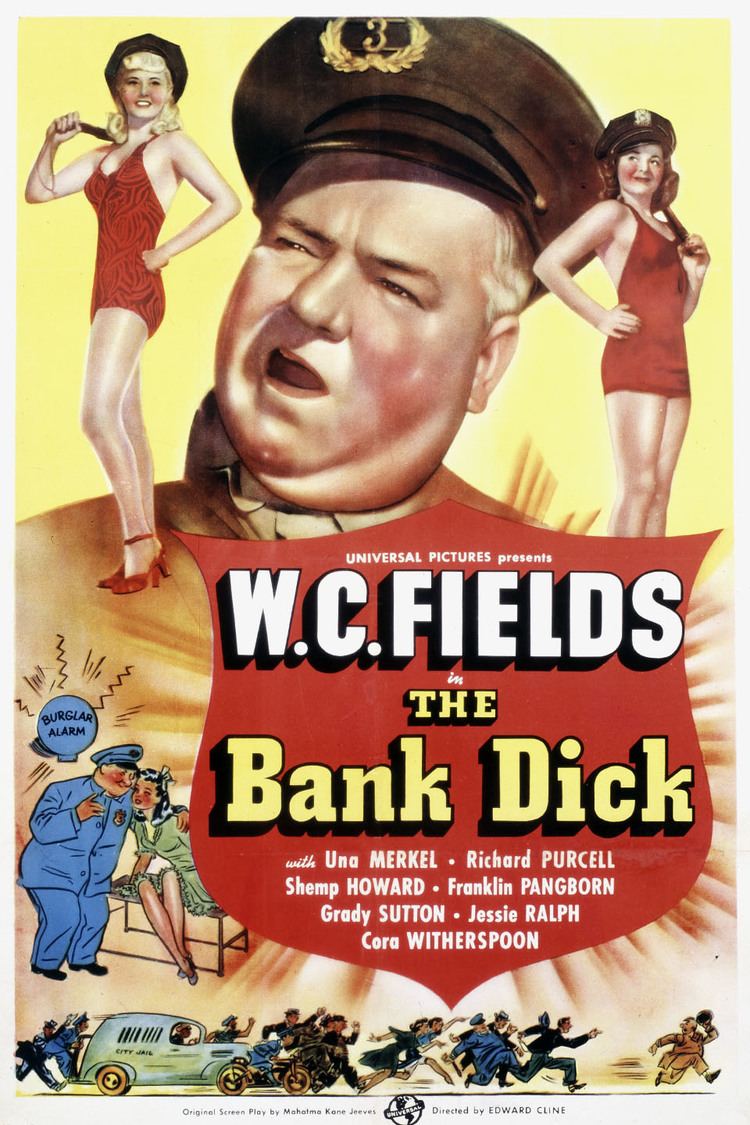 In 1992, The Bank Dick was selected for preservation in the United States National Film Registry by the Library of Congress as being "culturally, historically, or aesthetically significant".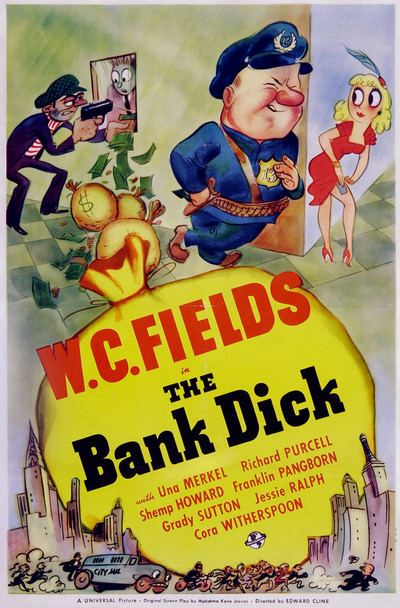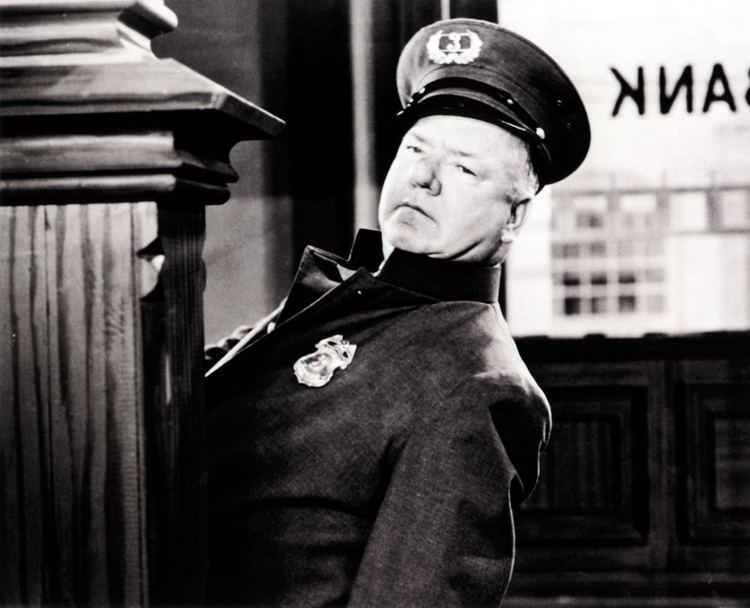 W. C. Fields as Egbert Sousé
Cora Witherspoon as Agatha Sousé
Una Merkel as Myrtle Sousé
Evelyn Del Rio as Elsie Mae Adele Brunch Sousé
Jessie Ralph as Mrs. Hermisillo Brunch
Grady Sutton as Og Oggilby
Franklin Pangborn as J. Pinkerton Snoopington
Shemp Howard as Joe Guelpe
Dick Purcell as Mackley Q. Greene
Russell Hicks as J. Frothingham Waterbury
Pierre Watkin as Mr. Skinner
Jack Norton as A. Pismo Clam
Al Hill as Filthy McNasty
George Moran as Cozy Cochran
Bill Wolfe as Otis
Pat West as Assistant Director
Reed Hadley as Francois
Heather Wilde as Miss Plupp
Harlan Briggs as Doctor Stall
Bill Alston as Mr. Cheek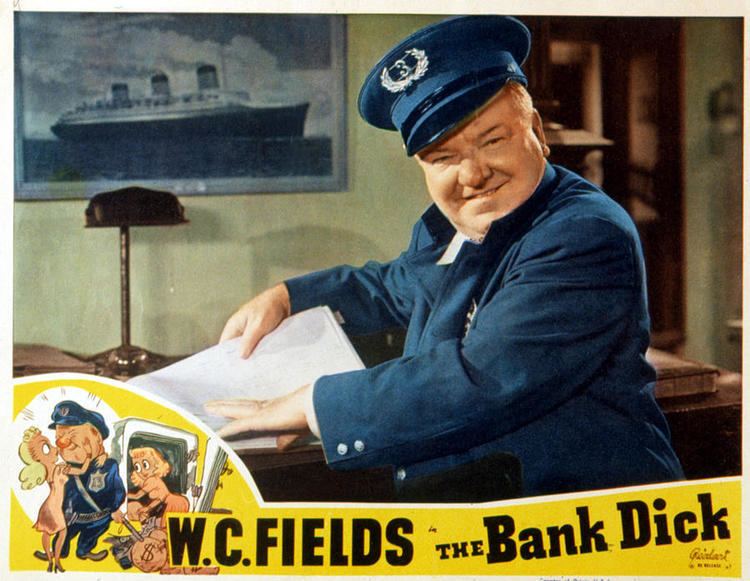 Art direction by Jack Otterson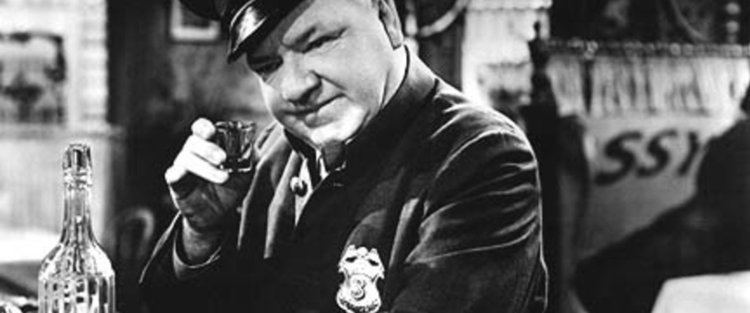 Hard-drinking family-man Egbert Sousé has a strained relations with his wife & mother-in-law over his drinking, smoking, and taking money out of his younger daughter's piggy bank and replacing it with IOU's. When he tries to brain his younger daughter with a concrete urn, he is interrupted by his older daughter introducing him to her fiance, Og Oggilby. He makes a crack about Og's name.
Egbert Sousé talks his way into a temporary job directing a movie-shoot. While on his lunch break, he accidentally thwarts an attempted robbery in the bank where his prospective son-in-law, Og, has a job as a teller. The grateful bank president gives Sousé a job as a bank-detective. Sousé convinces Og to steal five hundred dollars from the bank to invest in a questionable mining company. Og hopes to return the money to the bank four days later, when he expects to receive his annual bonus, but bank examiner J. Pinkerton Snoopington arrives and says he intends to audit the bank immediately. Sousé invites him to a saloon and nobbles him with knockout drops. Despite this, Snoopington is nonetheless determined to proceed with the audit.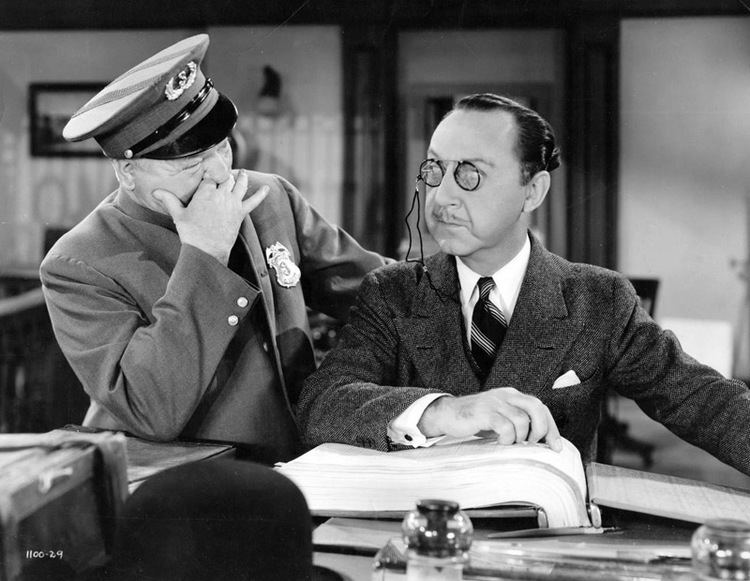 As Snoopington is about to discover the missing funds, Sousé learns that the questionable mining company has struck it rich, and he and Og are now wealthy and no longer have to worry about Snoopington. However, the escaped bank robber from the first hold-up, with a new comrade, robs the bank a second time, and escapes, taking Sousé hostage. The robbers force him to drive their getaway car in a spectacular chase, during which parts of the getaway car keep falling off. Sousé thwarts the second robbery attempt, and is rewarded again by the bank. Now that he is rich, his family treats him with more respect.
The movie received many favorable reviews. Bosley Crowther of The New York Times wrote that "for anyone who simply likes to laugh at the reckless inanities of an inspired buffoon, we recommend 'The Bank Dick.' It's great fun." Variety wrote, "It's a crazy-quilt pattern aiming for laughs, and achieves the purpose adequately. Several times, Fields reaches into satirical pantomime reminiscent of Charlie Chaplin's best effort in that line during Mutual and Essanay days." Harrison's Reports called it "A good program comedy. W. C. Fields is at his best and for that reason the picture should go over very well with his fans." John Mosher of The New Yorker wrote that "there is often an incident or gesture reminiscent of the Mack Sennett comedies. At times, the movie even smacks of those old days so exactly that you almost believe it must be a revival of some classic. There's nothing antiquated about it, however, no stale, museum starchiness, and the scandalous Mr. Fields has to be forgiven his outrageous behavior, since he is so simply and honestly funny." Respected film critic Leslie Halliwell deemed it "Imperfect, but probably the best Fields vehicle there is", and W. C. Fields biographer Robert Lewis Taylor called it, "One of the great classics of American comedy".
Otis Ferguson, however, said, "When the man [Fields] is funny he is terrific... but the story is makeshift, the other characters are stock types, the only pace discernible is the distance between drinks or the rhythm of the fleeting seconds it takes Fields to size up trouble and duck the hell out."
The film currently has a Rotten Tomatoes rating of 100%. In a list submitted to Cinema magazine in 1963, Stanley Kubrick named it his eighth favorite film.