The Banger Sisters is a 2002 American comedy film produced by Fox Searchlight Pictures about the reunion of two middle-aged women who used to be friends and groupies when they were young. The movie stars Goldie Hawn, Susan Sarandon and Geoffrey Rush. It was written and directed by Bob Dolman.
The film was Hawn's last acting role until the release of Snatched in 2017, fourteen and a half years after the release of The Banger Sisters.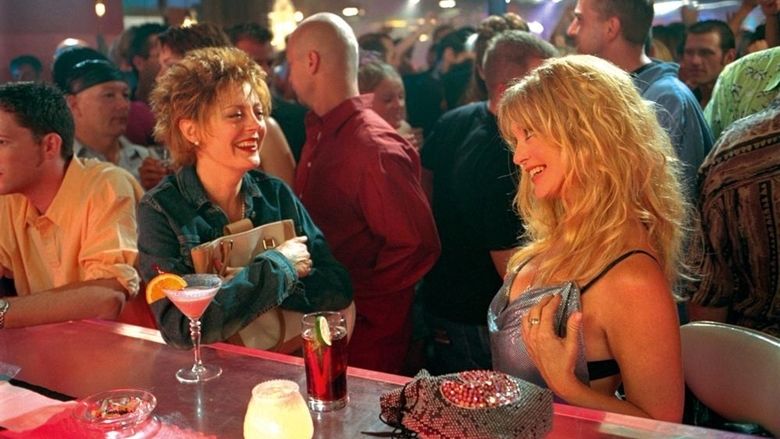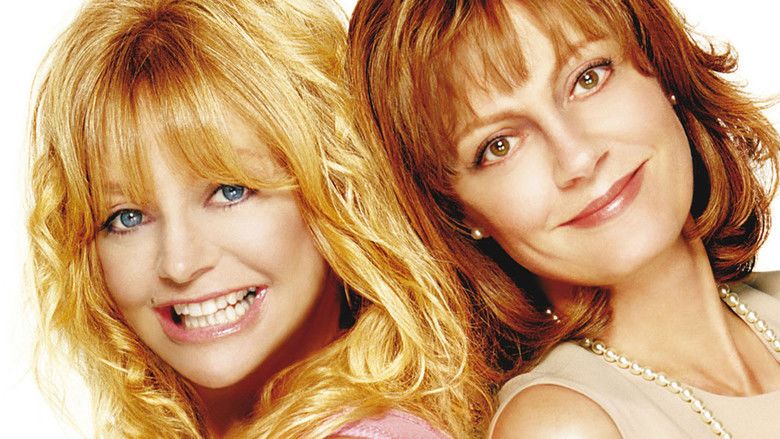 When Suzette (Hawn) is fired from her job as bartender at the Whisky A Go-Go in Los Angeles, she decides, on the spur of the moment, to travel all the way to Phoenix, Arizona to see her old friend Vinnie (Sarandon). Stranded at a service station without any money to buy some gasoline, she picks up Harry Plummer (Rush), a neurotic, middle-aged author who is on his way to Phoenix to once and for all come to grips with the negative influence his father has had over his life.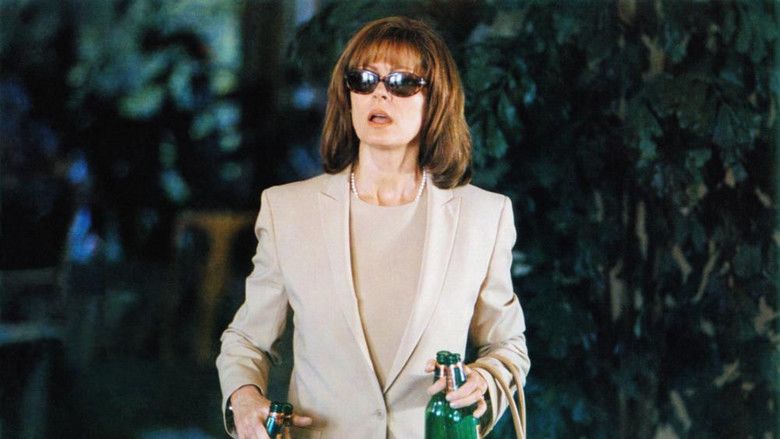 On arriving in Phoenix, Suzette has a chance meeting with Vinnie's 17-year-old daughter Hannah (Erika Christensen) who, after some recreational drug use, starts puking in Harry's hotel room. When she drives her back to her parents' elegant suburban home Suzette at first cannot believe what she sees: Vinnie, who now calls herself Lavinia Kingsley, leads the more conservative life of the perfect wife and mother—a life which at one point prompts one of her daughters to ask Suzette, "Did she ever do anything wrong?" Raymond, Vinnie's lawyer husband and an aspiring politician, has no idea about his wife's past either.
However, Suzette's sudden appearance brings back all those memories for Lavinia. Down in the basement she retrieves some of the memorabilia of their previous life as groupies, including a collection of Polaroids of the penises of numerous "musicians and a few roadies". She cuts her hair and throws off her expensive but boring clothes and, just for one night, relives the old days by going dancing with Suzette. In the end, both her husband and her two daughters have understood that Lavinia is only human after all. In her graduation speech, Hannah speaks out against anything that is "fake" and urges her schoolmates, teachers and the parents present to "do it true".
On the following day, Suzette returns to Los Angeles together with Harry, who has come to consider her his muse.
Goldie Hawn as Suzette
Susan Sarandon as Lavinia
Geoffrey Rush as Harry
Erika Christensen as Hannah
Robin Thomas as Raymond
Eva Amurri as Ginger
Matthew Carey as Jules
Andre Ware as Jake the Bartender
Adam Tomei as Club Owner
Sal Lopez as Pump Attendant
Kohl Sudduth as Hotel Clerk
Tinsley Grimes as Prom Girl
Larry Krask as Man in Bar
Marlayna Garrett as Young Groupie
LA Band BUCKCHERRY: Josh Todd, Yugomir Lonich, Keith Nelson, Devon Glenn, Jonathan Brighman
The film was released on September 20, 2002. It opened at #2, in 2,738 theaters, grossing $10,037,846 during its opening weekend. It went on to gross $30,307,416 domestically and $7,760,937 from overseas markets, for a worldwide total of $38,068,353.
Reviews of the movie were mixed. The film holds a 47% rating at Rotten Tomatoes, with the consensus stating: "Hawn and Sarandon are terrific together, but the hoary plot is predictable and contrived."